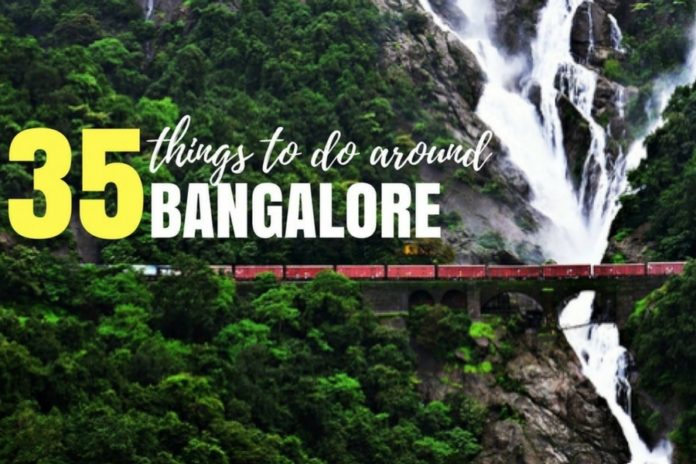 Bangalore – the city of gardens comes under the top list of developed cities in India. It is hard to ignore the beauty that this place holds. Just as each and every place is unique for their own individualistic characteristics, similarly; Bangalore too has its own bunch of irreplaceable elements that can only be experienced in this city.
We have comprised a list of top 35 activities to do in Bangalore in night and I'm sure you won't be disappointed.
ACTIVITIES TO DO AROUND BANGALORE:
1. SPOOKINESS AT KALPALLI
---------------------------------------------------------
Best Deals for the Month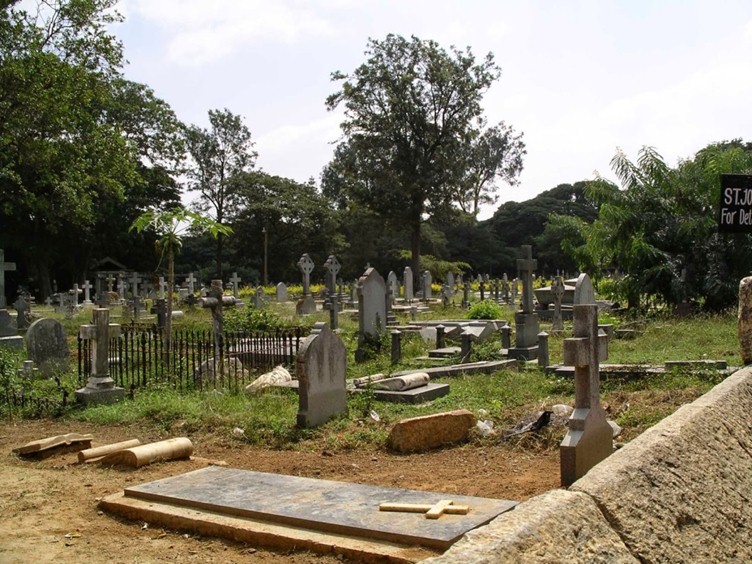 (holidyfy.com)
Numerous on – lookers have reported paranormal activities taking place at the Kalpalli cemetery. Go all out this time at Bangalore and explore this offbeat thing to do in Bangalore in night by reaching a new spookiness height at Kalpalli. You will quite literally experience the nightlife of Bangalore.
2. WEEKEND GETAWAY: CAMPING AT SAVANDURGA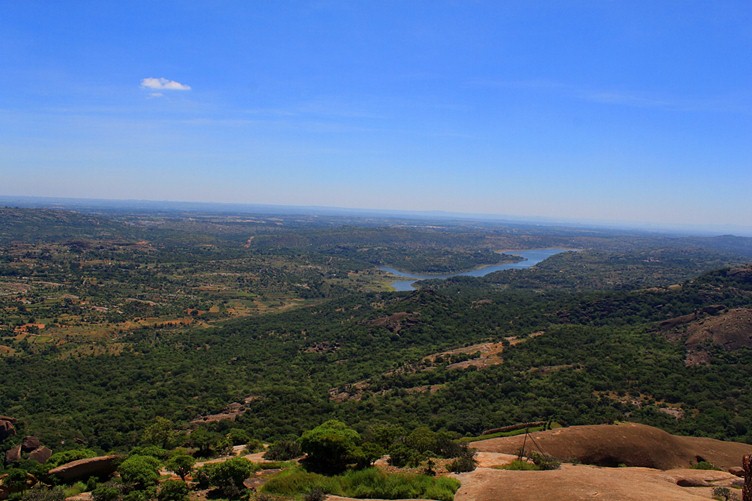 (wordpress.com)
The Savandurga hills of Bangalore are surely worth exploring. However, they are much more fun at nights. Go midnight camping on the beautiful mountain peaks of Billigudda and Karigudda surrounding this beautiful place.
Read More on Weekend Getaways from Bangalore
3. NIGHT WINE TOURS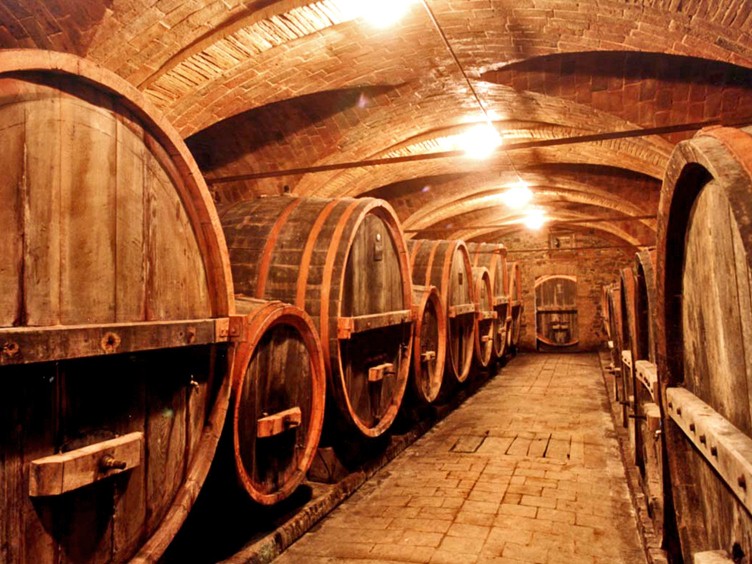 (coastrides.com)
The Grover Zampa vineyard sprawls over an expansive area of 400 acres. The best way to chase away the weekdays blues is going on a night wine tour at this rich, grape winery. Explore this art with the Grover Zampa.
4. NIGHTLIFE IN BANGALORE: BON FIRE AT ANTARAJ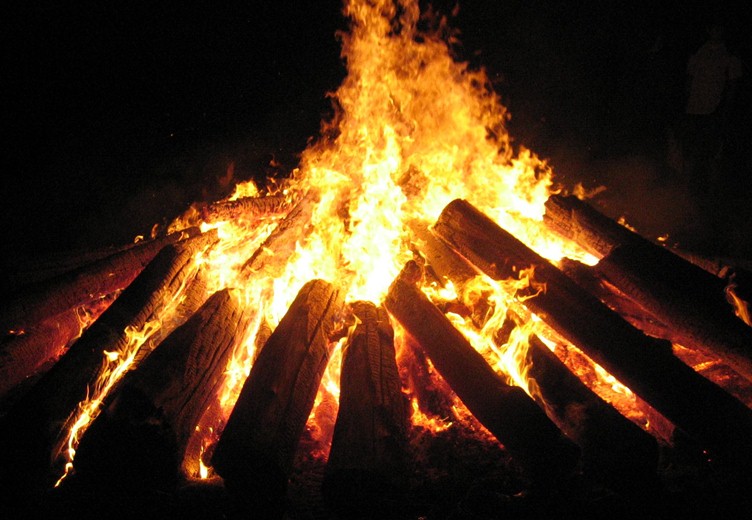 (patheos.com)
Antaraj is located approximately 68 km away from Bangalore. This place is easily accessible by car or any other form of transport. The place is filled with hillocks and caves which are formed with volcanic rocks. Enjoy the bon fire of Antaraj. This can be qualified as offbeat things to do in night.
5. THINGS TO DO IN BANGALORE IN NIGHT: NATURE ADVENTURE CAMP AT KANAKAPURA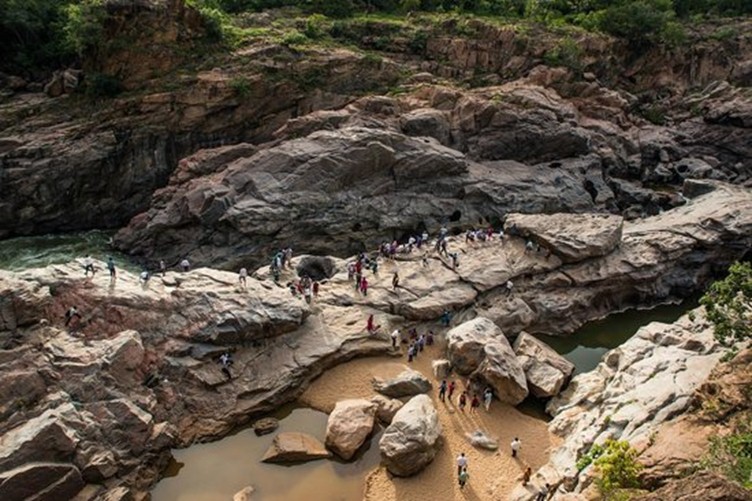 (tripadvisor.com)
Kanakapura is located approximately 50 km away from the city. The best way to enjoy a peaceful time in or around Bangalore is by going on a midnight nature adventure camp at Kanakapura. Indulge yourself to the exciting experience and tick this off your things to do in Bangalore in night list.
6. NIGHT TREKING AT RAMANAGARA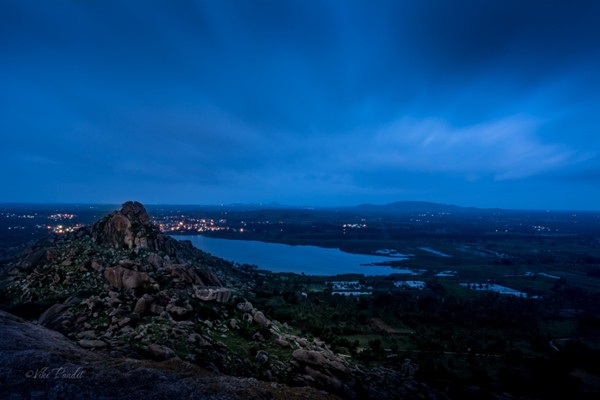 (vikipandit.com)
Ramanagara is famous for the differently number of gigantic rocks and boulders that surround this place. The best way to explore this place by going on a night trek through this adventurous location.
More on One day treks from Bangalore
7. JUNGLE LODGING AT MUTATI FOREST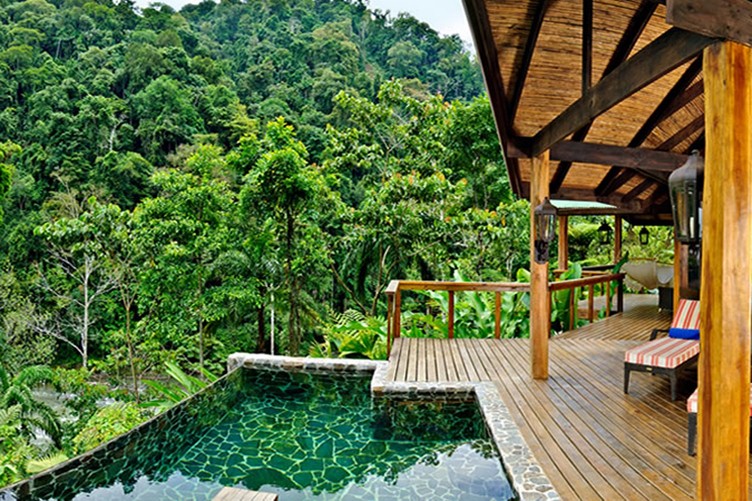 (blog.sunvil)
Mutati forest will prove a real retreat for all those looking for a quick weekend getaway. Refresh yourself by staying at one of these jungle lodges for a change. Achieve a sense of calmness by going jungle lodging in Bangalore.
8. OFFBEAT THINGS TO DO IN NIGHT: MID NIGHT CYCLING EXPEDITION ON NANDI HILLS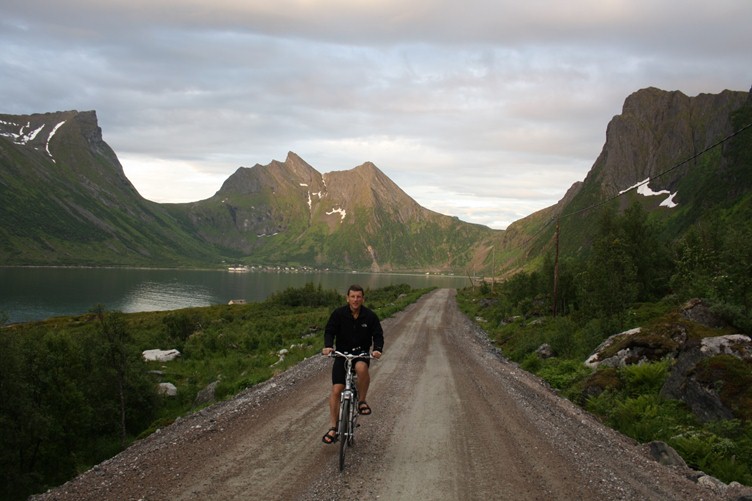 (artic-cycler.com)
The mid night cycling expedition is among the very popular activities to do in Bangalore in night. This will prove to be a great way for you guys to bond better. Moreover, it will be an excellent exercise for you to boost your body's spirits.
9. MICRO LIGHT FLYING AT YELHANKA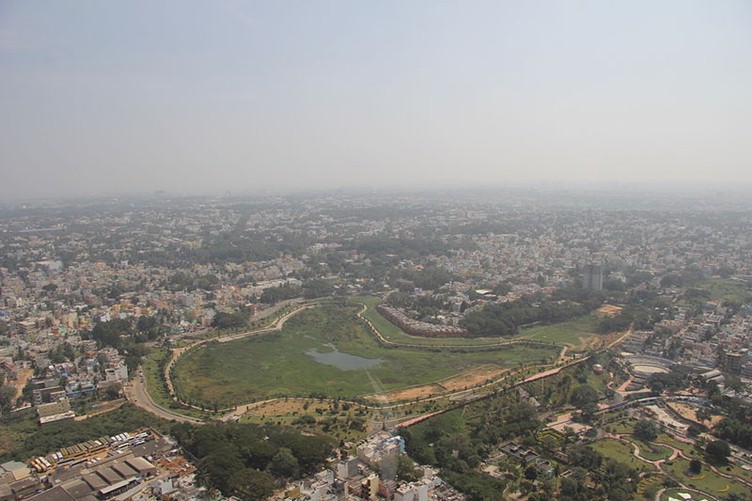 (Wikimedia.com)
Yelhanka is located in the suburbs of Bangalore. This place offers facilities of Micro light flying. Enjoy the charming aerial views of Bangalore with this 20 – minute flying ride. It will surely be worth your time. This is probably one of those must have experiences in Bangalore in night.
10. WEEKEND GETAWAY: SAKLESHPUR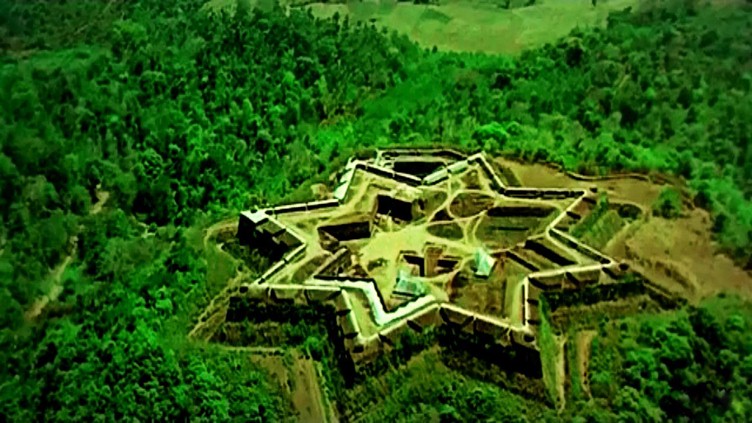 (wordpress.com)
If you haven't heard of Sakleshpur and its silvery waterfalls already – here's your chance. Recognized as one of the top 24 hot spots by UNESCO; this is probably the best kind of weekend getaway that promises to leave you spellbound.
11. NIGHT TREK AT BILIKAL RANGANATHSWAMY HILL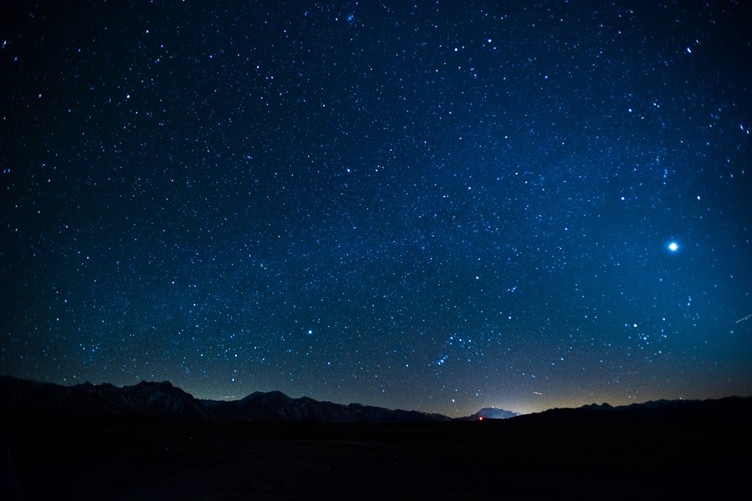 (scienceblogs.com)
Are you bored of the given civilization that you are surrounded with? Are you craving for some time off from all the hustle of this city? Why not go for this beautiful night trek! The green vegetation and granite boulders clubbed with the vast wilderness of the beautiful sights is your answer.
12. PRAYER AT SRI RADHA KRISHNA TEMPLE, BANGALORE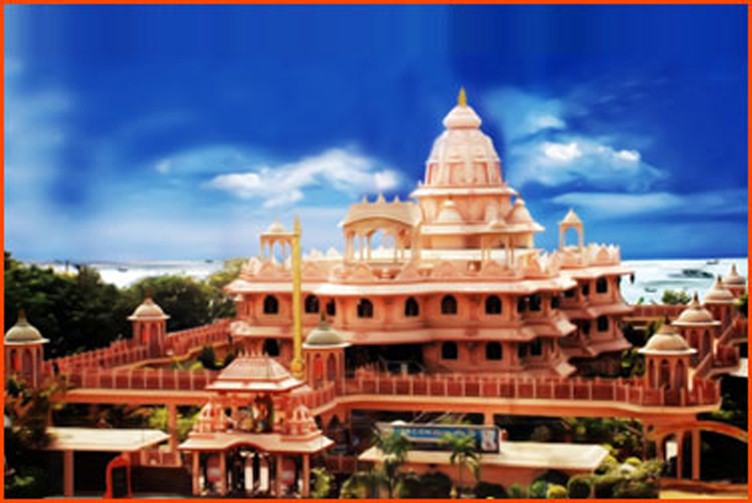 (wordpress.com)
Bangalore is home to two Iskcon temples, namely Sri Radha Krishna temple and Sri Sudarshana Narasimha temple. These two places hold grave importance and are an excellent place to visit if you want learn about the historical cultural heritage of the city. This is among the top places to visit in Bangalore in night.
13. PEACE OF MIND AT ART OF LIVING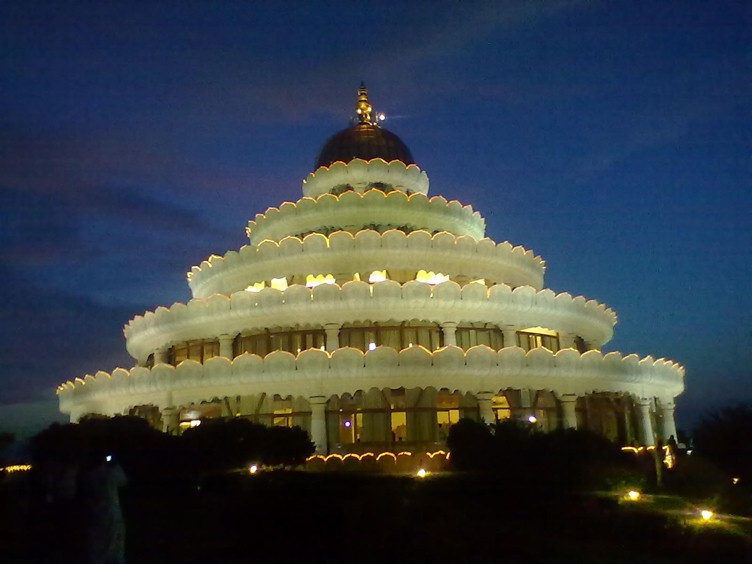 (blogspot.com)
Experience spiritual bliss and inner satisfaction at Art of living. We understand that times can get challenging and one needs to find shelter somewhere. Get rid of all your anxieties with Art of living. Another must have experiences in Bangalore in night, it is truly worth your time.
14. MUST HAVE EXPERIENCES IN BANGALORE IN NIGHT: GET FASCINATED IN MALLESWARAM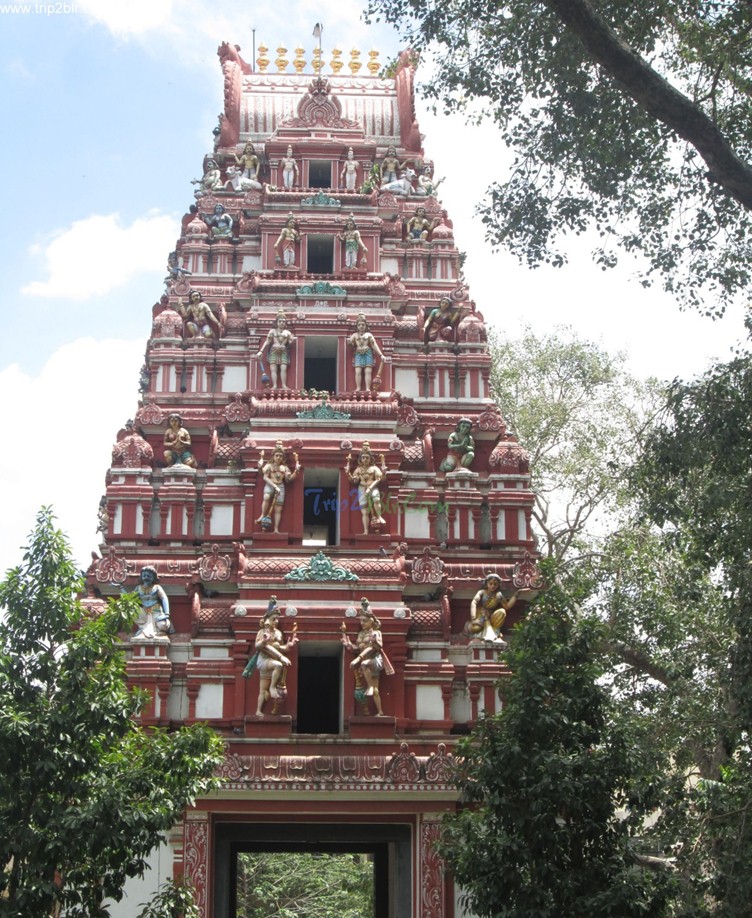 (trip2blr.com)
Malleswaram is located in the northwest region of Bangalore. This suburban town is known for its old world charm beauty. There are numerous shopping and small eating joints lined around this little town. The major attractions of Malleswaram are Halli Mane and Shirdi Sai Temple.
15. MIRACLES AT INFANT JESUS SHRINE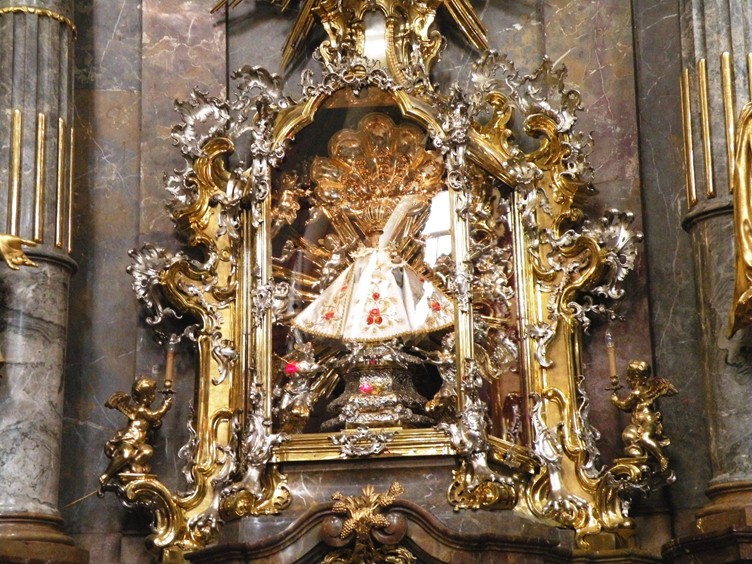 (pressherald.com)
Your prayers will surely be answered if you head to seek blessings at the Infant Jesus Shrine. It is situated in Vivek Nagar of Bangalore. Get into the sacred feeling of celebrating Christmas at Infant Jesus Shrine.
16. WATCH CRICKET AT M CHINNASWAMY STADIUM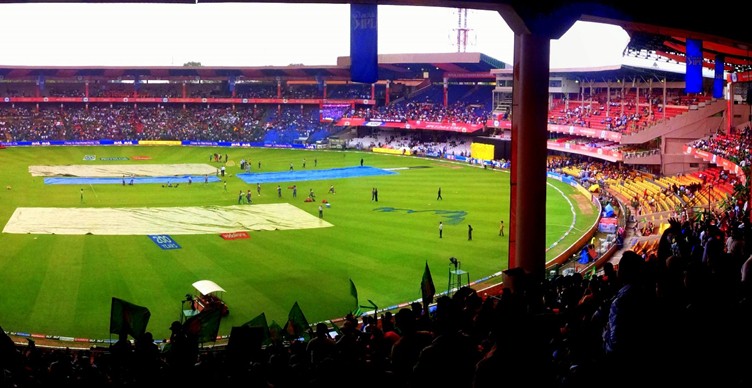 (cclt6.com)
M Chinnaswamy Stadium can easily be qualified as one of the best cricket grounds of the country. It is approximately 40 years old. This place is where most of the IPL matches take place. Enjoy your time by watching a cricket match at M Chinnaswamy Stadium and get into the true feel of the city.
17. APPRECIATE ART AT KYNKYNY ART GALLERY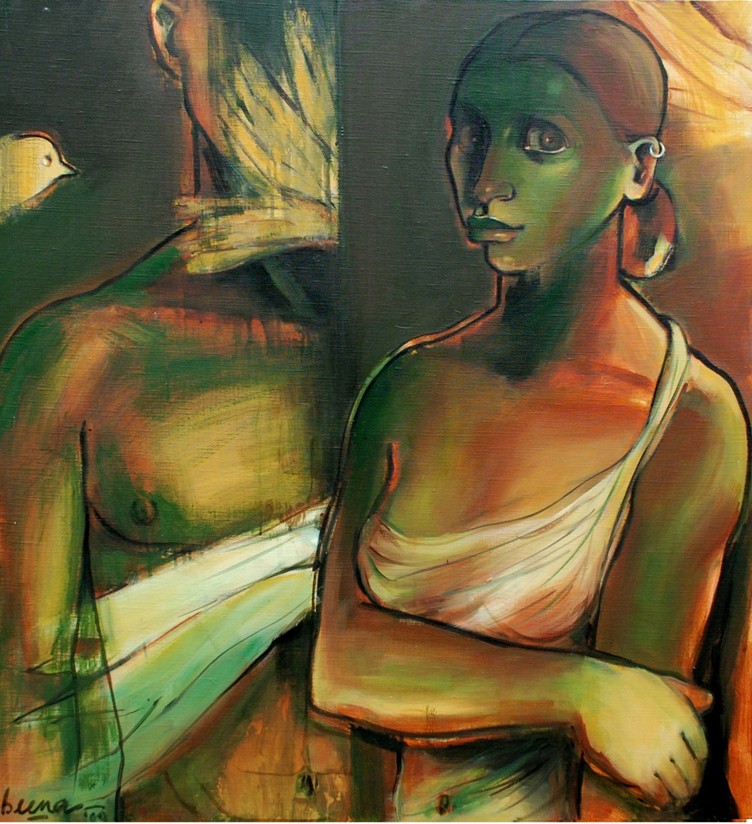 (indiaartideas.com)
The Kynkyny art gallery is among the top hotspots for some of the most major artists around. They showcase different contemporary fine paintings, sculptures, mixed media among others. You will surely love this place even if you don't hold adequate knowledge of art.
18. ORNATE CARVINGS AT ST MARK'S CATHEDRAL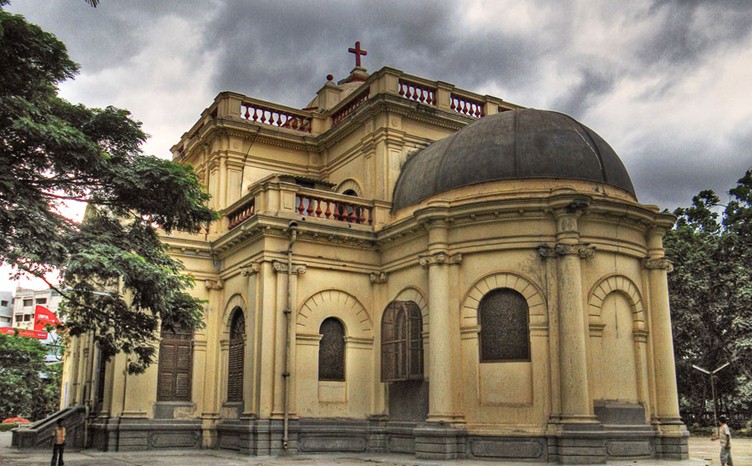 (blogspot.com)
St. Mark's Cathedral was established back in 1808 and is known for its incredible colonial architecture. You will discover some of the most exquisite woodwork and ornate carvings and ceilings. Take some time off and appreciate this old beauty one of the nights in Bangalore. It will probably be the best kind of weekend getaway for you.
19. MIDNIGHT MOUNTAIN CLIMBING AT SHIVGANGE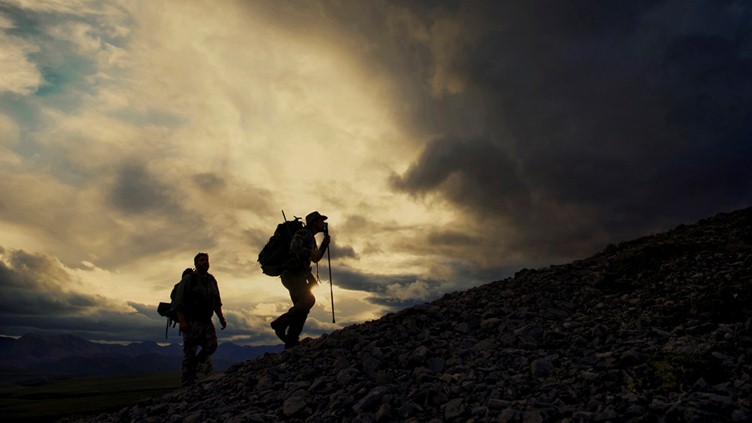 (mountainidea.ca)
Shivgange, a beautiful mountain peak which is located at a height of 1368 m is the most popular place for those looking to test their physical fitness. There are several famous temples such as Gangadhareshwara temple and Sharadambe temple among others that you can visit too.
20. RUN AT CUBBON PARK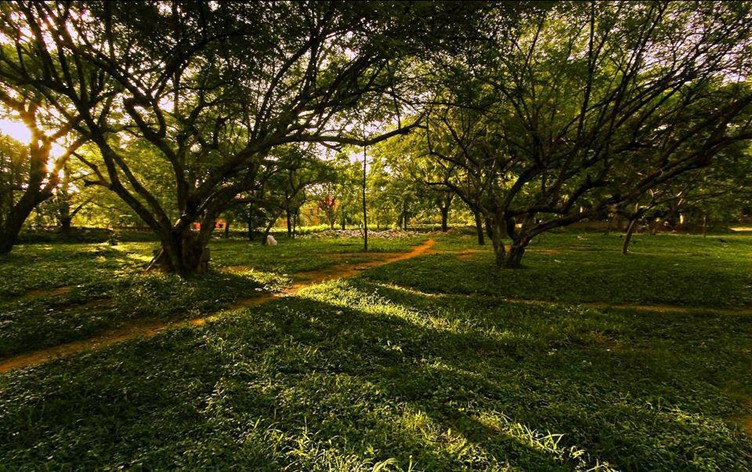 (tripoto.com)
Cubbon park is regarded as the very heart of the city. It is filled with historical buildings and monuments. Chief of all the attractions at Cubbon park is the rich botanical garden. You will surely have a pleasant time if you decide to go for a run at Cubbon park. Watch the nightlife in Bangalore come to life.
21. HERITAGE WALK AT ATTARA KACHERI AND VIDHAN SOUDHA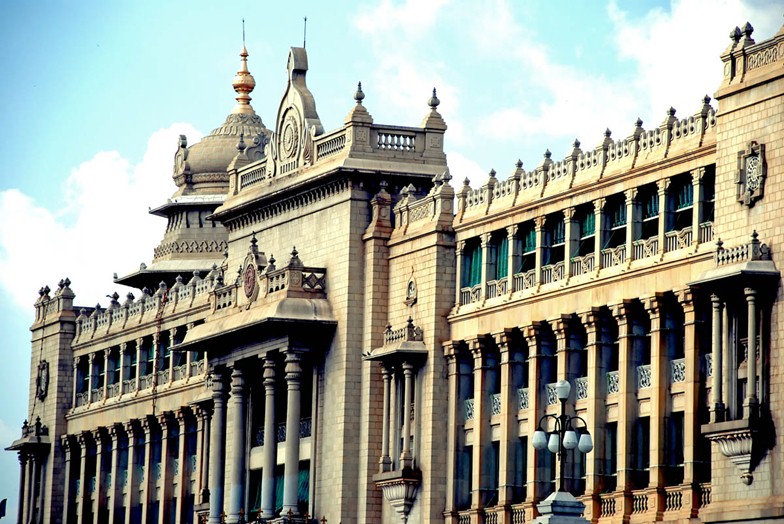 (ensigntherapy.com)
Attara Kacheri is the home to the high court and Vidhan Soudha is where the state legislature is seated. Take a stroll by these two masterpieces and get awestruck while you're at it. These gothic style structures will make your Bangalore trip worth it.
22. HEALING POWERS AT PYRAMID VALLEY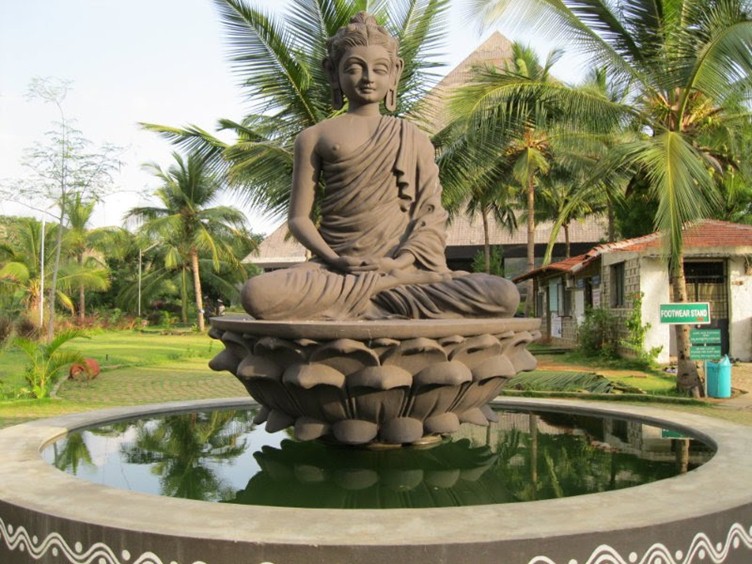 (tripomatic.com)
Pyramid Valley is an international centre for meditation. They aim towards offering their visitors personalized sessions where they can attain self-realization and true spiritual wisdom. This is the perfect place to unwind after a long day at work. Tick this off your offbeat experiences in Bangalore in night list.
23. SHOPPING AT UB CITY
(ubcitybangalore.in)
Yes, Bangalore can get a little crowded at times but the undeniable fact remains that there are numerous benefits of living in big cities. You can spend hours behind exploring what the city has to offer. UB City – the first of its kind is a luxurious mall wherein you can find all major brands and retail shops. It is home to some of the latest eating joints as well as spa services.
24. ENTERTAINMENT AT INNOVATIVE FILM CITY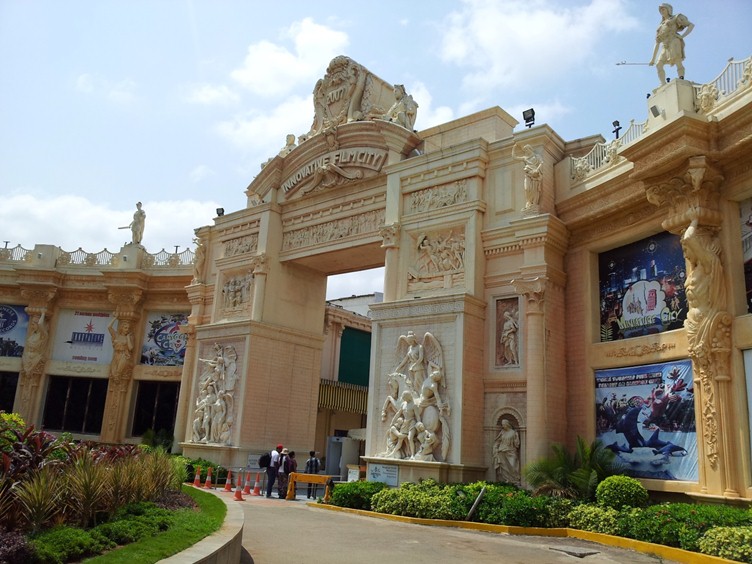 (Wikimedia.co)
Innovative Film City offers unlimited entertainment that carries on till late night. All the way from Amphitheatre activities to roller coaster rides; there is nothing that your kids won't like at this place. It is situated approximately 40 km away from Bangalore and is easily accessible for one and all.
25. SKY GAZING AT JP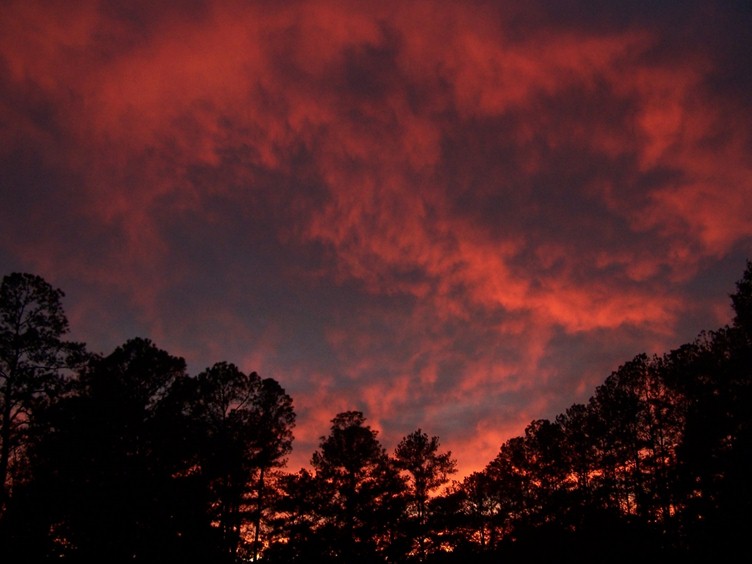 (pinterest.com)
JP is the third largest biggest park in Bangalore. It is located at Yeshwanthpur and consists of four large and beautiful lakes, a lawn that expands for over 25 acres and more than 250 different varieties of flora. Go to this park and sit by one of the lakes. Watch the sky and embark on the beautiful feeling of life.
26. STROLL ON MG ROAD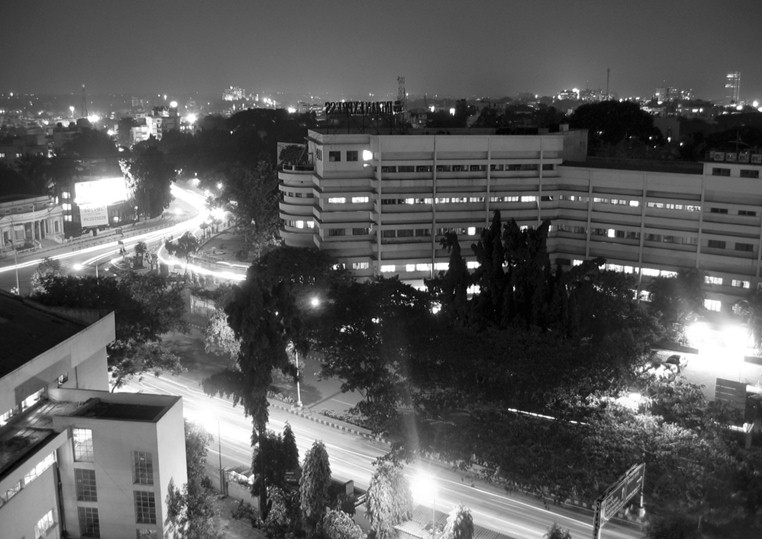 (yahoo.com)
Take a slow stroll on MG or Mahatma Gandhi road of Bangalore. It is one of the busiest roads of the city. It is famed with towering buildings and banks. This stroll will surely be an experience of your lifetime. Be an on – looker and watch the unstoppable life that drives this historical road.
27. QAWALI AT JAMIA MASJID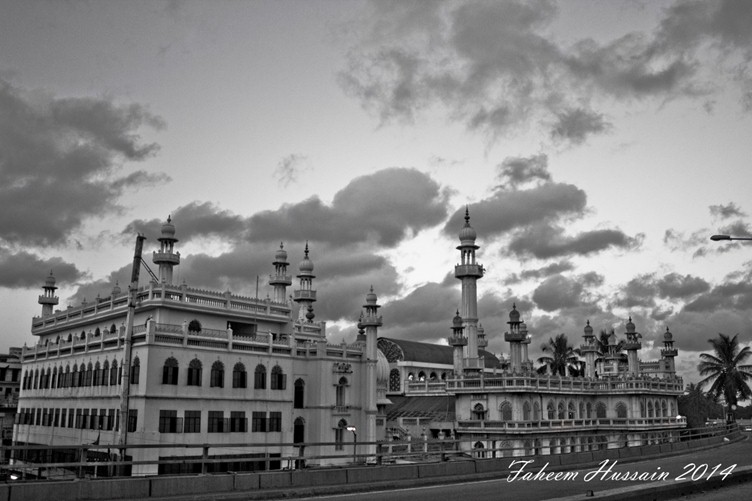 (wordpress.com)
The largest mosque of Bangalore – the Jamia Masjid is situated in the main city market area of the city. It is as big as 5 – storey and consists of exquisite interiors. It is made with Rajasthani style marble and thousands of worshippers visit every day with good faith. Maybe an offbeat experience in Bangalore in night, but surely worth one visit at least.
28. HISTORICAL DISCOVERY IN MADHUGIRI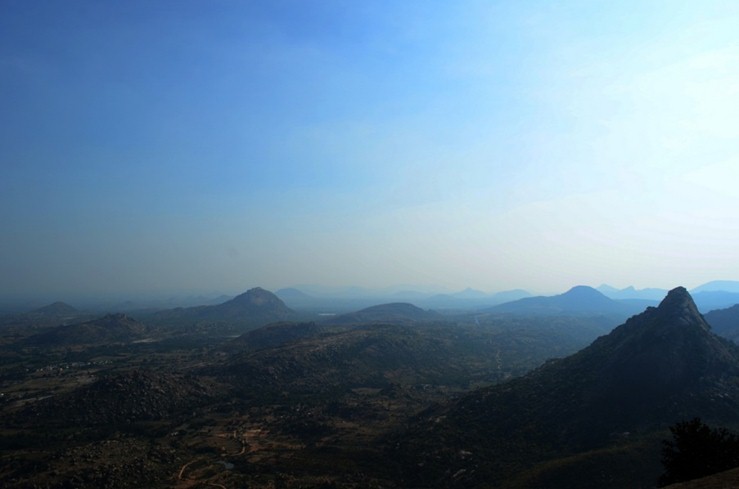 (ghumakkar.com)
If you are an adventure lover, this is the place to be in. It is situated approximately 104kms away from the city and was built during the times of the Vijaynagar rule. It is home to many temples as well sanctuaries. Visit Madhugiri one of these nights and you will surely not regret it.
29. NIGHT DRIVE TO SANGAM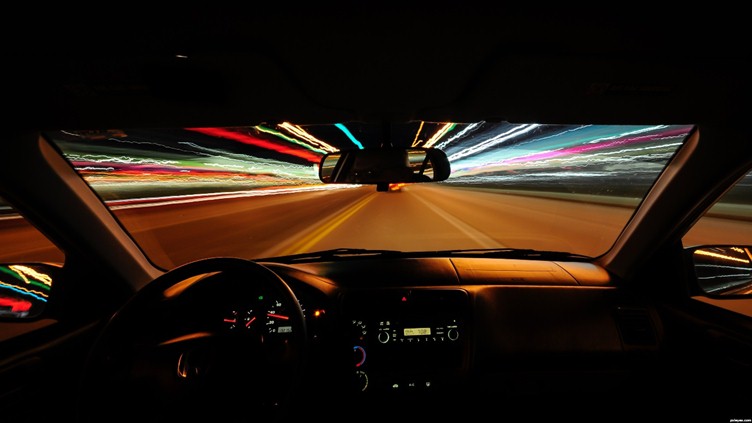 (pxyeles.com)
Sangam is situated next to river Arkavathy and a piece of absolute wonder. What's more? It even holds grave mythological importance. While, you can definitely engage in adventurous activities such as hiking and mountain climbing at this place; you can even consider taking a quick drive through this beautiful location at night.
30. NIGHT KAYAKING AT BHEEMESHWARI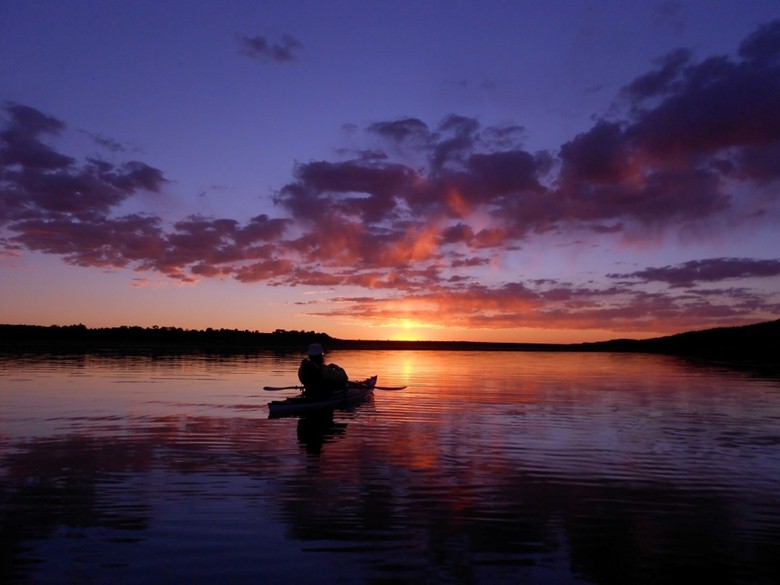 (jdfinley.com)
Amidst the beautiful Cauvery river and serenity of the natural jungles; Bheemeshwari promises to offer you the experience of vast adventure activities. During the day, they offer Elephant walks, Rappelling, Burma Loops and others; at nights they offer Kayaking. Indulge in this beautiful activity and get lost while you do so.
31. CAFÉ HOPPING IN THE CITY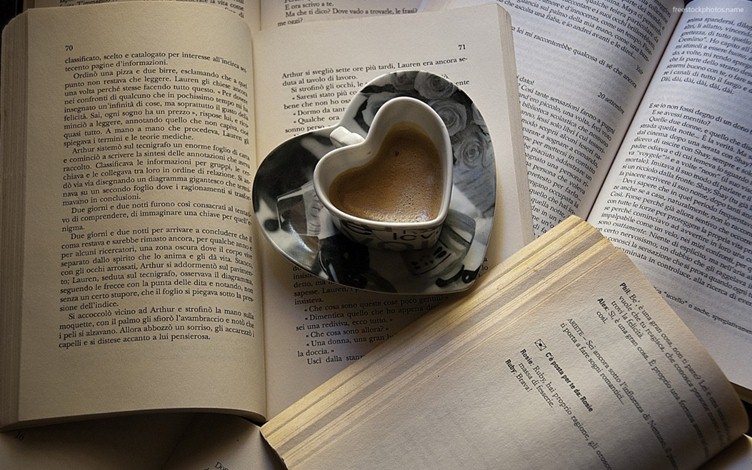 (freestockphotos.name)
There are many little cafes all around Bangalore city that you can visit and have a good time in. One of these starry, pleasant nights, sip on coffee and delicious cookies while reading your favourite book. Be it Ants Café at Indiranagar or Raasta Café at the Bangalore – Mysore road; you will find a comfortable spot at every nook of corner of these places.
32. PUB SPRAWLING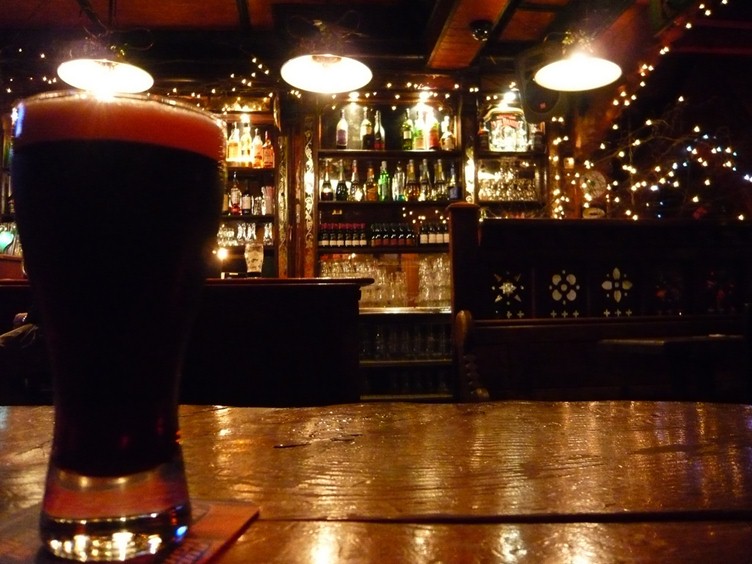 (wanderer.com)
Don't assume Bangalore is any less when it comes to having some serious party scenes. There is a host of pubs and clubs located in the main regions of the city wherein you can go to grab a beer or two. Shake a leg at ABC (Arbor Brewing Company) of Brigade Road or Toit at Indiranagar; you will surely have the time of your life.
33. EAT OUT DURING ONE OF THOSE NIGHTS
(bonappeater.com)
The city has its shares of road side eatery joints. Be it chaat or South Indian dishes; you will get a dose of all the delicious food that they have to offer. Don't forget Ganesh Chaat at V.V. Puram for quick bites. This can be regarded as one of those off – beat experiences in Bangalore at night. Be sure not to miss it as it is quite light on your pockets as well.
34. JEWELRY SHOPPING AT COMMERCIAL STREET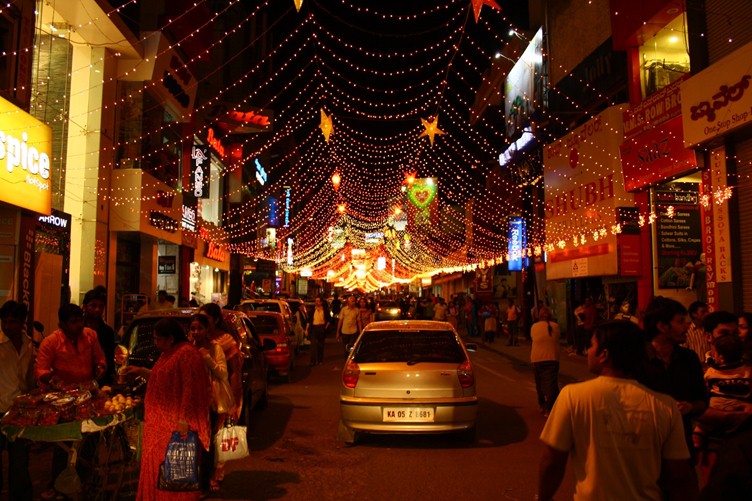 (bangalorecaptured.com)
Commercial Street is the kind where you get the best of both the worlds. Not only will you find high – class standard brands with their boutiques overpowering the city with its magnificence, but you will also discover some really fancy looking stalls selling equally good pieces of jewellery. Go with your loved one during one of those starry nights and make them happy with a gift or two.
35. NIGHT IN A RESORT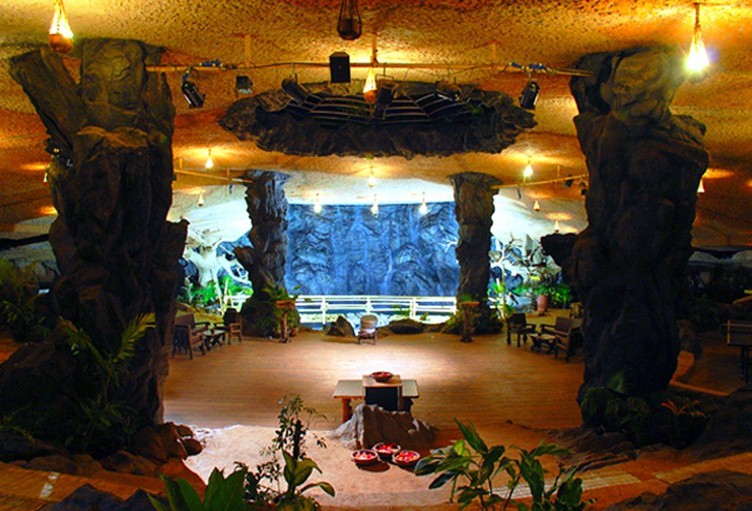 (askme.com)
Places like Guhantra offer unique experiences wherein they provide their visitors with the opportunity to live in a cave. Yes, it is a cave resort and you can enjoy the luxury of eating comfortable home food and indulge in pampering yourself at spa therapies as well. What a perfect way to conclude your journey at Bangalore.
So what are you waiting for? There is a journey full of adventures waiting for you. Go and tick all of these off your activities to do in Bangalore in night list!