Gokarna is a small town situated in the western coast of India. Although, Gokarna is known as the temple town due to the endless number of temples it houses; there is a lot more to explore in this beautiful place except for its temples.
If you ever visit Gokarna, you may have witnessed the rustic beauty that this place holds. The laid – back lifestyle makes Gokarna one of the best kind of weekend getaway for one and all.
---------------------------------------------------------
Best Deals for the Month
The climate is pleasant and therefore, many young western tourists come flocking to this unspoiled little town to enjoy the adventurous activities that this place offers.
We have comprised a list of top 35 activities to do in Gokarna while you're at it. Let's take a look:-
ACTIVITIES TO DO IN GOKARNA

1. HIKING AT PARADISE BEACH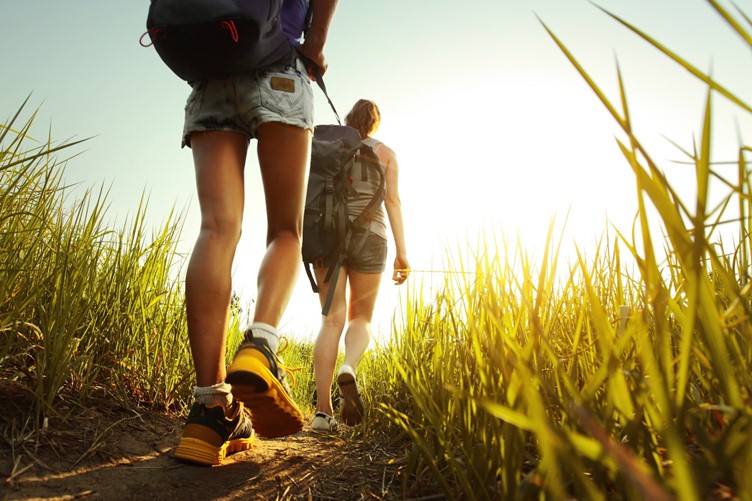 (modernhealthychoices.com)

The hikes are very easy to access and therefore, makes up for a very delightful journey. Hike from Gokarna to the beaches sprawled around the region and enjoy the luxury of cool breeze surrounded with rich, lush-green atmosphere. It will surely prove to be one of those things that will steal all your woes away. Do indulge in the hiking activity for a quick weekend getaway.
2. COLLECT NATURE SOUVENIRS FROM AROUND THE TOWN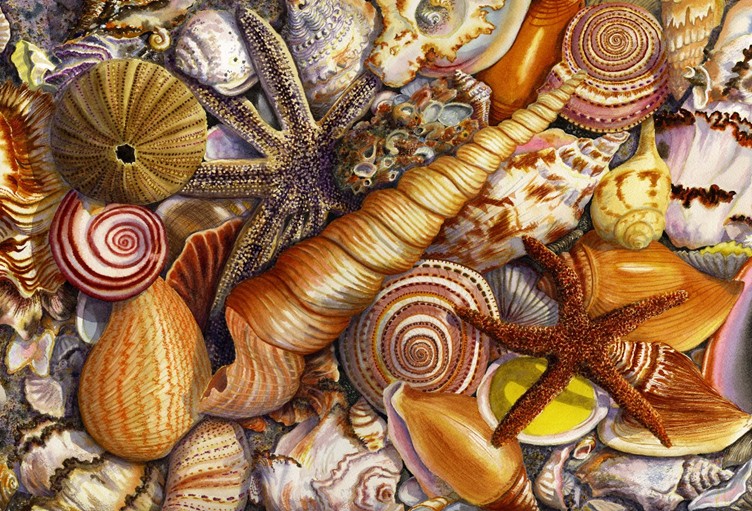 (crafthub.com)
Collecting souvenirs is a part of one's journey. It is natural to feel the need to take something back from a place you have visited and created wonderful memories in. Therefore, collecting souvenirs makes up for the primary things to do in Gokarna. Take back shells or antique rocks lying down to cherish your memories in the future.
3. SHOPPING AT GOKARNA MARKET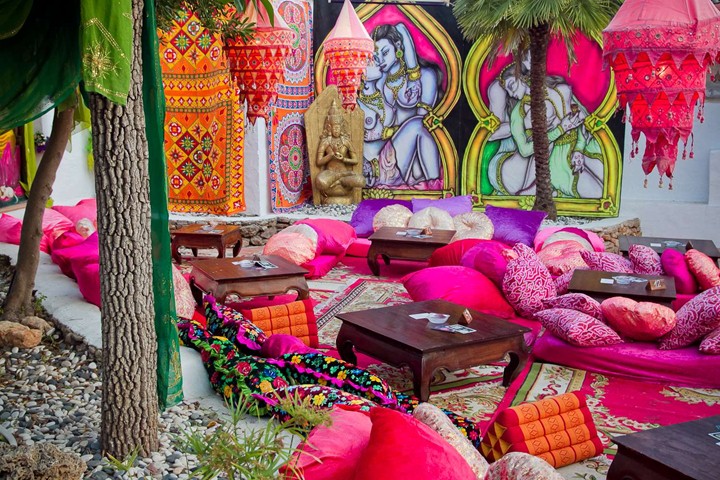 (wackenj.com)
The vibrant hippie culture that prevailed back in the 80's is still very much alive in the markets of Gokarna. Go hippie shopping at the flea market. The flea market of Gokarna has a lot of offer in terms of kurtas, harem pants, loose dresses and others. Put your bargaining skills to good use and you will surely find a good treasure.
4. DISCOVER MEDICINAL HERBS AT KUDLEE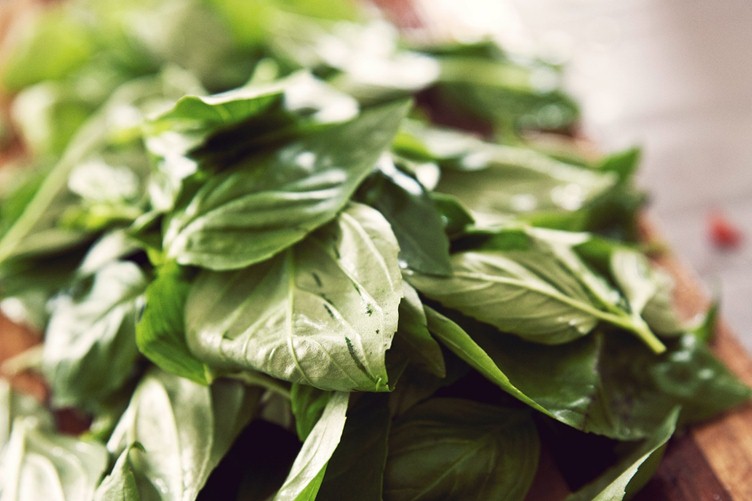 (rd.com)
This probably qualifies as off-beat things to do in Gokarna. The Kudlee beach consists of a flea market wherein you can go on a venture of newer discoveries. All the way from musical instruments to medicinal herbs – you will get it all.
Amazing Experiences

 
[woof_products per_page=4 columns=4 is_ajax=0 taxonomies=product_cat:52 ]
5. HALF MOON BEACH CHILLING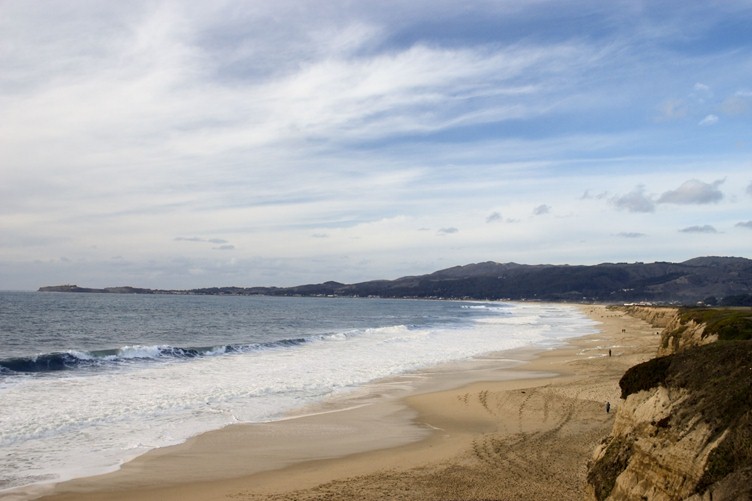 (Wikipedia.org)
Half Moon beach comprises much of Gokarna town. Experience the scenic view of the Arabian sea from Half Moon beach while you sip on beer. Don't forget to take a selfie while you're at this place. It is one those must have experiences in Gokarna.
6. WALK ON OM BEACH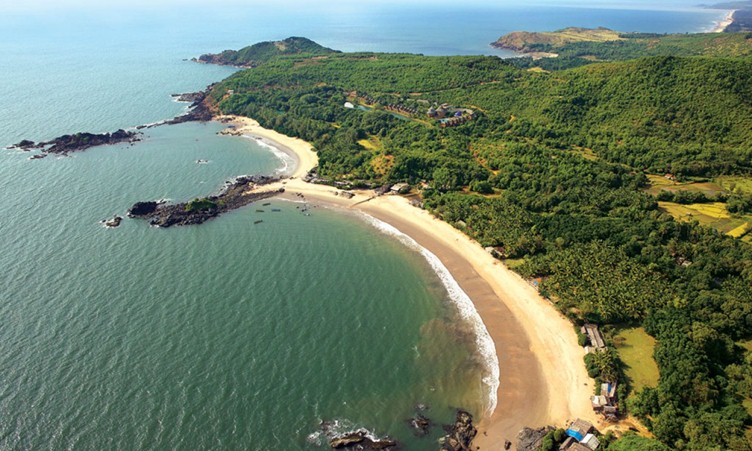 (tourmet.com)
Take a walk along the coast of Om beach and you will realize that the beach actually has an Om shape. For the best view of this shape, stand by the rocks that are lying right at the beginning of the beach. Don't forget to capture this moment.
7. NIGHT IN GOKARNA TOWN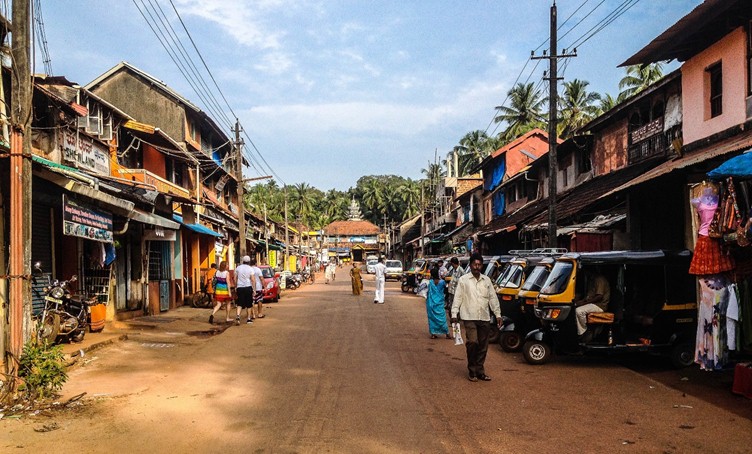 (randomtravelblog.com)
One of the most exciting things to do in Gokarna is to explore the town at night. No matter what you say, there is a different kind of experience at any place during the night. The trail from Kudlee to Gokarna is safe and walking to the sounds of the waves is extremely calming.
8. THINGS TO DO IN GOKARNA: PRAY AT SHIVA TEMPLE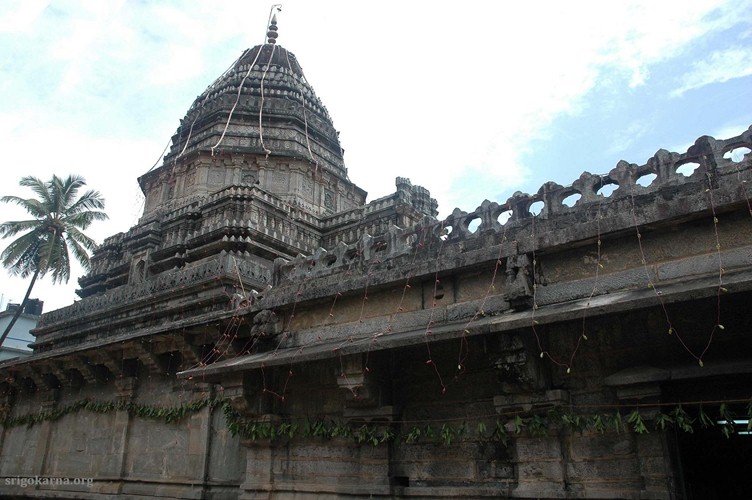 (myoksha.com)
Like mentioned previously, Gokarna is home to many temples. In fact, it is considered to be prime pilgrim spot for the Hindu community. Visit the Shiv Ling of Gokarna and attain the Lord's blessings with a pure heart.
9. RENT A SHACK AT THE BEACH OF GOKARNA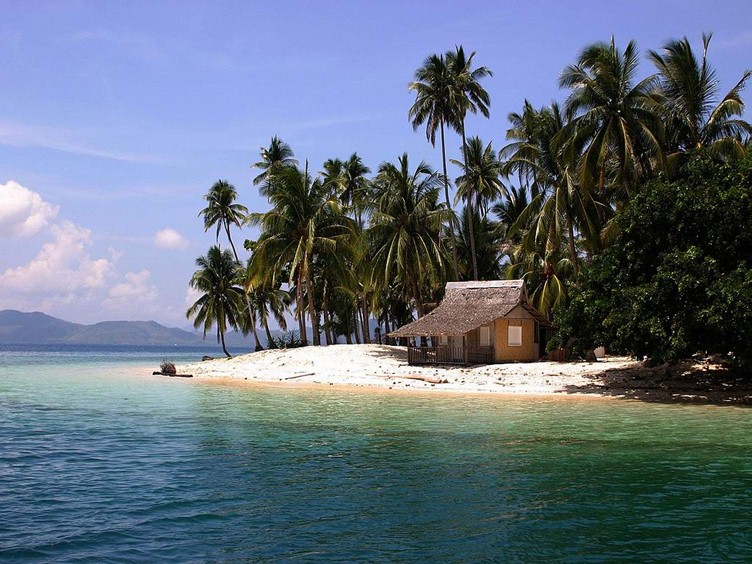 (pinterest.com)
If you truly want to feel one with an essence of a place, you must rent a shack at the beach. These are excellent stay for one and all. They are extremely comfortable as well.
10. CANDLE LIGHT DINNER WITH YOUR LOVED ONE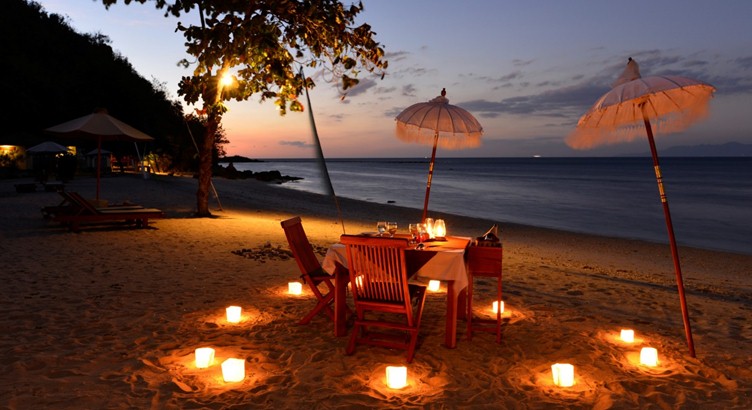 (sekotong.com)
There is a solution for your problem of eating the mundane meals of the resorts! Organize a candle light dinner for your loved one at Gokarna beach and fall in love with the sound of sea.
Amazing Experiences

 
[woof_products per_page=4 columns=4 is_ajax=0 taxonomies=product_cat:52 ]
11. TAKE A DIP IN THE ARABIAN SEA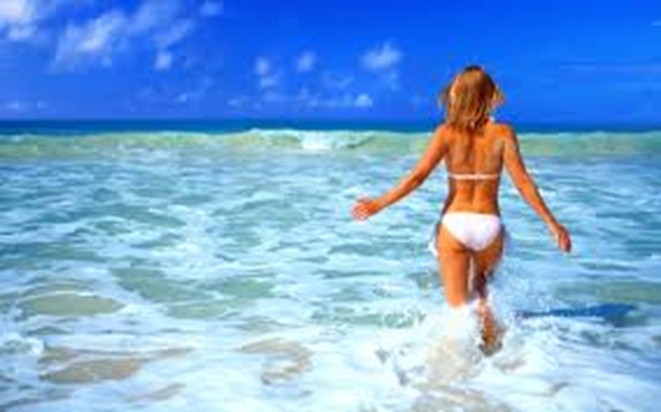 (wallpapermania.com)
Don't forget to carry your swim wear if you're on your way to Gokarna. Most beaches in Gokarna experience under current, thus; stay careful while you're at it. There are plenty of rocks as well which can prove fatal.
12. VOLLEYBALL AT THE BEACH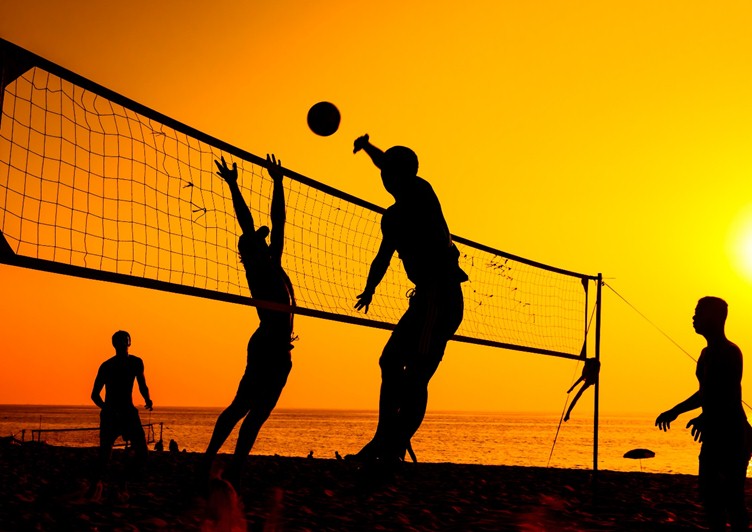 (longbeachny.com)

Volleyball is fun activity that involves a group of people at the beach. This is a good way to bond with your friends or family members. Indulge in fun – filled volleyball activity at the beach.
13. ALONE TIME AT PARADISE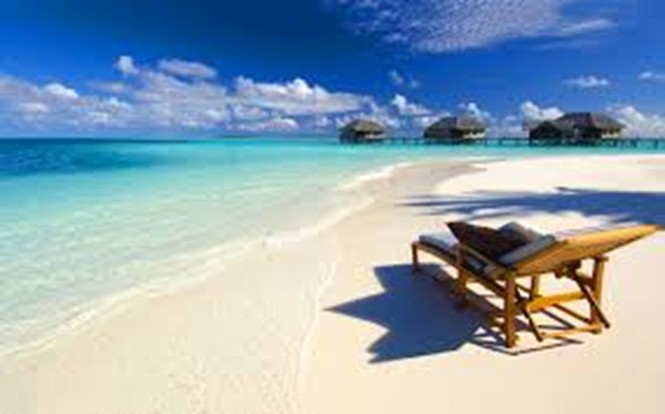 (7-themes.com)
Everyone needs their private time. There is certainly no denying that. Take a walk along Paradise beach and try reconnect with Mother Nature. You will surely discover peace. It is one of those must have experiences in Gokarna.
14. YOGA IN MUD HOUSES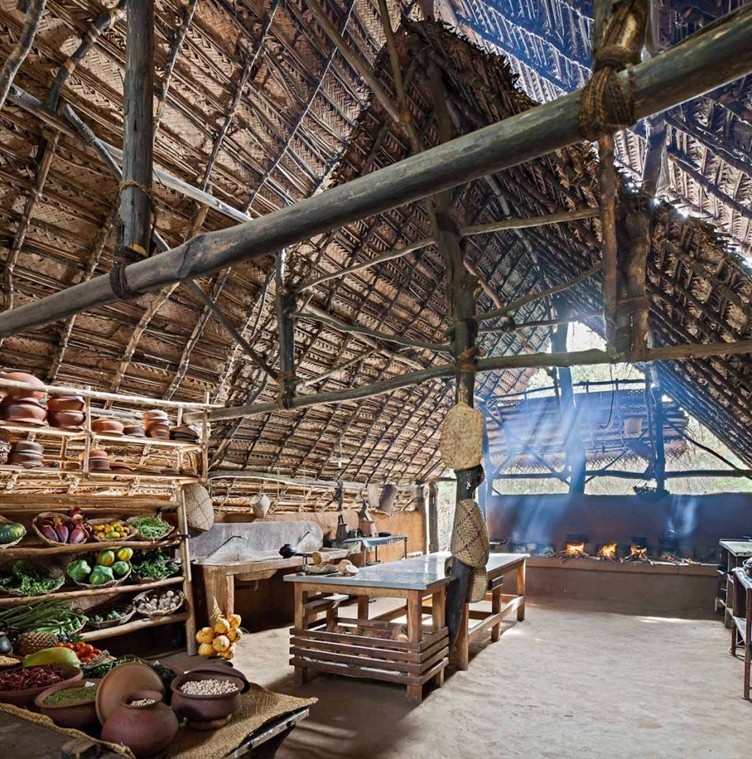 (tropicalvacations.com)

Kudlee beach is located on top of a hill lock in Gokarna. This place is filled with guest houses, mud huts and other cute little locks which you will enjoy exploring. If you want to learn yoga, there are facilities offered by the local inhabitants as well.
15. LEARN SURFING AT COCOPELLI SURF SCHOOL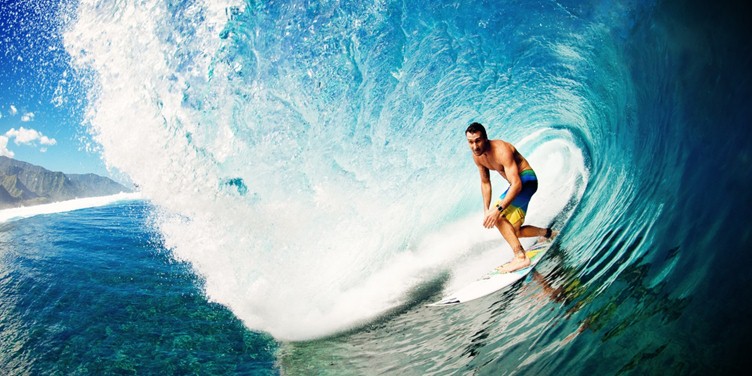 (playbuzz.com)
Always wanted to learn surfing? Well, at Gokarna anything is possible. Although, Gokarna may be small in size; it is full of surprises. This is one of the most exciting places to visit in Gokarna.
16. CYCLE TO MIRIJAN FORT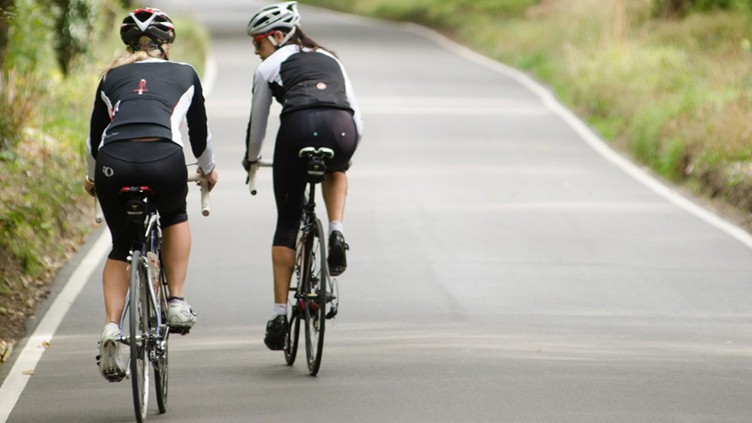 (lafuga.com)
If the beautiful beaches and paradise – like hill locks weren't enough, Gokarna is almost home to some of the oldest forts. Rent a cycle and ride all the way up to Mirijan Fort. It is a must have experience in Gokarna and will surely be worth your time.
17. CELEBRATE SHIVRATRI AT MAHABALESHWAR TEMPLE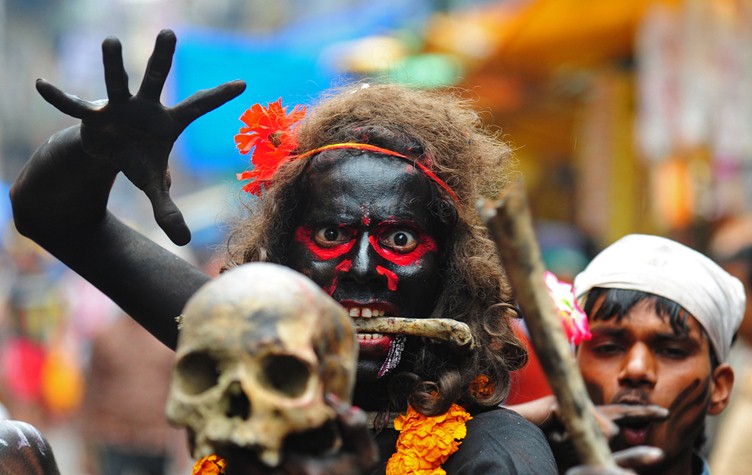 (festivalsherpa.com)
The cool breeze outside the temple is what characterizes the temple as one of the most beautiful in town. Celebrate Shivratri at Mahabaleshwar temple and relax at the nearby lodges when you're tired. This is one of those primary things to do in Gokarna.
18. PLACES TO VISIT IN GOKARNA: KOTITIRTHA AND ITS BEAUTY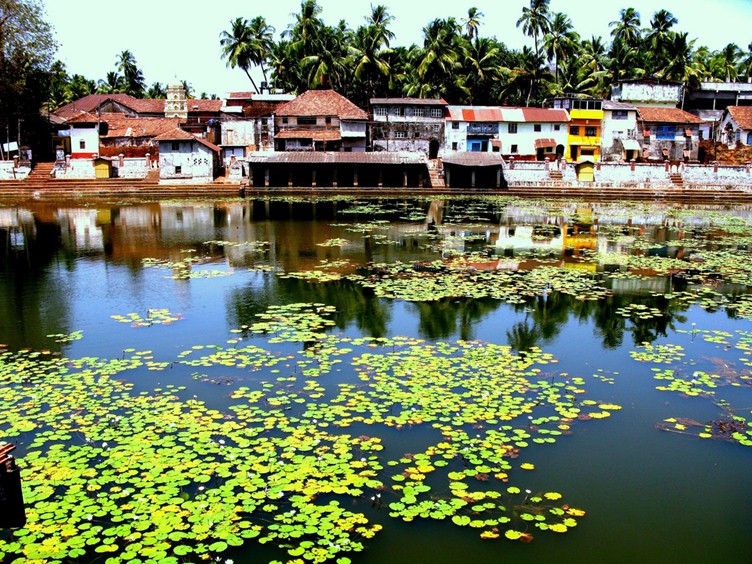 (flickr.com)
One of the most important places to visit in Gokarna is the Kotitirtha region of the town. It is lined with cute, pretty – looking houses along the pond – like lake. Don't miss this must have experience in Gokarna.
19. VISIT THE SHIVA CAVES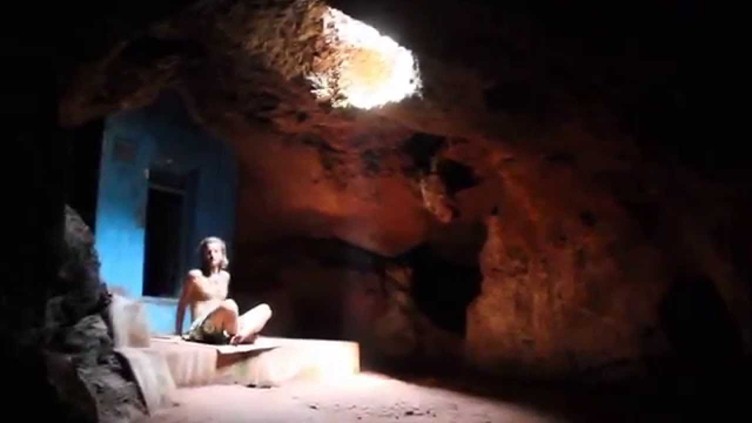 (youtube.com)
The Shiva Caves is in the middle of nowhere. It is extremely dark inside for obvious reasons. So be sure to carry a flashlight while you are on your way to the place. It will prove to be an adventurous experience in Gokarna.
20. MASSAGE AT SRI JAYAM AYURVEDIC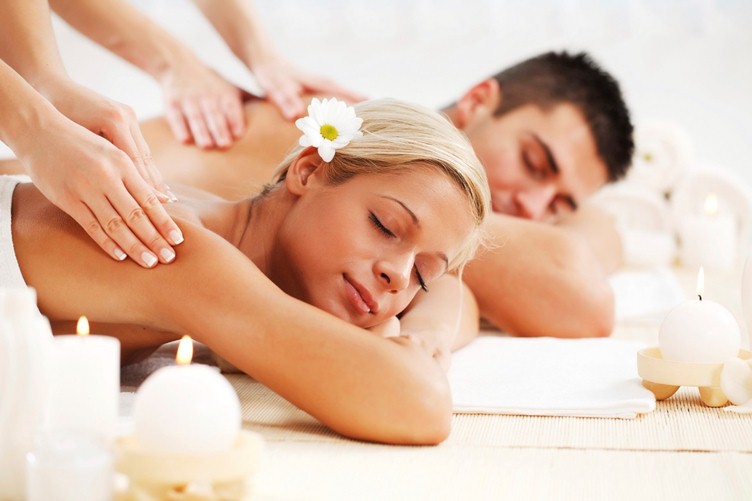 (massage.ca)
After all those physically strenuous activities that you are planning to indulge in at Gokarna, you will need a way to relax at the place. What better way than getting a nice, relaxing massage at Sri Jayam Ayurvedic. Feel refreshed and rejuvenated after this must have experience in Gokarna.
21. MUST HAVE EXPERIENCE IN GOKARNA: BON FIRE BY THE BEACH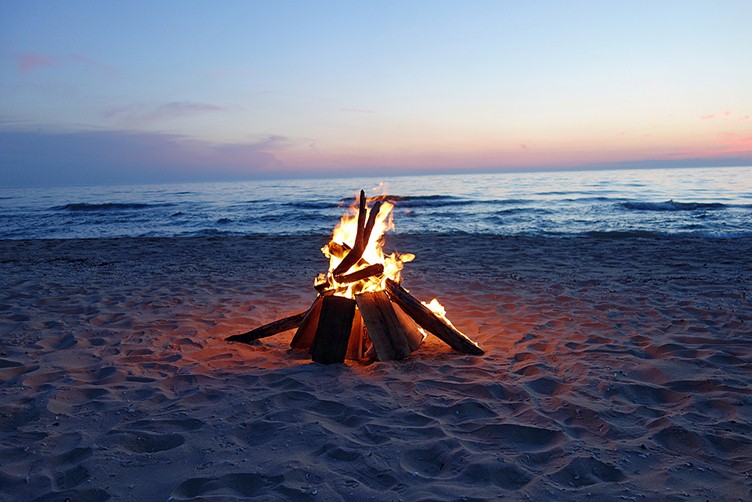 (worldswimsuit.com)
There are many beaches in Gokarna itself that are quiet empty most of the nights. If you're traveling with your family, lighting a bon fire and chilling by the place is perhaps, the best decision you're ever going to take.
22. BOOK SHOPPING AT SHREE RADHA KRISHNA BOOKSTORE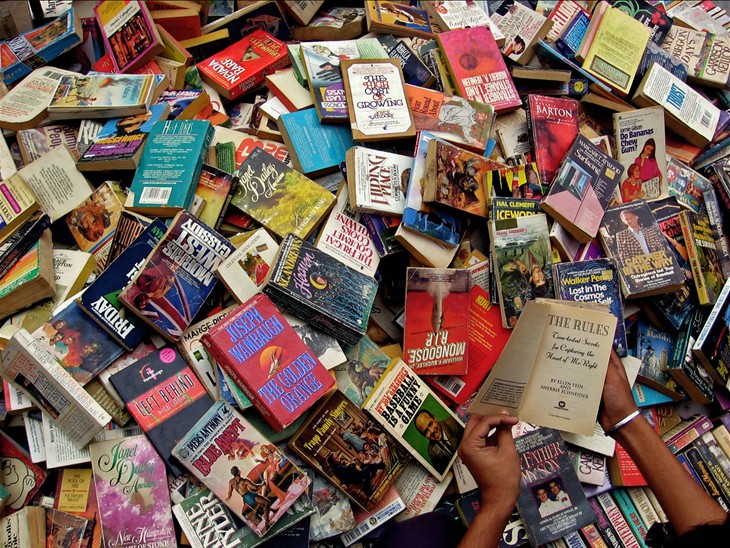 (indianroot.com)
For all of you who love reading books, here is the perfect weekend getaway for you. Shree Radha Krishna bookstore stores second – hand books that are very hard to find in stores that sell first – hand books. What's more? They are damn cheap as well.
23. BANANA BOAT RIDE AT GOKARNA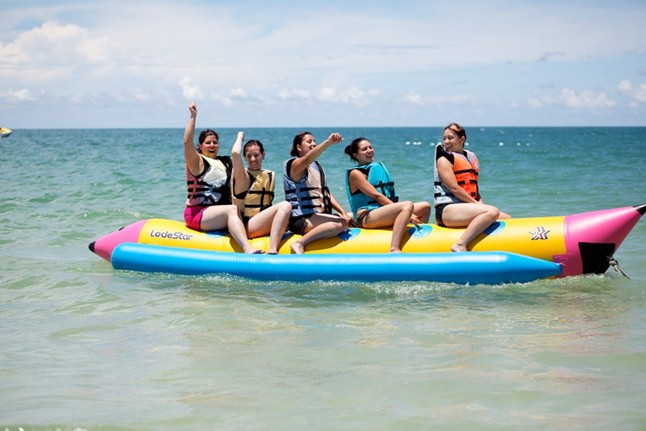 (hellotravel.com)
For the sheer sense of pure fun, you must enroll yourself for one of these banana boat rides sessions. Imagine yourself lashing against the waves and turning upside down while splashing joyfully into the beautiful Arabian Sea. It will be worth your time, we promise!
24. SNORKELLING AT GOKARNA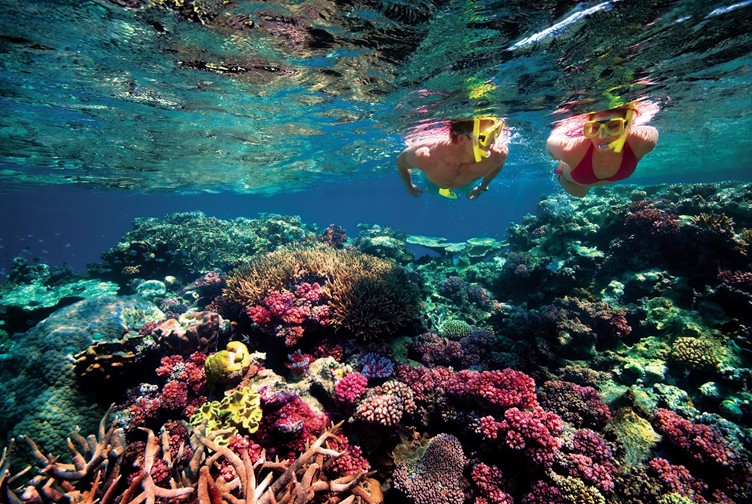 (fishinmission.com)
There are numerous facilities offered in Gokarna that allow you to plunge into an ocean as deep as 15 feet. Swim with the tropical beauty of the marine life. Explore life at Gokarna with the exciting snorkeling activity.
25. PARASAILING AT OM BEACH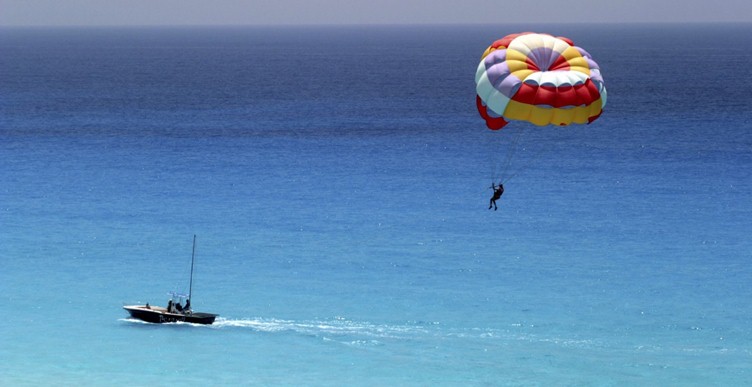 (oharbour.com)
Imagine a 300 feet high view of the beautiful town of Gokarna. This is a must have experience in Gokarna if you're looking towards pumping up your adrenaline rush.
26. BECOME A FOODIE AT GOKARNA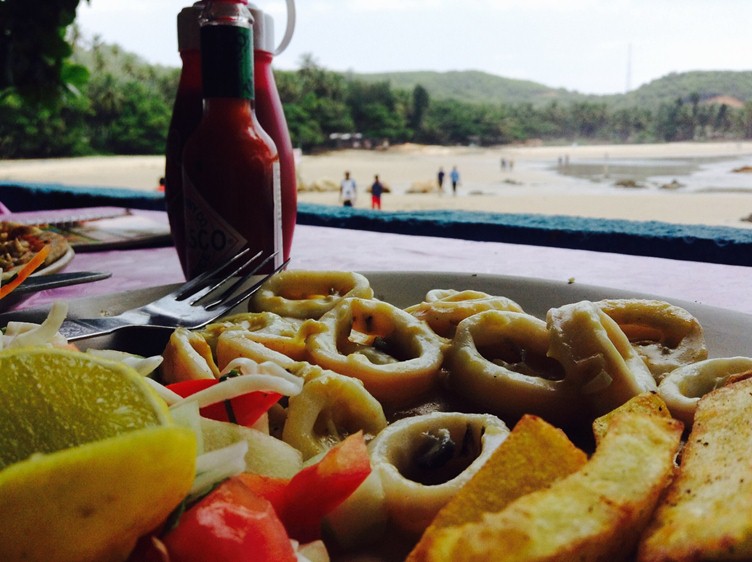 (wordpress.com)
Although, there are many places to grab quick delicious bites at Gokarna, the Prena Restaurant definitely tops the list. This is like a jackpot for you especially if you're a foodie. This is a must have experience in Gokarna.
27. DRIVE TO DANDELI

(whistlingwoodz.com)
Driving all the way to Dandeli is perhaps, the best way to unwind yourself of all the negative energy surrounding you. The journey is filled with beautiful, mushy jungles and rustic – like atmosphere. You will be transported to another world all together.
28. STAR GAZING AT GOKARNA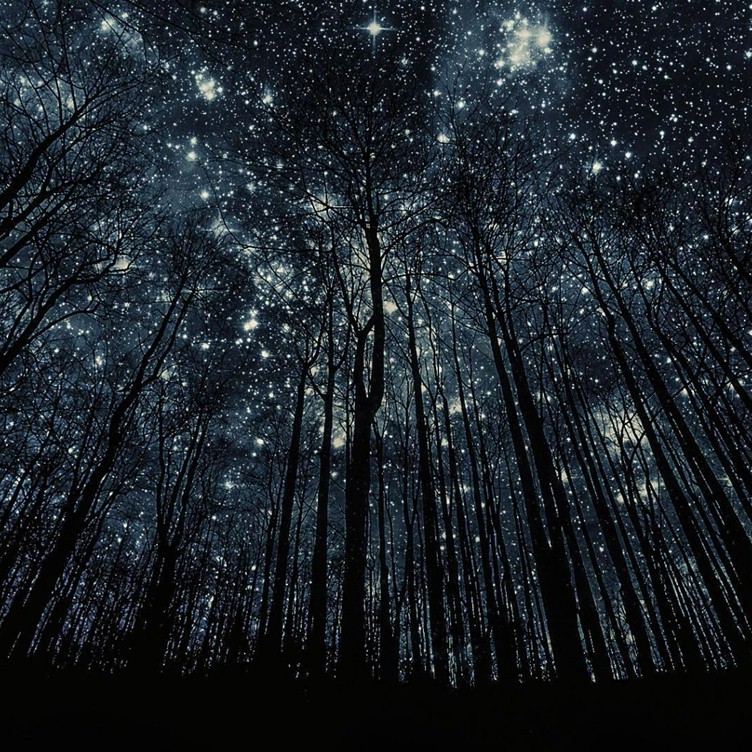 (8tracks.com)
You can imagine the purity that exists at this place for it is filled with minimum amount of vehicles. What does that indicate? Well, less pollution; therefore, clearer skies. Go star – gazing one of the nights after having a good dinner and you will have the time of your life.
Amazing Experiences

 
[woof_products per_page=4 columns=4 is_ajax=0 taxonomies=product_cat:52 ]
29. VENTURE THROUGH SMALL TOWNS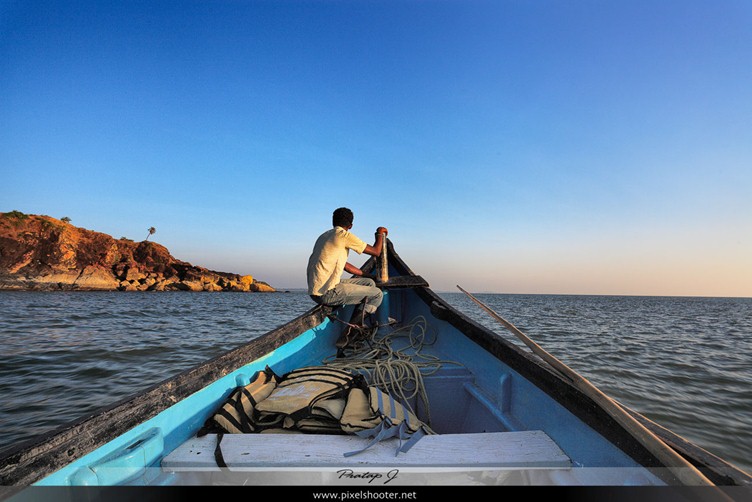 (pixelshooter.com)
Do you think you're all out of things to do? Hey! There's much more. Venture through the small towns of Gokarna and discover tiny, trinket shops and houses. Interact with the locals and get to know their lifestyle. You will be left mesmerized with the kind of simplicity they live with and who knows, you might even get inspired to shift here.
30. CATAMARAN RIDES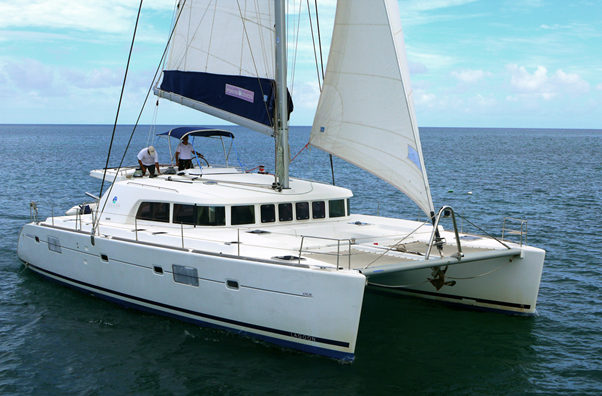 (sparkling-charter.com)
The main beach of Gokarna offers facilities of short catamaran rides. In fact, it is the fishermen who are quite eager to take you there. Head into the Arabian sea on one of these beautiful rides and experience a refreshing energy bursting in your veins after.
31. JET BOATING AT KARWAR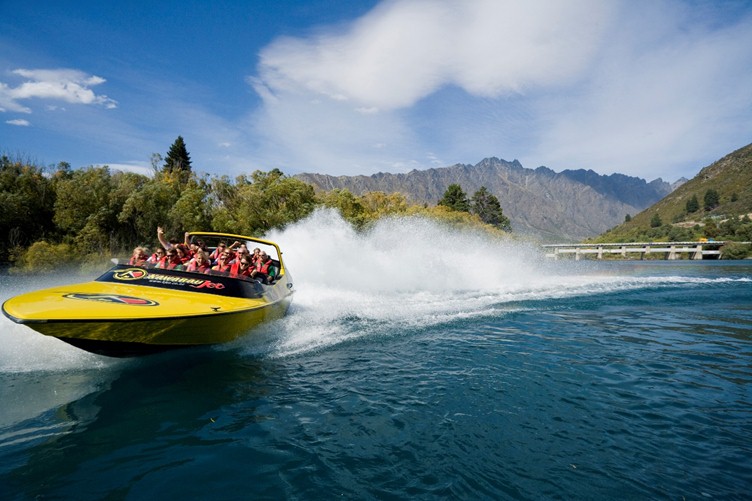 (cutting-adventure.com)
You may have heard of boating but what about jet boating? It is a speedier form of boating. It is perfect for all those looking for an exciting adventure. You will surely enjoy the activity. It will prove to be one of the best weekend getaway for you.
32. BUY FISH AT KARWAR MARKET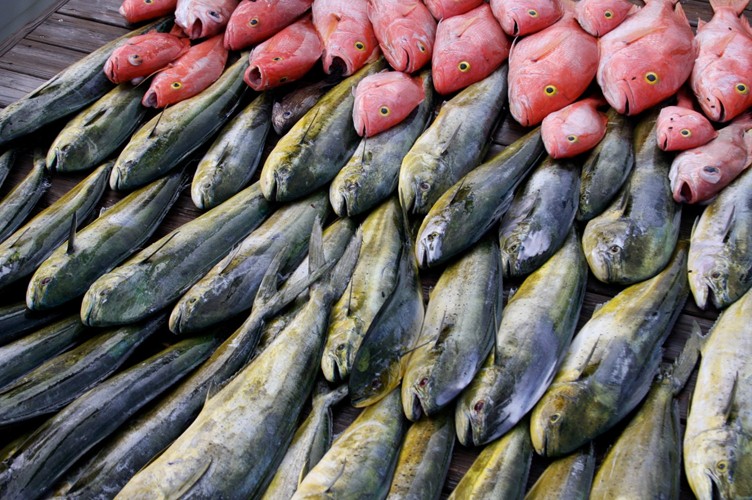 (catfishmarket.com)
Karwar market is a small market in Gokarna which is primarily known for selling fish with other fresher producers. These are usually caught and sold fresh. Go fishing shopping and maybe cook a nice sea food meal.
33. RIVER RAFTING IN DANDELI RIVER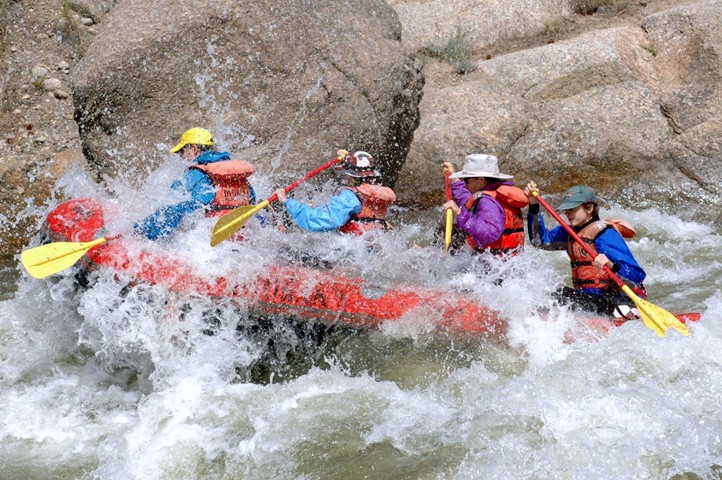 (Wikipedia.com)
Get in touch with your wild side with this adrenaline – filled activity. Raft your way through the rapid river of Dandeli surrounded with lush evergreen forests. Don't worry for your safety as you will be provided with proper gears.
34. ENROL FOR SOCIAL TOURS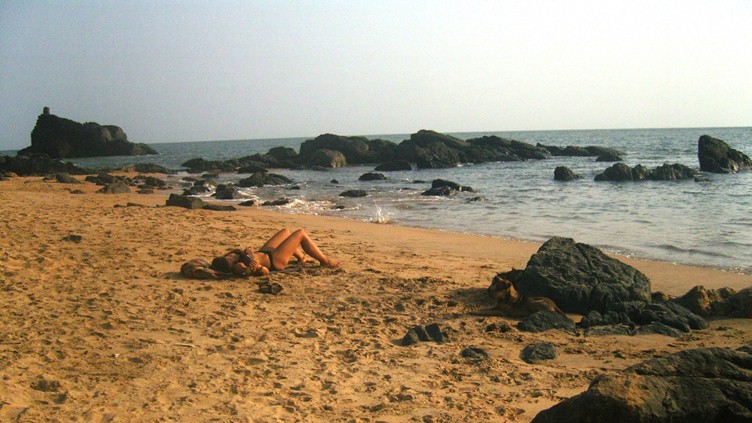 (Wikipedia.com)
There are several social tours being conducted at every nook and corner of Gokarna. The guides take you around the most crucial regions of Gokarna and it will definitely be a great experience for you if you're visiting Gokarna for the first time.
35. VISIT MURDESHWAR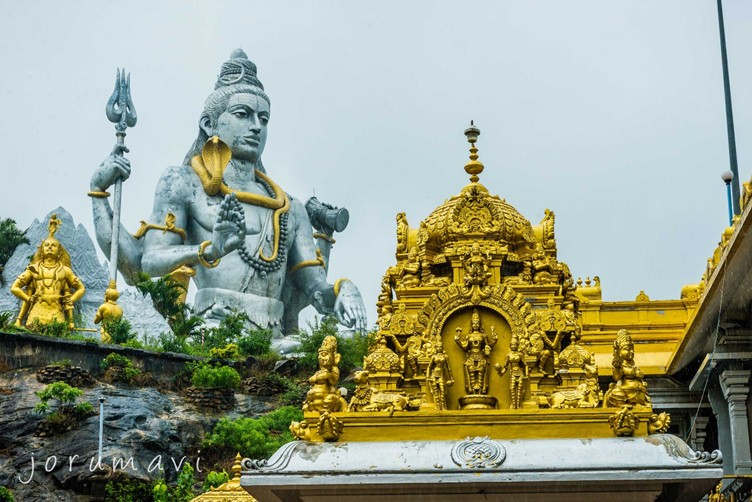 (jourumavi.com)

Murudeshwar is located 80 km away from Gokarna. You can take a bus which will be approximately 2 hours long and visit the place which houses the world's second tallest Shiva statue. The view from the top of the temple is incredible.
We hope you make memories of a lifetime when you're at Gokarna. We will sure you will agree with us when we say that it is the perfect kind of weekend getaway!
Save