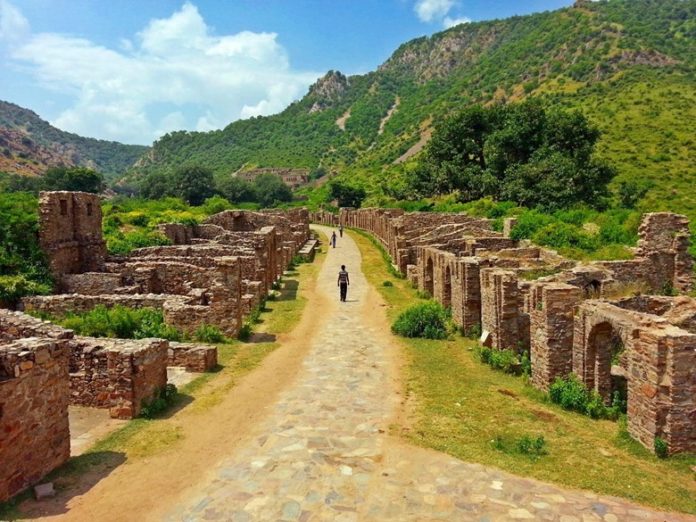 We all have our own bunch of dream places we want to visit before you turn old and blue. No matter what they about you're never too old to do certain things in your life, it's not entirely true. We should know that by now. Priorities change and newer goals in life are automatically set. Keeping that aside, India is a country filled with some of the spectacular locations and crazy experiences.
Brace yourself for you have a list full of amazing places to visit before you turn 30 to tick off. Be it Ladakh in the north or all the way to Tamil Nadu down south; make sure you visit them all. We have comprised a list of all the places you must visit before you turn 30.
AMAZING PLACES TO VISIT BEFORE YOU TURN 30
1. ZANSKAR VALLEY TREKING
---------------------------------------------------------
Best Deals for the Month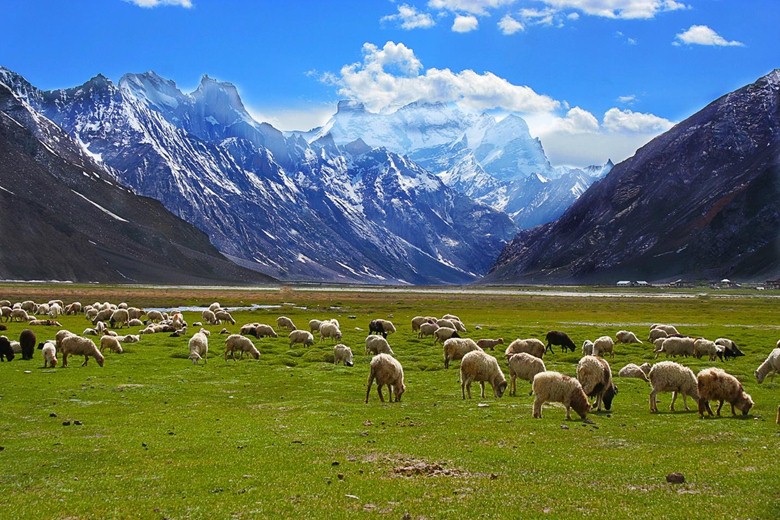 (wenomads.com)
Zanskar Valley is situated in the Kargil district of Jammu and Kashmir. Talk about a frozen river or chilling deep valleys; you have it all in this location. The Chadar route is what connects the villages around the Zanskar valley with each other. This is surely one of the best places to visit in India.
2. ARID DESERT CAMPING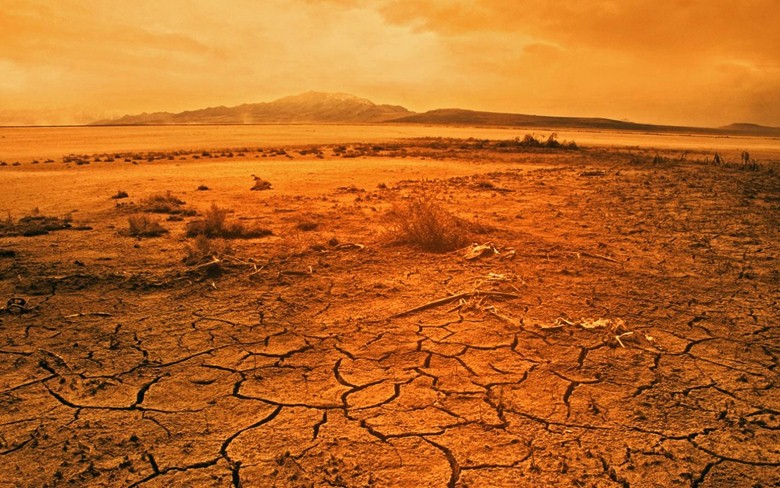 (northwesternflipside.com)
You have to step out of your comfort zone in order to truly enjoy the gifts of the universe. Let your next holiday not be confined to your luxury 5 – star hotel room. Go camping in Rajasthan and tick this off your offbeat things to do list.
3. BIKING TOUR IN DARJEELING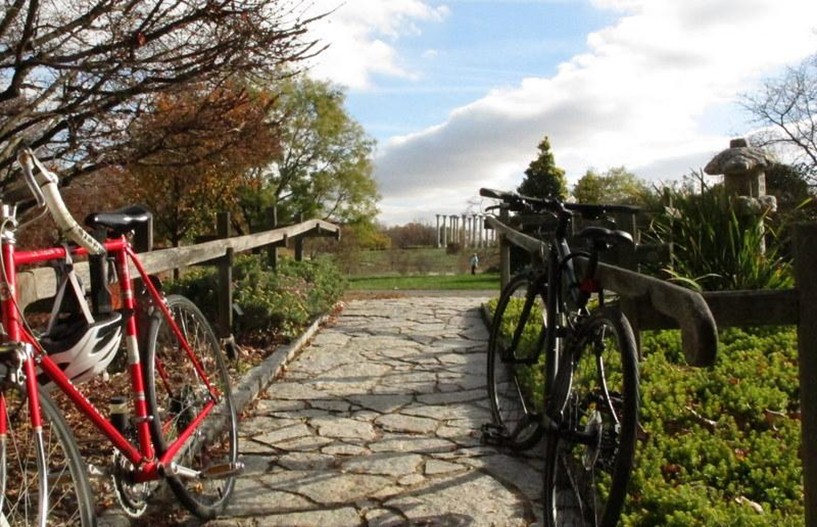 Dcgardens.com
What better way to experience the lush – green surroundings of Darjeeling? Don't spend thousands behind a trip to Europe. Enjoy the mesmerizing sights of Darjeeling while you're riding a bike!
4. TRAIN RIDE THROUGH DUDHSAGAR FALLS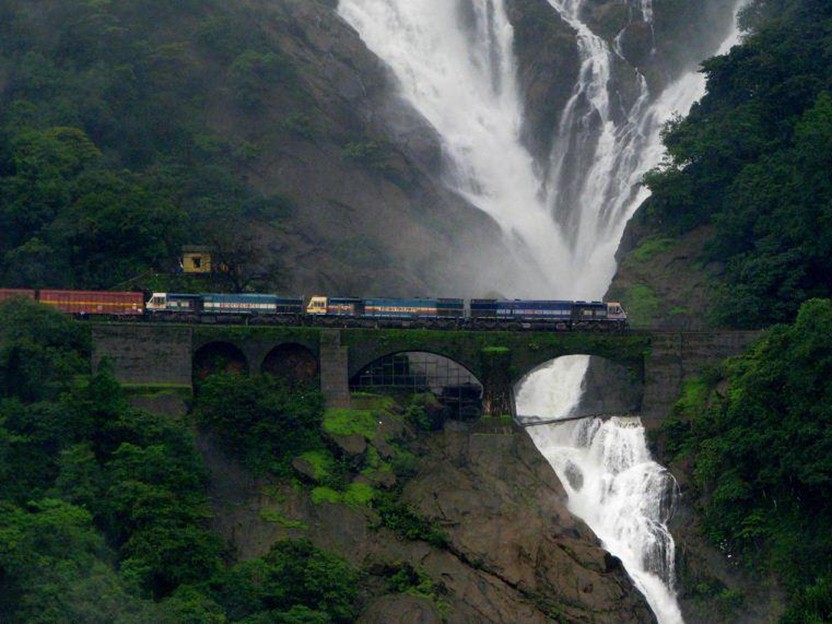 (flickr.com/jayfotographia)
There are a number of short train journeys that pass through Dudhsagar falls, Mondovi rivers and many more. Why don't you hop onto these for a change? The entire journey is filled with amazing sights and is on top of places to visit in India.
5. THE BANDIPUR DRIVE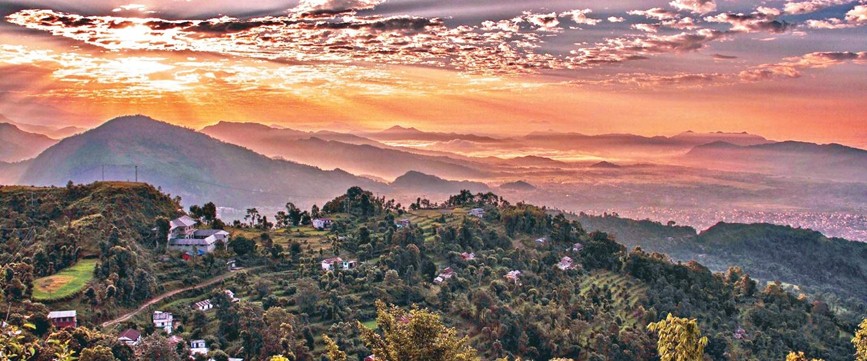 (thehimalayantimes.com)
Bandipur is situated in one of those districts in Karnataka. This incredible location is lined with dense, lush – green trees and sparkling waterfalls. Unwind yourself by taking a drive through the forest of Bandipur.
6. THINGS TO DO: EXPERIENCE RAIN IN CHERRAPUNJI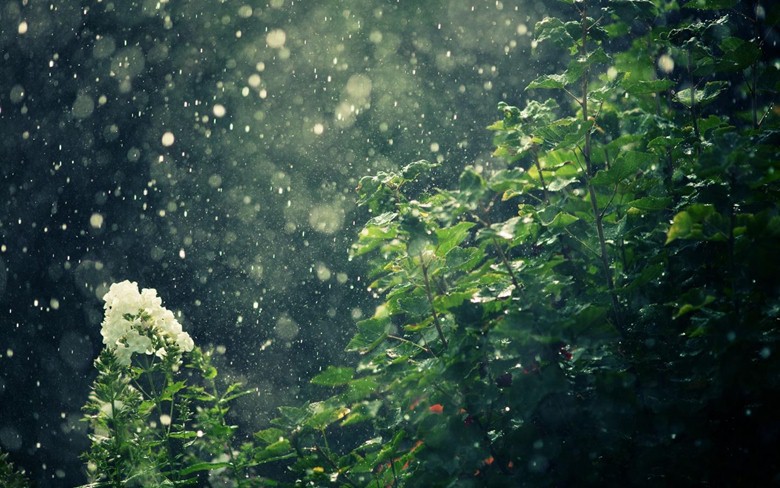 (alphacoders.com)
Cherrapunji has a record of measuring the most amount of rain in India. Don't you feel like exploring this place during monsoons? Think of what kind of an experience it would be! This is one of those tourist places in India to be absolutely be visited.
7. ADVENTURE EXPEDITIONS IN NILGIRIS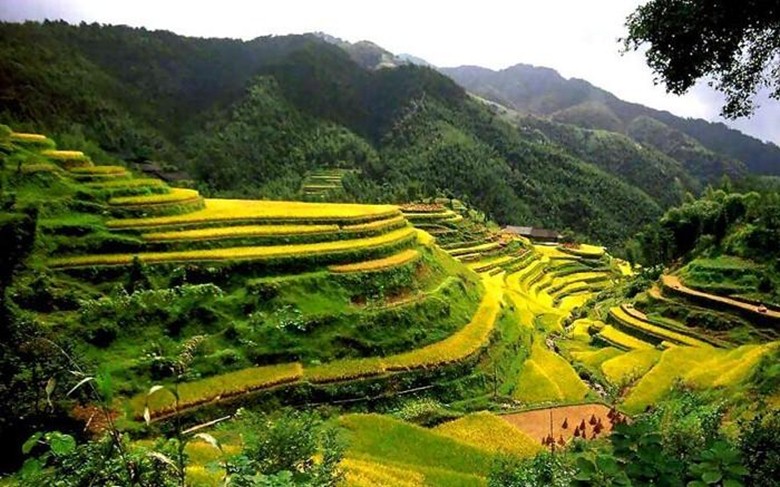 (newsforpublic.com)
Push your physical strength beyond the obvious. Step out of your comfort zone and maybe taking an adventurous cycling trip through the dense Nilgiris roads. Leave all your woes behind.
8. PARTY IN GOA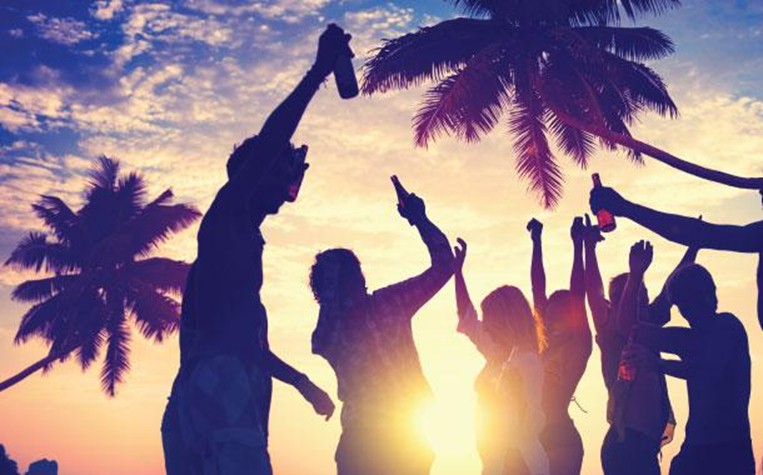 (in.musafir.com)
When the word party strikes, there is nothing other than Goa that comes first in your mind. There are numerous music festivals taking place all year. Unleash your wild party animal at Goa.
9. BULLET RIDE TO LEH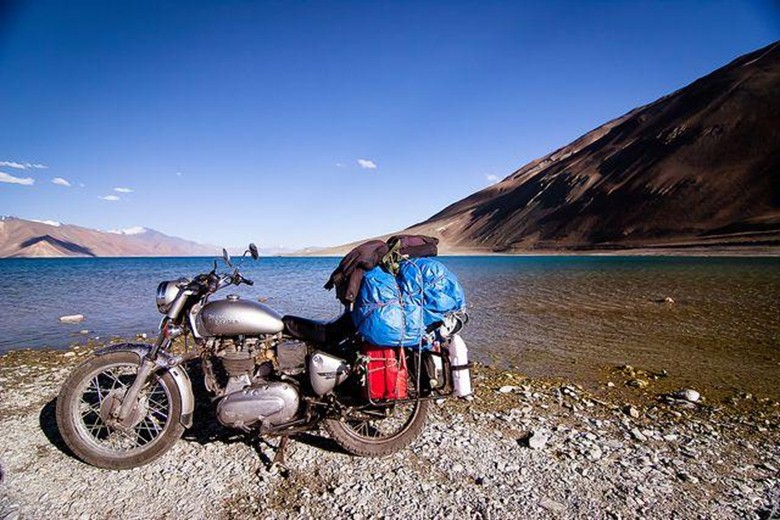 (pinterest.com)
The journey between Manali and Leh is the ultimate paradise for bike lovers. The highway stretches for around 475 kms. Be sure to enjoy the beauty that lies within on an amazing ride to Leh.
10. GET WET IN WATERFALLS OF THE KONKAN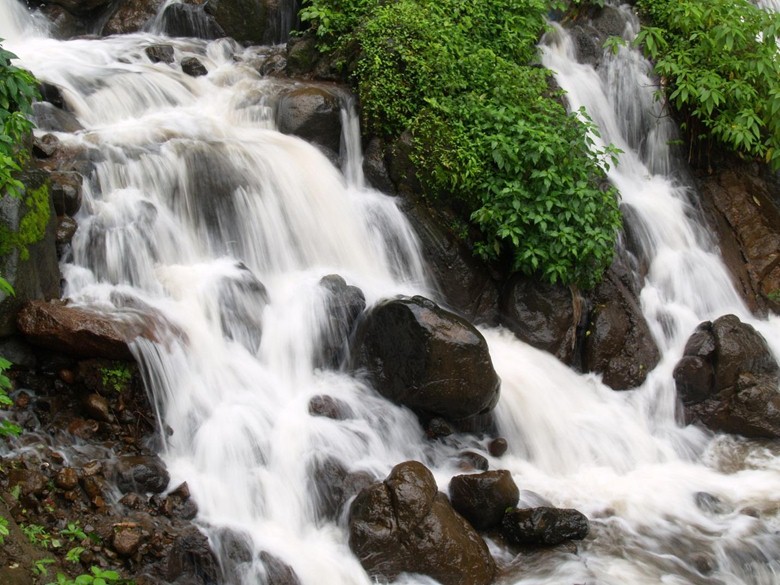 Amboli Fall (mouthshut.com)
The Konkan region consists of Western Ghats with innumerable long stretches of rivers, green vegetation and sparkling waterfalls. Stop at one of these and experience the chill of these waterfalls.
11. TEA HOUSE TREK IN MARKA VALLEY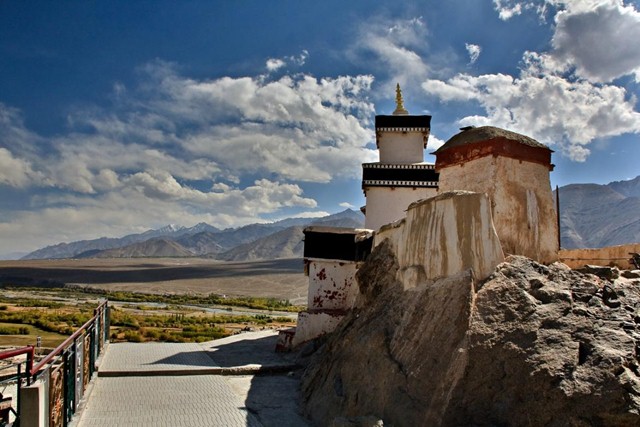 (wordpress.com)
This trek is perhaps one of the most popular treks in India. Inhabited by local nomadic tribes, you will have the most offbeat experience at this place if you ever decide to take a trek through the Markha Valley.
12. ELEPHANT SAFARI IN JAIPUR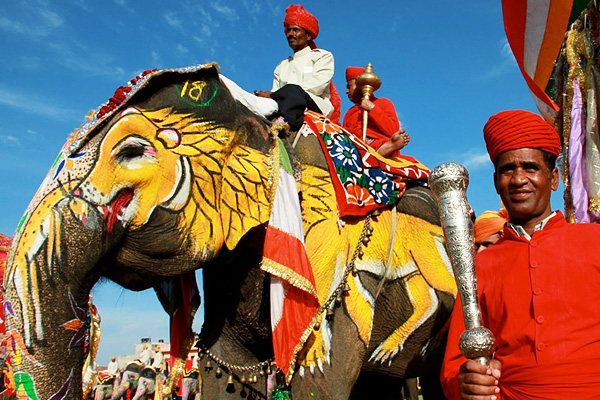 (shop-souvenir.com)
The city of Jaipur is known for its glorious royalty. Sophistication at its best, enjoy the lovely hospitality of palaces and while you're at it, go on an Elephant safari to Jaipur. This should be on top of your things to do list.
13. EXPERIENCE CALMNESS AT RANN OF KUTCH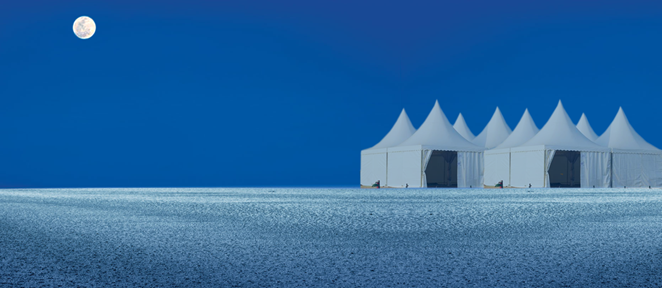 (Rannutsav.com)
Rann of Kutch is literally known as no man's land for all you will find there is a never ending terrain of desert with not a single soul loitering around. Experience the kind of calmness you have never learnt of before.
14. SWIMMING WITH DOLPHINS AT ANDAMAN

(savedolphins.com)
Andaman is popular for its exotic beaches and serene forests. They say, the ocean over here are as good as crystal due to their deep colored nature. Take a swim with the Dolphins at Andaman. It is a must have experience.
15. PLACES TO VISIT: MONASTERIES OF SIKKIM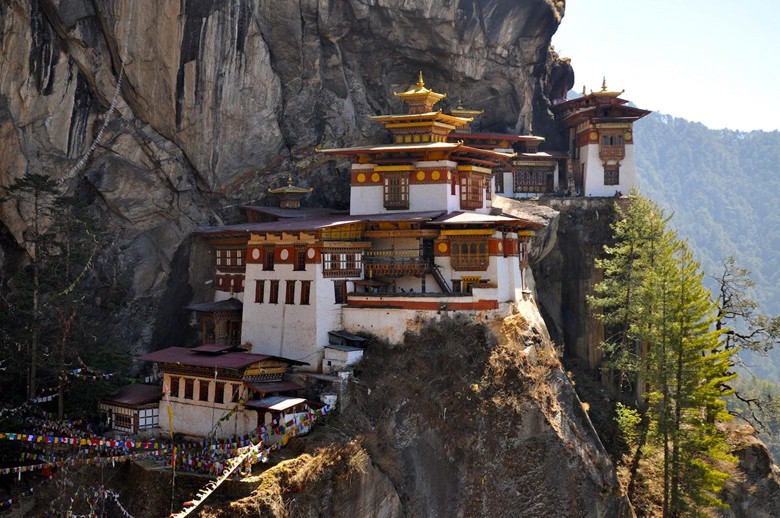 (reversehomesickness.com)
Sikkim is mostly inhabited by believers of the religion, Buddhism and thus contains endless monasteries. Drop a prayer at one of these monasteries and your wishes will come true.
16. MUST HAVE EXPERIENCES: CULTURAL EXPEDITION IN KOLKATA
(myventure.in)
Kolkata is known as the cultural capital of India because, not only is it the home of some of the most popular writers and artists but it holds an age old history that is often times linked to contemporary richness of the past.
17. VILLAGE HABITATION IN JABALPUR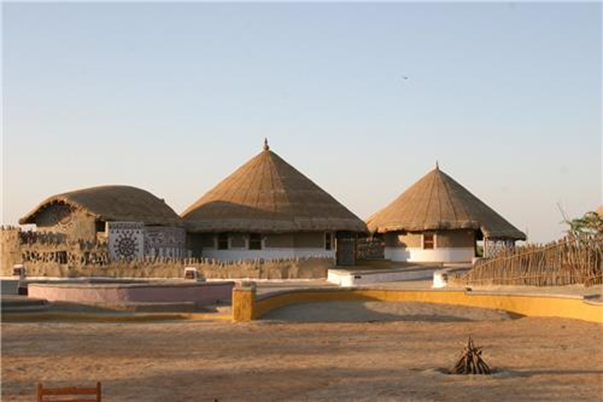 (indiaonline.in)
Step out of your comfort zone of your urban life for once. Try living the rural life for a change. The mysticism will surely captivate all your visual senses. Let it be struck off your things to do list.
18. SCUBA DIVING AT NICOBAR ISLANDS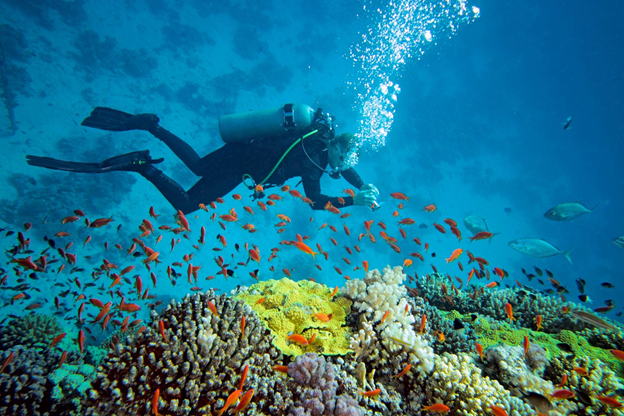 (tripgator.com)
Give your adrenaline rush a pump by indulging in exciting recreational activities. Go for a scuba diving tour at Nicobar Islands. You will surely be transported to an unimaginable paradise.
19. DISCOVER WILDLIFE AT UTTRAKHAND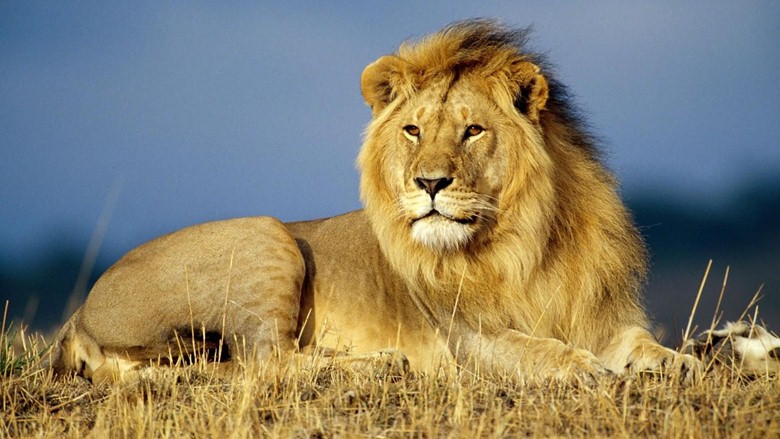 (blogspot.com)
Uttrakhand is filled with an endless number of national parks and sanctuaries. Why don't you discover wildlife at this beautiful place during your next vacation?
20. TEST YOUR FITNESS LEVEL AT KUDREMUKH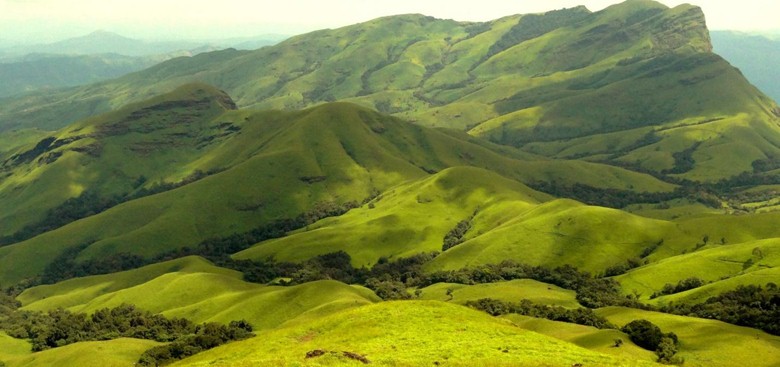 (wordpress.com)
Kudremukh is located in Karnataka and has the most physically strenuous hiking routes. Test your fitness level by going on a trek at these high mountains. Tick it off your places to visit list.
21. EXPERIENCE ANCIENT FOLKLORE AT BHANGARH FORT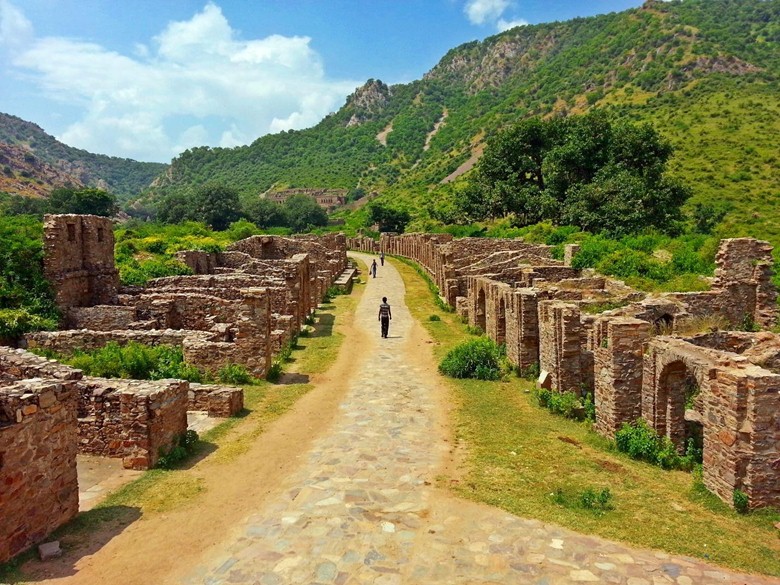 (mapsofindia.com)
If you truly want to experience the thrill of your life, why not visit one those popular haunted places? Do it while you're young for the older you might not be able to take it.
22. BIRD WATCHING IN KERALA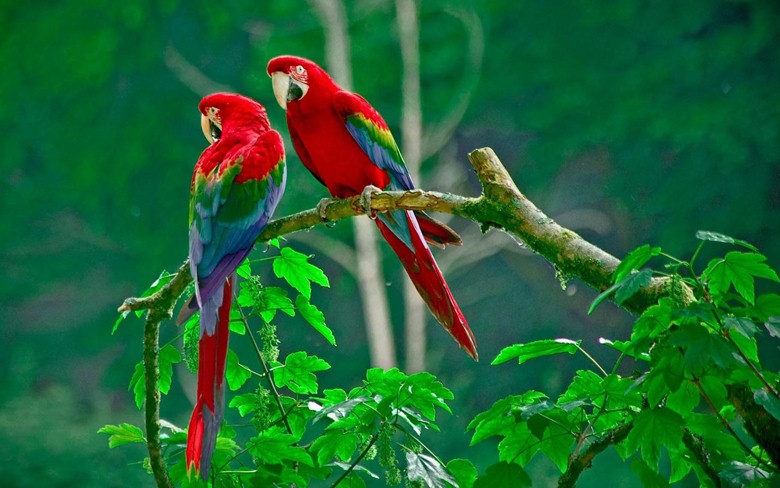 (onehdwallpaper.com)
Places like Munnar, Periyar and Thekkady consists of several national parks and sanctuaries that protect and preserve some of the most unique species of birds. Go bird watching at these places.
23. WATER RAFTING IN RISHIKESH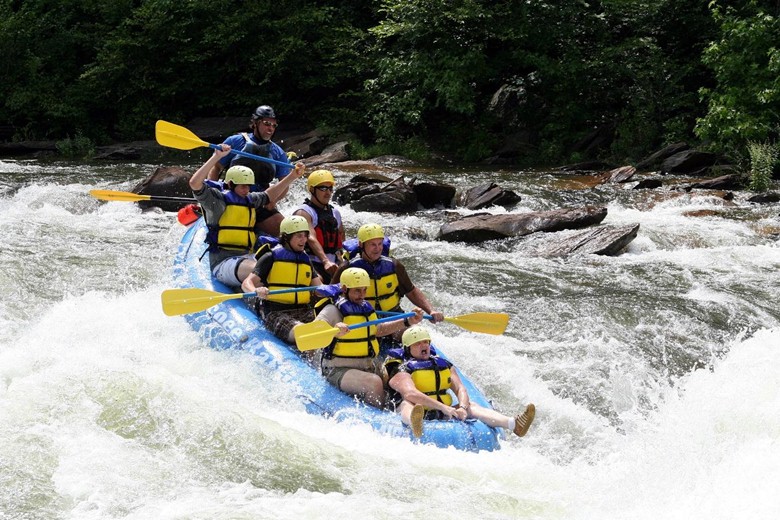 (cabinsbysundance.com)
Rishikesh is bursting with vitality and eagerness. It is time you explore the wild waters of Ganges by going rafting in Rishikesh. Experience the landscape like never before.
24. HOLY LESSONS AT VAISHNO DEVI TEMPLE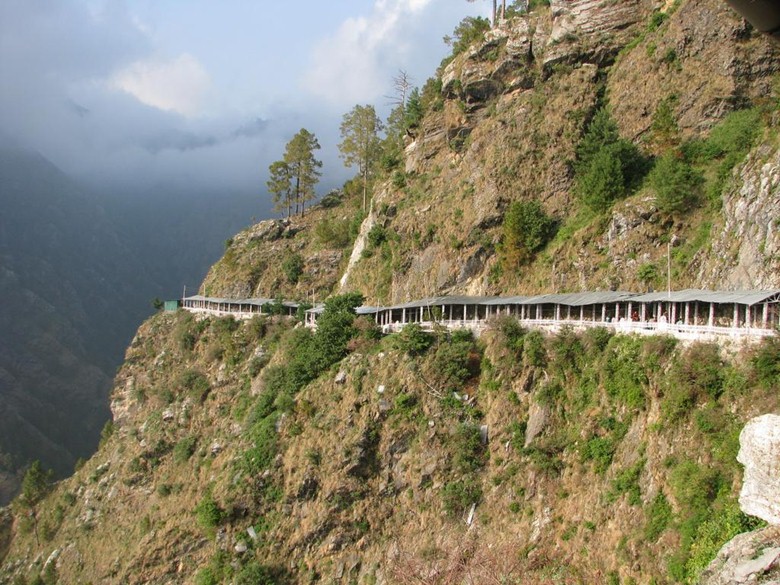 (mygola.com)
Vaishno Devi Temple is located in the Trikuta mountains of Jammu and Kashmir. Every year, hundreds of people flock to this holy shrine in hopes of receiving blessings.
25. WITNESS PATRIOTISM AT WAGAH BORDER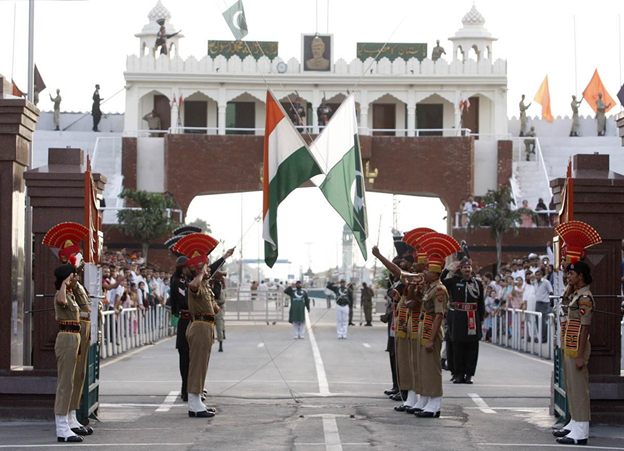 (vanilanews..com)
Wagah Border is situated on the border of Punjab and Pakistan. An extravagant ceremony wherein soldiers march to respect patriotism and nationality takes place every year.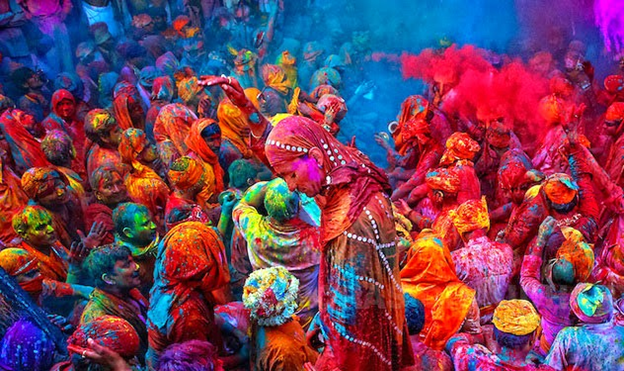 (happyholiwishes.co.in)
Vrindavan is where Lord Krishna spent his entire childhood in. Watch the true essence of this place come to life during the festival of holi. In fact, don't only watch but indulge too!
27. SURFING LESSONS AT ORISSA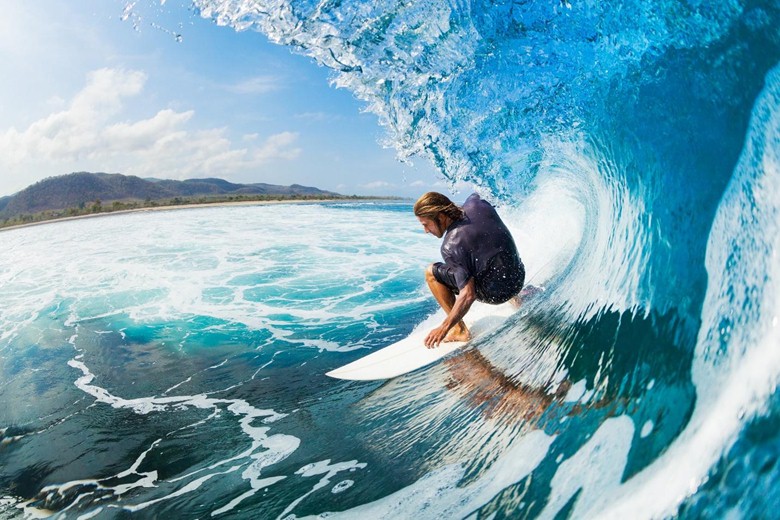 (mpora.com)
Always wanted to learn how to surf? Well, this is your chance. Learn how to surf on the wonderful waves of seas of Orissa. Let it be struck off your things to do list.
28. CAMPING IN HIMALAYAS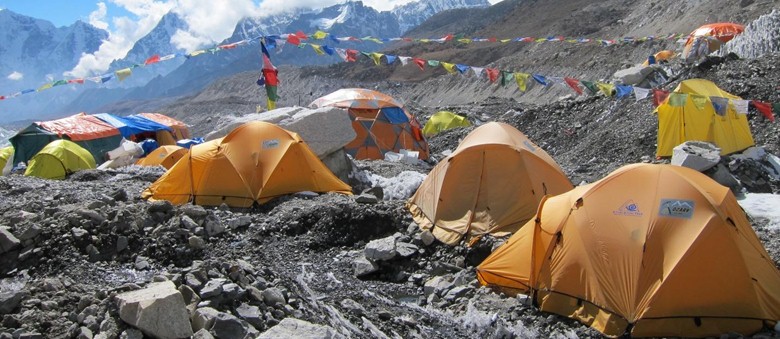 (himalayantexplorer.com)
There are several trekking and camping spots lying all around the Himalayan mountains. Live the nomad life and go camping in these delightful stretches of utter scenic beauties.
29. COFFEE PLANTATIONS OF COORG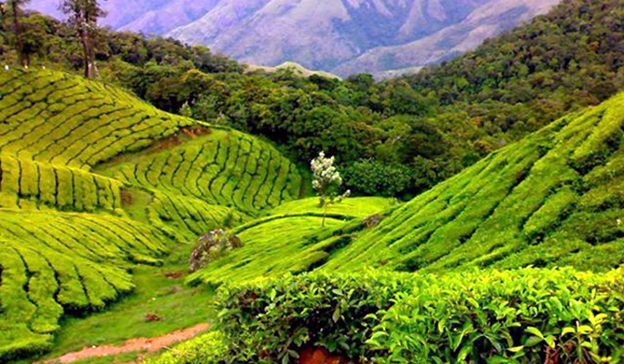 (nelive.in)
Coorg is recognized as the Scotland of India. This cool and vibrant hill station is perfect for a quick weekend getaway. Discover the beautiful coffee plantations at Coorg.
30.TOURIST PLACES IN INDIA: PALACES OF JAISALMER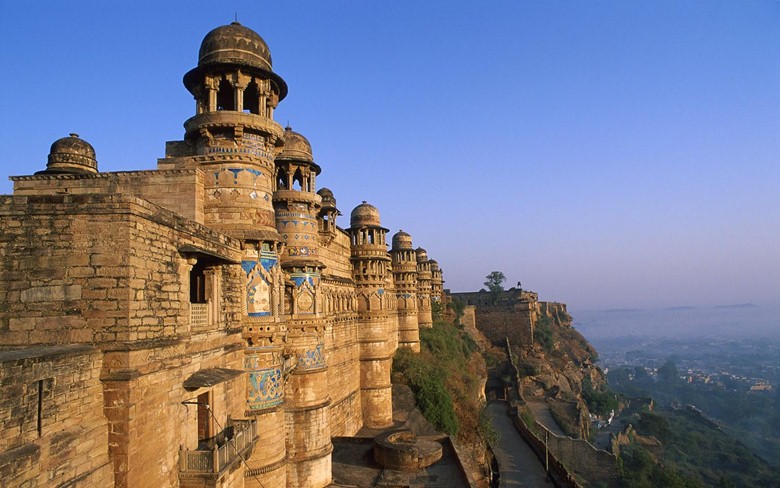 (digitalhdtours.com)
Jaisalmer is the place where you will find all the royal palaces in. Centuries ago, major dynasties ruled these places and these palaces have been existing since then. For an offbeat experience, live in one of these palaces for once.
31. TRAVEL BY LOCALS IN MUMBAI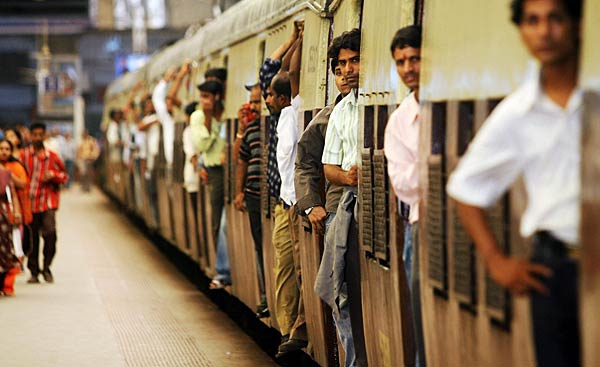 (insideiim.com)
The inhabitants of the Mumbai city are connected to the important places through the means of local trains. This is literally the lifeline of the city. Try traveling by Virar fast and you will know the thrill of using a public transport.
32. GO CYCLING AT HAMPI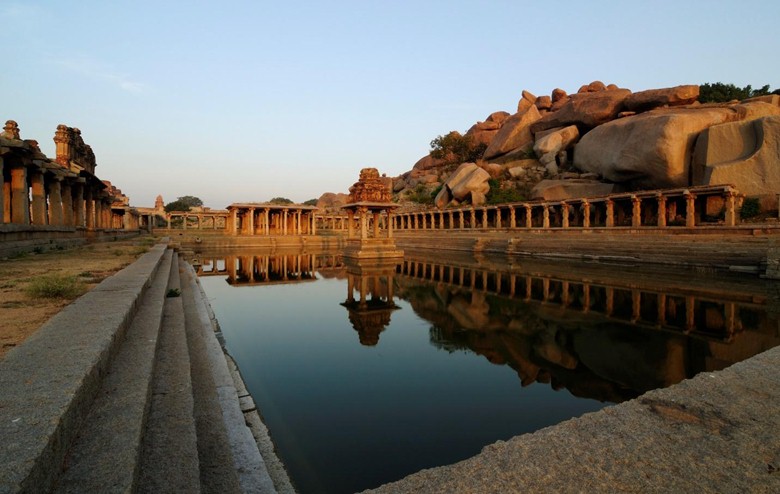 (Wikipedia.com)
Hampi consists of gigantic stones and greenery that will leave you in a state of awe. The different routes are quite empty and beautiful. Go cycling at Hampi for an experience of a lifetime.
33. BOAT RIDE AT SUNDERBANS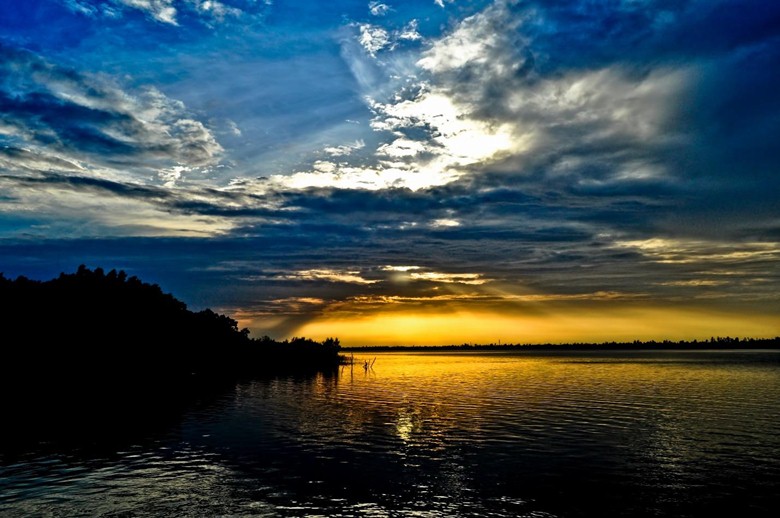 (wordpress.com)
Sunderbans – a small and natural region of West Bengal offers its visitors the most untamed kind of an experience. Filled with as old as three hundred years old temples and coves, you must go boating once at least.
34. CHANDI CHOWK FOR ITS CHAAT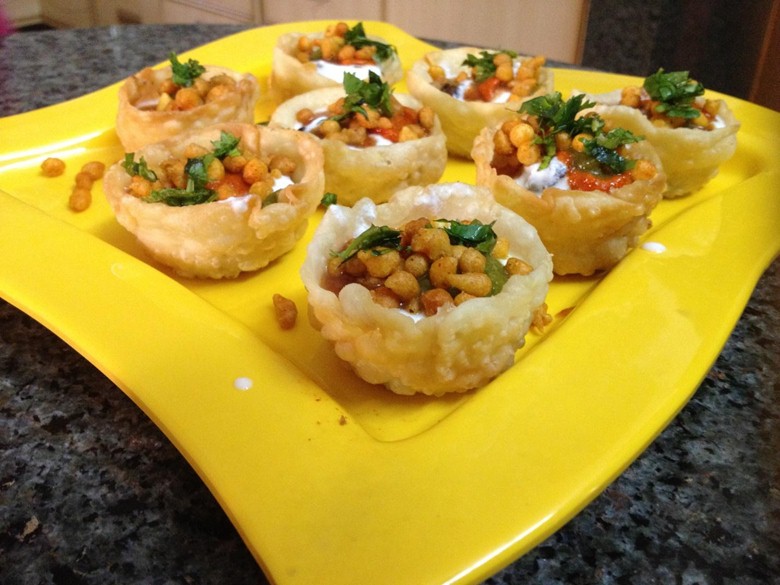 (recipehubs.com)
Nothing can beat the kind of street food that you get in Chandi Chowk, Delhi. Don't miss trying the spicy, mouth – watering chats and sweet, delicious jalebis of this place before you turn 30.
35. SKIING IN AULI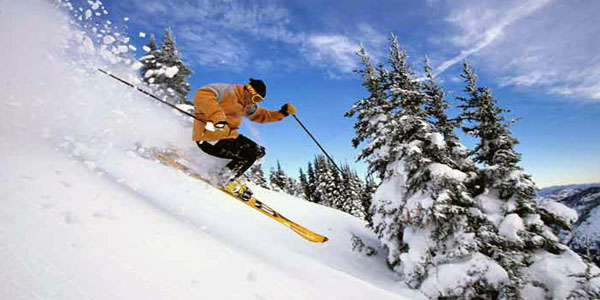 (newsnation.in)
Go on a skiing expedition to Auli. Enjoy the beauties of Himalayas in a different manner this time. Explore the place like never before. It is on top of offbeat places to visit in India.
36. PARAGLIDING IN SOLANG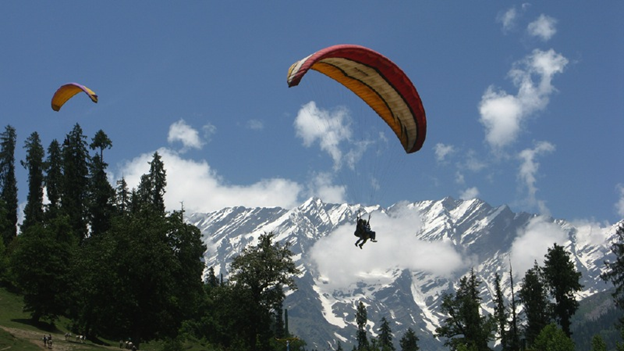 (hillpost.in)
One of the best places to travel in India – Solang offers you the kind of crazy adventure that you will not be able to experience anywhere else. From green lush mountains to snow – capped ranges, you will get it all at Solang.
37. LANGAR AT GOLDEN TEMPLE, AMRITSAR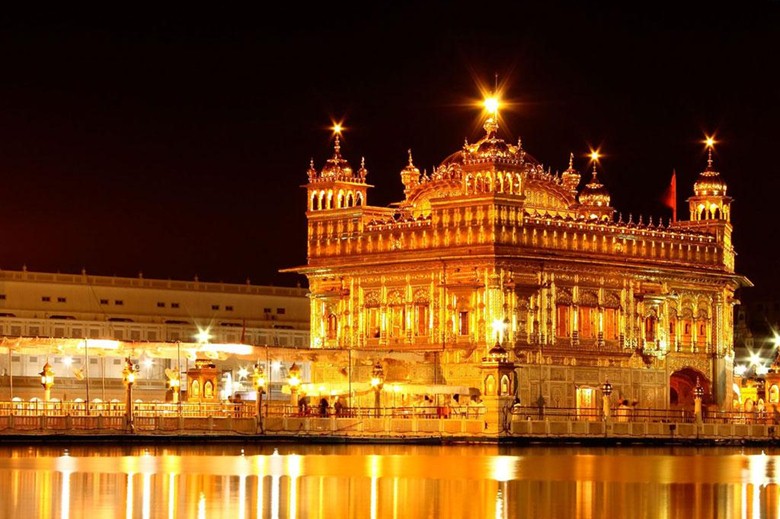 (santabanta.com)
Visit the Golden temple of Amritsar for its shimmering reflection upon brotherhood and religion. Take part in volunteering for a langar and pay homage to the One above.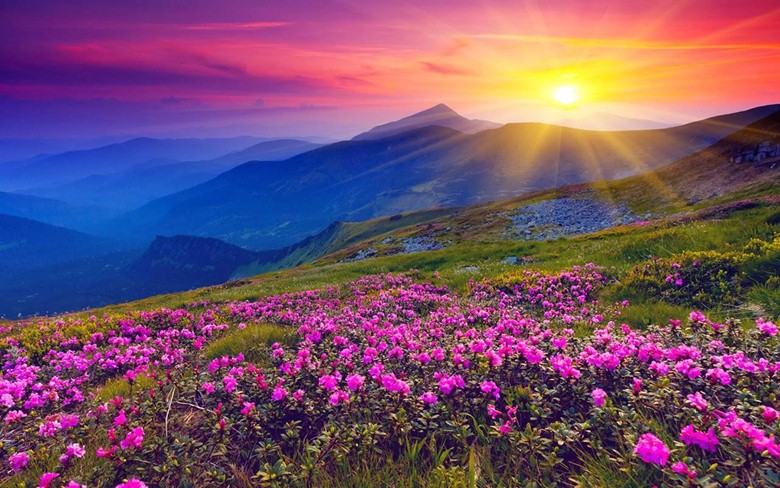 (mouthshut.com)
You have to add this to your best travel places in India list. It is literally heaven reflecting on earth. The charismatic experience will leave you in the state of awe. Check out the Valley of Flowers.
39. EXPLORE BANARAS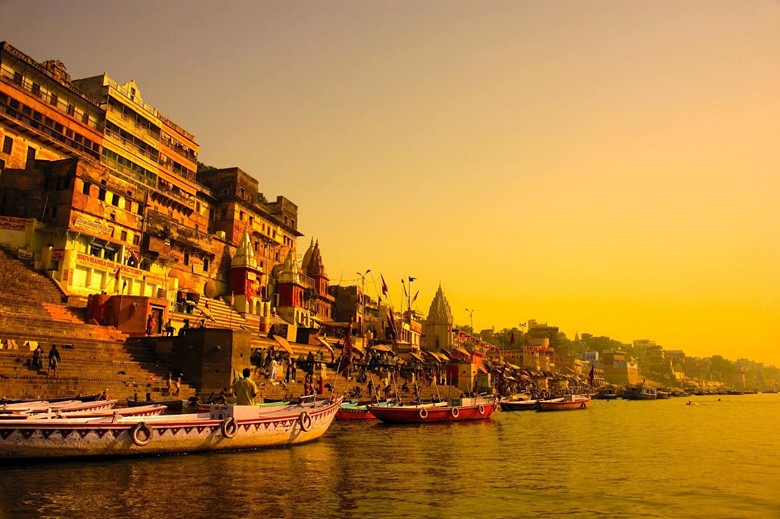 (Wikipedia.com)
Did you know that Banaras is the oldest city in the entire world? Yes, that's true. Now imagine the kind of spirituality that may be transcending in this place. Explore Banaras before you turn 30.
40. PLACES TO VISIT: 7TH WONDER – TAJ MAHAL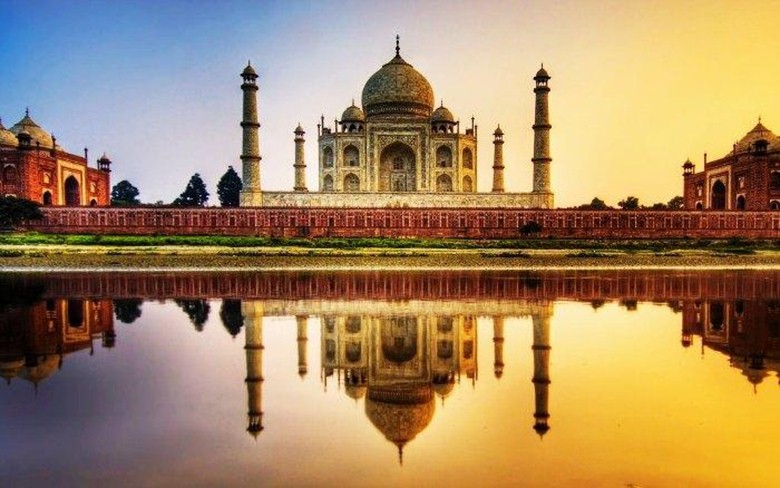 (blogspot.com)
Taj Mahal of Agra is the existing proof of an undying love by husband to his wife. It is also considered to be one of the wonders of the world. Be sure to visit Taj Mahal before you turn 30.
41. QAWALI AT DARGAH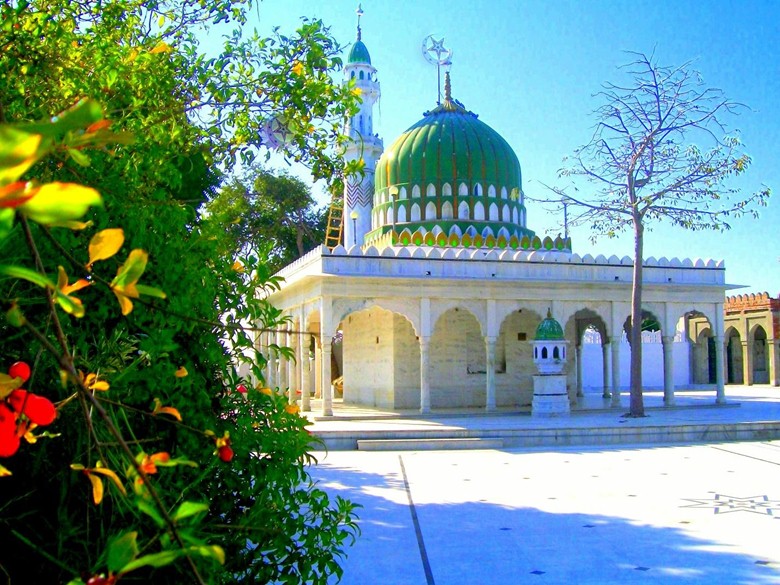 (Wikimedia.com)
This will be the perfect kind of spiritual weekend getaway for you. Do it while you're still young. Take a stop at Hazrat Nizamuddin's Dargah and feel mesmerized by the qawwali sessions that are conducted.
42. SOLO TRIP TO KASOL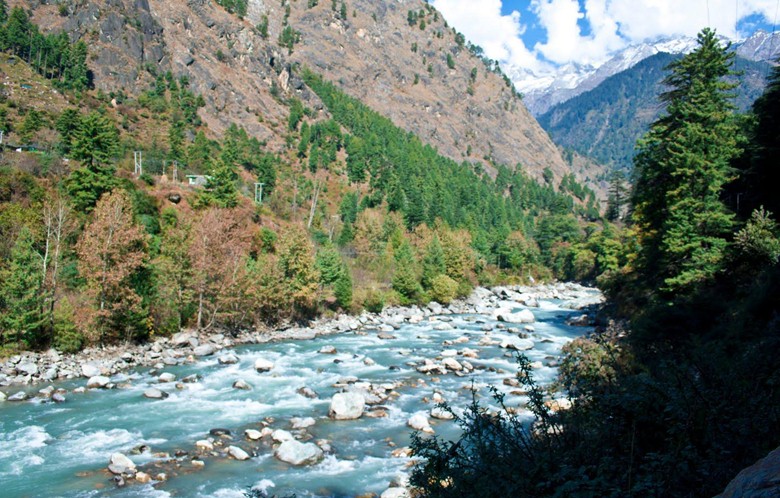 (blogspot.com)
Engage in soul searching at Kasol. An offbeat experience it is, Kasol will help you discover a new direction for yourself. Leave the city life for a change. Enjoy Kasol to the fullest. Strike this off your tourist place to visit in India list.
43. TOY TRAIN TO SHIMLA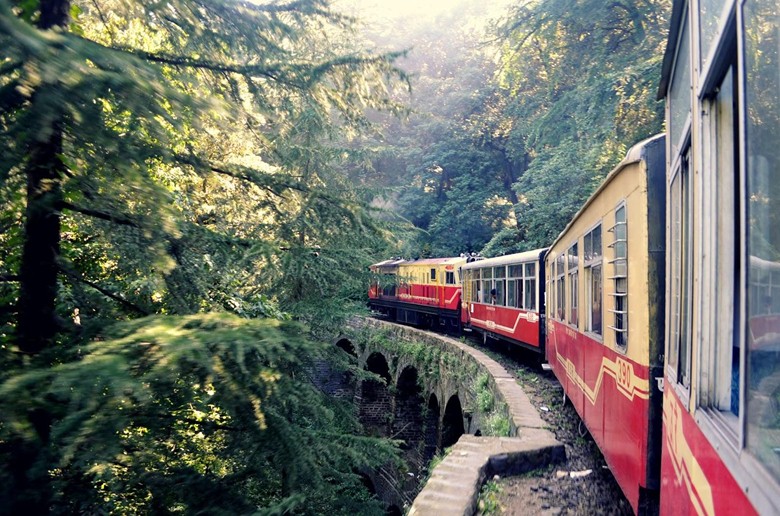 (atishayjain.info)
Revive your childhood memories, read a Ruskin Bond book while you're on your way to Shimla in a beautiful toy train. The pine forests and verdant valleys will take your breath away.
44. CRUISE IN ASSAM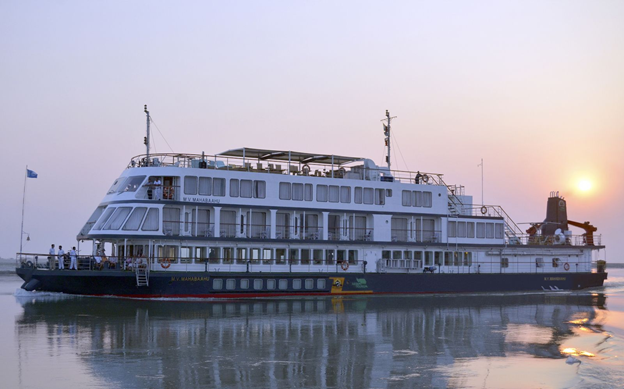 (mahabaahucruiseindia.com)
Fortunately, Assam Bengal Navigation still provides visitors an opportunity to cruise along the magnificent rivers of Ganges and Brahmaputra. The joy will last for a life time.
45. DISCOVER A FIGHTING SPIRIT IN KANYAKUMARI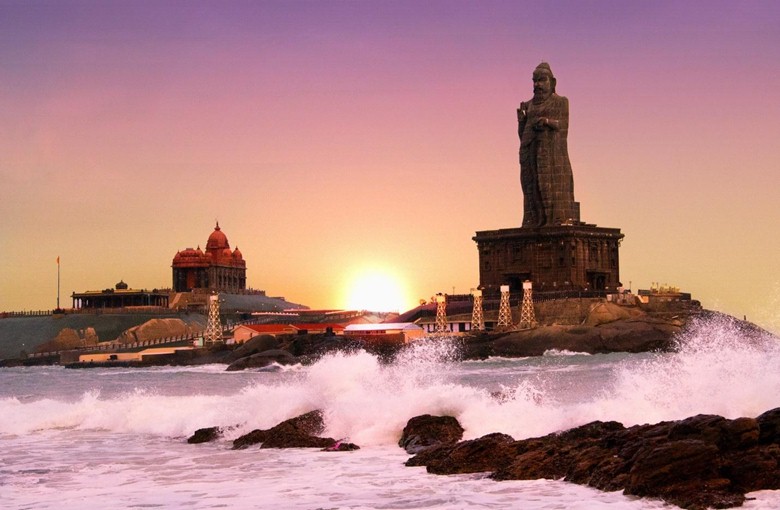 (travels.in)
We all have failed at some point of time. But failure is a part of our lives. Begin the remarkable journey of self – realization at Kanyakumari of Tamil Nadu this year. Store plentiful of positive energy to fight out the negatives.
46. SRINAGAR AND ITS MIRACLES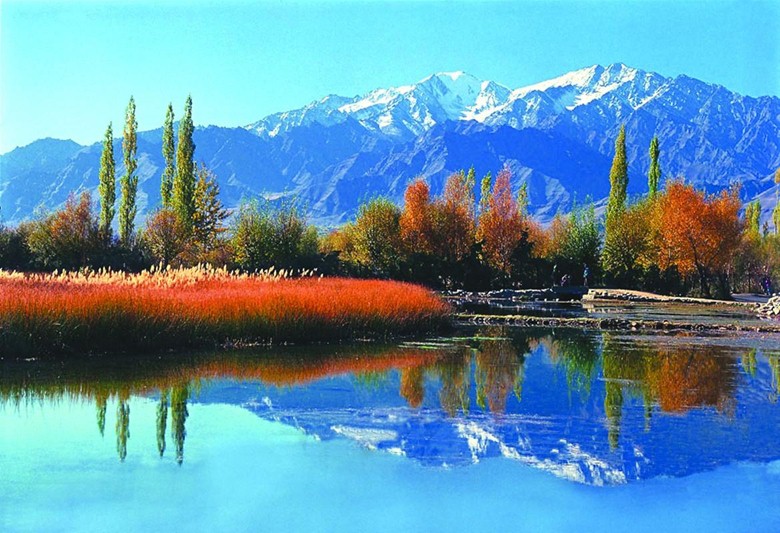 (eternaljourneys.com)
Srinagar is often times spotted in many Bollywood movies. It consists of that type of a transcending beauty which is quite hard to find anywhere else. Visit Srinagar this time around and come across true miracles.
47. WOOLLEN SEASON AT BINSAR, ALMORA
(holidayiq.com)
Binsar is located in the Kumaon region of Uttarakhand and consists of gorgeous valleys, villages and abundant amount of natural beauty. Enjoy the view at this offbeat place in India.
48. BEST TRAVEL PLACES IN INDIA: HOGENAKKAL FALLS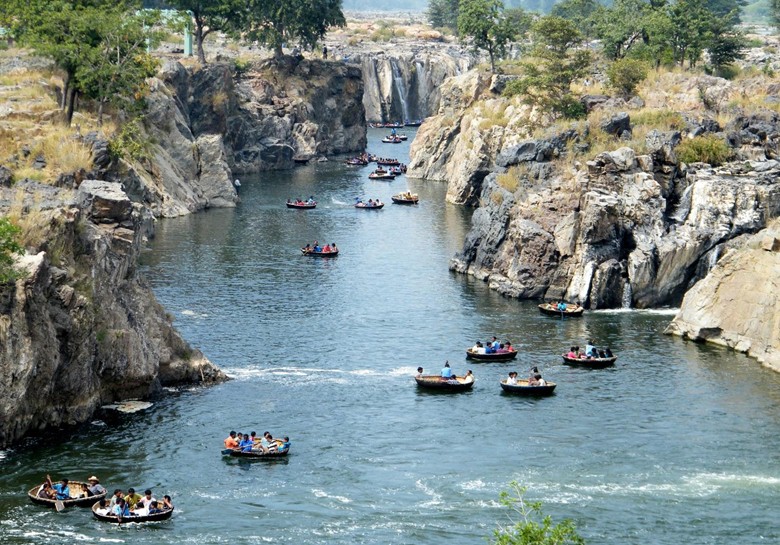 (blogspot.com)
Hogenakkal Falls is located in the Dharmapuri district of Tamil Nadu. It is surrounded with loft landscapes and beautiful plantations. Visit once to discover why we call this the best travel place in India.
49. OFFBEAT PLACES TO VISIT IN INDIA: SPITI OF HIMACHAL PRADESH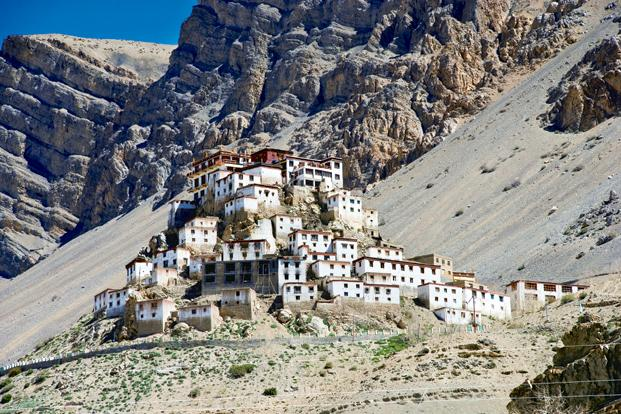 (livemint.com)
Spiti is the house to one of the biggest centers of Buddhish learning – the Key Gompa Monastery. It is over 1000 years old. The scenic beauty of this place will surely leave you breathless.
50. LONAR LAKE OF MAHARASHTRA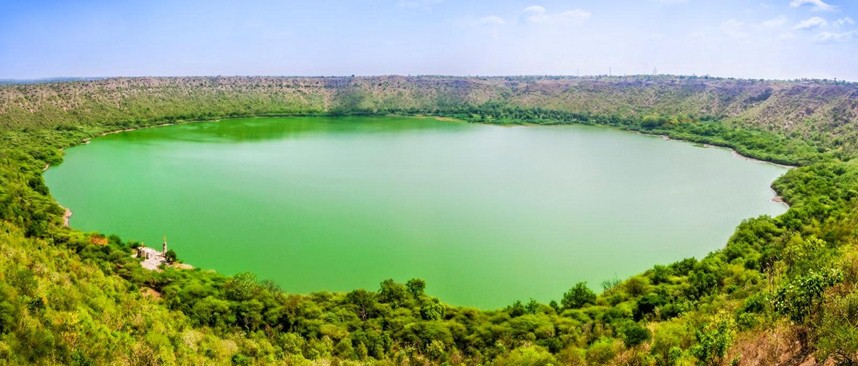 (google.com)
This is perhaps one of the offbeat places to visit in India; however, make sure you tick it off your list nevertheless. This place is an absolute treat for bird lovers.
Life is short. Make the most of it by traveling to as many places as you can.