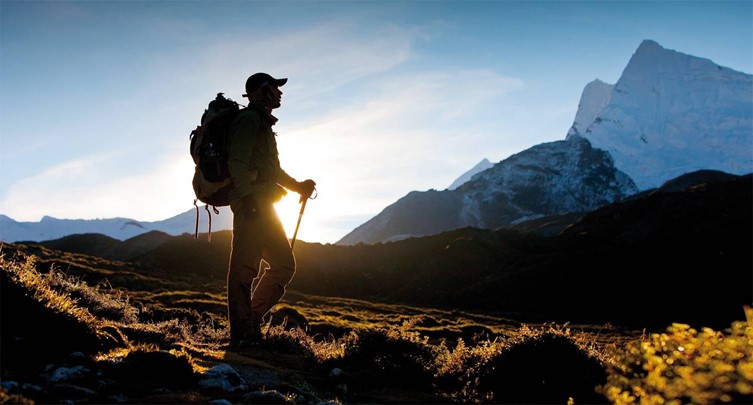 Trekking is always a succulent experience to those who love adventure and can sometimes turn into a nightmare for people who are used to sedentary city life if they are not prepared. Although trekking might seem like it needs a lot of physical efforts, trekking is the best way to relieve stress. Trekking involves a lot of interaction with the natural environment and it helps us to look at life from a different perspective creating a sense of oneness with the nature around us.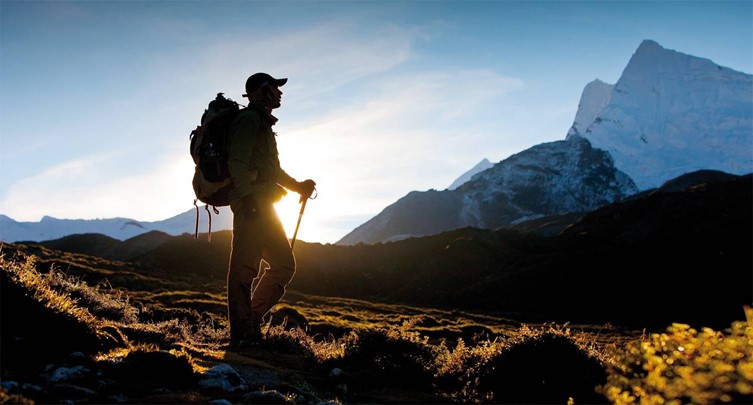 Source: diariocorreo.pe

---------------------------------------------------------
Best Deals for the Month
I had a personal experience of trekking to Edakkal Caves, Wayanad. It is a 4km walk from Ambalavayal to Edakkal and 1km to reach up to the caves,
I must say it was indeed a wonderful experience and everyone has to try trekking at least once in their lifetime. Based on my experience, I would like to jot down a few necessary things to remember and to arrange before going on trekking.


Source: flickr.com/photos/kra3/5501907437

THINGS TO REMEMBER FOR GOING ON TREKKING

Be Prepared Mentally and Physically:

The trekker should be prepared mentally in being able to get the necessary things ready for the trekking and also to adapt to the sudden changes in trekking if in case there are any. The trekker should be prepared and should have a mindset of reaching the destination and should not have the mindset of getting back in between. The trekker should ensure that he/she is in good and healthy condition before trekking. A person who has a severe cold or had injured their leg might not be able to enjoy the trekking as much as it can be enjoyed and they can wait till their health is fine to go on a trek.
THINGS TO ARRANGE

The Map:

A map is a must for trekkers to know the destination and to also know their way back. In case of a group trekking, the guide should ensure that he/she knows the appropriate route back and forth.

A comfy costume:

As cliché, it may sound we feel based on what we wear and when it comes to trekking we trek according to what we wear. A costume that is loose or rolls on the floor like a veil is definitely not a go-to when it comes to trekking. It is preferable to wear fit clothes like a t-shirt and track, jumpsuit or clothes specifically made for trekking. It is to be noted that clothes like shorts or that which reveals skin has to be avoided because trekking areas are prone to leaches and other insects. Also if the trekking involves a lot of highs and lows in the surface, it is preferable to wear clothes made of thick and comfortable material so that it doesn't tear in case the trekker falls.

Shoes
:
A perfectly fitting and non-slippery shoe is a must for trekking.
As most of the trekking places involve a lot of rocks and slippery surfaces, a good shoe will help to keep the balance.
A backpack:

Women carry a bag wherever they go. When it comes to trekking it is essential that everyone carries a backpack which can be hung back. A good backpack can make the trekker feel secure and safe because of the stuff he/she carries inside them. A backpack can help you avoid carrying things in hand and thereby helping the trekker to feel free, maintain balance if he/she trips and falls and to have a feeling of environmental mastery. The stuff which will need a place in the backpack is as follows:
Food and refreshments:

Basic refreshments like water and glucose is a must because trekking for long distances might make the trekker feel dehydrated and there need to be enough supplements to depend upon when the stamina and energy level goes low.
Although a heavy meal is to be avoided at least 3 hours before starting to trek, it is completely fine to carry some basic snacks and small bites to munch in between trekking or during rest pauses.

Medical Kit:

A medical kit containing basic first aid items and basic medicines are necessary. Someone who has asthma or wheezing has to carry their inhaler. Someone who has issues related to blood pressure must make sure their BP is under control and definitely has to carry their medicines along to have a safe trekking experience.

Toiletries:

Basic toiletry items like tissue papers, covers, toilet papers, napkins, hand sanitizers, a small towel, moisturizers, sunscreen lotions,
leech repellent oil/cream can make the trekking experience more comfortable.

Lighter, torch, blade, rope, tent sheet:

Lighter can be used when leeches or insects get stuck on the skin. Although it is advisable to use insect repellent creams, it is also necessary to carry a lighter to be on the safer side. A torch can be of great help in dark places like caves and also when the sunsets. A blade and a rope can come in handy while the trekker wants to set up a tent for resting, in case if it's long trekking.

Carry Camera and avoid phones:

It is almost unnecessary to carry electronic gadgets especially phone while trekking because most of the trekking places won't have a proper signal. But a phone can be carried for an entire group of trekkers in case of an emergency.
Nature lovers who would like to capture moments and photographers can carry a camera.

Side Accessories:

Carrying side accessories like sunglasses, a walking stick, a hat or cap can make the trekker feel more comfortable while trekking.