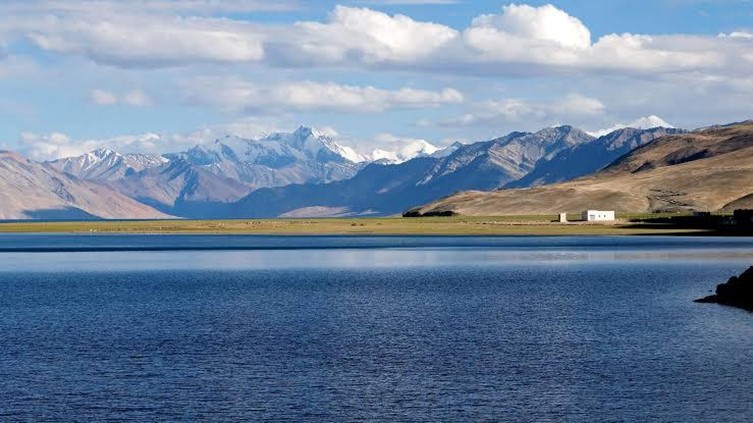 The most awaited month of the year apart from all the festive, is the month of love. The month, which is dedicated to your loved ones, the time you try to make the most memorable moments together. Yes, you are right! I am talking about February. You might have even made plans to vacation at exotic places but did it even, for a nanosecond, crossed your mind to move to Leh Ladakh.

Okay, I know you would be amazed to hear this but isn't Leh a perfect place to enjoy your February trip. This is the time wherein most of the locals would migrate to other part of the country and would turn back once winters are passed. Lately, this spot has turned into "most desired destinations". It was only a place for adventurous and thrill seeking people but it has now become a perfect place for honeymooning.

A Guide to planning Ladakh Trip in February
---------------------------------------------------------
Best Deals for the Month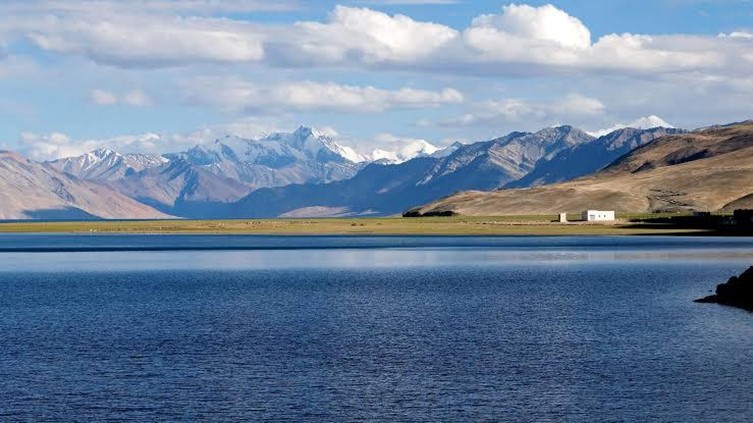 Credits-
vinayakoverseas.com

Why Visit Ladakh in February?

So the first question arises is why Leh Ladakh in February, why not any other hill stations? It's a sight worth seeing. We can just imagine about the beautiful city which is covered with snow. Yes, definitely, commuting there, dropping temperatures and unpredictable roads are some of the concerns but it won't be a problem for anyone who loves to travel and crave for adventures. There are various other hill stations but the views are incomparable. It gives you a sense of pride when you would tell someone about your experience visiting Ladakh in February which is a peak time for one to visit it then.

Can we visit Ladakh in February?

So they ask me whether they can visit Ladakh in the month of February. The answer would be a big no because it is risky to use roads as they would be covered with snow and the easier way is to travel by Air. Once you reach Leh, then you can use the internal roads within Ladakh and places like Nubra Valley and Pangong Tso are the famous sightseeing places and has become a domestic name.

Manali Leh Highway in February

Whether you can try using Manali Leh highway during February is not even a question because Rohtang pass remains closed due to snow and opens around April, so starting from Manali, the farthest you will go is Gulaba check post. Other passes en route like Baralacha La too remain closed.

Srinagar Leh Highway in February

Like Manali, even Srinagar and Sonamarg remains inaccessible when it comes to travelling by road. The only way could be as far as would Kangan or after that.Zoji la, the treacherous stretch remain covered with snow and would be open only during mid-April. But when it comes to Leh side, the roads are open till Kargil.

Keeping in mind, the available information and the level of riskiness, journey would be easy when travelled through flight.

Hotels in Leh city in winter

So once you have reached the Leh city, the next step would be finding an ideal hotel for your stay. You have options in your hand, either you can book one in advance or else would land first and choose as per your choice and settle for the deals. But when it comes to Ladakh, finding a hotel in the month of February would be bit difficult as they remain shut as this period is definitely not a period of tourist attraction. Booking a hotel before in hand would help you of not getting sacked up at the last moment.

Hotels at Ladakh

As I have discussed earlier, finding a hotel at Leh in February is easier than finding them in Ladakh in places like Nubra, Pangong, Moriri, Changthang etc. As earlier mentioned you can book the hotels before executing the trip but the chances are less as this is not the peak time of tourists and due to poor connectivity, you may end up sacking yourself up ,there. Another way is to get down at Leh city and catch a taxi and request the driver to arrange hotel and other necessities as per the itineraries. The best option if you ask me would be staying at Leh and making a one day trip to the areas and come back to Leh in the evening. It would be convenient for you.

Leh in February

People have a common belief that Leh remains deserted in February, but it is not true. Government offices, army areas, grocery shops, few hotels and restaurants remain open throughout the year. Tso Kar in Leh is one of the finest places to stay as they provide free Wi-Fi and has central heating.

Ladakh weather in February

The weather at Ladakh in the month of February is very harsh, the dropping temperature would turn out of your expectations. The weather over there is wet and foggy as there is absence of sunrays. Sometimes, it would go missing for several days and you might have to deal with severe frostbite if not cared properly. But if there is ample of sunrays, you would even get sunburns. So we can say that the weather at Ladakh is extreme in both conditions.

Temperature in Ladakh in February

Before confirming the trip, register the fact that the temperature would be around 1 degree Celsius at night would be around -10 degree Celsius. It gets worse when the temperatures drops around -20 degree Celsius at nights.

No running water

It is one of the concerns of the people, who wants to know about the availability of water.

The water freezes, even in the pipes. But they provide hot water in buckets in limited quantity so it has to be used conservatively.

There may be times where you have to compromise with your baths but if you are a person who cannot cut on your habits, then travelling to Ladakh during February should not be on your list.

Dry pits

Frozen water even means shortage of water in washrooms. So dry pits are a common business over there. If you are not a person who would fit in such situation, then one must not try.

No electricity

At times, due to poor weather conditions, electricity supply would be interrupted. It takes days to restore the energy, so if you are planning a trip during February, taking a power bank can be considered at such times. If you own a DSLR then having a spare battery would help you at the hour of need.

Places to visit

As I keep repeating the fact of Ladakh, being not deserted. But at times due to poor weather conditions, it might affect the tourists' spots. Since the road to Kargil is open, you can easily commute to places Gurudwara Patthar Sahib, Magnetic Hill, Sham Valley, Maitreya Buddha etc.

Nubra valley in February

The only time when you cannot enjoy your trip is when there is too much of snow blocking Khardung La, most often in February as it's the peak time of the year, but the army as soon as possible would clear the road and help restoring the connectivity.

The road to Siachen runs through Nubra valley and is important for the army.  So the valley actually remains connected to Leh town for all 12 months. There are only few hotels over this place. Habib Guest House in Hunder is one of the must go place if you want to spent a night at Nubra valley.

Pangong Tso in February

Like Nubra valley, even this place would be trickier when it comes to snowfall and connectivity. During February, you would be witnessing a white Pangong rather blue. There is no camping sites available at this spot, you will have to find a place to stay at Spangmik village or Tangste which is about 30 kilometres before the lake. There is an accommodation facility available by the name of Changla Yakmik Guest House and if you decide to go further towards Changthang Valley then Padma Guest House in Hanle is the only accommodation available.


Tso Moriri in February

When compared to other attractions, this remains quiet dicey when we are discussing weather in February as army would not clear up the snow quiet often as compared to other places that I have discussed earlier. At times, you would not be able to visit this place during February. Your driver would be the best person to guide you with the sightseeing during these time. The best places for accommodations include Goose Homestay or Lakeview Guest House. Apart from this, the Hot Spring Resort at Chumathang which is on the way is also a great choice of stay. It is built just above the hot springs which kind of works as a natural heater.

Rent a private taxi.

At this time of February, you find least public transports and private taxis and shared taxis. For such situation, there are even private agencies who provide motorcycles throughout the year. The decision is yours of hiring one or not as the roads are quiet slippery and prove your decision a wrong one.

Keep expectations low.

Food is a basic necessity and you would find it everywhere but there would be limited menu as the winters are long and finding fresh vegetables is next to impossible. The hotels stock up vegetables which they use later. Neha Sweets in the main city of Leh is quiet famous At places like Nubra, Pangong or Hanle, you will be staying at either simple guest houses or as paying guest. Never expect 5 star hotels over these places that to in February.

Snow in ladakh

Another misconception is about the snow, it is not necessary that Leh is fully whiteout during winters. In lower altitudes like Leh or Nubra Valley, there would be no snow at times. On the contrary, snow would be amply available at higher altitudes.

Medical assistance

Any person already having a medical history should always think twice before executing the trips as sometimes, due to the bad weather conditions that might turn severe. Although there are hospitals available during February, throughout the year, in Leh city. Even you can approach Indian Army for medical emergency. Hospitals are only limited to Leh and Kargil. There is no medical assistance available at Nubra, Pangong or Tso Moriri.

Shopping in Ladakh

There is limited option when comes to shopping in Ladakh during February. Although you can buy some winter clothes and gears like shawls, mufflers, caps etc.

Camping

When it comes to camping, it proves risky as it might affect your health conditions and would ruin your trip. If ever you still want to go for camping, prepare yourself with the best camping equipment and clothes that keep you warm even in the 0 degrees.

Ladakh Festival

Monastic festivals and winter games are organized during winters in Ladakh. There is a detailed information on the same at Festivals of Ladakh : A Colourful Celebration of Life and Ladakh Festival Dates.

Keep Buffer Days

Irrespective of any trips, one should always be ready for buffer days. This becomes more relevant because at times, due to snowfall at places like Nubra Valley, your trip might get extended. Sometimes, due to poor weather conditions, flights get cancelled. For such situations, one must always be prepared with all the necessities.

Keep your Itinerary simple.

Keep your itinerary simple, when I say this, I mean that you should be well prepared about the conditions and should keep buffer days. Leh city is the best place to stay at. One day trip to places would be recommended.

What Clothes to pack?

First of all you are visiting Ladakh and the next thing is you are visiting it in peak month of February, you should take care of yourself by keeping thermals and woollen clothes and the ones which help you to remain warm throughout your journey. Make sure you carry jacket or hood which covers your face, neck and ears. Good waterproof gloves, shoes, woollen socks, cold cream, moisturizer, lip balm, sunglasses are the other important things.

Trekking in Ladakh

Chadar trek is probably the best and most desired one. It can vary from 7days to 14days depending on your schedule. You agent would find an ideal trek arrangement for you.

Visit Ladakh in February-Why?

Snow is the foremost reason for anyone who wish to visit Ladakh. In the recent times when tourism has boosted up gives you ample opportunity to rediscover your adventurous side. So when tomorrow someone asks about your memorable moments at this place, you can really share your experience at Ladakh at the most unconventional time i.e. February.

Visit Ladakh in February-Why Not?

As I have mentioned before the medical history could be a reason for not executing a trip to Ladakh at this time. People who could not resonate adventures with themselves, then this trip would be a bad choice. Even keep in mind about the points like dry pits, electricity and no water problems and people who cannot deal at this situations; even they should back off from this trip.

 Hence, from the above information, it becomes easy for anyone to decide whether to make or not make this happen. Happy holidaying!