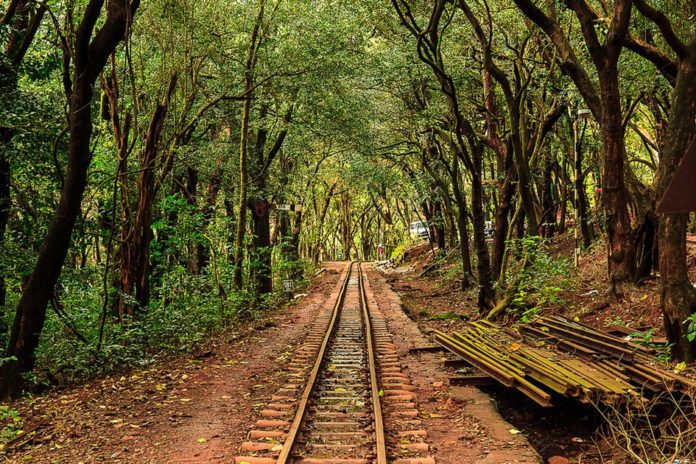 Monsoon brings new life to the nature and Living Beings. In Maharashtra there are enormous hillside hamlets and weekend getaway destinations. People love trekking, hiking, bike riding and many more things in monsoon. So before you get trapped into water logging and traffic jams, pack your bags and explore the beauty of Maharashtra. To escape you from hustle bustle life of city here are the top 10 adventure places to visit during monsoon in Maharashtra.

Adventures Places to Visit during Monsoon in Maharashtra

1. Home of Flamingos during Monsoon! Malshej Ghat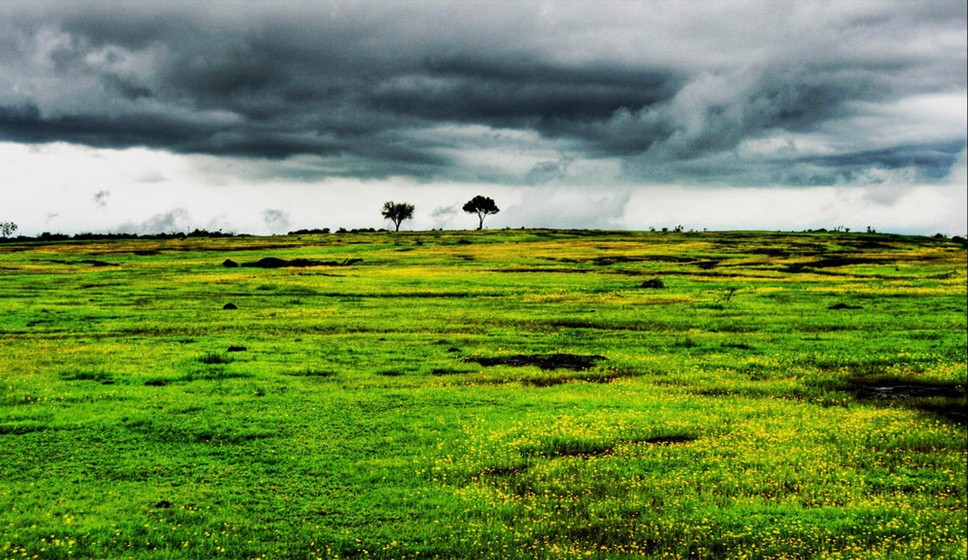 Source – Flickr.com/Aditya Patawari
---------------------------------------------------------
Best Deals for the Month
This hill station is in the Sahyadri ranges. During monsoon this place is overwhelmed in green hills and untold waterfalls. You will love to drive here as the scenic while driving will tempt you with its splendid valleys and docile lakes. You will most beautiful flora and fauna on these mountains. During the monsoon this hill station also become home of hundred of flamingos, which fly came from Europe. This is an excellent place to visit during monsoon in Maharashtra. This is nice and beautiful place as a weekend destination.

 List of Adventure Activities:

Trekking at Harishchandragad Fort

Hiking at Ajoba Hill Fort

Bird Watching at Pimpalgaon Joga Dam

Relax and rejuvenate at resorts.

Drive through exotic mountains

Rock Climbing

Enjoy the Waterfalls

2. Khandala and Lonavala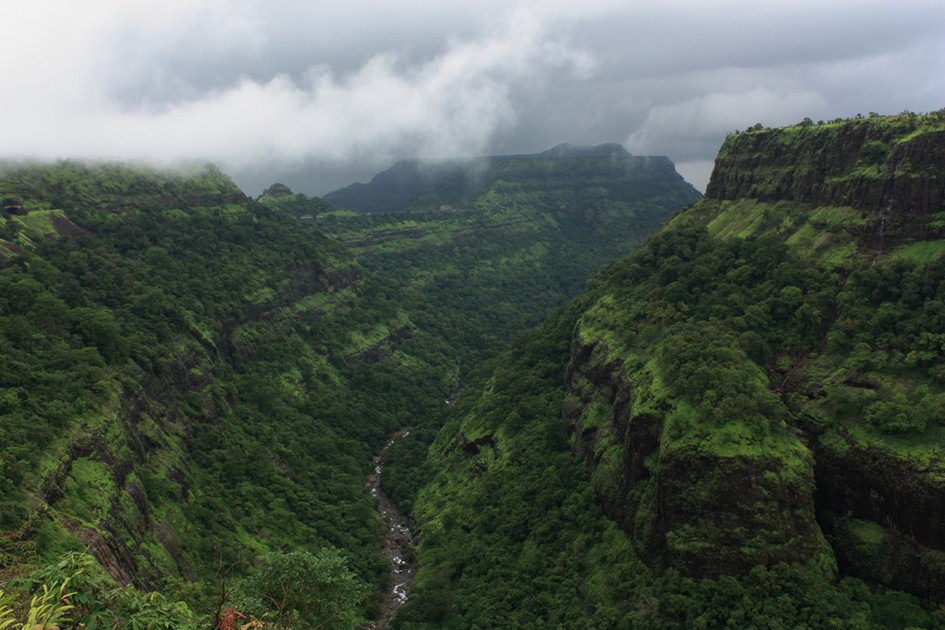 Source – flickr.com/ruben Alexander
Khandala and Lonavala are twin hill station situated near to Deccan Plateau. It is a combined package of water and land. This place is delimited by luxuriant greenery and miniature poodles and garrulous streams. All these things make this place one of the most happening and adventurous weekend destination. You can also enjoy the enormous beauty of waterfall near Bhushi Dam, take a natural bath or enjoy picnic with friends and family. You must try the local food at the shacks. Wax museum is another attraction here, which is crafted on the stripe of Madame Tussaud's.

List of Adventure Activities:

Enjoy games at Della Adventure

For great scenery visit Pavana Lake

Get romantic at Lion Point

Celebs wax Museum

Camping at Karla Caves

Hiking at Bhaja Caves

Camping at Rajmachi Fort

Divine Narayani Dham Temple

Ekvira Devi Temple

Visit Korigad Fort

Camping near Bhushi Dam

Thrilling Tiger's Leap

Kune Waterfalls

Check your shooting skills at Shooting Point

Nagphani (Duke's Nose)

Tungarli Lake

Reversing Station

Take Balloon Ride

And many adventure activities and places to visit.

3. Durshet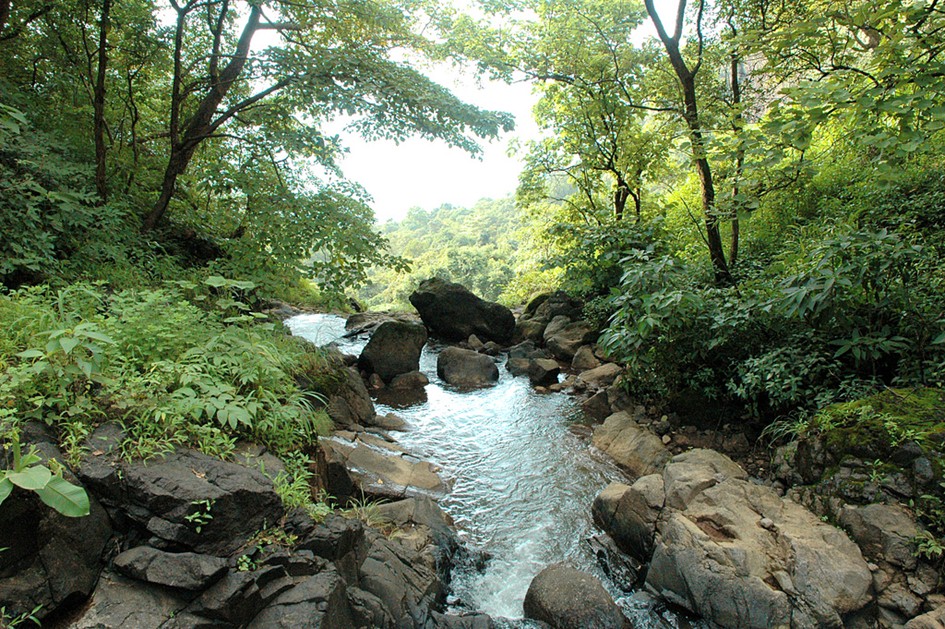 Source – flickr.com/jdnaturetrails
This adventurous place is surrounded by dense forest in the lap of Sahyadri ranges. Here Amba River flows through the wood, which make this place more romantic and adventurous. Pleasant atmosphere and scenery makes this place perfect weekend destination. You will find several waterfalls in the monsoon where you can enjoy enormous activities. You will find lots of flora and fauna with several birds chirping and butterflies dancing from flowers to flowers.

Adventure Activities to do:

Rappelling

Zipling

Burma Bridge

Tarzan Swing

Laddering

Wall Climbing

Kayaking

Night Walk in the Forest

Amazing Experiences

 
[woof_products per_page=4 columns=4 is_ajax=0 taxonomies=product_cat:52 ]
4. Lohagad Fort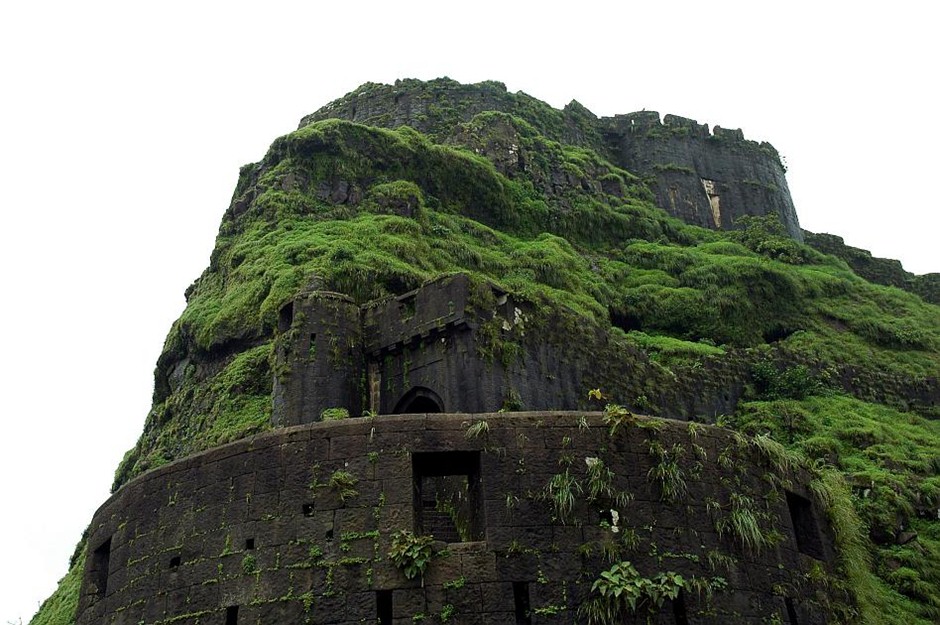 Source – flickr.com/vivek Joshi
Lohagad fort is one of the hill forts of Chatrapati Shivaji Maharaj. This place is perfect combination of history and adventure. You can explore this fort and can enjoy several adventurous sports as well. The Wind Spot, which is the main access of the fort, will sweep off your feet. This place is paradise for trekking lovers. It is a perfect weekend getaway for adventurous tourists. This fort offers a grand view from the top. You can look Tikona and Tung Hills, Duke's Nose and the Pavana Dam. In monsoon you can see different shades of green covering this fort, which makes this place more stunning.

Adventure Activities to do:

Horse Riding

Paragliding

Trek at Bhimashankar

Do yoga at Kaivalyadhama

Camping

Swimming

Photography

5. Mulshi Dam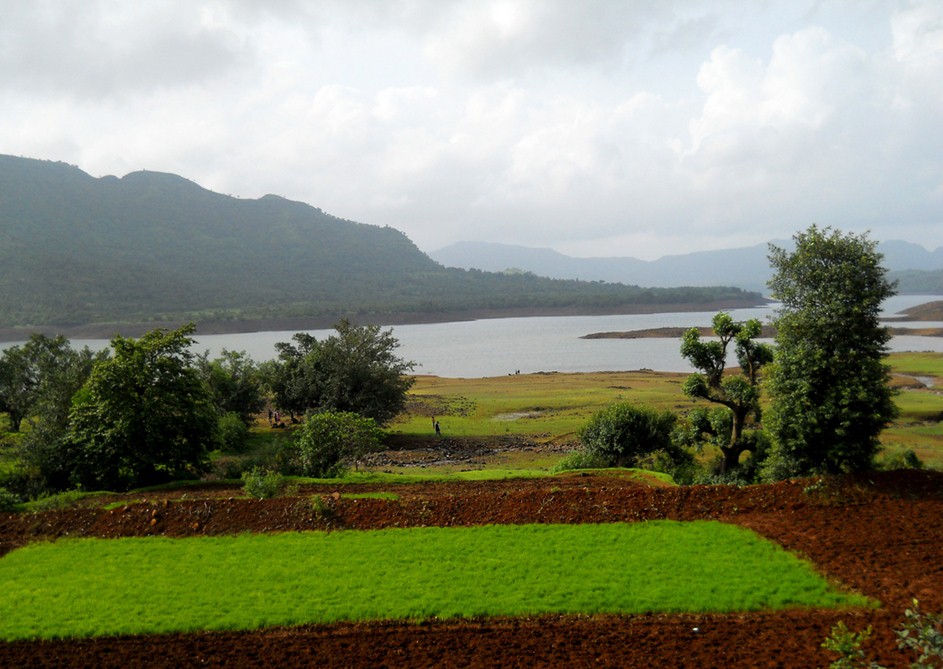 Source – Flickr.com/Balaji D
Mulshi Dam is built on the Mula River. This weekend getaway is 3 hours drive away from Mumbai. This dam is a major source of electricity in Maharashtra. In monsoon this dam works in full swing and there is dense fog in the region, which will give you a feeling of walking on clouds. You will love to drive here. The view and the atmosphere will hypnotize you with its beauty.

Adventure Activities to do:

Enjoy at water park

Participate in water sports

Beat your feet at Discotheque

Try Hookahs at Hookahs Restaurant

Paragliding

Take Spa

6. Karnala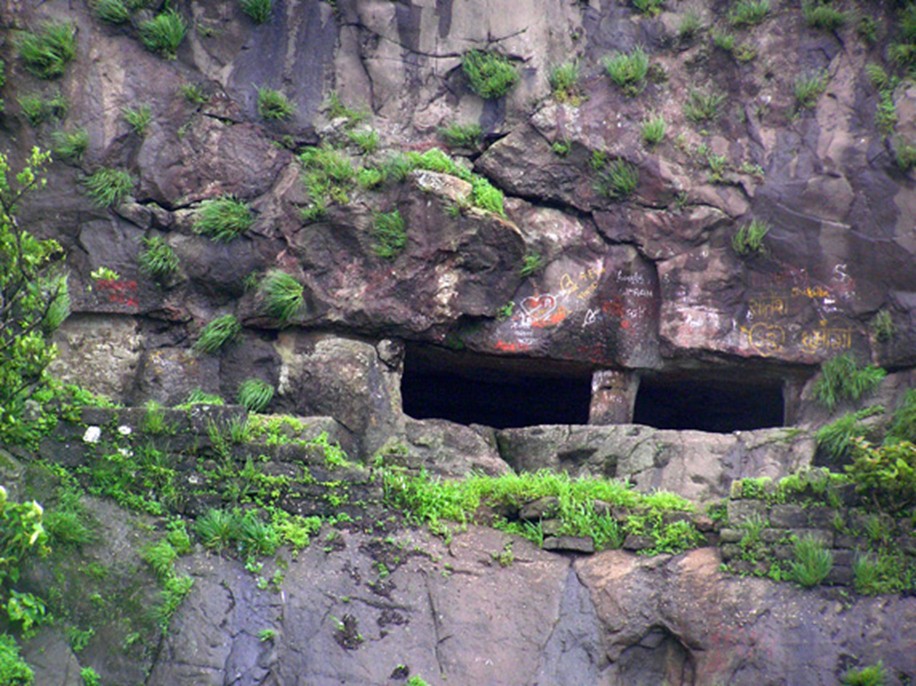 This place is just 80 kilometers away from Mumbai. Greenery is the one word for this place. You will find lots and lots of greenery with gushing waterfalls. This place is also situated in the lap of Sahyadri Ranges. In monsoon this place will provide you with most stunning scenery. The majestic view of this place is wonderful weekend destination for greenery and waterfalls lovers. In monsoon you can find various species of migratory birds. You can also enjoy at Karanala fort.

Adventure Activities to do:

Enjoy at central park

Visit Kharghar Hills

D Y Patil Stadium

Get religious at Nerul Balaji Temple

Breathtaking Pandavkada Falls

Hazara Falls

Trekking

Watch Birds at Bird Sanctuary

7. Thoseghar Falls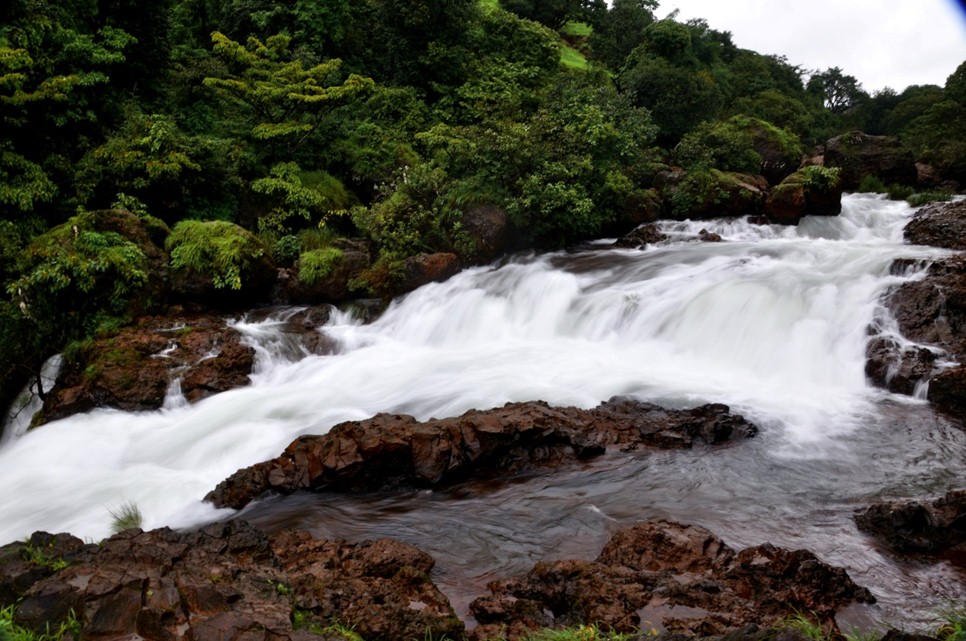 Source – flickr.com/Amit Rawat
Thoseghar hamlet is in Satara. This place is filled with several waterfalls from 22 meters to 500 meters in height. These are the best waterfalls of Maharashtra and are at their best in monsoon gushing from the altitude. The silent place with only the rhythm of waterfalls will surely make your day. This place is good for weekend getaway where you can enjoy with friends and family. This is an ideal place for picnic. You can enjoy swimming in the lake.

Adventure Activities to do:

Take a view of Kaas Plateau

Take the bath in Thoseghar Waterfall

Water games at Kaas Lake

Sajjangad

Pratapgad Fort

Enormous Koyna Dam

8. Matheran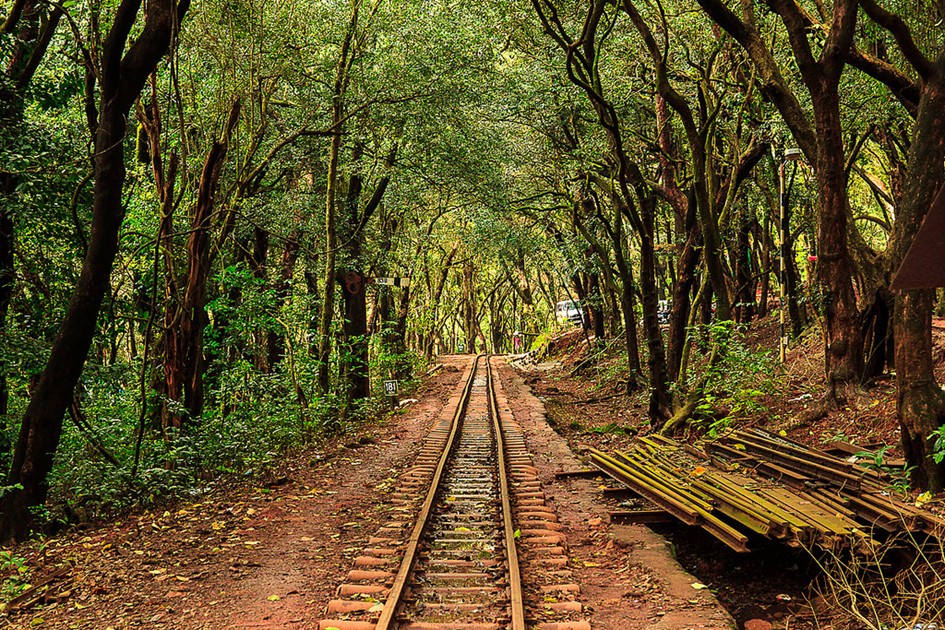 Source – flickr.com/Elroy Serrao
If you want calm and quiet place, than Matheran is the best weekend getaways for you. This place has no vehicle rule in the town. You can enjoy the town with horse riding or you can walk, if you want you can also hire hand pulled rickshaw. The journey to Matheran is very exciting. You can ride in a heritage railway and can enjoy the beauty of this place. In monsoon this place becomes more beautiful as it seems like you are above clouds. This Hill station has more than 30 places to visit.

Adventure Activities to do:

Horse Riding

Trekking

Parasailing

Shopping


Sightseeing

Amazing Experiences

 
[woof_products per_page=4 columns=4 is_ajax=0 taxonomies=product_cat:52 ]
9. Alibaug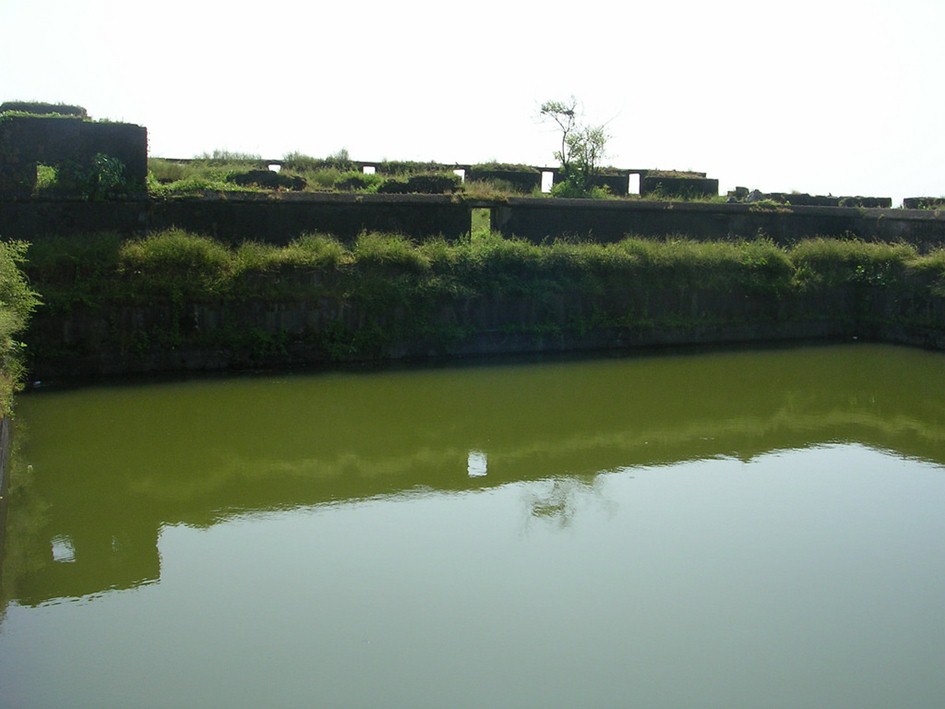 Source – Flickr.com/Abhiram Katta
Alibaug is another most happening destination of Maharashtra in Monsoon. You will not only love this place but you will also love to drive here. You will find lots of beaches but the best place to visit in monsoon is Korlai fort, which is half an hour drive from Alibaug. This is lesser known weekend destination but a fabulous place to visit. You can trek to the top and can get most beautiful view of the sea. You can also enjoy swimming in the Royal Bath.

Adventure Activities to do:

Alibaug Beach

Kolaba Fort

Jewish Synagogue

Varsoli Beach

Undheri Fort

Kihim Beach

Karmarkar Museum

Kankeshwar Temple

Jet Ski Ride

Banana Ride

Sand Bike

Zorb Ball

10. Tapola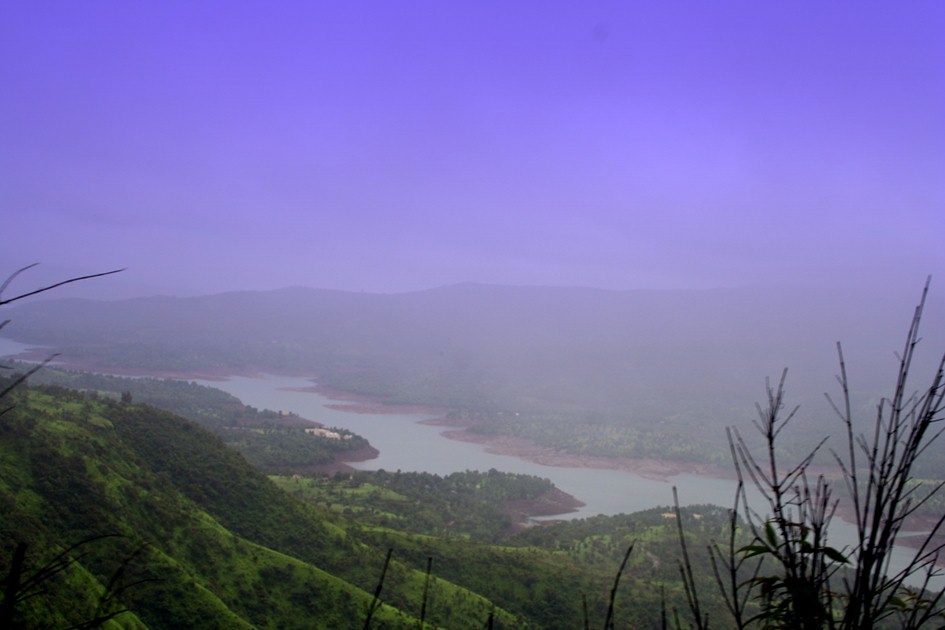 Source – flickr.com/Vishal Damniwala
Tapola is commonly known as Mini Kashmir. Tapola is small village of Mahabaleshwar, which is 25 kilometers far from it. This place is quiet famous for its rare scenery and unscathed natural landscape. This place is perfect for weekend getaway as it is covered with greenery during monsoon. You would love to visit Kas Pathar as it turns into the bed of flowers after monsoon. One can enjoy the enormous view of Koyana Dam. If you are adventure lover than Shivsagar lake will offer you with lots of options. You will love the fragrance of strawberry as there are lots of farms.

Adventure Activities to do:

Enjoy Boating at Venna Lake

Trekking at Arthur's Point

Roam Around Town Bazaar

Velocity Amusement Park

Treacher's Wines

Enjoy Night at The Electrique Mist


Paragliding
Amazing Experiences

 
[woof_products per_page=4 columns=4 is_ajax=0 taxonomies=product_cat:52 ]
Save
Save