Everyone likes to enjoy the comfort of nature once in a while. With the super hectic schedules we have, it becomes almost impossible to take that time out for nature. On the top of that, the more time we spend in polluted and tiring cities, the more we crave for getting lost in the wild. If you live in Hyderabad and are looking for hangout places in Hyderabad to visit with your gang, we have a list of hangout places for you.
Hangout Places in Hyderabad for nature lovers

There are loads of places of interest in Hyderabad that you can visit alone or with friends/family.
There are many tourist places near Hyderabad where you can have fun while enjoying nature.
1. Lotus Pond Hyderabad

---------------------------------------------------------
Best Deals for the Month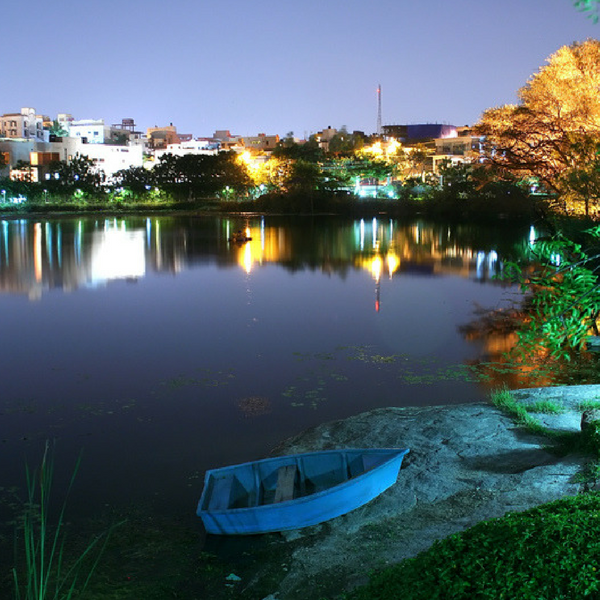 Source: shuva.aminus3.com
Location: 86 Road Number,
Inside MLA Colony, Hyderabad 
With variety of birds and lotus flowers all around, this place is perfect for couples who are looking for a romantic day out. Also, this is one of the places to visit in Hyderabad alone because of the calm aura of the place. There is a pond in the center of the park. Also, the walk way is well maintained. You can take a quiet stroll there. This place is one of the best hangout places, especially because of its pleasant weather. Surrounded by concrete buildings, this place still manages to maintain its greenery and charm.
This place is your go to place if you are looking for a rejuvenating experience where you can relax and enjoy the scenic beauty.
2. Hussain Sagar Lake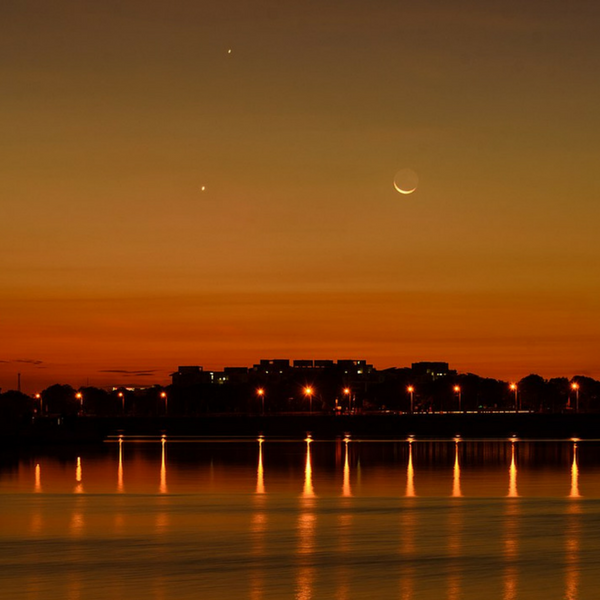 Source: wikipedia.org
Location: 2 km from Hyderabad city center
This heart shaped lake is spread over an area of 5.7 square kilometers and is one of the places to visit in Hyderabad for one day. You can either go running around the lake in mornings or evenings, or you can just have a quiet time there, or you can enjoy the water sports and laser show. There's a Buddha statue in the middle of the lake, which is also one of the major attractions. You can also enjoy boating in the waters of this lake while there.
Lumbini Park, which is an amusement park is located adjacent to the statue and holds attraction of tourists as it offers different fun activities. There are several other parks in the nearby area where you can have picnics or just spend some quality time.
The view at sunrise and sunset are breathtakingly beautiful and must not be missed.
3. Jalagam Vengal Rao Park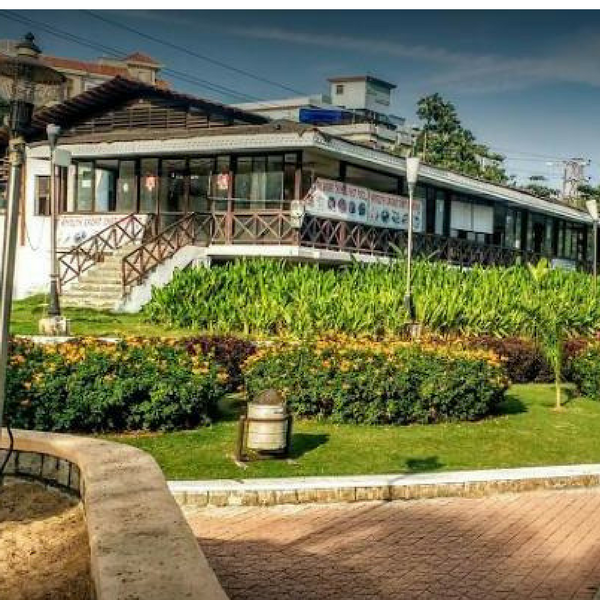 Source: http://hyderabadjunction.com
Location: Green Valley, Banjara Hills, Hyderabad
This is one of the oldest parks in Hyderabad. It is full of natural beauty and relief in the middle of busy streets of Banjara Hills. This is a nice place to visit in early morning or late evenings and you can go for jogging there. The garden has an aura of freshness and relaxation in it. This is one of the most preferred hangout places for nature lovers. You can either visit the place with your family or friends. A lot of couples also visit this place as it has quiet atmosphere.
There are many slides for kids as well and thus is a great place if you are looking for some family time.
4. Hyderabad Botanical Garden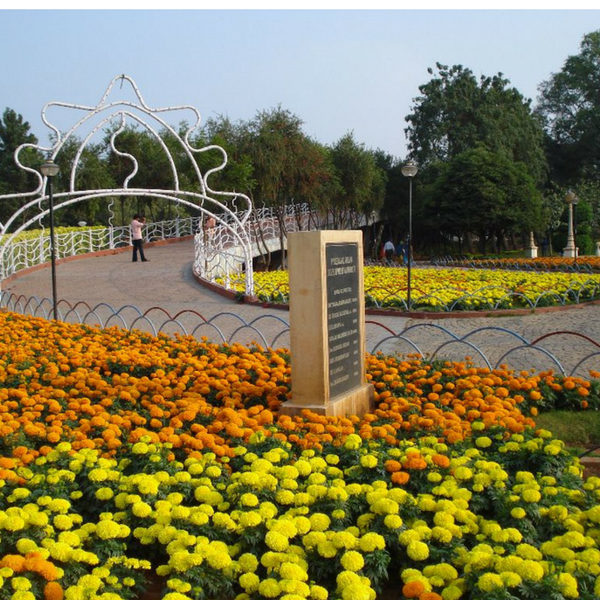 Source: mapmyindia.com
Location: Gachipoli-Miyapor highway

This place is heaven for nature lovers. Spread in 120 acre area, it has different varieties of plants and trees. It was developed to preserve them and educate people about them. The park is divided into 19 sectors, each containing different types of plants and trees.

There are water bodies in the garden, big fields, and exquisite rock formations that give it a natural forest ambience. The place also has variety of birds and insects which adds to its beauty.

From time to time, nature camps are organized here which include guided tours, nature walking, bird viewing, and other interesting sessions.

This is a complete package for nature lovers looking for a great day.

5. Osman Sagar Lake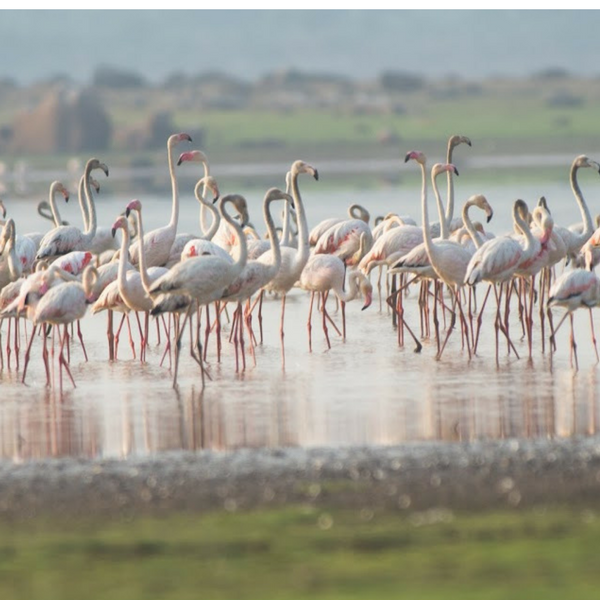 Source: http://mostlybirds-arijit.blogspot.in
Location: Ranga Reddy district, Telangana
It is an artificial lake built over River Musi. The lake is spread over 30 square kilometers and is one of the most famous tourist places near Hyderabad. There are a couple of parks attached to the lake where you can spend time in natural air. Also, during monsoon season, boating can be enjoyed in the lake. The place is often visited by families, couples and people looking for a break from city life. The peaceful surroundings attract many tourists and locals as well.
There are entertainment and theme parks in nearby area if you are looking for some fun.
The best time to visit is early morning or late evening as not only the sunrise and sunset are mesmerizing, but the drive till the place is also absolute bliss.
So, in case you are looking for some nature time, this is where you need to be.
6. Sanjeeviah Park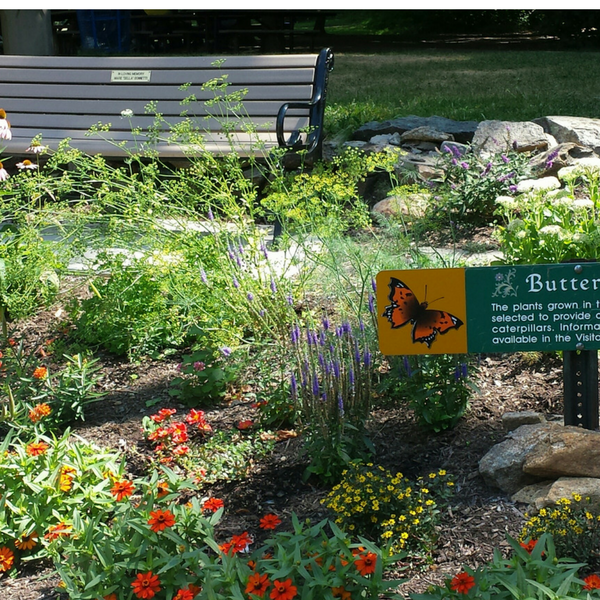 Source: ucnj.org
Location: Hussain Sagar, Khairatabad, Hyderabad
This green cover in the city makes it to every nature lover's Places to Visit list because of the tranquil environment and beautiful surroundings. It is a well maintained park, often visited by locals for jogging and walking. The greenery provides cooling effect to mind and body. A lot of couples and families visit the place. If you are trying to steal some quite moments from your busy life, you should visit the place.
It also has Butterfly Park and rose garden in it. It also has the second tallest National fag in it, which attracts attention.
The park is spread over a large area, making it easy for you to pick one and spend some quality time.
7. Nehru Zoological Park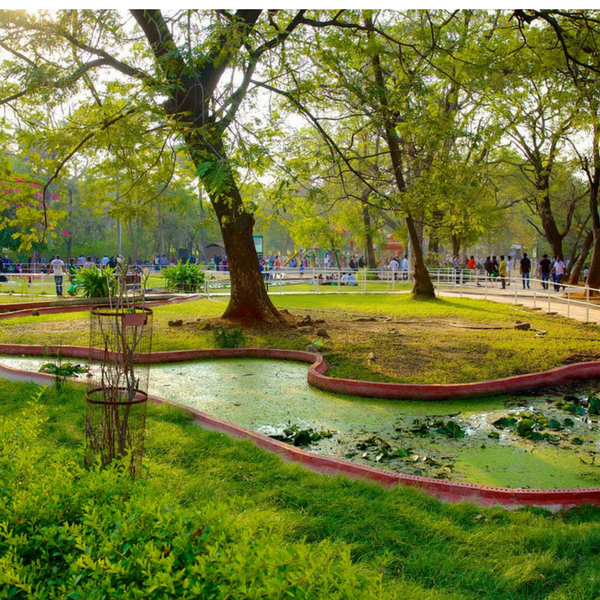 Source: expedia.co.in
Location: Bahadurpura, Hyderabad
If you are into animals, this is your place. It has about 1500 species of mammals, birds, and reptiles. The place has Butterfly Park, Jurassic Park, and aquariums which are well maintained. The place also serves as a picnic spot.
While there, you can try different activities. Safaris like Bison Safari, Lion Safari, Tiger Safari and Bear Safari are there for you to enjoy. You can explore the park on bicycles, toy train or buggy rides. You can also go boating in either passenger or speed boats. One of the main attractions is Nocturnal house where night and day are reversed artificially so that visitors can see nocturnal fauna as well.

8. Anantagiri Hills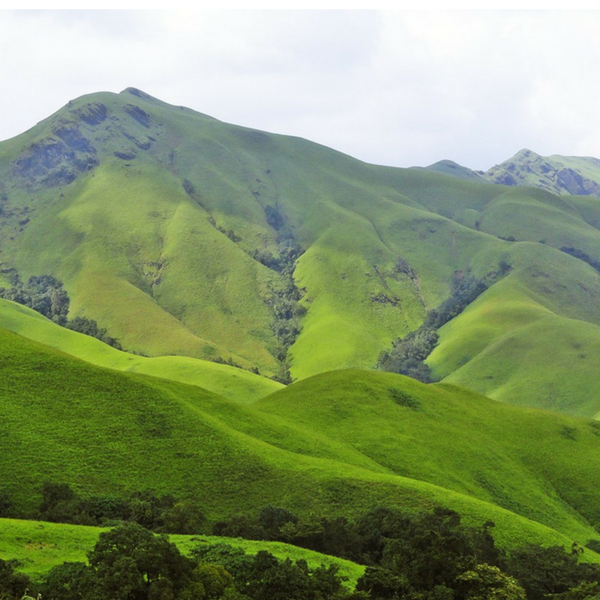 Source: wildplanetresort
Location: Vikrabad, Ranga Reddy district, Hyderabad
The natural treasure that Anantagiri Hills hold attracts a lot of tourists every year. This place has everything a nature lover craves like waterfalls, ancient caves, rivers, vast variety of wildlife and much more. If you want to add a little adventure to your trip, you can also try trekking, camping, rock climbing etc. This place is blessed with greenery, dense forests, natural caves and waterfalls, etc. which makes it highly picturesque.

Sitting close to the waterfalls and admiring the natural beauty of place will make you forget about all your worries and the experience will take you closer to the nature.
9. Krishna Kanth Park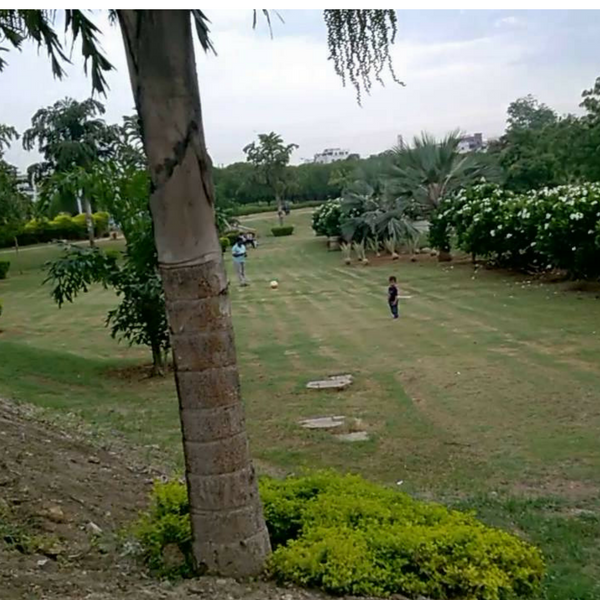 Source: youtube.com
Location: Yusufguda, Hyderabad
Spread over almost 22 acres, this is a perfect to enjoy the nature. Abundant greenery, rich vegetation, flowers and herbs, and the beautiful surroundings are worth a visit. The place continues to be its charming self throughout the year. One can find different birds and variety of plants here. It is a great place for nature enthusiasts. There are also swings for children.
One can visit the park or morning or evening walks. The peaceful surroundings and cool atmosphere is perfectly suitable for relaxing.
If you are in the area and enjoy nature, you must visit this place and spend some quality time here.
10. NTR Garden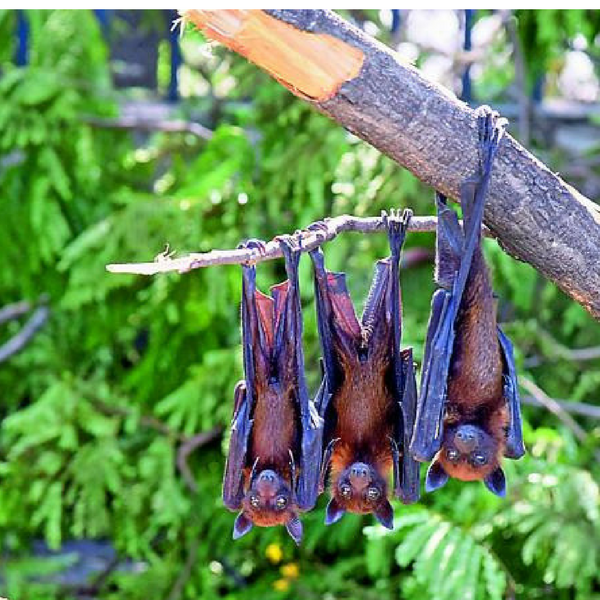 Source: deccanchronicle.com
Location: Hussain Sagar, Hyderabad
This urban park is spread over 55 acres and is a famous hangout place among nature lovers.
This is a perfect picnic spot that you can visit with friends and family. Variety of flowers and birds add colors to it. The refreshing and calm surroundings offered by the park are the reason why it attracts people. There is also a toy train that you can ride. There are rides for kids and adults. The gardens are well maintained and are pretty to look at. There are different sections for insets and fruits as well where you can watch and learn about them.
Overall, it is a peaceful place that you must visit if you are looking for some quiet time away from hustle and bustle of city. If you are visiting with kids, they are going to love the place.
Hyderabad has so much to offer to nature lovers that it becomes really hard to pick one destination. It has different parks and water bodies that give you a peaceful experience and make you feel refreshed.
Enjoy a great day in the comfort of nature by visiting any of these places and make memories worth remembering.
The lush green gardens and brimming water bodies are calling out for you. Don't make them wait, plan your next outing soon.