Though the city of dreams is soaring through the sky, it sure hasn't forgotten its roots. There are a lot of historical places to visit in Mumbai..The historical pedestals into the creation of Mumbai are still intact and well preserved. From prehistoric caves to British architected monuments, these sites usher you through the making of the city we see now. So here are top 10 historical places in Mumbai that will introduce you to the foundations of this city.

Top Historical Places to Visit in Mumbai

1. Kanheri Caves

Source: flickr.com

These caves date back to 1st century BC and are reckoned to be one of the oldest caves in India. With 109 special entrances to the cave, they are renowned for their Basalt formations and Buddhist sculptures. The Caves premises offer maximum amount of greenery and fresh air which make them a great place to hangout. They are often called 'lungs of Mumbai.'

2. Elephanta Caves

---------------------------------------------------------
Best Deals for the Month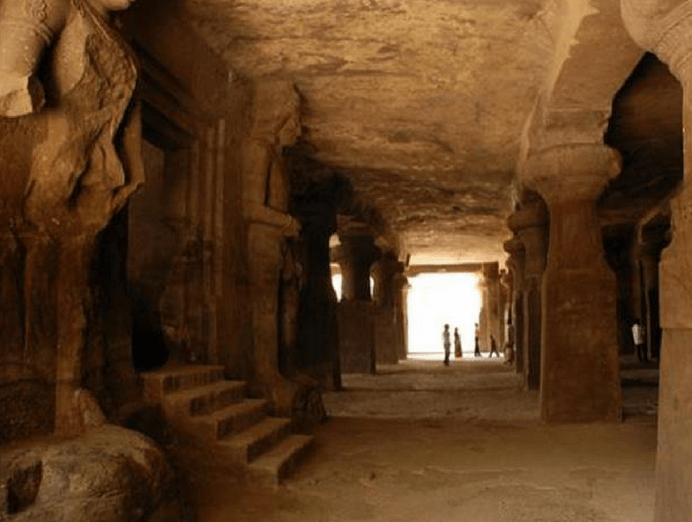 Source: flickr.com

These caves are situated on an island, originally known as Gharapuri, and are believed to date back to 5th and 8th century BC. These caves are split into 2 groups of Hindu and Buddhist caves and are known to be one of the oldest rock cut structures in the country. These caves are designated UNESCO World Heritage Site and exhibit some beautiful sculptures representing the past of our civilization.

3. Chhatrapati Shivaji Maharaj Terminus (CST)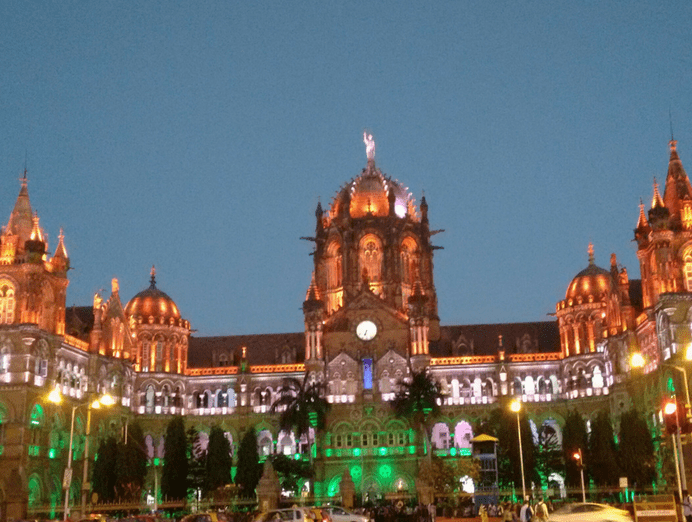 Source: wikipedia

Previously known as Victoria Terminus, CST is an important landmark of Mumbai. This Victorian Gothic style edifice was built in 1888 is still operational as a major railway station and is located in South Mumbai. CST was declared a World Heritage Site by UNESCO in 2004.

4. Gateway of India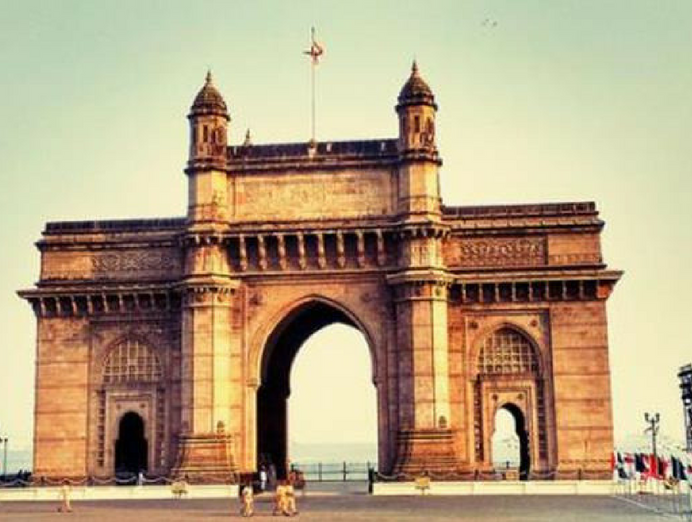 Source: flickr.com

Overlooking the Mumbai harbor that is bordered by Arabian Sea, Gateway of India has become the symbol of Mumbai. This Indo-Saracenic style monument was built to commemorate the landing of King George V and Queen Mary to Mumbai. Built nearly 100 years back, this monument is one of the most popular places in the city for tourists.

5. Haji Ali Dargah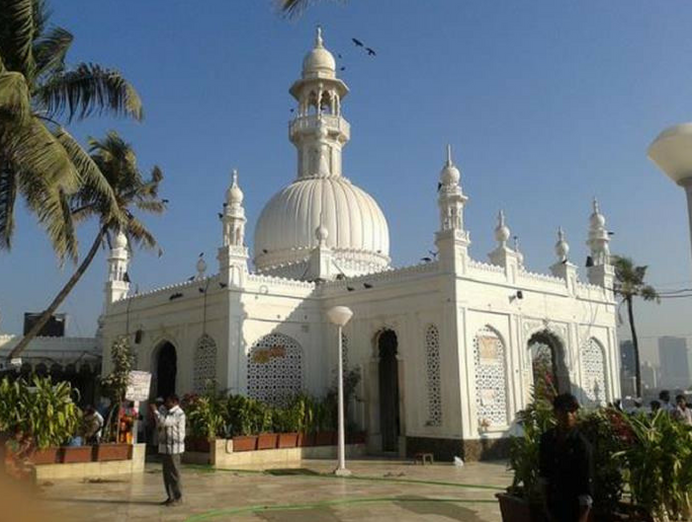 Source: flickr.com

This monument is a magnificent structure spread in an area of 4,500 meters and is flanked by marble pillars. This 600 years old mosque is also a tomb made in the memory of a muslim merchant Sayyed Peer Haji Ali Shah Bukhari, and is also named after him. This religious shrine is situated in the middle of the sea and is connected to the land by a pathway that has water on both the sides.

6. St. George Fort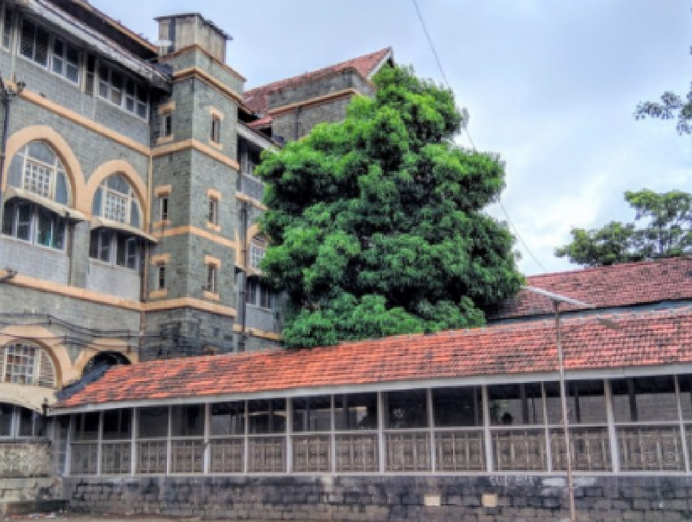 Source: bijoor.me

St. George Fort is a crumbled structure that stands in the Fort Area of Mumbai. Named after King George lll, the fort was built in 1769 at the site of the Dongri Fort. The fort was constructed to provide defence against an expected attack by Napoleon Bonaparte. It was also used as a storehouse for arms and ammunitions

7. Mount Mary Church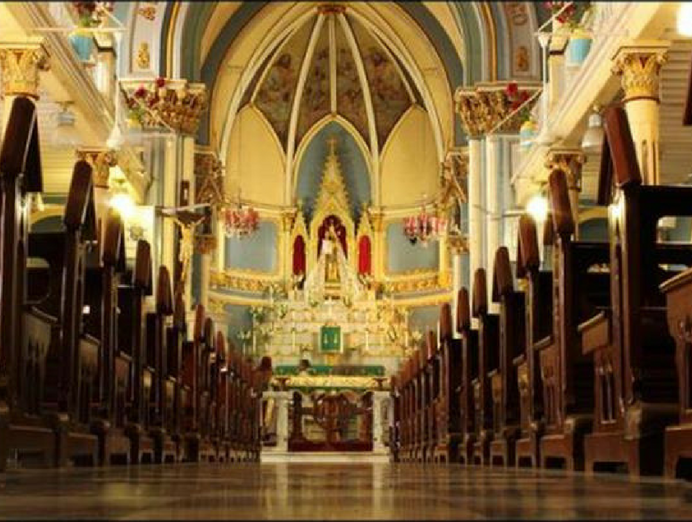 Source: flickr.com

Mount Mary Church is a 300 years old church situated on top of a hill known as 'Sunderban Bandra', overlooking the Arabian Sea. The Basilica of Our Lady of the Mount is a Roman Catholic Basilica which was destroyed in early 1700's and was rebuilt in 1761. On every 8th September, the feast of Blessed Virgin Mary is celebrated in this church.

8. Mahakali Caves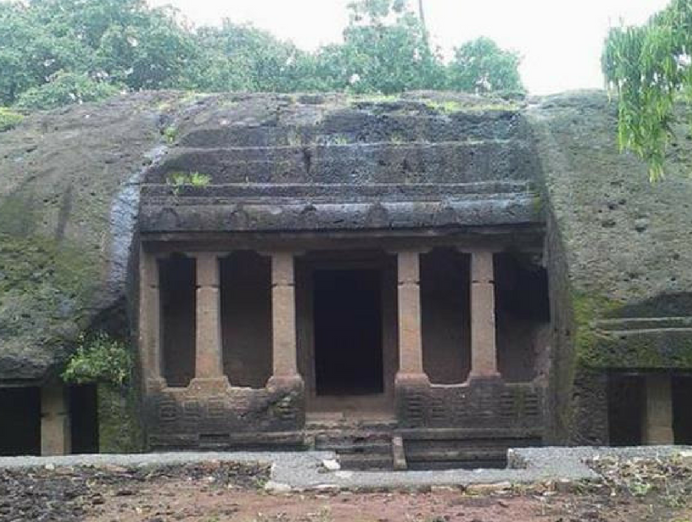 Source: flickr.com

Mahakali Caves, also known as Kondivite Caves, are a group of 19 rock-cut monuments built between 1st century BCE and 6th century CE. This Buddhist monastery is located in the eastern suburb of Andheri. The caves are carved out of a solid black basalt rock. The caves depict figures from Buddhist mythology, but all of them are mutilated.

9. St. Thomas Cathedral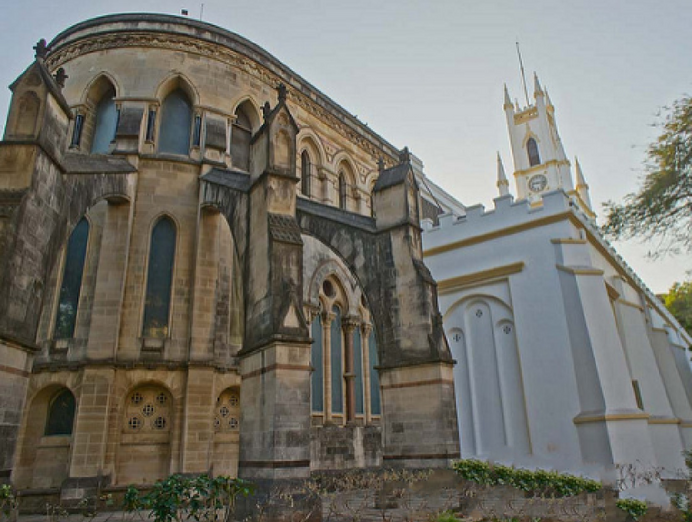 Source: flickr.com

Named in honour of Saint Thomas the Apostle, the Cathedral is located in the centre of Mumbai, Horniman Circle, and is close to Flora Fountain and Bombay House. Built in 1718, The Cathedral is the highlight of the early British settlement. The cathedral is one of the oldest churches in India and the first Anglican church in Mumbai. The cathedral was selected for a UNESCO Asia-Pacific Heritage Conservation Award.

10. Dr. Bhau Daji Lad Museum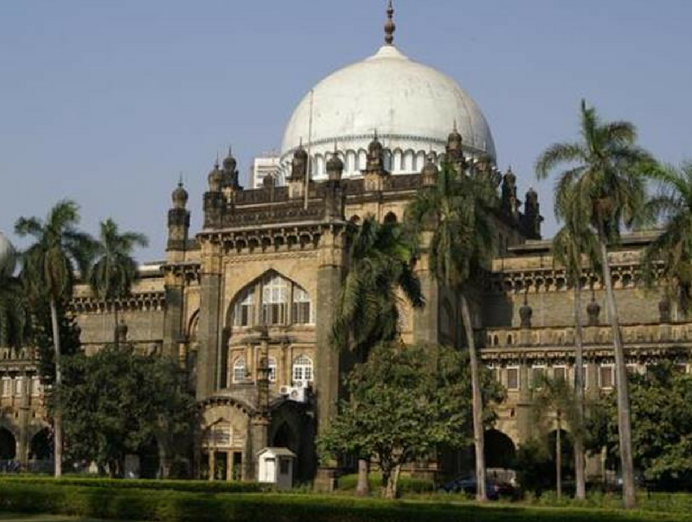 Source: flick.com

The museum was established in 1872 as the erstwhile Victoria and Albert Museum, Bombay. As Mumbai's first museum, it showcases the city's culture heritage and history through a rare collection of Decorative Arts, Early Modern Art and Craftsmanship of various communities of the Bombay Presidency. The museum also displays 4000 manuscripts and reference books along with bronze sculptures, weapons, ivories, fossils and many more. It won UNESCO's 2005 Award of Excellence in the field of Cultural Conservation.