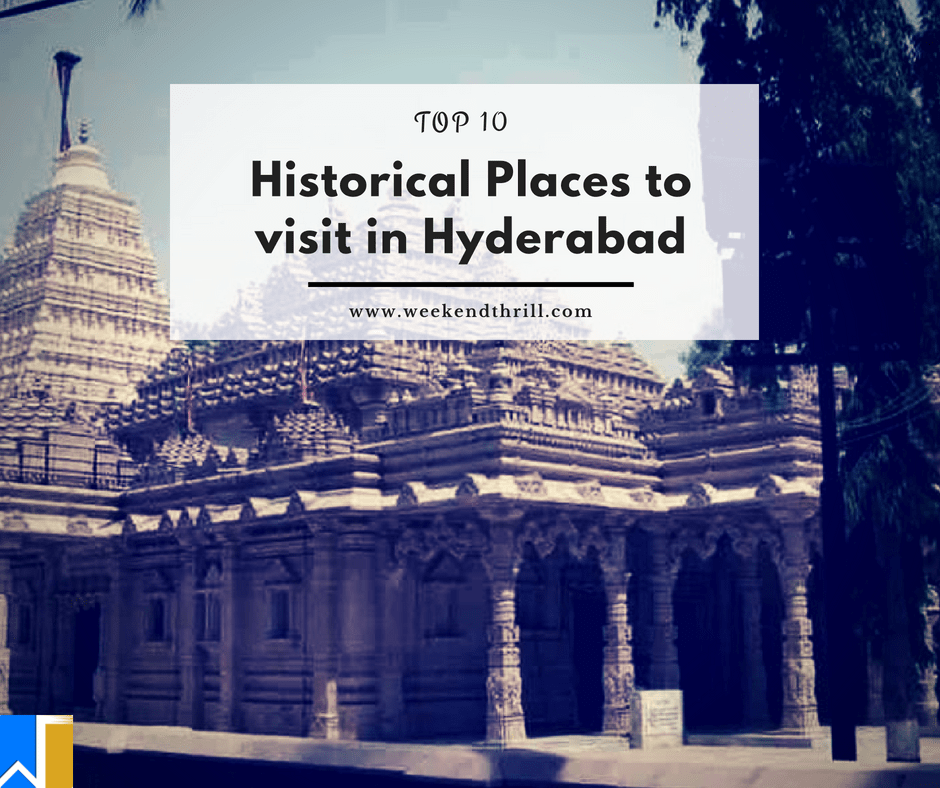 India as a country has a very amazing history. Many rulers from different countries and continents have ruled India and for a very long time. Every corner of our country has its own history. Till the time our countrymen ruled India we were really rich in our culture. Then foreigners came and we started sharing our culture and to adopt theirs. There are many places in our country where many historical thing and decisions were made by our ancestors and rulers and where many historical fights took place. There are also some historical leftovers like monuments, temples, churches, mosques, parks pillars, etc, which gives us an idea and makes us aware about our rich culture and ancient lives of our countrymen who lived much -much earlier from our birth in the same piece of land on which we are residing now.

Famous historical places to visit in and near Hyderabad
Here are some famous places to visit near Hyderabad where one can go according to their personal choice and preference.
1. Sri Chintala Venkataramana Swamy Temple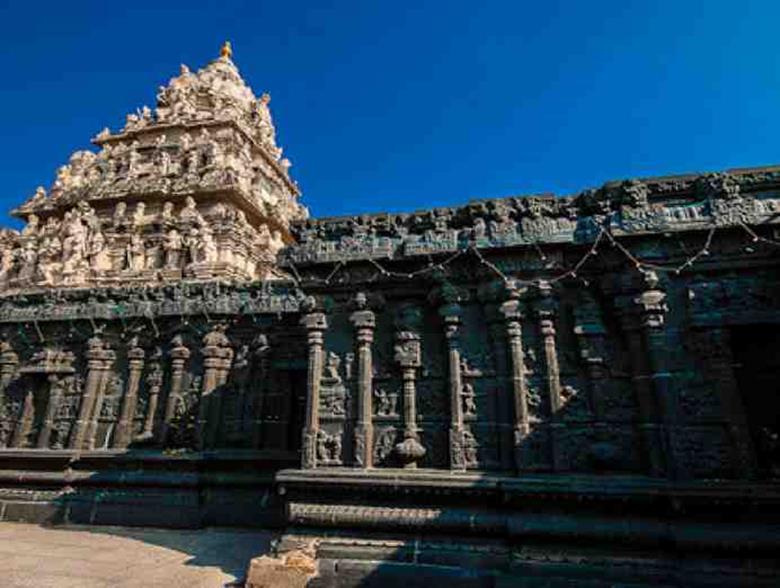 ---------------------------------------------------------
Best Deals for the Month
This temple is believed to have been built in 16th century by Timma Naidu, son of Ramalinga Naidu, a chieftain of Vijayanagar Kingdom. It was built during the same time as the Vittala Temple of Hampi in a similar manner. Most of the features of these two temples bear close resemblance to each other, being built on a similar ground plan. While the stone chariot here is compact and small in size when compared to the famous stone chariot at Hampi.
Originally the temple was called Chintala Tiruvengala Natha Swamy Temple. Spread across 5 acres of land, this temple is built according to the Silpa Sastras. The carvings of episodes of the Ramayana, Mahabharata and Bhagavatha are seen around the Garba Griha, Ranga Mandapa, Mukha Mandapa, Main Gopura and the Prakaraa.
The Mukhamandapa has forty pillars in the Vijayanagar style. Beyond the Mukhamandapa is a Rangamandapa, which has scenes of the Ramayana and rare sculptures of the Vishnu avatars. The idol of Lord Venkataramana Swamy is very beautiful and is a classical master piece of the Vijayanagar Kingdom. There are two other temples inside the complex, one dedicated to Goddess Lakshmi and the other to Lord Anjaneya. It is a beautiful historical place and a famous tourist spot to hang out with friends. There is a secret underground passage which believed to be leading to Gooty Fort. Currently, the tunnel is closed by the ASI. There is also a Thulabharam pillar, a typical trademark of the Vijayanagar culture. Inside the temple, every wall is covered with beautiful and delicate carvings of gods and puranic scenes.The raja gopuram faces the east and is a solid structure, built using stone and brick. The stone part contains figures of Vidyadhara, Apsaras and Avatars, Elephants, Horses arranged in different levels. 

2. Nizamabad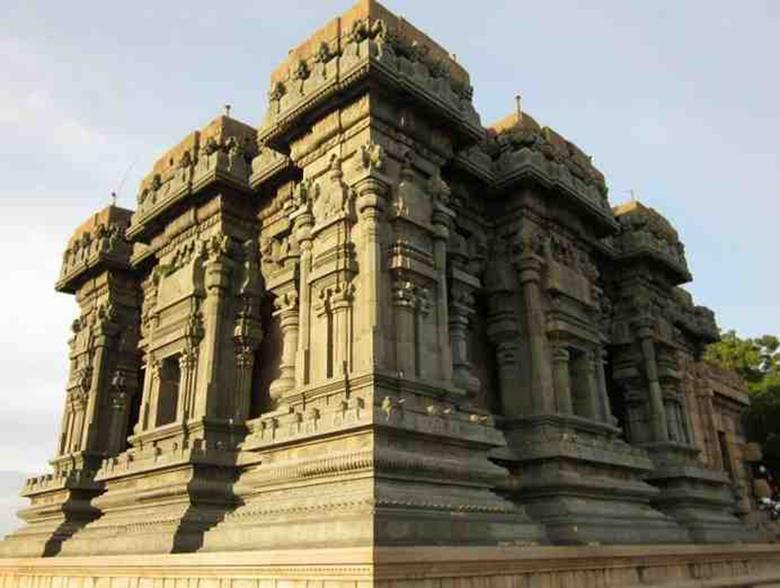 Nizamabad is one of the agriculturally advanced districts in Telanghana. It has two large dams constructed across River Godavari and River Manjira. The Nizamsagar dam also supplies drinking water to the city of Hyderabad.
It is a historical place and a famous tourist place. This place reflects the culture of the Nawabs. Nizamabad district has several tourist attraction like Domakonda Fort, Sriram Sagar Dam and Nizamsagar Dam, Pocharam Lake and Ali Sagar, etc. Most of the places can be covered in a single day and it is an ideal weekend getaway from Hyderabad. Nizamabad is well connected by Road and Train from Hyderabad. It is 3 hours drive from Hyderabad and roads are excellent. There are frequent trains to Nizamabad from Hyderabad and it lies between Hyderabad and Nanded junctions.

3. Kondapalli Fort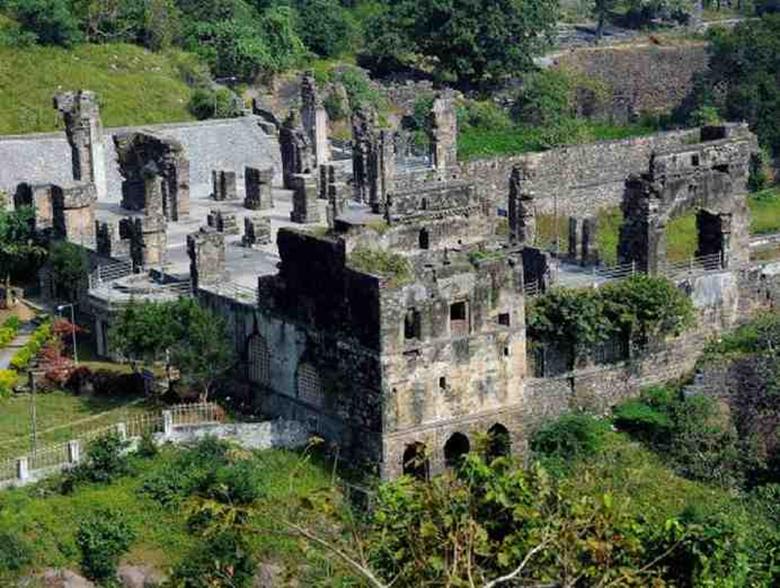 This 14th century Fort is believed to have been built by King Reddy of Kondaveedu, commonly known as Prolaya Vema Reddy. All over it covers an area of 18 square kilometers; this Fort was the leisure area for the kings that time. This fort was also used for business meeting by the king. In the later stage this Fort passed on to the hands of Gajapati kings of Orissa. And during the British raj this place was used by the English to train their soldiers for wars and for other activities. This place is also visited by youths as a hangout place with friends in Hyderabad.

This fort is among one of the best example of Indian architecture of that time. Brilliantly designed on a hill, a three storied rock tower which is protected by three level of entries. The main entry gate was called the Dargah Darwaza, which is made of a single slap of granite. There was another gate called the Golconda Darwaza which was used by the royals the special men of kings. Here we can see a beautiful small palace built on the crest between two hills called Tanisha Mahal. Some places of this Fort are totally understood like gajashalas (places were elephants were kept) queens Palaces etc.


4. Medak Church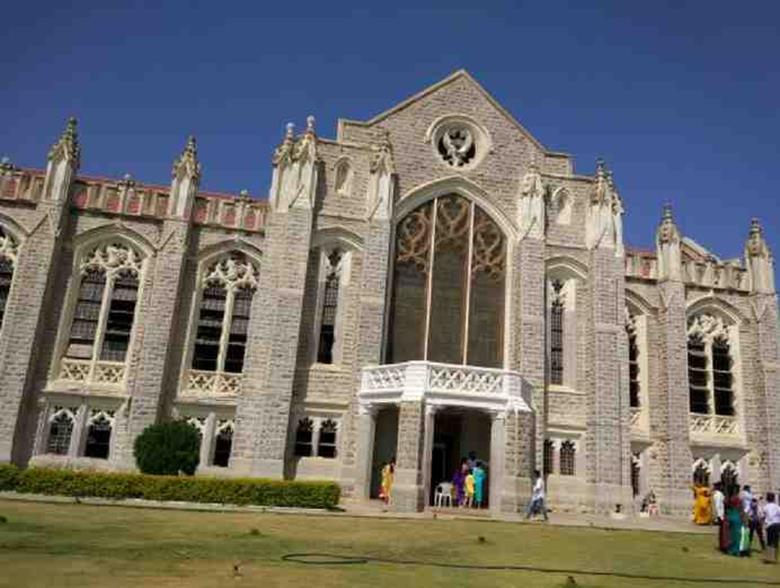 This Church is built in a Gothic style and was inaugurated 1914 and the construction was completed in 1924. The main tower is 175 feet tall and the Church can accommodate 5000 people at once. There are a world famous 3 magnificent stained glass windows depicting Jesus Christ. The tile design is an intricate one in six colors. This Church is largest in India and second largest of the world.

This Church is famous for its sound proof roof made by a spongy material and has a unique and impressive style of vaulting. It is believed that when the Nizam of Hyderabad discovered that the Church would cross the height of Charminar, he made an effort to reduce the height of the Church. Besides being a historical place this place is also famous tourist place of India and people from all over the world comes here .
5. Kollapur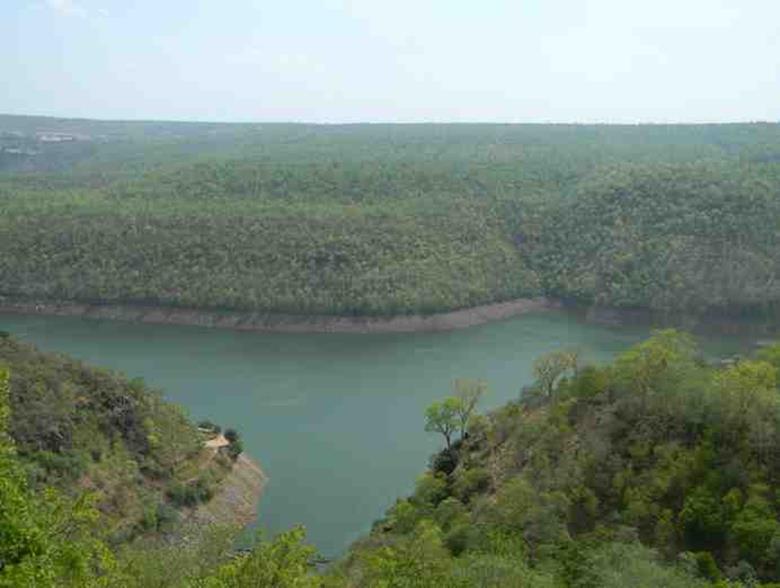 Kollapur, earlier was a princely region under the Nizams, ruled by the Hindu rulers of that time. Most of the Nallamal region along the River Krishna was under the direct control of kolapur. There is a huge palace built by the Rulers in 1871. This place consists of a very beautiful temples which make this place very beautiful. This place has also become very famous tourist place and a hangout place where one can chill with their friends.

The Kollapur palace is a magnificent structure with several buildings and places within the palace area. The palace is famous for huge wooden doors and wooden windows. There is a huge land of open area inside the palace and a small place which was only meant for administrative purpose. In the center of the residual area one can see the old horse cart used by the royal family of that time. The palace is not maintained properly and few areas partly lie in the ruins.

6. Ramagiri Fort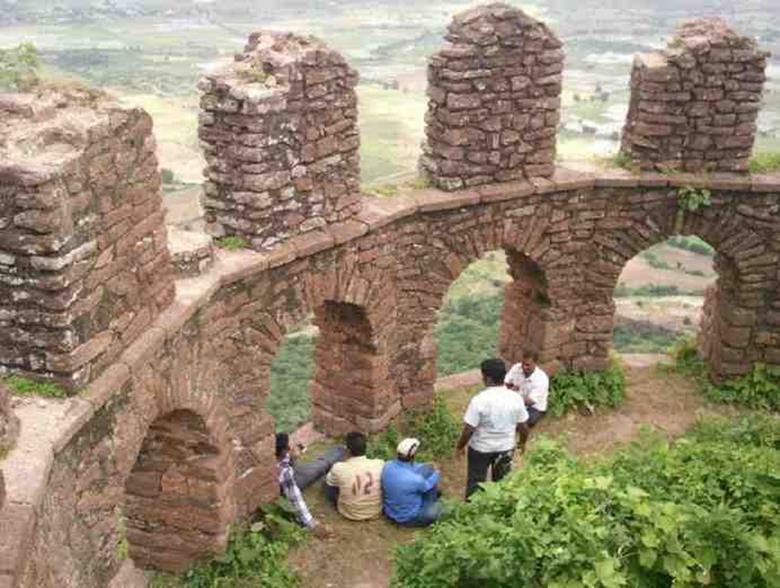 Ramagiri Fort is an ancient Fort believed to be used by Kakatiyas and Satavahanas as their Military establishment place. This Fort is made in a hilltop by using stones with a number of bastions spread across a huge area of the hill. It gives some heavenly views of the merging of rivers Godavari and Manair. This Fort is called Aaram-Giri by the locals because of the thick greenery and beautiful views. This place is very famous as a hangout place among youths to enjoy with friends.

There is a seasonal waterfall in the hillock. This Fort is located between the Karimnagar and Manthani. This place also has a huge ancient Temple dedicated to lord Rama and Sita which is a famous tourist place here.


7. Jetaprolu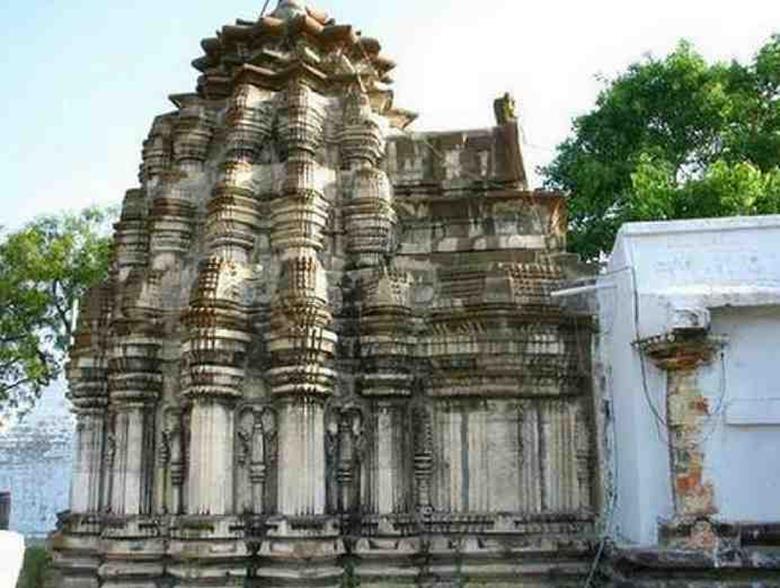 In the history tales of India, Jatprole is called Jatayuvu Kshetra. It is belived that this is the place where Jatayu had a fight with Ravana while he was kidnapping Sita. This place consists of very beautiful ancient sculptures with lots of heritage and importance. This place is a famous tourist place and attracts the history lovers towards it.


This place also has famous Madana Gopala Swami Temple which is dedicated to Lord Krishna. Adjacent to this temple, there is a group of five Shivalayas built during the 10th century. These temples were also moved from neighboring villages. Some of these temples consist of wonderfully built mandapas, pillars and goupras. Unfortunately, this place is not maintained properly. This place is a famous tourist spot from a very long time.

8. Pillalamari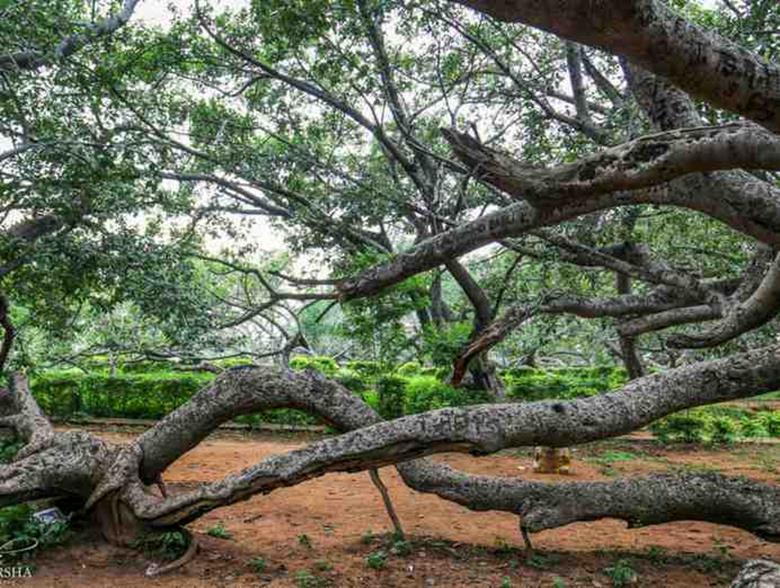 Pillamarri or Peerla Marri is an 800 years old banyan tree and a place for major tourist attraction in Mahabubnagar district. The tree has many trees which grow in its proximity like its children it is hence named Pilla-marri by the locals. It is nowadays difficult to find the main trunk of the tree. It is spread over three acres of land and can accommodate nearly 1000 people in its shade. It is a famous hangout place for the people nearby. This place also has a pond with boating facility available only during the rainy seasons.

There is a tomb of a Muslim saint under this tree. Pillamari is an ideal place for family picnic. The tourism department has started an exhibition center here. A mini zoo with Bird Park and small Animal Park adds on to the beauty of the place.
9.  Jain Temple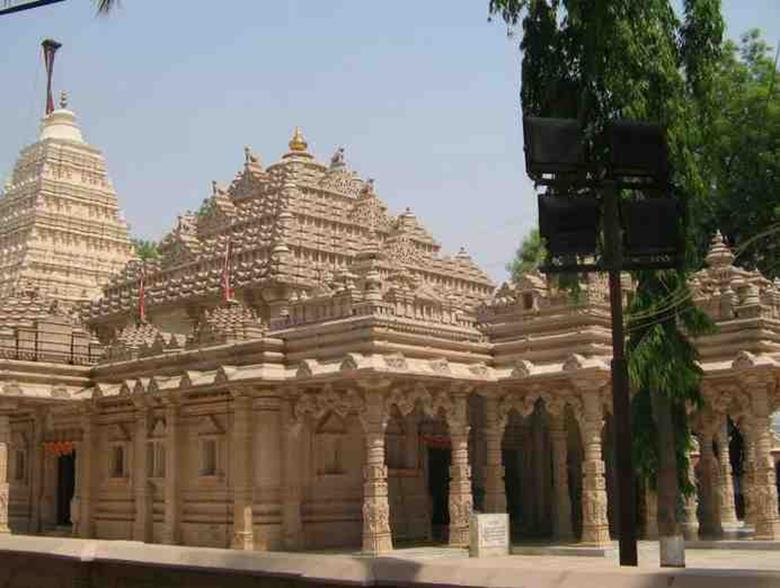 According to t him Mythological legends of our country it is said that the main temple of Kolanupaka was built by the Emperor Bharata son of King Dasharata and Queen Sakuntala. Jainism was prevalent in Telangana and Andhra Pradesh before 4th century and this place was a prominent centre of Jainism from early time. It is said that this place has flourished as a Jain center during the Rashtrakuta period. It is a famous historical place and tourist place in India which attracts many Jain from all over the world.

This place is famous for the three main ideals of Gods called Thirthankars. The three statues are of lord Mahavir, lord Rishaba and lord Neminath. Also there are eight idols of various other Tirthanakaras, placed on both side of the temple.

10. Nagarjuna Konda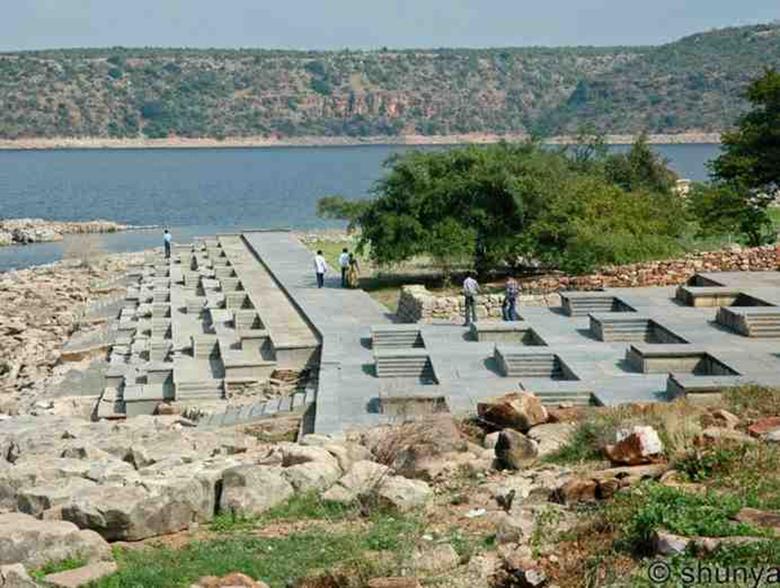 This place is India's richest Buddhist site, now lying in the backside of Nagarjuna Sagar Dam is a famous and must visit site for Buddhists. Nagarjuna Konda was once capital of Ikshavaku Kingdom and was called Vijayapuri. It is named after Acharya Nagarjuna, a well renowned Buddhist scholar, philosopher who lived here and composed the initial sutras of Mahayana Buddhism, during 2nd Century AD. This famous and well renowned monk headed the Buddhist priests for nearly 60 years and found a school called Madhyamika School which studied and developed the teachings of Mahayana Buddhist.

In 1926 some remains were discovered here. These were the remains of the Buddhist settlement during the time of Acharya Nagarjuna. Some remains of the University of that Time were also found sometime later. All these remains are carefully preserved in the museum in Nagarjuna Konda. This place is a well renowned historical place and tourist place to hangout with friends and also attracts the Buddhists from all over the world.

So the history lovers near and in Hyderabad you all can go out to a perfect place according to your choice. Suggest your friends and make plans. Go out for an amazing trip to these ancient and historical places to see the beauty of nature and history of the place. Don't forget to take pictures of these places. Go for a vacation here and add on to your memories.