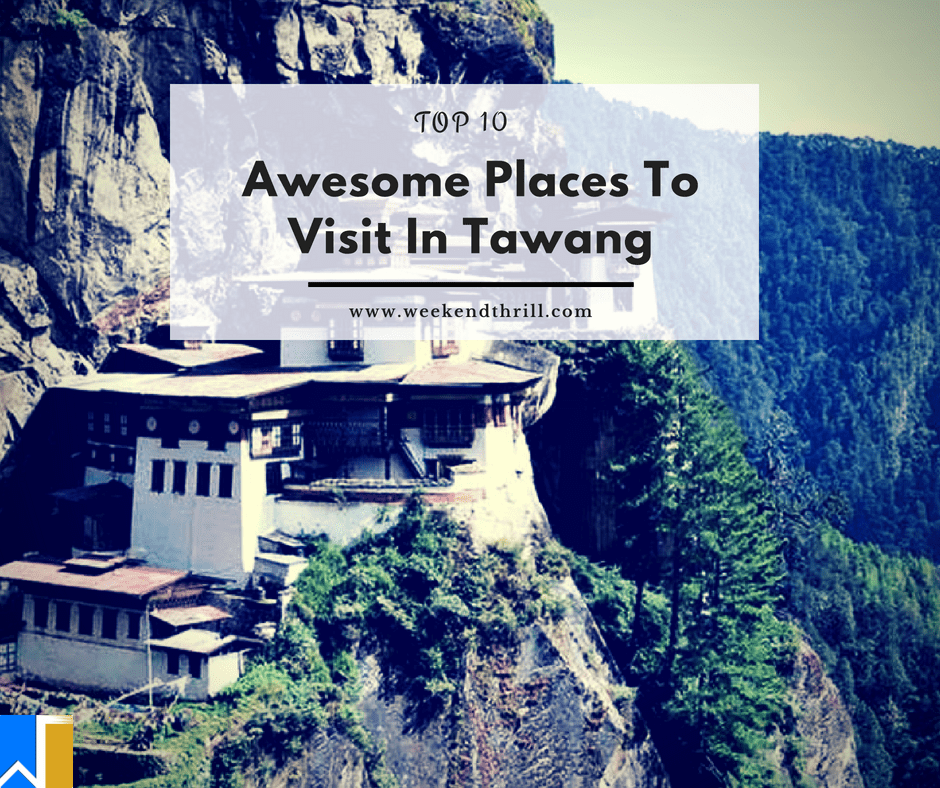 Tawang district is the smallest administrative unit of Arunachal Pradesh. This place is located closely near China and has a great influence of Chinese. With a population of less than 5000 this place ranks number 8 when we see less populated states of India. As this place is a mountain place there are some awesome spots to discover and enjoy the beauty of' Mother Nature'. Here one can see scenic snowy heaven views of earth in India. Many Bollywood movies are shot here just because of the scenic views of this heavenly place. One can take a leave from the hectic daily life routine for some time to enjoy and rest here to live and experience some happening moments of his or her life.
Some Best Places to visit in Tawang
Here is a list of some places to visit in Tawang
1. Tawang Monastery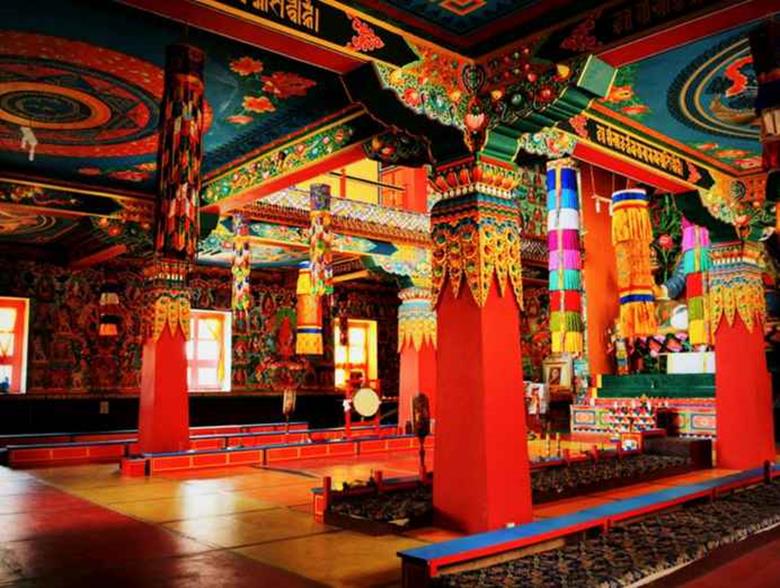 ---------------------------------------------------------
Best Deals for the Month
Source: Extinct India
Being located in the laps of Himalaya this place is a precious gem to Arunachal Pradesh. As it is situated 3000 feet above the sea level this place gives some heavenly views from all its four direction to the viewers.
This is a three-storeyed mansion type building which is more than 400 years old. It has control over 17 Gompas in the region. As a large mansion this place home to more than 300 monks. This place also has some spectacular idols of Lord Buddha which are nearly 8 meters long.
This place in Tawang is a perfect place to get rid of the boring city life and experience the richness of Buddhist culture in India.
2. Nuranang Waterfalls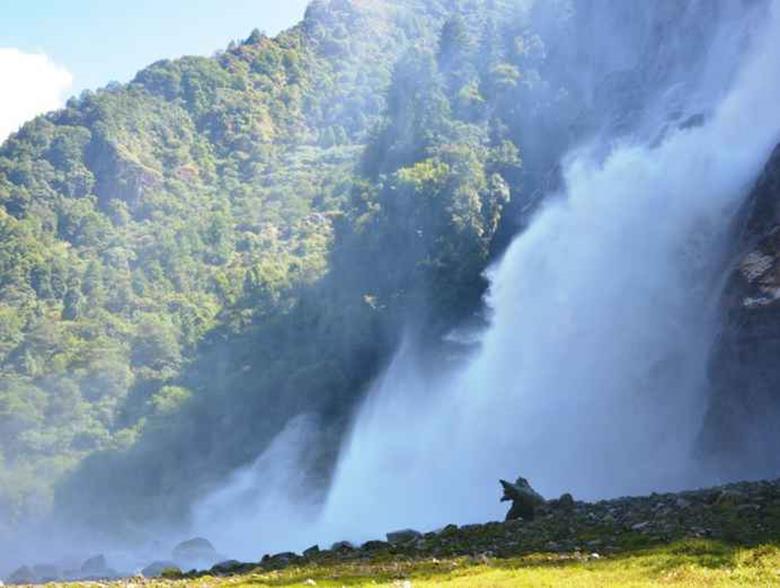 Source: WordPress
This place is Taiwan is very less known by the people outside Arunachal Pradesh. Nuranang Waterfalls is very undiscovered and vey less known place with full of natural beauty and calmness. It is one of the best places of Taiwan.
Located in the interior of Taiwan Forest this place give really awesome scenic views which are being very much appreciated by the tourists who has visited this place. These falls appears to be a white sheet of paper when it falls from a height of 100 meters.
Located away from the city life this place is a virgin spot to spend a night near the waters listening to the heavenly sound of waters. Trust me this sound will make you forget all your worries and take you the 9th cloud where you will rest in peace for some time.
3. Bumla Pass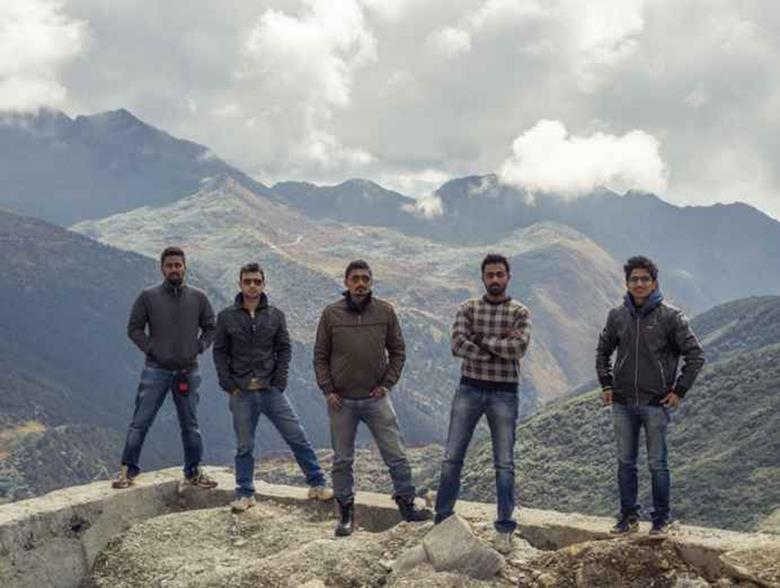 Source: Tawang India
It is situated about 35 kilometers away from the Tawang. This is a place where Indo-China border lies 16000 feet above the mean sea level. This was the place from where Dalai Lama entered India when he escaped from Tibet.
This place is a perfect spot for the tourist who wants adventure in the hilly areas. As the amount of oxygen decreases with rise in altitude vehicles are not man's best companion here. One can walk and climb this place with friends and other fellow men.
If you want to see some of our brave soldiers working for us then do visit this place. As a hilly area this place provides scenic views to its visitors. One can see the natural beauty of this place when snow covers the ground and the floor appear to be clouds where one can walk, run and enjoy some lively moments of life.
4. Taktsang Gompa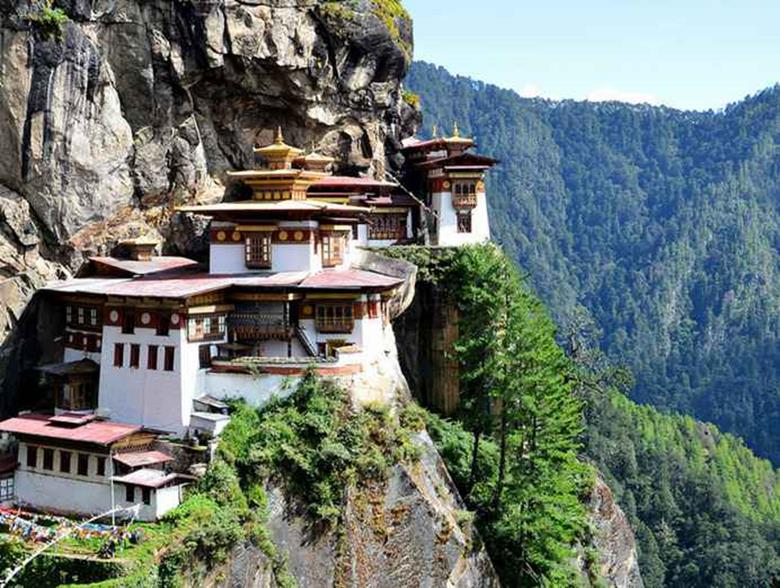 Source: Pinterest
This place is situated 45 kilometers away from the main city of Tawang. This place is a living heaven as some views over here are lovely. This place is a must visit spot of Tawang and is very famous for all its views.
It is believed that Guru Padmasambhava visited this place in 8th century. The thick coniferous trees forest and lofty mountains make this place very beautiful. The air of this place makes this place very pure and the greens give scenic views.
This place is a purely man made place where all of us can visit to experience the purity of our Mother Earth. If you visit Tawang do visit this place with friends and family and enjoy some life living moments here.
5. Sela Pass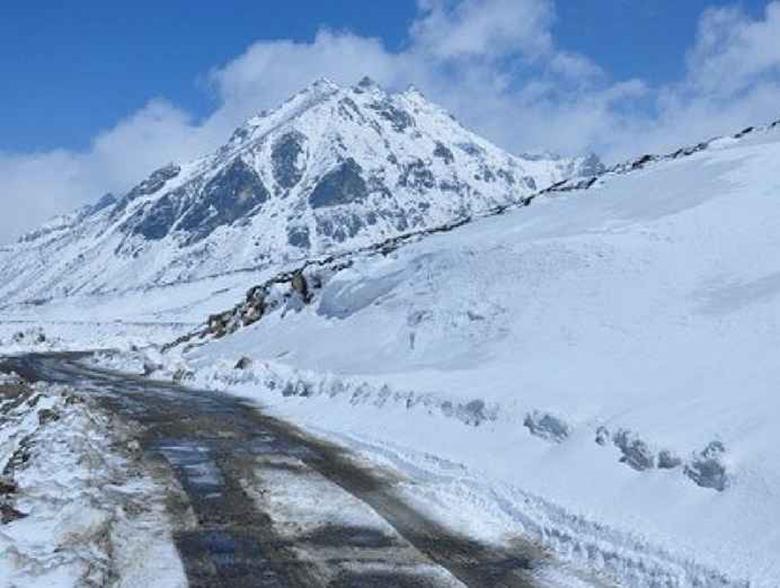 Source: Trek India
One of the breathtaking places for the people of Tawang. Being the only way to connect Tawang from rest of the world this place occupies a special rank in Arunachal Pradesh and is looked after and is well maintained by the Government.
This place is a must visit place of Himalayas a pot with some amazing scenic views for which Taiwan is famous all over the world. This rocky pass also home to the most ancient Lake of Arunachal Pradesh, the Sela Lake.
This place is one amongst the most beautiful place gifted by Nature to Arunachal Pradesh. One has to travel on this road if he or she wants to visit the Tawang city. This place will give you an amazing view of the frozen lake and obviously the large and beautiful Himalayas.
6. P T Tso Lake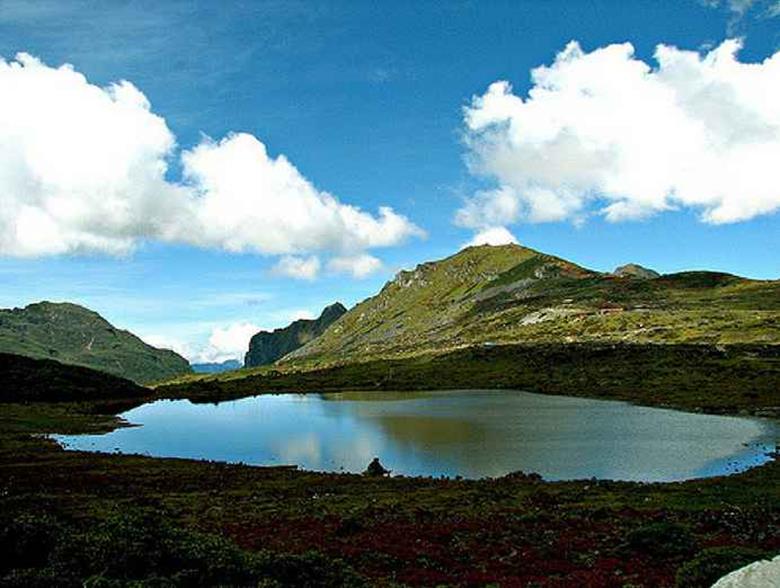 Source: WordPress
This place is located in the outskirts of the main city of Tawang. This place is mainly a lake in the green fields of Arunachal Pradesh. We can call this place a god gift. In such a high altitude we can find out a place with full of greenery and a beautiful place to hang out with friends.
This place is 25 kilometers away from Tawang. This is a perfect spot for family picnic. This place is often visited by tourist and local people for a change. People who think than hilly areas are only full of snow this place proves them wrong.
One who is planning to visit Tawang with family it's my personal suggestion that do visit this place. The natural beauty, calmness and greenery of this place will make you feel refreshing. This place is a paradise for the photographers. Some scenic views of this place is unique and nowhere in this world we will be able to find them.
7. Gorichen Peak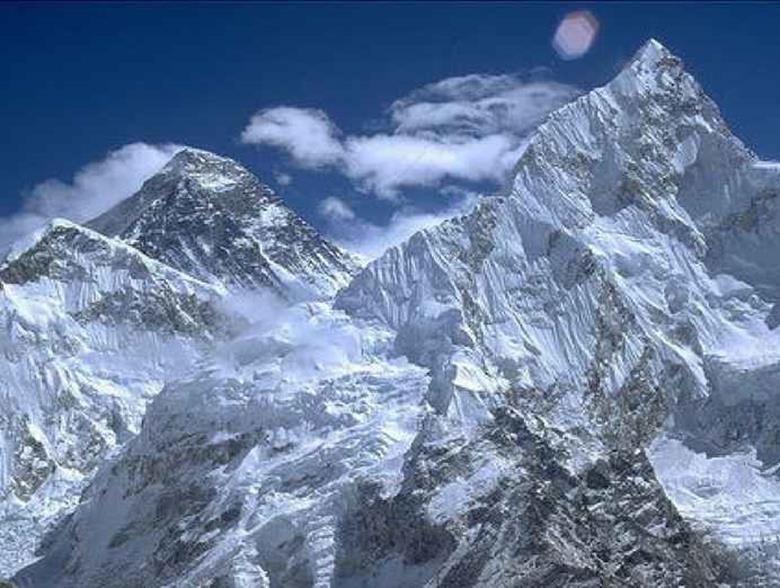 Source: Mountain trek
This peak is the highest peak of Arunachal Pradesh. This place is situated rather located in the middle of Tawang and West Kameng districts of Arunachal Pradesh. This place is 165 kilometers away from Tawang.
This place is a famous trekking spot and trekkers from all over the world come here to test their luck and have an amusing trek to this world Famous peak. Sa-Nga Phu is the local name of the place which means Kingdom Of Deity.
One who is in a mood to trek can visit this place. All the way during the trek all the views are heavenly and this experience is lovely. Do visit this place with your partner to have a romantic time here. This place is a gem to all the people of Arunachal Pradesh.
8. Madhuri Lake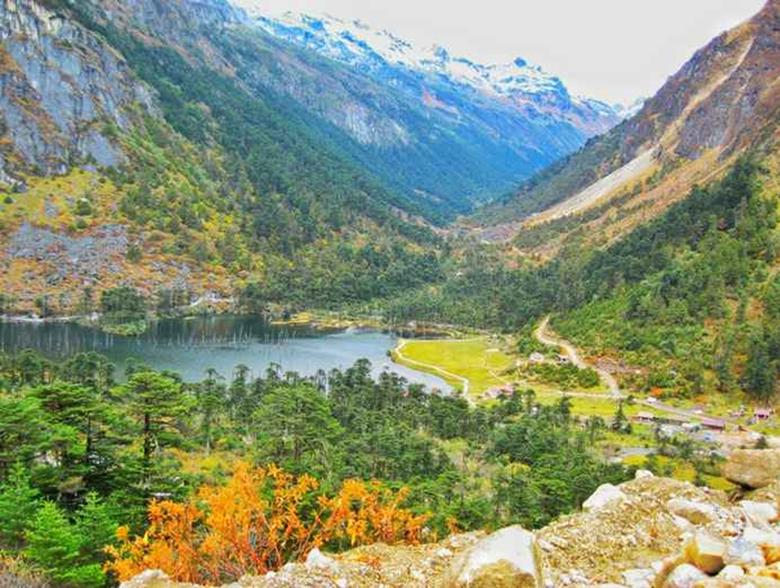 Source: Pinterest
As Arunachal Pradesh is home to Himalayas it also homes some most beautiful and world famous rivers and lakes one of them being Madhuri Lake. This lake is also called Sangetsar Lake. This place is a Kohinoor of the tourist Industry of Arunachal Pradesh.
This Lake is one of the most remote Lake of India and perhaps the World. This place is a breath taking combination of a water body covered with huge rocky mountains on all sides. The beauty of this place is beyond ones expectations and is a gem to Tawang.
Tourist must visit this place if they are in search of real calmness. One can hear the silence here. Camping with friends in such a place is a life living experience and these happy moments ad on to the treasure of happy moments of his or her life.
9. Tawang War Memorial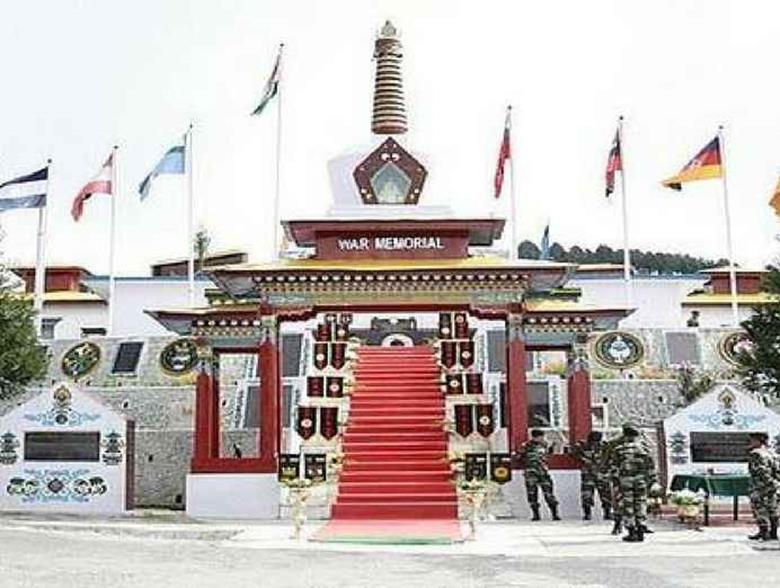 Source: Ancient India
Arunachal Pradesh has always been a mother of brave sons and produced some multitalented men who have represented India in many fields. Some of the sons are serving for our country and some have already sacrificed their lives.
Tawang War Memorial is a 40 feet tall color structure made on an honor of the brave Indians who have sacrificed their lives in Sino-Indo War fighting for their mother land. This place lies in the laps of Himalaya providing some heavenly views of the place.
One must visit this place with family to see and experience the honor of the pride men who have sacrificed their lives serving for their motherland. Do visit this place to see the memorial of those brave souls who have sacrificed their lives for us.
10. Jaswant Garh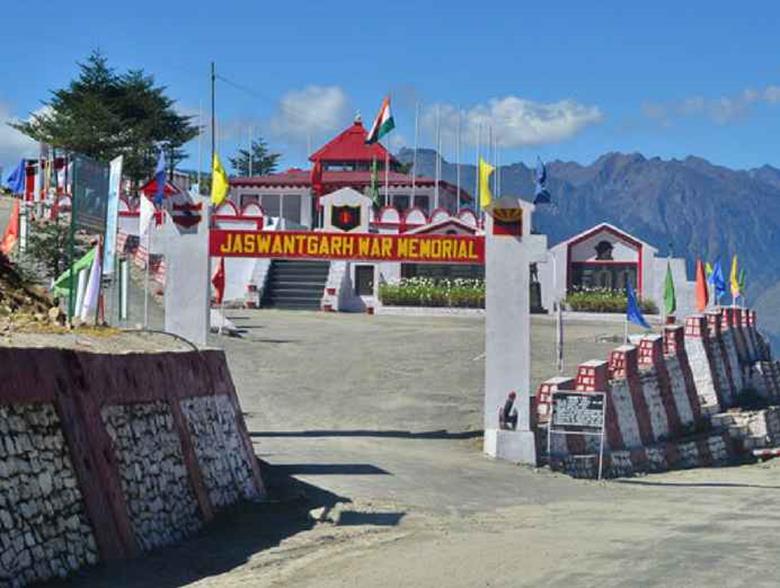 Source: Pinterest
This place is a memorial of Jaswant Singh a brave soldier, rifle man who was killed in the Indo –China war. His efforts to make India win the Battle was such that a memorial was built on his name on the same spot where he left for his eternal life.
People of Tawang believe that this man was a saint for them and his pure spirit protects them from all the evils. Some soldiers of the army are always posted here and they treat the idol of the brave soul as if he is alive.
This place is opened for its visitors who want to pay tribute to the great soul. One is advised to take all the small children here who can imagine that they belong to a country where one sacrifices their lives selflessly just to protect their motherland from all the evils who have tried to destroy the country.
So all the people reading this article who is in a mood to visit some hilly area in Arunachal Pradesh then this is your perfect spot. Suggest your friends and make plans. Go out for amazing trip to Tawang. Check out the life of this place with some Chinese influence. Experience the cultural heritage of this beautiful place. Don't forget to take pictures and do capture the life living and most happening moments of your life. Go for a trip with your friends here. These moments will never return back to your life and yes do believe that life is beyond the daily routine of your life.