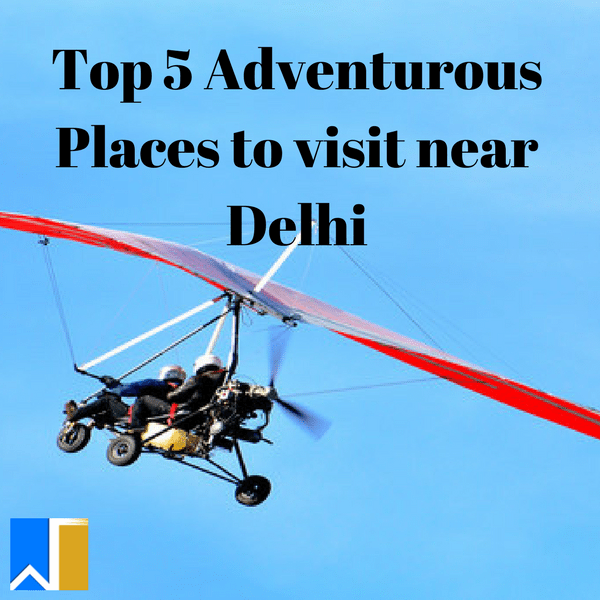 When you want the taste of adventure, the Indian capital is a ready-to-host instant mix where you can find more of adventurous and fun-filled arenas. With arousal of more adventure lovers, Delhi is one of the finest tourist attractions, most adored tourist destination and allures travelers all around the globe. Right from Go-Karting, mountain biking, zorbing to paragliding, bungee jumping, rafting and many more to mention, the city is definitely a not-to-miss hotspot for the backpackers. With no age restrictions, there are many adventurous activities to do in Delhi that would stimulate one's adrenaline.

The ecstatic beauty and centuries old heritage of the city adds flavor to the enthralling adventurous venture. Many private organizations have fed the hunger for adventure, organizing treks, camps, cycling trips, rock climbing sessions in and around the localities of Delhi. Thus the city corroborates to top the ranking in intensifying the rush of adrenaline to the adventure seekers. As the city is nearest to many popular tourist attractions, it fascinates a lot of globetrotters.

Just for the weekenders, who wish to experience the most adventurous deeds, here is a list of 'things to do in Delhi'. You can select amidst the following weekend getaways as per your desire but for sure, the moments would be a treasure trove of delights.

Adventurous Places to Visit near Delhi
---------------------------------------------------------
Best Deals for the Month
Following are the adventurous activities to do in Delhi
Flyboy Air Safari, Gurgaon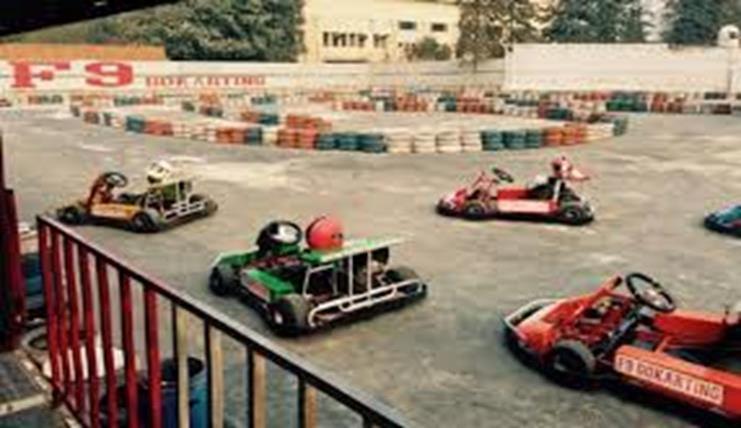 The Air safari is the right one; if you want try your hand at flying high. You can grow your wings and fly just like a bird enjoying the freedom of flying. You can explore the serene magnificence of Delhi by taking up a paramotor flight. Flyboy Air Safari guarantees a thrilling experience with an enormous sight of nature. Paramotor, a wheeled machine is attached with the paraglider where you can have a seat with an experienced pilot. Flyboy Air Safari has 100 percent safety record and the only qualification is that you should above the age of 4 to wave to the birds.

How to reach Flyboy Air Safari:

Situated at 46 kms from Delhi, you can reach Flyboy Air Safari in 1 hour.

Price:

It is up to the package you book. There are several packages available depending on the flight time and the minimum price is 1399.

Duration:

The minimum duration flight is 3-4 minutes and the maximum one is 24-26 minutes. They arrange both morning and evening sessions.
2. F9-Go-Karting, Gurgaon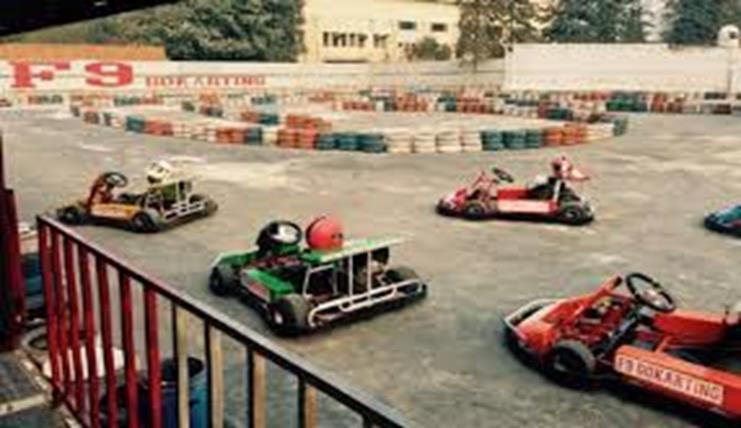 If you want to drive like the Formula 1 racers, then you can choose F9-Go-Karting. F9-Go-Karting, Gurgaon provides an enthralling experience using the technological innovation as an associate. F9-Go-Karting is also topping the charts of manufacturing and supplying go-karts. You can plan a trip with your friends or family members and spend a while there. They also host birthday parties. If you are interested in twisting and turning the steering wheel, and racing with your fellow mates in well-designed multilevel tracks, then F9-Go-Karting is where you can spend worthy

How to reach F9-Go-Karting, Gurgaon:

It is situated at nearly 41 kms from Delhi covering a travel time about 1 hour

Price

The fare for the ride depends on the number of laps you choose. The minimal price is 273+Tax for 7 laps.

Duration

F9-Go-Karting is open all the 7 days from 1pm to 10 pm
3. Indian mountaineering federation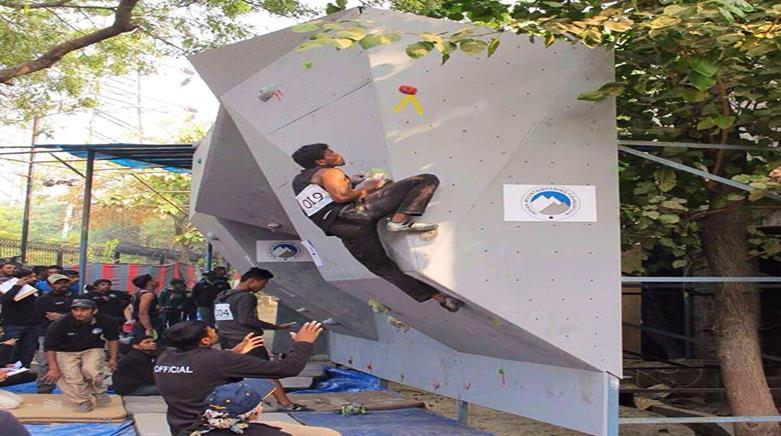 If you wish to test your strength and endurance levels, then you can opt Indian mountaineering Federation. It is totally not about a muscular body, weight or power, but more about exhibiting your will power. IMF has constructed the outdoor setup, an artificial rock climbing wall where you can climb up like monkeys taking everyone to their childhood memories. The sight of the giant boulder stone itself, will engrave your want to climb up. The first-timers will definitely have an awe-stricken experience in getting the grip on the rocks. The well maintained lawns surrounding the IMF adds beautiful feather to its cap. With no doubt you can just Rock On!

How to reach Indian mountaineering federation

It is situated in the heart of Delhi –South Campus, South Motion Bagh.

Price

It charges 150 for 4 shifts

Duration

IMF is open from 10.00 a.m. to 5.00 P.m. apart from gazette holidays, second Saturdays and Sundays.
4. Awara Adventure Tourism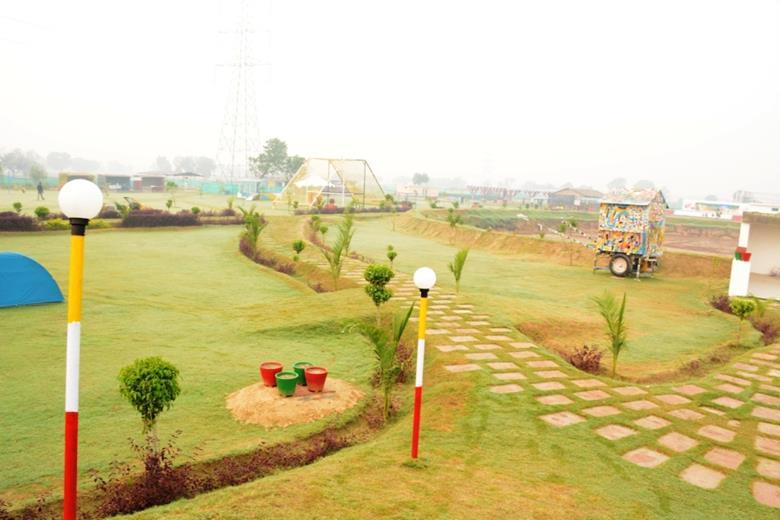 Awara Adventure Tourism is amongst the best picnic spot to catch on when you are about to engage a day as a group. The Awara farm is situated at Aravali Retreat. The journey on the Aravali hills itself is a treat to the travelers. The exultant drive on the rock-strewn roads of the hills, the exotic green cover, and unblemished air is one of a kind to experience. Awara aims at developing farm tourism on top of adventure. They also host corporate outings, family get-togethers for a weekend getaways. The Awara farm also offers luxuriate night stays. There are many deluxe rooms available where you can spend quality time with your mates. Spreading around more than 3 acres of landscape Awara farm bestows it's guests according to the season like rain dance in summer seasons and kite flying in the winter. They also engage you in adventurous activity like making you cross the mimic of Burma Bridge, suspension bridge and crawling down the commando net. Hence Awara camp serves as a nice weekend getaway.

It is located at a height of 7500 feet from sea level in Dhanaulti which is about 23 kms from Missouri.

How to Reach Awara Adventure Tourism

One day picnic package costs 1200 per adult and 850 for children of 5+10 years.

Price

One day package can engage you from 10 am to 5 pm
5. Camp wild Dhauj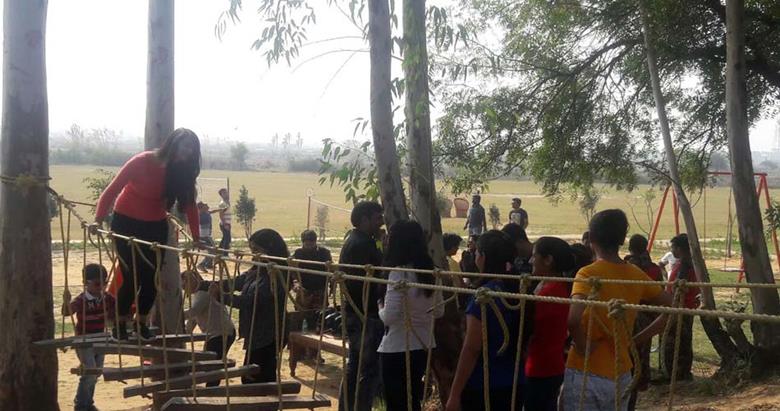 Camp wild situated near the Dhauj Lake, serves as an excellent spot for team building activities. For any corporate get outs, or school picnic, the camp facilitates adventurous activities to take part in. When you arrive here as a horde, the camp provides a large canvass to have fun with your fellow mates. Set in a remote location, the camp spreads over 12 acres of greenish well maintained landscape. The camp offers adventurous activities like zorbing, cliff jumping, river crossing, flying fox, Raft building, Tarzan swing and also so many more recreational activities too. The best time to visit the camp is during the winter, as the campfire and barbeque nights are not the ones to miss.

How to reach Camp wild Dhauj

The camp wild is situated at 57 kms from Delhi with a travel time of 2 hours.

Price

One day outing at camp Dhauj with a minimum group size of 20 persons costs 1200 + tax for an adult and 950+tax for children aging 5-12.

Duration

For a day's package the camp works from 10 am to 6 pm.