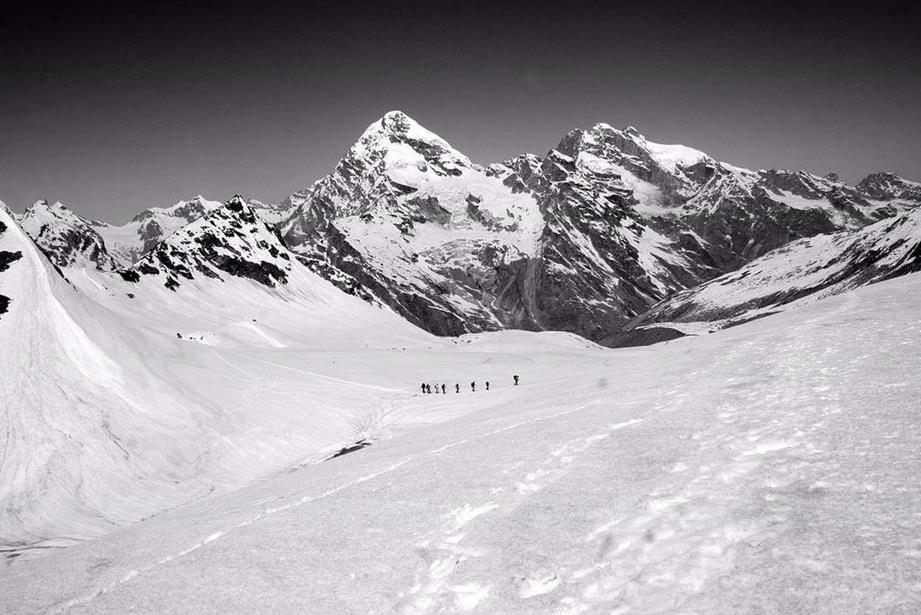 Trekking in an enormous nation like India can be thrilling. You can stroll through frozen deserts and tropical drizzle forests, climb gigantic Himalayan crests or run down extensive Rolling paddocks and that's too without crossing national borders.

There is fairly nothing like concluding a trek to a climax and gawking down into the immense openness. The pleasure derivative from a hot cup of tea and the simplest price can fade the fanciest feast, and knowing the locales is forever a bonus. And after the gut-twisting effort that entails short explodes of dizziness and fear, numerous grazes and cuts, pails of sweat and twinges and pains, you're leap to sense two things. Firstly how healthy you actually are. Secondly you realize the importance of life and its worth.

If you love hiking in India, then increase the level off hiking and try out these 10 toughest trails of India, which will make you realize that hiking is not just a leisure activity.

Hiking in India
---------------------------------------------------------
Best Deals for the Month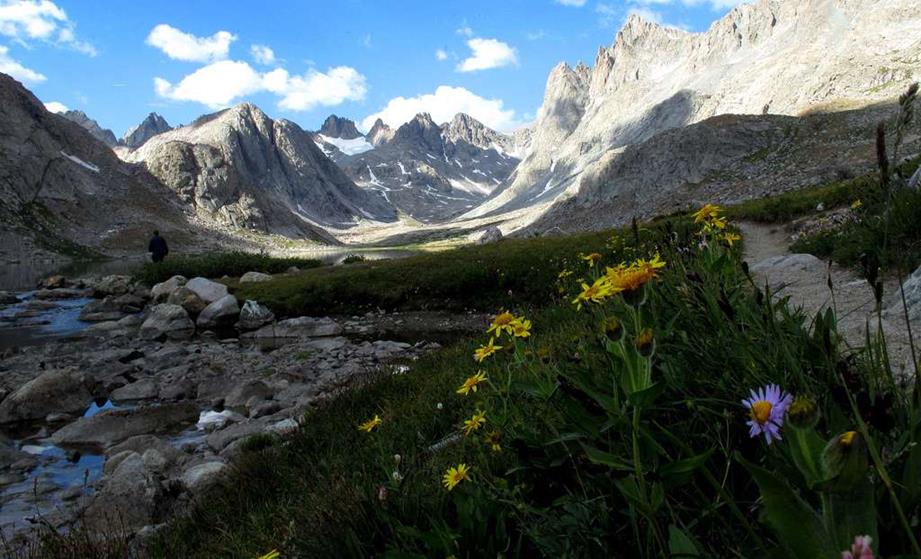 Source – flickr.com/OldManTravels
1. Stok Kangri Trek – Leh, Jammu and Kashmir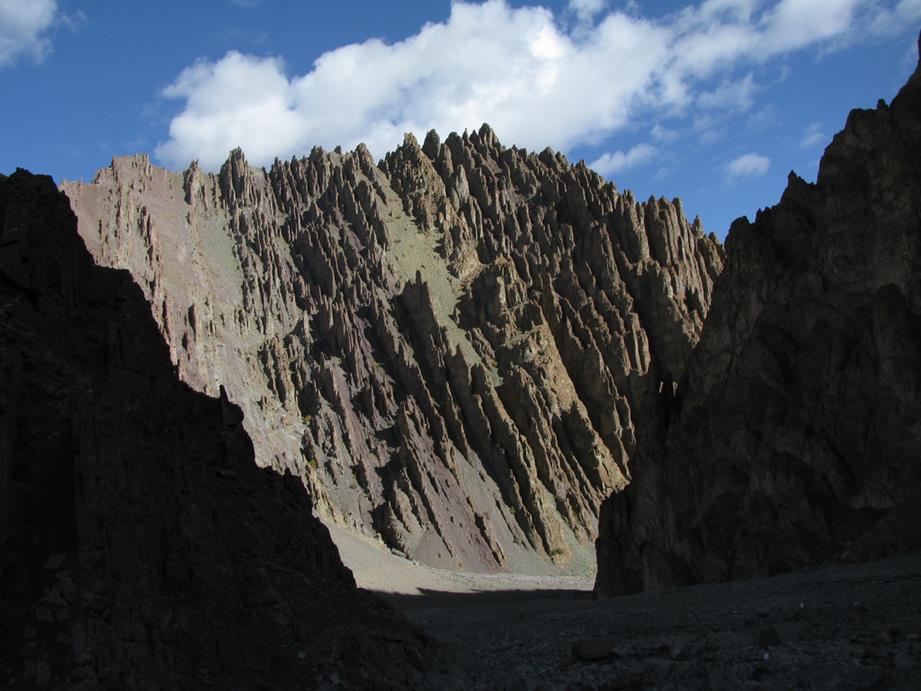 Source – flickr.com/Tina Iyer
Stok Kangri is one of the highest trekking peaks with the height at 20,000 ft above the sea level. To trek here you do not need any climbing equipments. High altitude, breathing problems, altitude sickness, crossing glaciers, oxygen deficiency, headaches, dry terrain and rivers with high current which can whip you away are some of the things, which makes it one of the most toughest trek of India. If you are looking for the tough hiking in India then you must choose this trek.

How to reach the base location – the trek starts from Leh, here you must stay for couple of days to get neutral with the weather condition. From Leh you need to go Chang Ma through Stok hamlet by road. Here you will entered into the snow covered region and start your trekking. From here you will move toward to Manokorma that is at the height 14,200 ft. the base camp is at the height of 16,000 ft.

Advice – be cautious while trekking back to Leh as mountains are steep.
You must start your final leg of the hike early because the transforms in climate after 12pm. It is normally continued maximum for 10 days. The total trekking is of approx 40 kilometers. It takes approx 18 – 19 hours at one stretch at average speed to reach the peak (21,000 ft) from the base camp (16,000 ft).

Major activities and attractions – you will love the amazing leh and while trekking you can experience various beautiful peaks like Gulap Kangri , Parcha Kangri etc. at Stok Kangri you can see fascinating Zanskar and other things as well.

2. Chadar Lake Trek – Leh, Jammu and Kashmir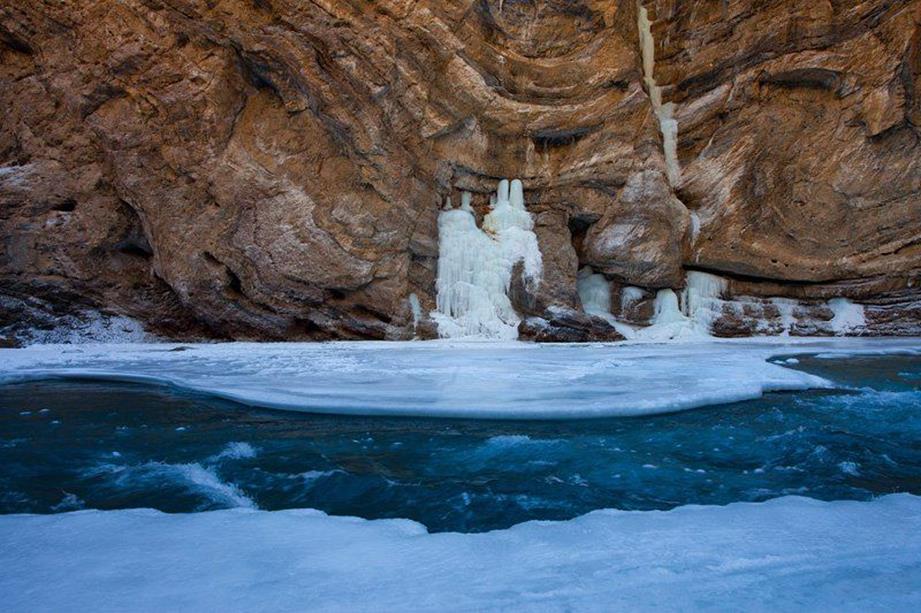 Source – flickr.com/sai.nagasrinivasan
In winters to go across frozen Zanskar River you need to cross the Chadar Trek. The Chadar trail is absolutely thrilling but dangerous too, the temperatures stay minus 15 to minus 20 degrees through the day and minus 25 to minus 30 degrees at nighttime. The trail will need you to stroll on a sheet of ice. Therefore the trek is named 'Chadar'.

How to reach the base location – Leh is the base location here you can reach either by flight or by road.

Advice –Through the hike, you need to be very cautious. You have to hike on very bony shreds of ice, surrounded by valley walls on one side and rapid sinuous icy stream on the other side. One blunder and you may be sluiced under the ice. You must take care while hiking here. To complete this adventure trip in India you need to walk approx 15 kilometers every day, the total trail is of 75 kilometers.

Major activities and attractions – But the environment, landscape, ice-covered river, sleighs, bizarre camp places, caverns, the forever Chadar and the skill of hiking on ice will make you enthralled. Hiking throughout the incredible Zanskar ravine on an iced up river is a matchless experience.

3. Kinnaur Kailash Circuit Trek – Himachal Pradesh
Source – flickr.com/Soham Sarkar
This trek is located in stunning Himachal Pradesh, Kinnaur is a pleasing district that is still unscathed by the tribulations of mass visitors. In the north of the untouched and tranquil Kinnaur is Spiti Valley, in the south you can experience the Garhwal Himalayas. The east is covered by Tibet and the west by Kullu. Moreover scenery lovers, Kinnaur Kailash circuit also magnetizes a great numeral of explorers from all over the globe due to the outstanding landscape it recommends for hiking expeditions. Kinnaur as well explains an immense covenant of Buddhist sway due to its immediacy to Tibet and is frequently followed by those who are attracted in learning the Buddhist ethnicity and legacy.

How to reach the base location – The Base camp for Kinner Kailash Circuit trek is Thangi, which is at the height of 2966 meters. To reach here you need to drive through Chail and Kalpa.

Advice – you must take help of trekking expert or hire any local to help you through this trek. You will not find much gathering.

Major activities and attractions – Because of its spiritual significance, this trail magnetizes pilgrims and supporters from entire the nation. To take round of this holy mountain is believed to be very fortunate.

4. Pin Parvati Valley Trek – Himachal Pradesh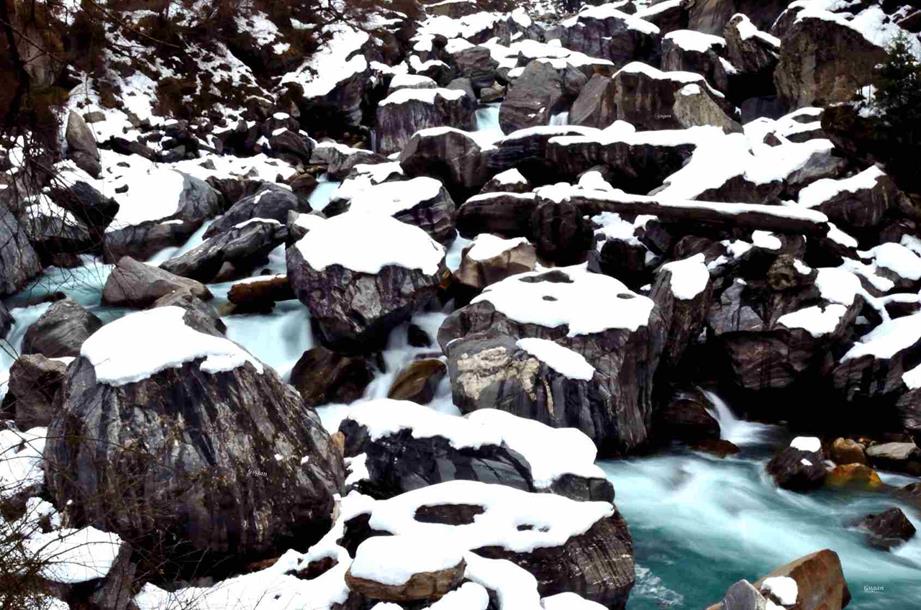 Source – flickr.com/Rajesh Joshi
The beautiful trail starts from Parvati Valley of Kullu to Pin Valley of Spiti Valley. The landscapes of both places are completely contrasted to each other. While hiking from Kullu you will find beautiful lush green mountains with fertile landscape and Pin Valley is totally infertile and devoid. This stunning trail is also known as "Valley of Gods". It is situated between the Pir Panjal range and the Dhauladhar range. This breathtaking journey will end finish at the drowsy modest village of Sagnum. At this point you can get a jeep expedition for the Spiti valley, where you can discover places of Buddhist significance and also see some appealing parishes before bearing back.

How to reach the base location – The trail of Pin Parvati valley starts from Manikaran, here you can reach by road or even you can take flight for Kullu.

Advice – The hike over Pin Parvati Pass is the most exigent and daring trek that necessitates lot of physical strength and psychological potency. Climbing more than 17,000 ft, tricky gradient, a sharp incline, rough topography, snowstorm and glaciers and fuzzy trails, are the various challenge that voyagers face.

Major activities and attractions – You will love this enchanting journey. During this trail you will see verdant green alpine jungles, ponds, clusters of natural flowers, splendid mountain crests, etc. On this trek you will also cross the Mantalai Lake that is essential Hindu holy centre. You will also get some fantastic views of the nearby mountain peaks like the Parvati North, the Parvati South, Kullu Eiger and the Pinnacle. Besides trekking Spiti is also one of the best weekend getaway to enjoy.

5. Lamkhaga Pass Trek – Uttarakhand and Himachal Pradesh

Source – flickr.com/Romesh Bhattacharji
The Lamkhaga Pass unites north east of Garhwal with Himachal Pradesh and is covered by tempting scenery of snow, peaks and air of secrecy. The perfidious trek engages a sheer climb to 5200 feet, uncertain glaciers and stream journeys, thin air and rough topography makes this trail as one of the most treacherous trails among the other mount trails in nation and even Indian require taking special consent to go for hiking here. It is one of the best and dangerous adventure trips in India.

How to reach the base location – Harsil in Uttarakhand is the base camp for Lamkhaga Pass Trek. Here you can reach by road.

Advice – You need to take special permission for trekking this trail. There are lots of difficulties in this trek. In 6 – 8 days you need to climb 17,000 ft, which is not a cake walk.

Major activities and attractions – Grandiose Mountains, the tranquil scenic hamlet of Chitkul, astonishing valleys and grazing lands and the varying culture of two different states.

6. Roopkund Trek – Uttarakhand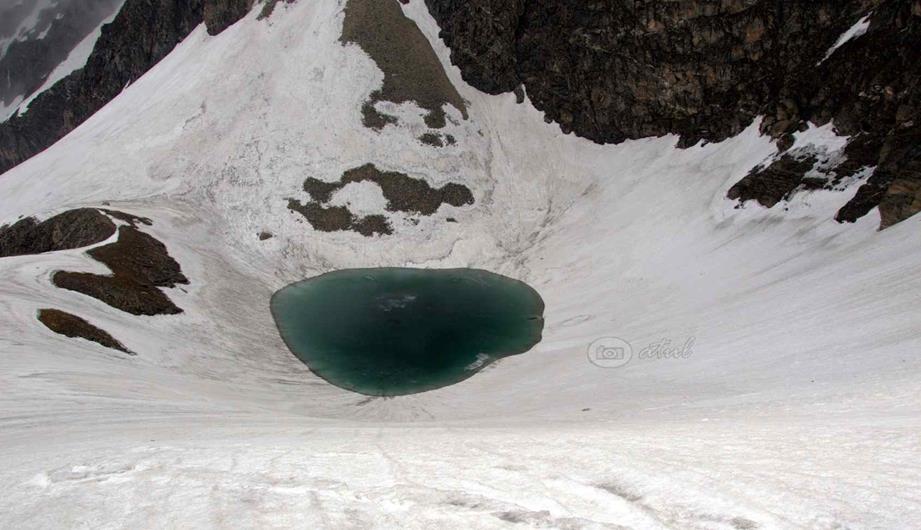 Source – flickr.com/Atul Sunsunwal
The trail to Roopkund Lake provides the best views of Himalayan exquisiteness. The trail starts from Lohajung that is located at an altitude of 3200 meters and continue for five days until you reach the lake that is at an elevation of 5000 meters. You will experience beautiful hamlets, jungles, Bugyals and rivers for couple of days of your trekking. Besides trekking you can also enjoy your weekend getaway in the lap of nature.

How to reach the base location – The base camp for this trek is Lohajung, here you can reach by road easily.

Advice – As you will go higher the atmosphere will get thinner. You should be healthy and fit for this trek. Your energy levels must be high to get adjusts better in the varying environment. Your team leader must be trained and experienced.

Major activities and attractions – While trekking you will get majestic views. You will get to know about different culture and tradition. The Auli and Bedni fields, bushes, the temples, dense forests, different wild life and the mysterious lake are some of the main attractions of this trail.

7. Mayali Pass Trek – Uttarkashi, Uttarakhand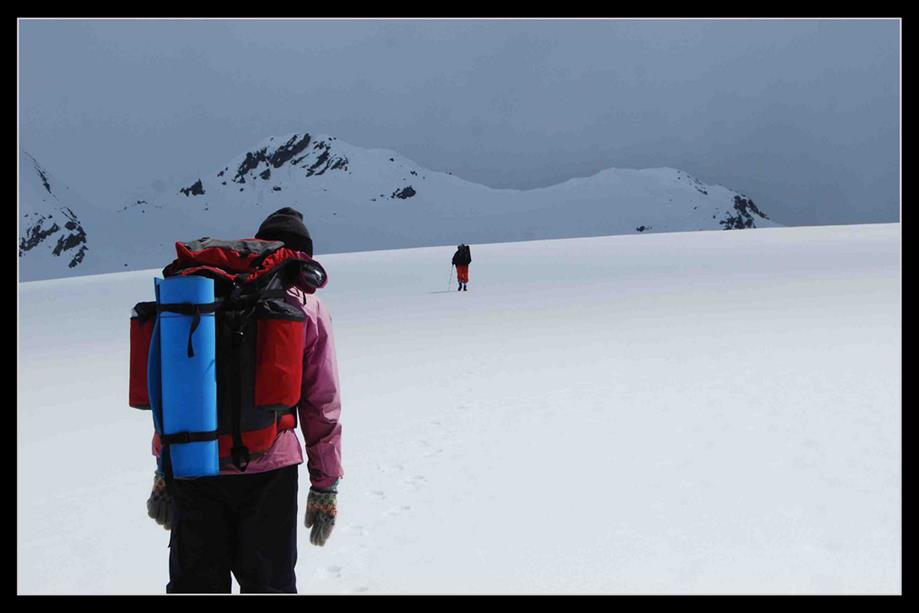 Source – flickr.com/Anirban Mondal
You must have experience of hiking above 14,000 ft to cover this trail. This trail is not an easy task where you can enjoy your weekend getaway. It's really tough and challenging. You need to walk through sheer incline, rocky moraine, and snow fields and need to walk through glaciers.

How to reach the base location – The base camp is Ghuttu. Here you can reach by road from many cities. The nearest railway station is Haridwar that is 163 km away from Ghuttu.

Advice – You must have hiking experience on high altitude.

Major activities and attractions – This trail starts from Uttarkashi and will end at Kedarnath, which itself is a big attraction. Besides this you will cross green forests, small farms, alpine fields, blue lakes, streaming rivers and breathtaking views of snow covered peaks.

8. Snow Leopard Trek – Hemis National Park, Ladakh – Jammu and Kashmir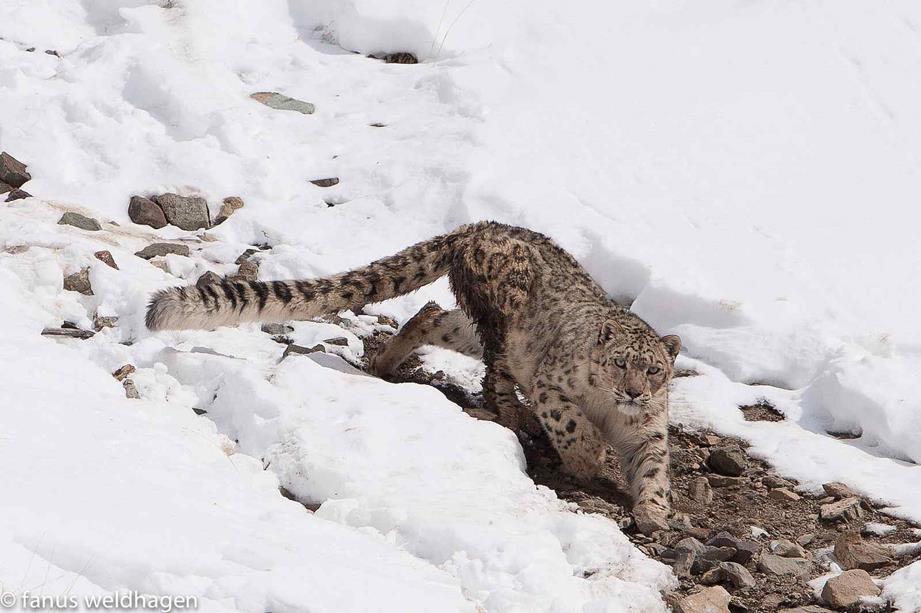 Source – flickr.com/fanus weldhagen
Hemis National Park is the national park on the highest altitude in the world. This is certainly a contusion. There are no motor able or metallic roads that cross the park. There are numerous routes for hiking from June to October. Every summer villagers celebrate Hemis festival here.

How to reach the base location – Leh is the base Location for Snow Leopard trek. Here you can reach through road via Srinagar or Manali or by air. The nearest airport is in Leh.

Advice – The jagged landscape of the National Park, chilly temperatures, exigent nights with -20 degrees temperature, and high elevation are several of the dares you would meet.

Major activities and attractions – In summers this place is bloom with different flora and fauna. You can spot numerous snow leopard, argali, blue sheep, migratory birds and beautiful mountains.

9. Kugti Pass – Himachal Pradesh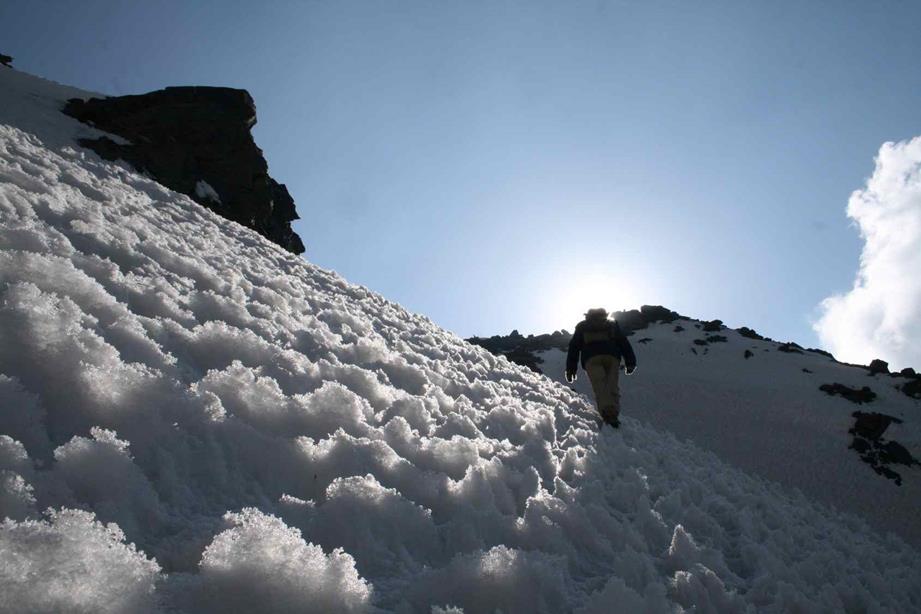 Source – flickr.com/Surendra Gohil
Himachal Pradesh is not only best weekend destination but also one of the best places for trekking. One of the toughest trails is Kugti Pass. You can hike till 16,600 ft above the sea level. You need to cross rough terrain, steep gradients, glaciers and thin layer of snow.

How to reach the base location – Dharol is the base camp for Khugti Pass. Here you can reach by road through Bharmour, which comes under Chamba District.

Advice – This 6 days trail is quite difficult you must have prior experience of trekking.

Major activities and attractions – This trail offers breathtaking sceneries and majestic peaks. As you will cross Spiti you can experience both jungles and deserts on the same trail.

10. Goecha La Trek – Yuksom, Sikkim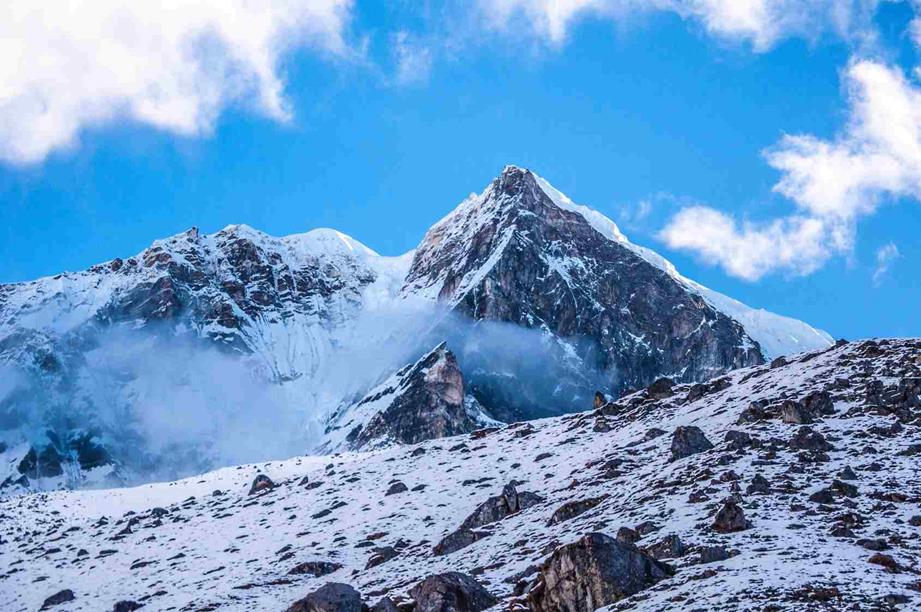 Source – flickr.com/Trinanjan Chakraborty
This is one of the most beautiful treks of Himalayas. This trek is further divided into different phases. First phase is Sachen at the altitude of 7,200 feet. From here you need to trek to Tshoka that is at the altitude of 9, 650 feet.

How to reach the base location – Yuksom is the base camp for Goecha La trek. It is properly connected through road.

Advice – you need to make entry in the local police station of Yuksom and also need to take permit of trekking, which your tour operator can arrange for you. Take your necessary supplies from Yuksom as further there are no other town.

Major activities and attractions –You will enjoy this trek from Bakhim you can enjoy the beautiful view of Yuksom Valley. Further you can explore the dense rhododendron jungles and view the enormous beauty of Himalayan peaks. Besides this you will also pass through Samiti Lake which will mesmerize you with its dazzling turquoise waters.