Darjeeling is one of the most beautiful hill stations of India. It is best known for its tea gardens. These tea gardens are world famous and produce one of the best teas of the world. This city is in the lap of lower Himalaya, well known as Mahabharata Range. Earlier this city was under Sikkim until it was taken by Gorkhas and later the British. The town is now abided to the lively Sikkimese and Tibetan traditions. Darjeeling Himalayan Railways has been considered as UNESCO that is a World Heritage Site. There are many things to do in Darjeeling.

You must visit here to get explore the stunning views, delight in with mouthwatering delicious Tibetan and Sikkimese cuisines, experience the Buddhist and Tibetan culture and take home beautiful memories and handicraft crafted items made by the locals. All these are few mentioned things to do in Darjeeling.

Things to do in Darjeeling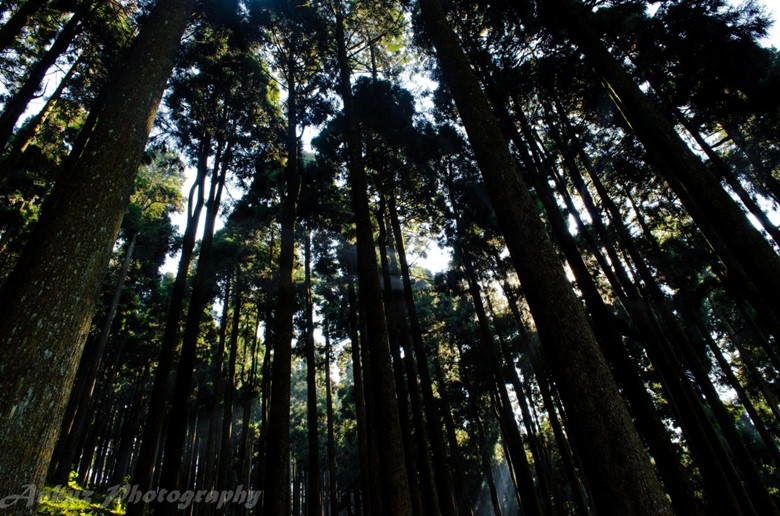 ---------------------------------------------------------
Best Deals for the Month
Source – flickr.com/Ankit Agarwal
Here are the certain top places to visit in Darjeeling. Darjeeling is a beautiful place and there are lots of things to do in Darjeeling along with amazing places to visit. So pack your bags and get set go!

1. Himalayan Mountaineering Institute (HMI)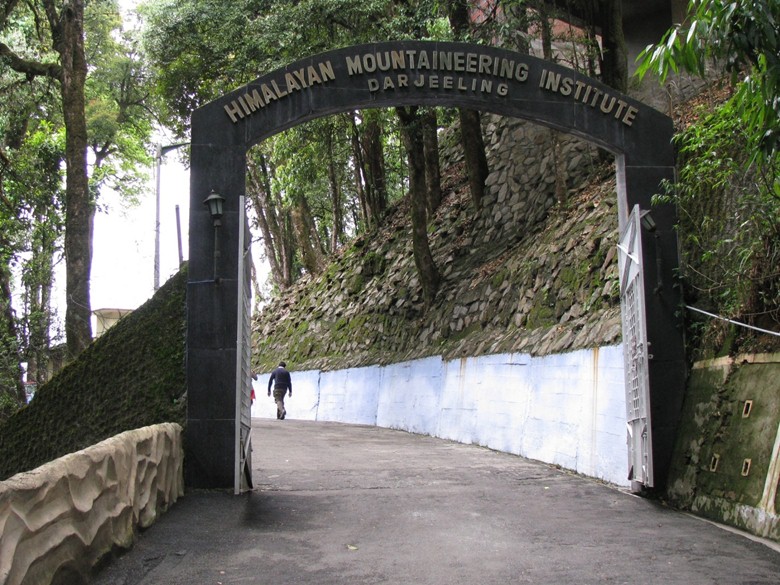 Source – flickr.com/Shankar s.
HMI is a destination by itself and it is like pilgrimage for the mountaineers. It was established in honor of Tenzing Norgay. Sir Edmund Hillary and Tenzing Norgay climbed the Everest in 1953. This is well developed and well equipped museum including mountaineering displays and other artifacts. It also has boarding school for climber's student, trainer's houses, restaurants, shops and more. This wonderful place is situated at Jawahar Road and can be entered from Mall Road. This weekend getaway is best for trekking learners and mountaineering students.

2. Padmaja Naidu Himalayan Zoological Park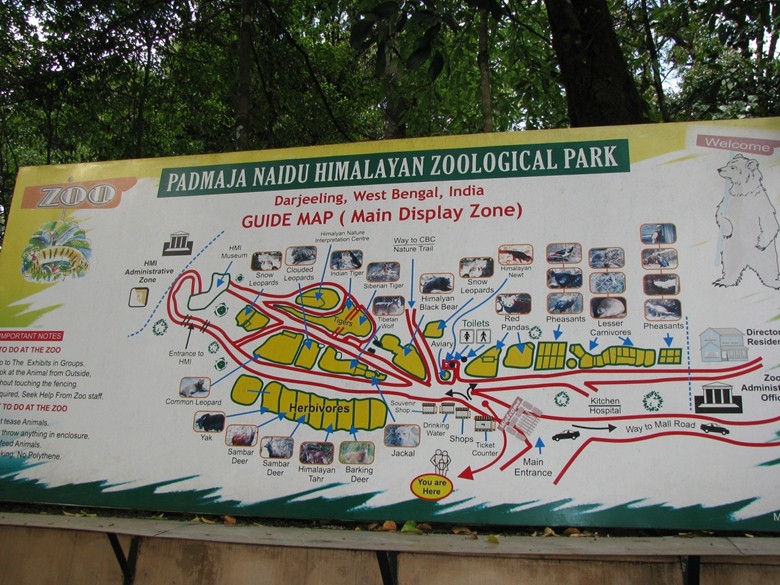 Source – flickr.com/Shankar s.
This zoological park is also situated in the premises of HMI, so you can cover both together. This zoo is quiet unique as you can see several rare animals here like Red Pandas, Tibetan Wolf, Himalayan Snow Leopard, Siberian Tigers, Mountain Goat and many more. This place is a home of high altitude animals. The park is scattered in an area of 67.56 acres and 2,134 meters above the sea level that makes this place a very nice weekend destination for nature lovers.

3. Tiger Hill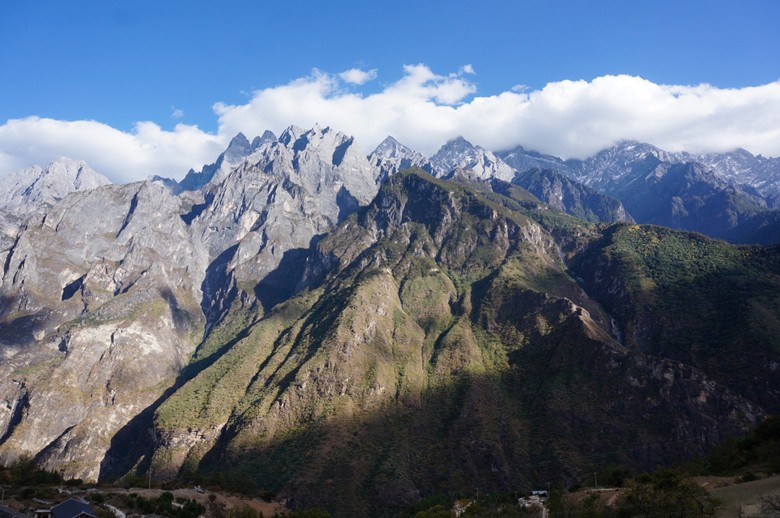 Source – flickr.com/Andrew Smith
This is at the highest point of Darjeeling. This point is famous for the sparkling sunrise view of the Kanchenjunga and eastern range of Himalaya, which looks enormous and fabulous. If weather is clear you can get lucky and can see the Mount Everest. This beautiful place is just 11 kilometers away from Darjeeling and would take 40 minutes to reach here through the car. This is the most beautiful and best weekend destination in Darjeeling. You can go for various things to do in Darjeeling from trekking to campaign.

4. Batasia Loop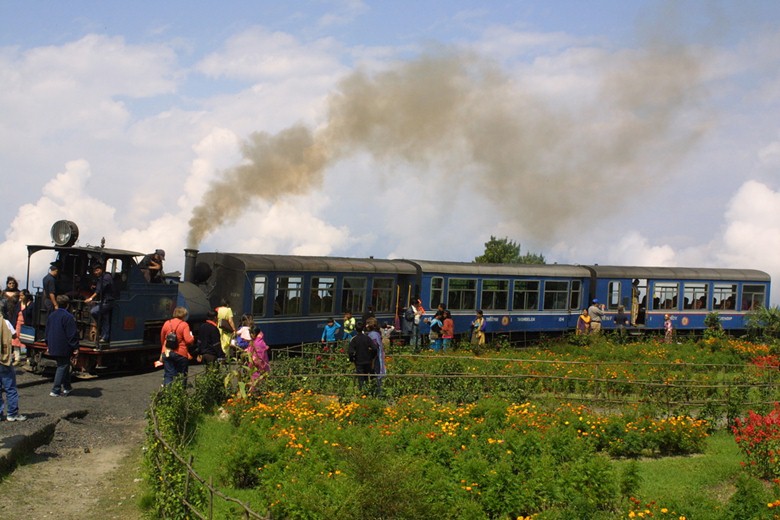 Source – flickr.com/Joe Gratz
Batasia loop is a loop or a twisting of a slender gauge railway path where the Toy train confers a rapid spiky tumble from Ghoom. Here you can see beautiful manicured gardens, waterfalls and streams and can see wide ranges of Darjeeling Mountains and landscapes and other Eastern Himalayan Peaks. This place is located just 5 kilometers away from Darjeeling, near the Ghoom that makes it the most preferred weekend destination. This place is also known for Gorkha war Memorial, where in toy train you can get 360 degrees view of Darjeeling. The local handicraft market is located nearby, which is a must visit spot.

5. Darjeeling Ropeway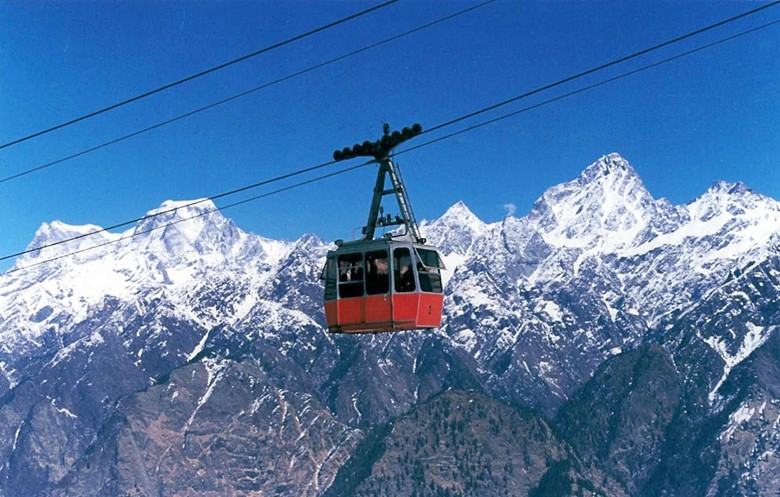 Source – Flickr.com/Sisir Pradhan
There are many things to do in Darjeeling such as ropeway or Rangeet Valley Passenger Cable Car is the best way to view different shades of Darjeeling's enormous beauty. You can see the beautiful green Darjeeling Valley below, huge green lush tea gardens, mountain streams, dense forest, big waterfalls and snow covered big Mountains. After leaving ropeway you can enjoy the romantic walk at tea gardens, enjoy the beauty of tea estates and get relaxed and capture the view with your camera.

6. Chowrasta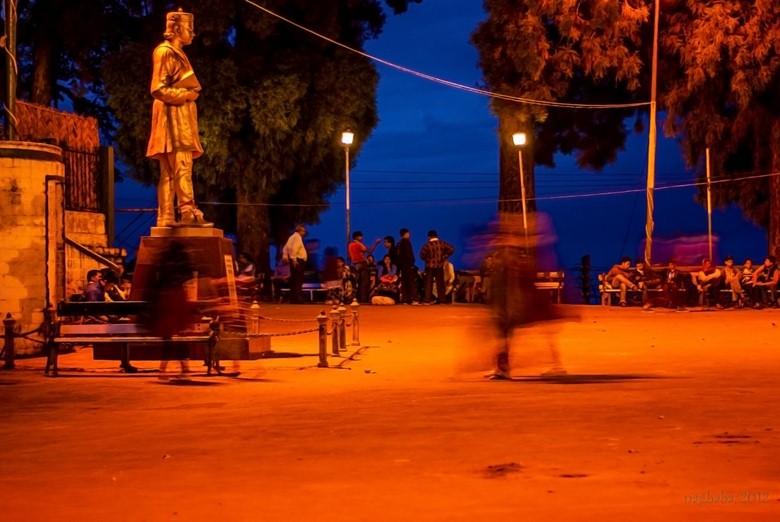 Source – flickr.com/Himel Nag Rana
As the Sunset you can enjoy the beauty of The Mall. The Mall or Chowrasta of Darjeeling is the downtown in Darjeeling. People love to lounge and enjoy sunbath here. You would love to sit here and enjoy the time with friends and family while watching the view of mountains and feeling the cool zephyr. Pine tree and the wonderful Mountain View will surely hypnotize you with it beauty and on other side you will find shops, restaurants and local food joints offering different things. Grab the bench and get relaxed with certain local street food. This place is the best weekend gateway for people who want to enjoy their weekends.

7. Ganga Maya Park and Rock Garden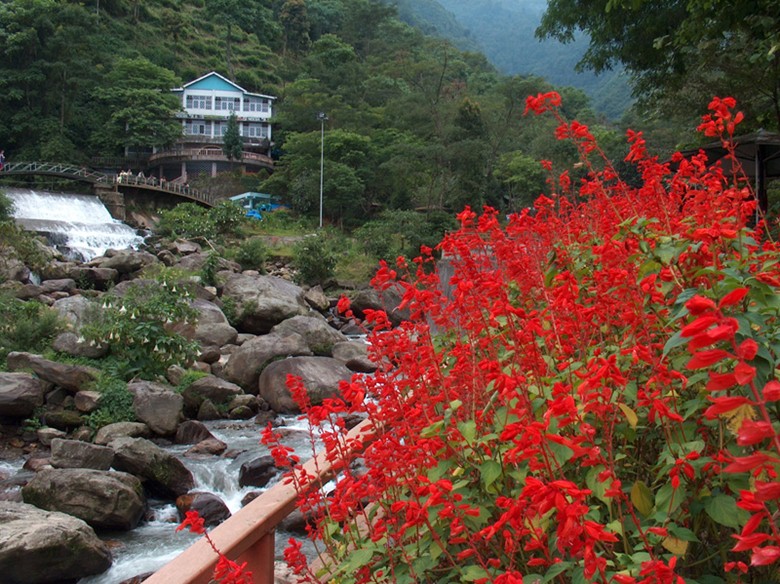 Source – flickr.com/Pune Limbu
These beautiful scenic parks have wonderful views that are situated a few miles away from the Darjeeling Town. Ganga maya is 13 kilometers away from Darjeeling and before this place you will find the mesmerizing Rock garden. Rock garden is beautifully designed and cut through the rocks, giving it terraced garden look where you can sit on the bench and can get into deep thoughts of this beautiful town. In Ganga maya you can enjoy the stream of waters and waterfalls flowing through it on a valley makes the perfect weekend gateways. Here you can find different variety of flower gardens, rock garden and much more.

8. Japanese Temple Peace Pagoda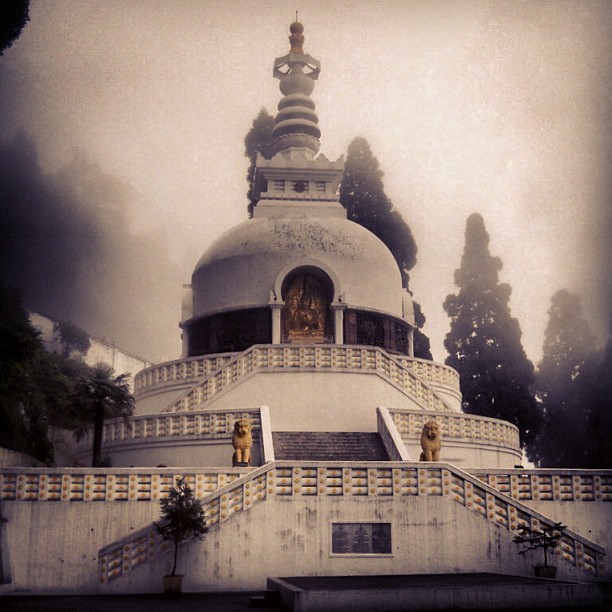 Source – flickr.com/Kunal More
Japanese temple is a symbol of peace and tranquility and you can reach here in just 10 minutes if you have car for a perfect weekend destination. This place is situated at the Jalapahar hill, which is crafted in customary Japanese style where you can get inner peace and enchant your soul. This is the best thing to do in Darjeeling. The Peace Pagoda has four avatars of Lord Buddha. It was built during 1885 – 1985 by Nichidatsu Fuji who was Japanese Buddhist. This master piece is a part of 30 similar structures around the world. This white structure will surely touch you from deep inside as the height of this Pagoda is 28.5 meters and it is 23 sq meters wide.

9. Observatory Hill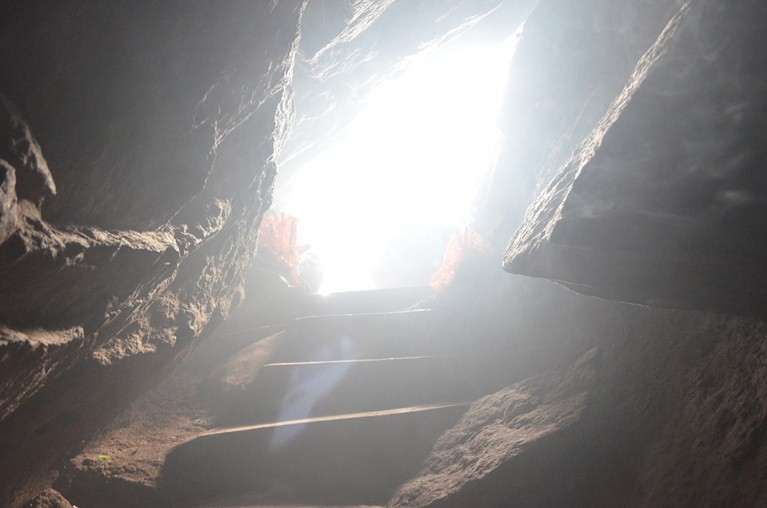 Source – flickr.com/Matt Stabile
Located near Chowrasta Square, Observatory hill is well known as a must visit tourist attraction in Darjeeling. This place will give you magnificent views of the Kanchenjunga, which is a must thing to do. This is an ideal place to get 360 degree view of Darjeeling. You can also visit Mahakaal Temple dedicated to Lord Shiva, which is in the centre of the Darjeeling. If you love photography, than this is best weekend destination for you.

10. Water Rafting at Teesta River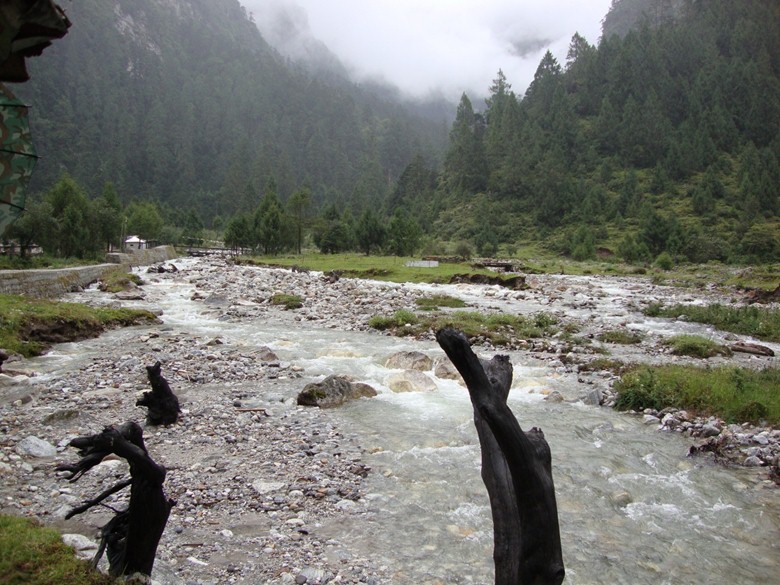 Source – flickr.com/Utkarsh Kumar
Darjeeling is one of the most visited and liked Hill stations of India. Here you can find all sorts of tourists. For adventurous tourist one of the best places is Teesta River for rafting as this river winding in the glittering environs of the mounts has muscular white water in its course. This is one of the most famous tourist points of Darjeeling. White Water River Rafting at Teesta River is one of the thrilling experiences, which you should never miss. This is best weekend destination place for adventure lovers.

11. Relax at a Tea Garden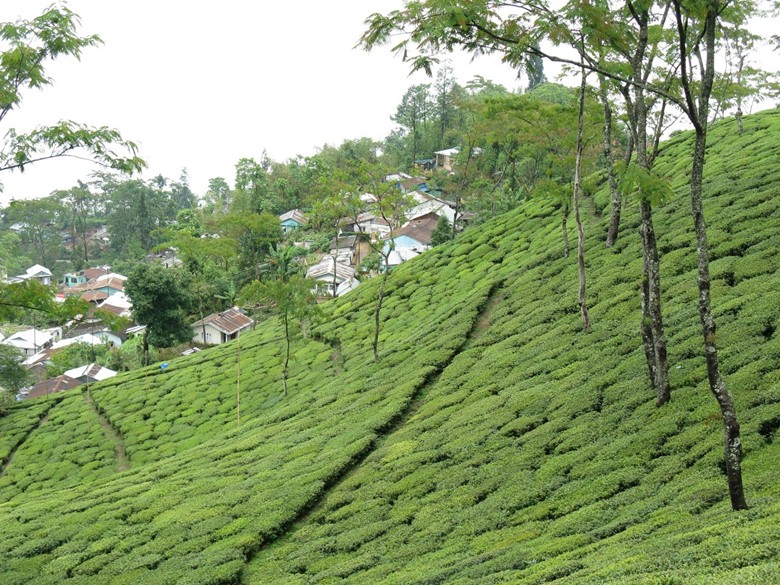 Source – flickr.com/Shankar s.
Sprawling Tea gardens are the main attraction of the Darjeeling because this place is famous for its varieties of teas and its popular around the world. The verdant pruned bushes, which should be in to must to go places of Darjeeling. This is best weekend destination to stay and relax in greenery with aroma of tea leaves. You will see women working in tea garden in their traditional and colorful dresses with huge basket at their back.
12. Trip to Kalimpong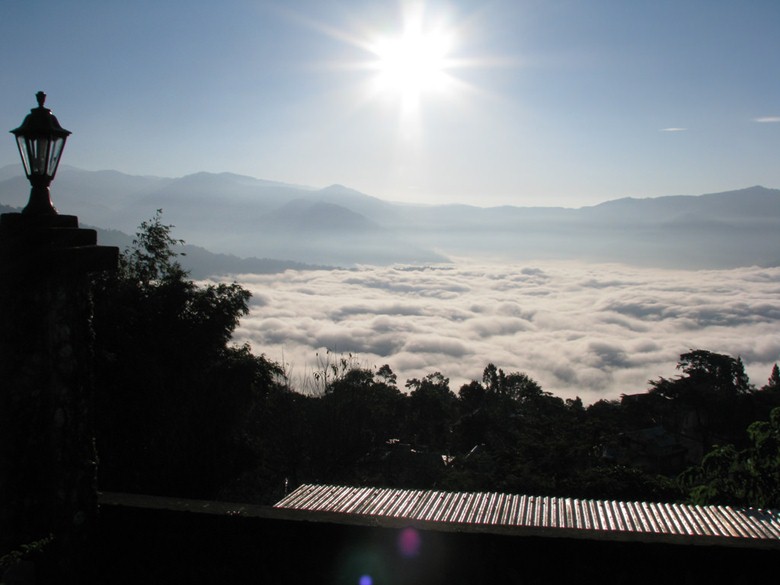 Source – flickr.com/Jeanny van Wissem
Kalimpong is located in the east of Darjeeling, which is a miniature town full of beautiful and breathtaking scenery. Here you will find several old and famous monasteries and get to know about the history of various Buddhists and you will also enjoy this weekend destination with your friends and family. You can also visits nearby areas like Lava, Rishyap, Pedong, Loleygaon and Virgin Village. You can contact any local cab driver or can choose any local tour package to enjoy all these places hassle free. You can also visit several museums, parks, historical missionary schools and much more.

13. Darjeeling Himalayan Railway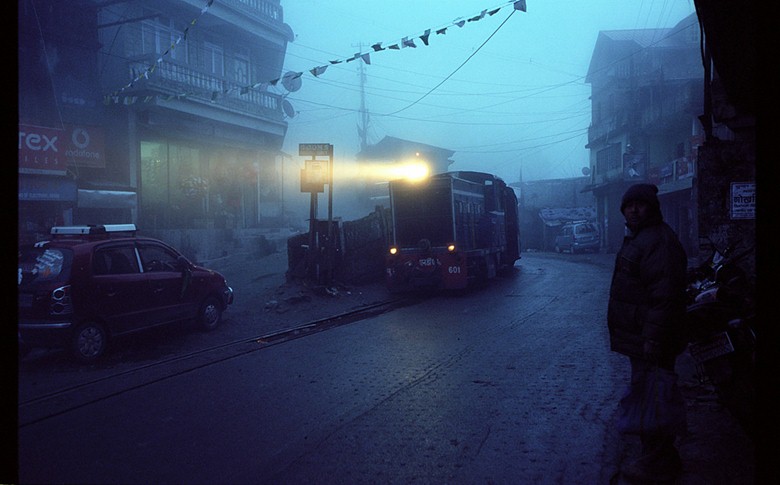 Source – flickr.com/Alena Getman
Darjeeling is famous for couple of things and one of them is Darjeeling Himalayan Railway where the toy train is world famous. It is indeed 2 ft in width and covers area from Darjeeling to Jalpaiguri and was built in the 1879 to 1881, which is known as the World Heritage Site Declared by UNSECO in 1999. DHR is the second Railway getting this Honor and the first one is Semmering Railway, Austria. This should be in your must to do list as it is life time experience, which will make you both exciting and thrilling and create a perfect weekend getaway for you.

14. Singalila National Park
Singalila National park is 2134 meters above the sea level. This National park is situated on the highest region of the West Bengal. From here you can see panoramic views of the Beautiful Himalayas and other amazing peaks. This place is paradise for trekking lovers as you will get scenic views, flora and fauna, vegetations and different species of birds. Even you wildlife comprises infrequent and scarce species like Black Bear, Red Panda, Leopards, Tigers, Serow, Barking Deer and many more animals. If you love trekking than this could be the best weekend destination for you. You can involve yourself in getting best experience of lifetime photography.

15. Tibetan Refugee Self Help Center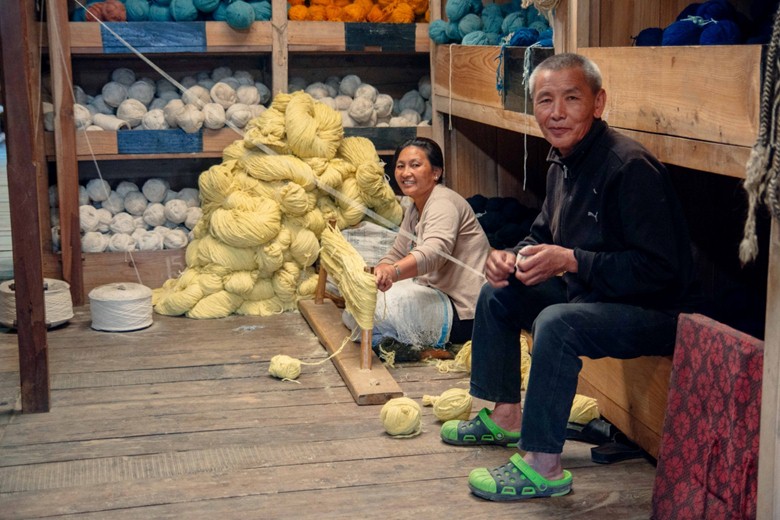 Source – flickr.com/Tapestry
This center was established on 2nd October 1959 for healing of Tibetans who pursued Dalai Lama and runaway from their motherland in the period of havoc. To continue living, their accepted the beliefs of self assist. This place is situated on the Hilltop where you can go through the Lebong Cart Road. Here you will find Tibetans crafting exquisite hand crafted things like Shawls, woolen carpets, leather items, carved wooden items and much more. In the middle you will find place from where you can buy these products at best price. If you are in Darjeeling you must visit this weekend destination for sure.