College years are said to be the best time for college trip as you are no more a kid. Travelling to different parts of the country, seeing new things, meeting new people helps you in your character formation. This obviously adds to your college life memories and also helps you learn a lot of new things.
Places to visit in India during college Trip:
Here are some must visit places where you can go while you are in college and enjoy with your college friends.
Goa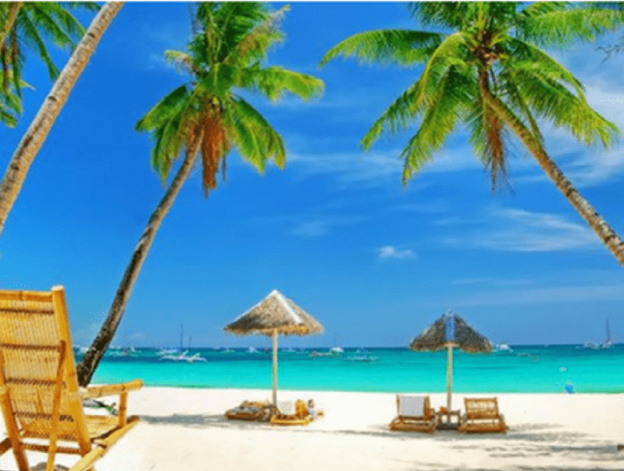 ---------------------------------------------------------
Best Deals for the Month
Goa is one of the best places which one should visit during college years with friends. Undoubtedly it is a party hub where one can taste and see the best of Portuguese culture in India. Usually bachelors come here to celebrate and live their adult and independent lives with friends.

Here one can visit beaches, forts and churches, night bars and clubs, etc. One can also try their luck in casinos and enjoy water sports here.

Here the other attractions are Church of Mae Do Dues, Aguada Fort, Temple of Bodgeshwar, etc.

2. Srinagar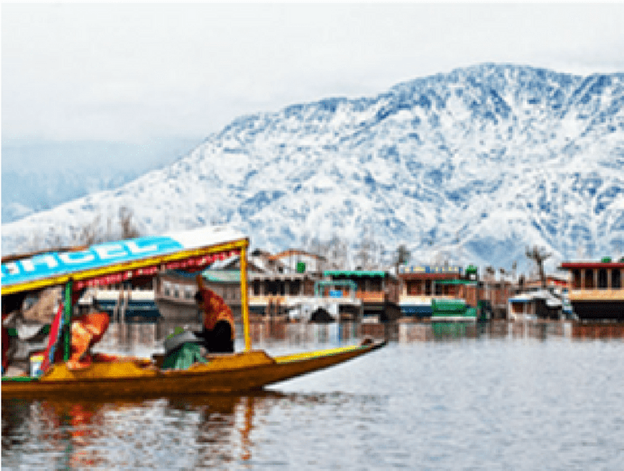 Srinagar, the gem of Kashmir, is a good place to enjoy life between the hills. Kashmir is regarded as a living paradise and attracts a large number of tourists from all over the world. Bachelors come here to celebrate their lives with friends and spend time keeping apart the hectic and boring daily life.

Here one can spend nights in beautiful Dal Lake by boarding a houseboat called shikara, and enjoy the nights stress free with friends and the heavenly breeze. One can also go for sightseeing. Shalimar Bagh, Hazratbal mosque and Shankaracharya hills are the places mainly visited by tourists.

3. Binsar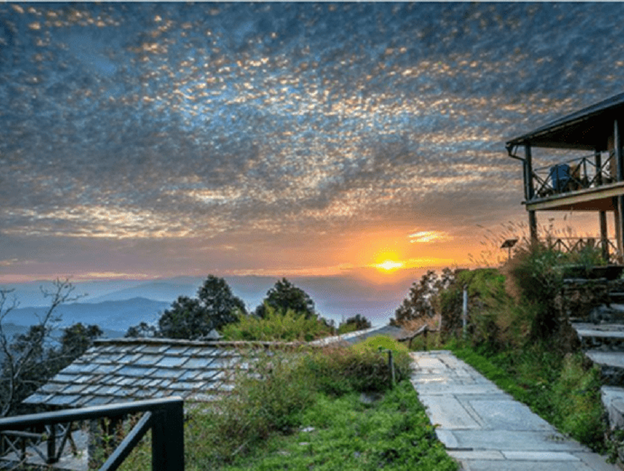 Located in the heart of the Kumauni region of Almora, Binsal is a perfect place to experience the beauty of the wildlife in India. A place situated in a high altitude surrounded by jungles allows a big variety of wildlife to reside here. Peace is a perfect word to use here which allows the flora and fauna to develop naturally as they are meant to.

Here one can visit the Bineshwar Mahadev temple to see and experience the cultural heritage of India. The other major attractions are Zero point, Binsar Wildlife sanctuary, etc.

4. Kanatal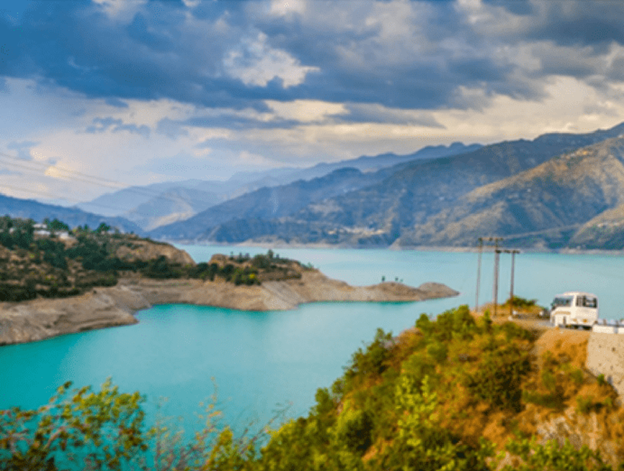 As a rise in the want of camping in our country, Kantal is regarded to have or rather served the best camping experience in India. Place in the hills have a clear sky upon it which helps the stars to shine brightly and help the campers to look and enjoy the view of various formations and constellations at night.

Here one can spend nights with friends sitting around a bonfire and chatting with each other. And later can enjoy the view above them .Other tourists spots here are Kodia jungle, Tehri Lake, etc.

5. Kasol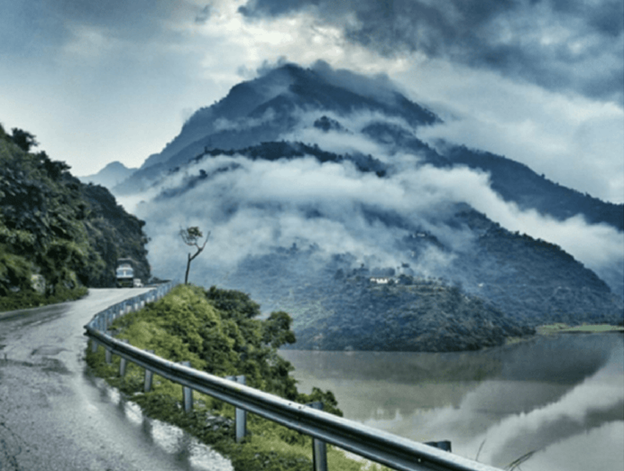 It is said that one should travel once alone or with friends to Kasol. One comes back with a life time experience of travelling. It is one of the most peaceful places in India. Here one experiences grass growing greener near him/her and a sense of peace comes to us whenever we enter this place.

Other tourist spots are Parvati River, Malana village, Manikaran Sahib Gurudwara, etc.

6. Coorg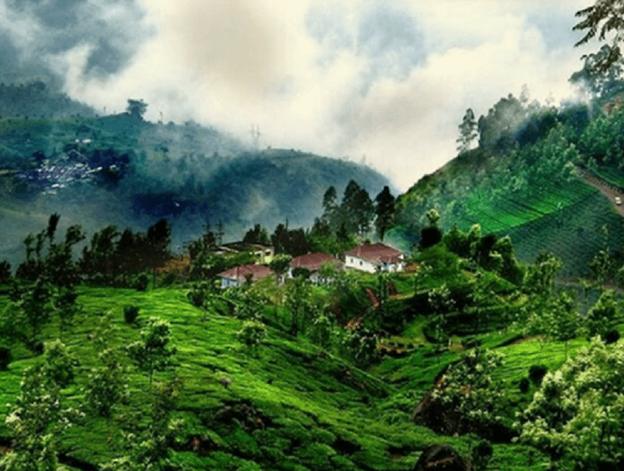 This place is situated near Bengaluru and is famous for coffee plantations. Situated in a high altitude Coorg is an amazing place to spend time with friends and to smell the sweet coffee plantation here. This place is also regarded as Indian Scotland.

The other attractions here are Abbey Falls, Nalknad Palace, Nagarhole National Park, etc.

7. Leh Ladakh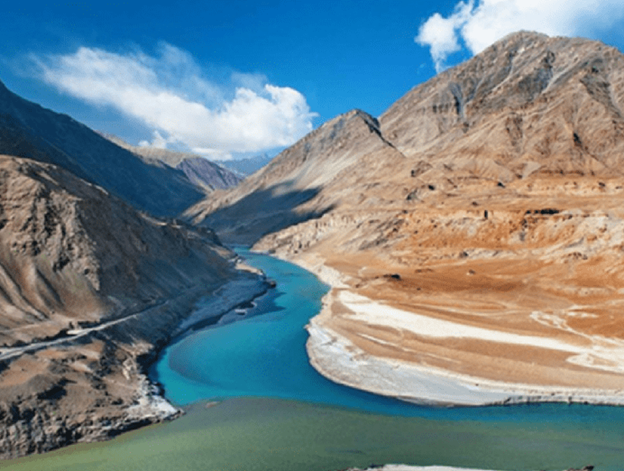 Leh-Ladakh, the bikers paradise, is a must go place for the bike riders specially when in college. Bike ride on the crazy windy roads is a dream come true moment for any bike rider. Getting stuck anywhere in the road and living with the locals of that place makes one independent and the journey really adventurous. And when with friends this journey becomes one of the best experiences in one's life and stays as a memory for life time.

The other attractions are Zanskar Valley, Pangong Tso Lake, etc.

8. Kutch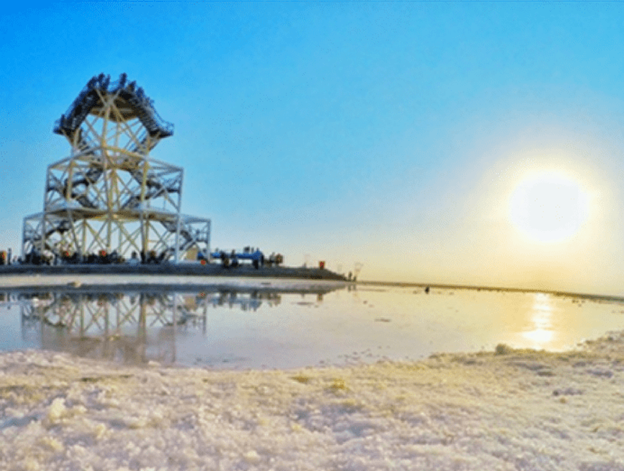 Kutch in Indian is one of the largest white desert stretches in the world. The sunrise and the sunset here gives a heavenly view and the camel rides during the sunny days with friends give a feeling of traveling in Egypt to the tourists. During kites festival the sky is filled with over sized and colourful kites which gives an amazing view to the tourists.

Other attractions are Prag Mahal, Kalo Dungar, Kutch museum, etc.

9. Rishikesh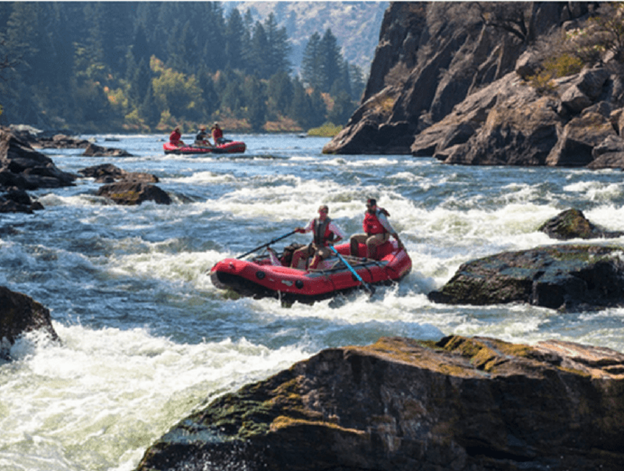 Regarded as a cultural place with world renowned temples, Rishikesh is also famous for water sports mainly rafting. In the lap of River Ganga this place is one among the best places for fresh water rafting in the world. It is heaven for water sports lover and an enthusiastic experience for youths to raft in the fresh waters of River Ganga.

The other attractions are Rajaji National Park, Lakshman Jhula, Neelkanth Mahadev Temple, etc.

10. Shimla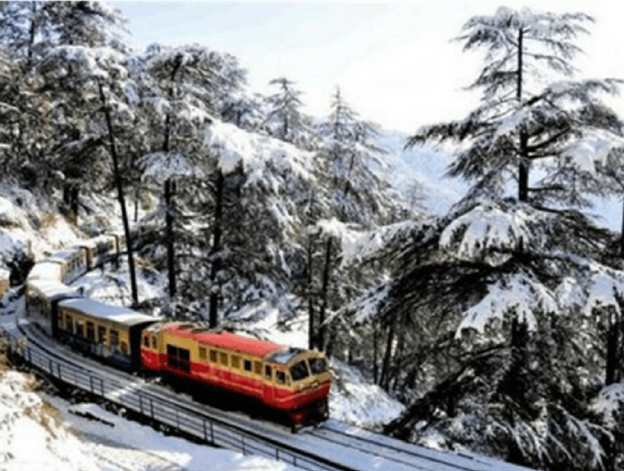 Located between the hills and jungles of Pine Trees, Shimla is regarded as the queen of northern hills of India. While travelling in the toy trains one can recall the childhood hopping in the colorful toy trains in amusement parks but the only difference is that the track is surrounded by Pine Trees and not by other rides. The journey gives an adventurous and exiting feeling to the tourists especially to the college students due to the long journey of the toy trains.

Other attractions are Chadwik Falls, Christ church, Scandal point, etc.

11. Manali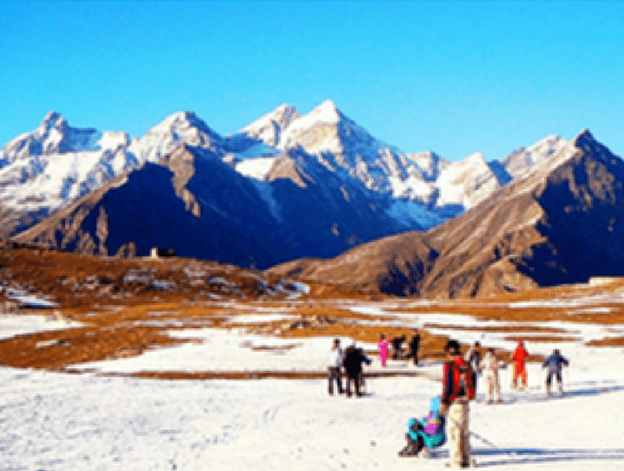 Located in the middle of the snowcapped hills, Manali is a gem to Himachal and also the heart of Himachal Pradesh. It is among the best and one of the famous snowcapped resorts of India. The mountain climbing and a late night snow storms make tourists realize the pain and hardships of the locals. Besides the hard ships it is also an adventurous experience for the tourists.

Other attractions are Bhrigu Lake, Rohtang Pass, Hidimba Devi temple, etc.

12. Udaipur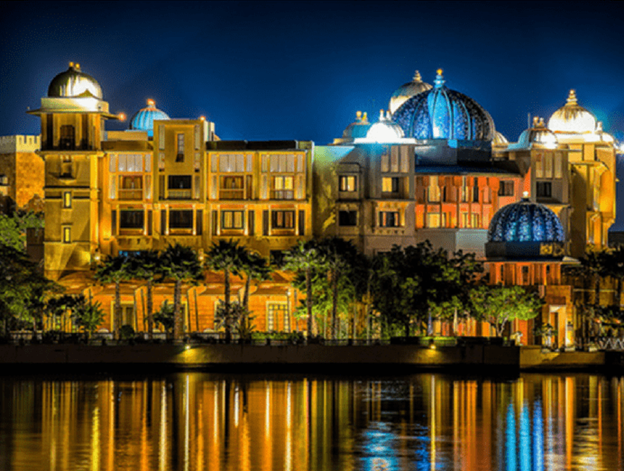 Udaipur being a city of rivers in Rajasthan is regarded as the eastern Venice of the world. The city being a city of rivers is also famous for its colorful lightings during the evenings and nights. Although famous for these reasons the best Rajasthani culture is found here. One can experience the royalty of Rajasthani's here.

Other attractions are Lake Pichola, Jagadish Temple, City Palace, etc.

13. Mysore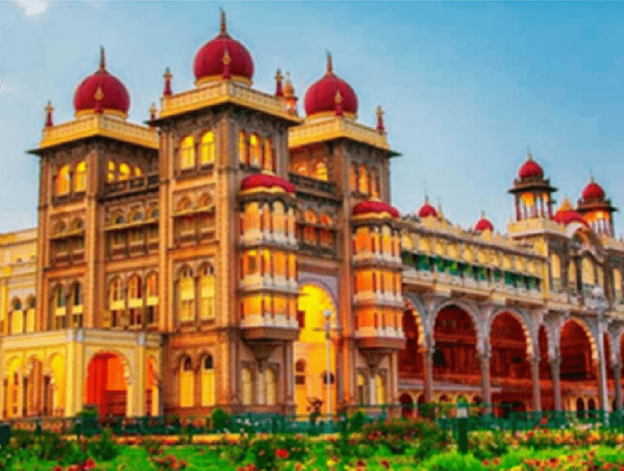 Mysore is regarded as a silk capital of India. A beautiful city with a royal past and a bright future is world famous for silk products and a mouthwatering native desert call Mysore Pak. The beauty of this city is preserved by the architectural experts of our country before British Raj.

Other attractions are Mysore palace, Mysore Zoo, GRS Fantasy Park, etc.

14. Prashar Lake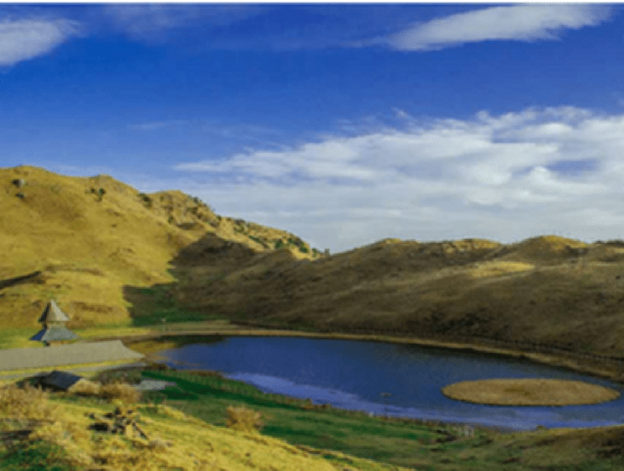 Located at a distance of 50 kilometers from Mandi district, Prashar Lake is superb place for the youth who are excited for trekking. Here, as situated in the heart of Himachal, we can sometimes see the wild animals near us. This is really adventurous especially for the youths who are in a mood of adventure during free time.

Other attractions are Mandi, Bhutnath Temple, three-tiered temple, etc.

15. Meghalaya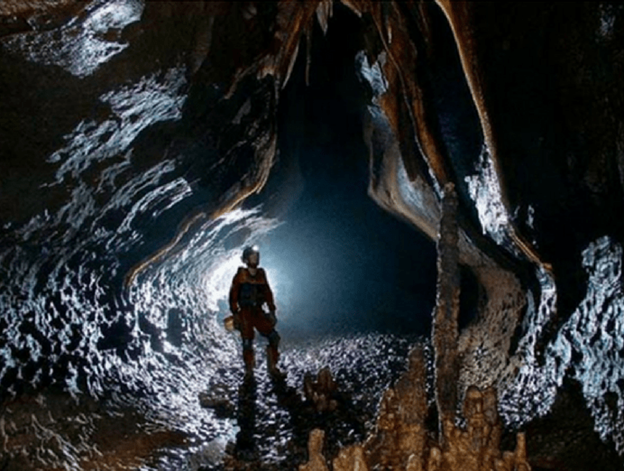 Meghalaya is one of the refreshing holiday destinations of India. The beautiful greens and the big mountains attract a large crowd of tourists. As the youths are not afraid of the dark, height, insects and caving Meghalaya is a must go place for the youths.

Other attractions are Elephants Falls, Khasi hills, Motrop (giant conical rock), etc.

16. Cherrapunji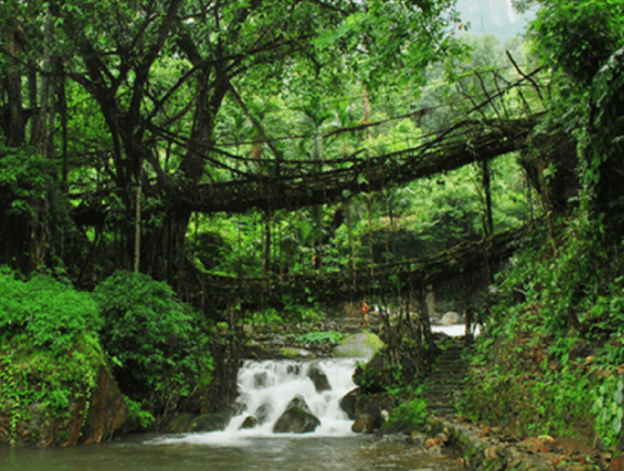 Cherrapunji is a heavenly sight for the youths who want to experience something real out of the blue. This land is famous for the waterfalls and mostly for the natural bridges which are naturally made by the big trees with the help of its branches and roots.

Other attractions are Mawswai caves, Thangkharang Park, Kynrem falls, etc.

17. Hampi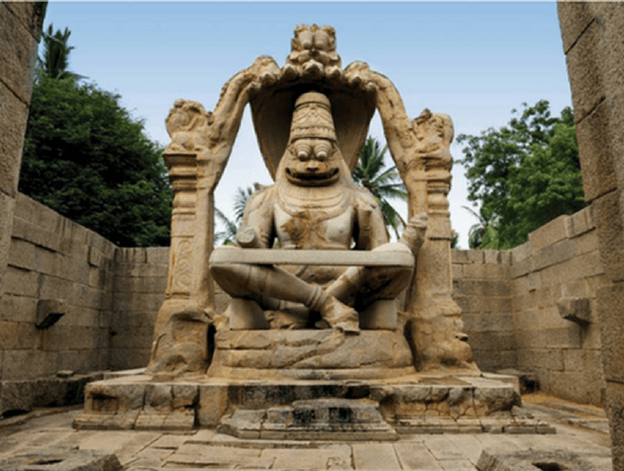 Hampi is designated as a world heritage site and a wonderful place for the youths who are concerned with and interested in the ancient more in Monarchy. This place is famous for the ancient architecture and the old monumental beauty.

Other attractions are Virupaksha Temple, Matanga Temple, etc.

18. Mahabalipuram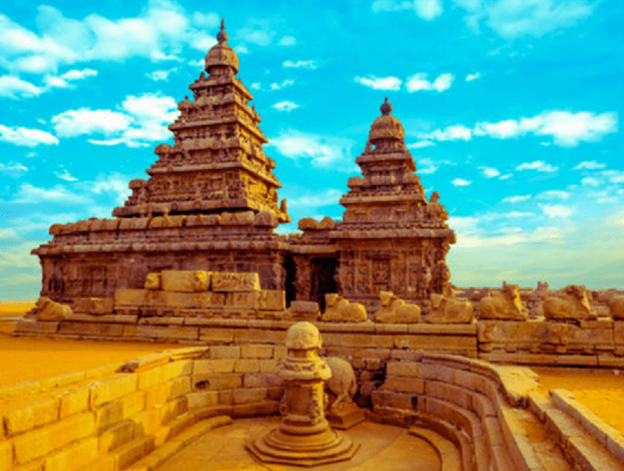 Mahabalipuram is a small city located between The Great Salt Lake and The Bay of Bengal. Mahabalipuram is called Mamallapuram by locals and is famous for monuments and architectural beauty of ancient times (before 7 BC).

Other attractions are Shore Temple, The Five Rathas, Tiger caves, etc.

19. Ooty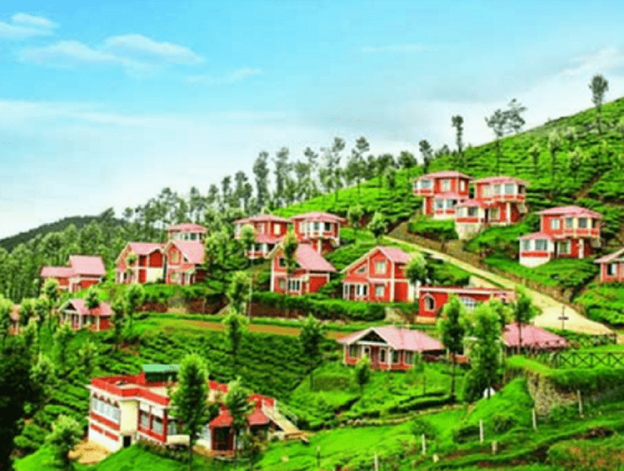 Ooty called Udhagamandalam by locals is a popular and mostly visited place by tourists in the Nilgiri Hills. Being a mighty rock mountain it is adventurous for the youths to visit this place for many kinds of adventurous sports.

Other attractions are Pillars Rocks, Kodai Lake, Bear Shola Falls, etc.

20. Auli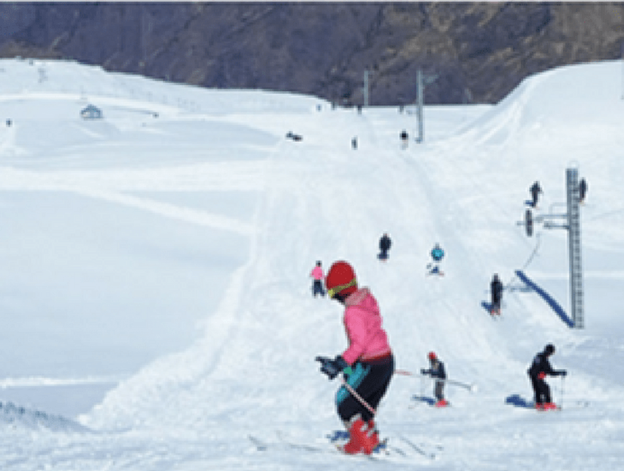 Auli regarded as the skiing capital of India, is a best place for the youth who have a hobby of skiing. It's a beautiful place to see sunset in the higher altitudes. Auli is a place which encourages skiing not only in winters but in all seasons.

Other attractions are Pangarchula peaks, Shri Hemkunt sahib, etc.

So don't waste time deciding places as now you know where to go? Travel to some of these places with your friends and add on to your college life memories. Choose the best place according to your budget and start your journey without any delay. Enjoy the best time of your life.