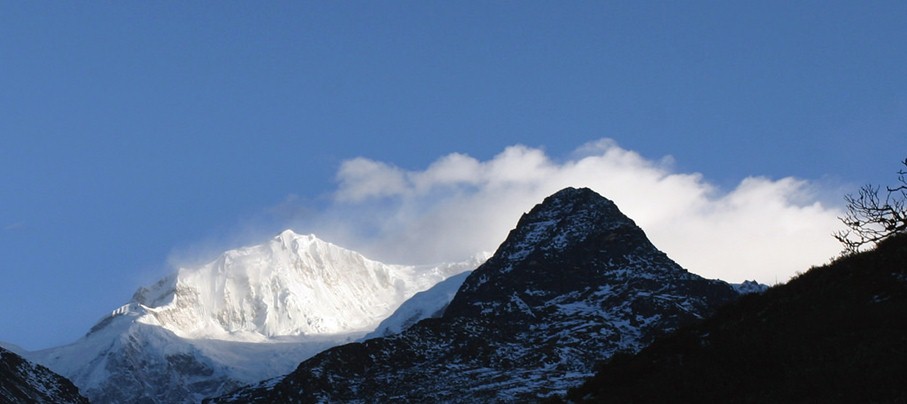 Sikkim is known as the wonderland of Himalaya. It is in the lap of eastern Himalayas and nature has showered this land with its enormous and breathtaking beauty. This small state has been blessed with 5 climatic zones, peaceful environment, and great range of vegetation, untouched valleys, and rich culture with helpful people. Amongst its peaks is the magnificent Kanchenjunga, which is the third highest peak in the world. This small though beautiful state is least populous state in the country.

Till 1975 Sikkim was ruled by Chogyals, now is an enchanting new world of friendly, socialite people. Exotic flora and fauna with fabulous vistas and scenic valleys will surely hypnotize you. There are lots of things to do in Sikkim. Here you will get the best trekking places followed by beautiful pine trees and water streams. You can do river rafting, mountaineering expeditions and can polish your photography skills with the enormous beauty of Sikkim. In last few years this place has become one of the most visited weekend destination.

Things to do in Sikkim

---------------------------------------------------------
Best Deals for the Month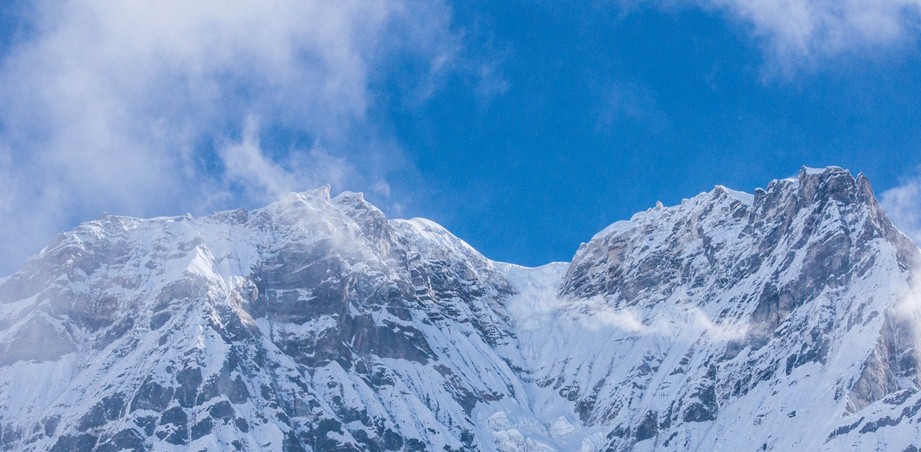 Source – flickr.com/Trinanjan Chakraborty
This North East gateway of India, not only brags of its enthralling beauty, but there are many things to do in Sikkim and lot of places to visit. Here is the list of 20 Things you can do while you are in Sikkim.

1. Trek at Goecha La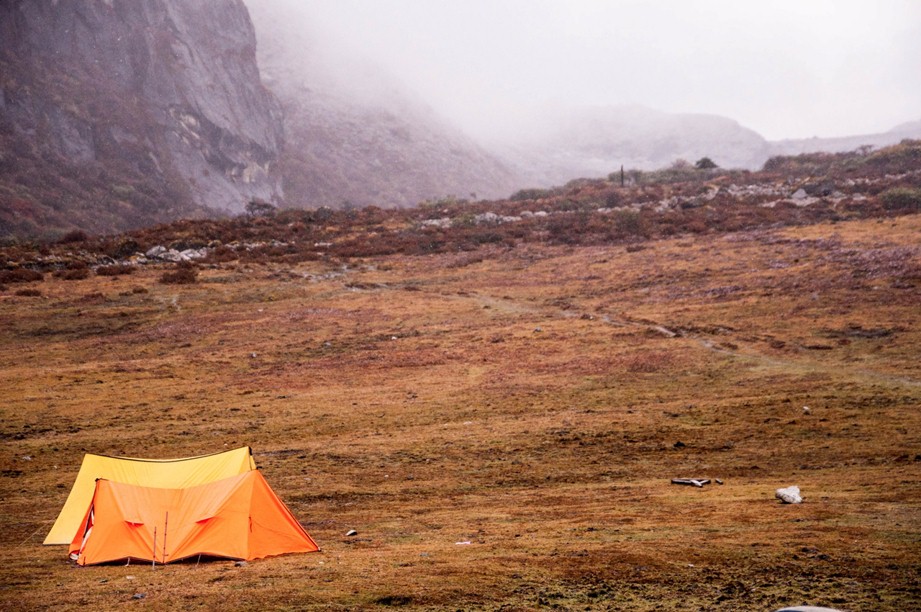 Source – flickr.com/Trinanjan Chakraborty
Sikkim is covered with mountains ranges and this north east state brings lots of trekking options. Trekking lovers always add this trek in their things to do in Sikkim list. This place brings brilliant opportunity to test the strength of your legs. Each trek is different and full of thrill and excitement you can choose this place for maximum fun and excitement like the trail Goecha La is the best and unbeatable experience you will ever come across. This track starts from Yuksom, which is on the height of 5700 ft and in between you will see the most scenic beauty, dense forest of Sachen, monastery, luxuriant green grazing lands of Dzongri, tumbling Kokchurung and Thangsing it attains Lamuney.

The highest point you will reach at the end will be at a height of 13,693 ft. calm your eyes with coolness and deep blue color of Samiti Lake. Sky touching mountains and peaks of Pandim and Kanchenjunga will make this trekking worthy and delightful. If you love trekking than this trek is best weekend getaway for you.

2. Ropeway Ride in Gangtok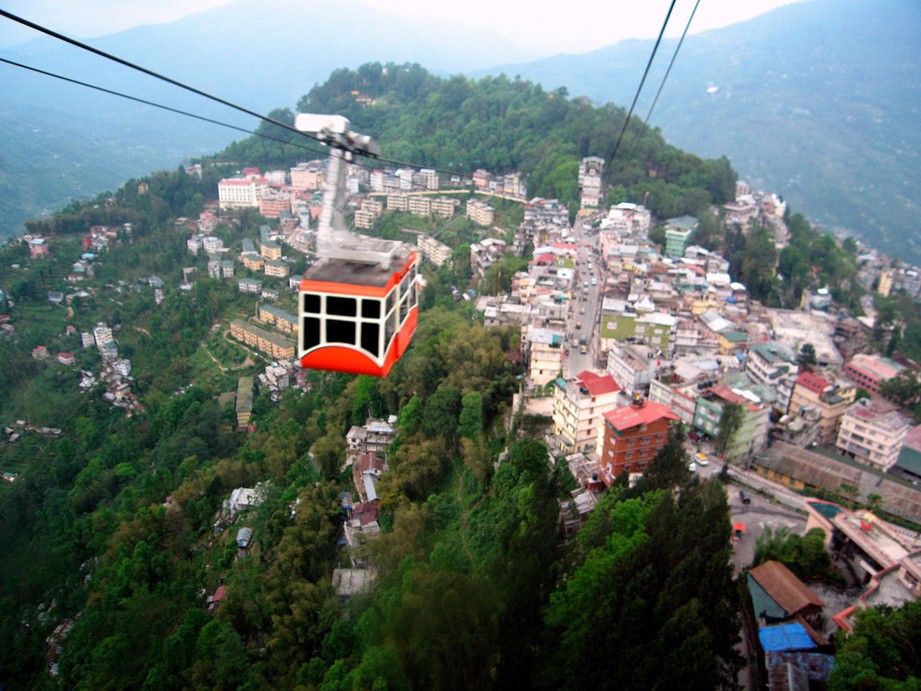 Source – flickr.com/Kalyan Neelamraju
The most important things to do in Sikkim include ropeway ride in Gangtok. From the top of the Gangtok city you can see the enormous and dazzling beauty of the town. This bird eye view journey is one kilometer long. It takes seven minutes to cover this breathtaking scenic view. There are three terminals for this cable car ride. The top terminal station is at Tashiling, the middle terminal is at Nam Nang and the lower station is at Deorali Market. You can enjoy this thrilling and adventurous ride from 8am to 4:30pm.

3. Go for Bird watching at Kewzing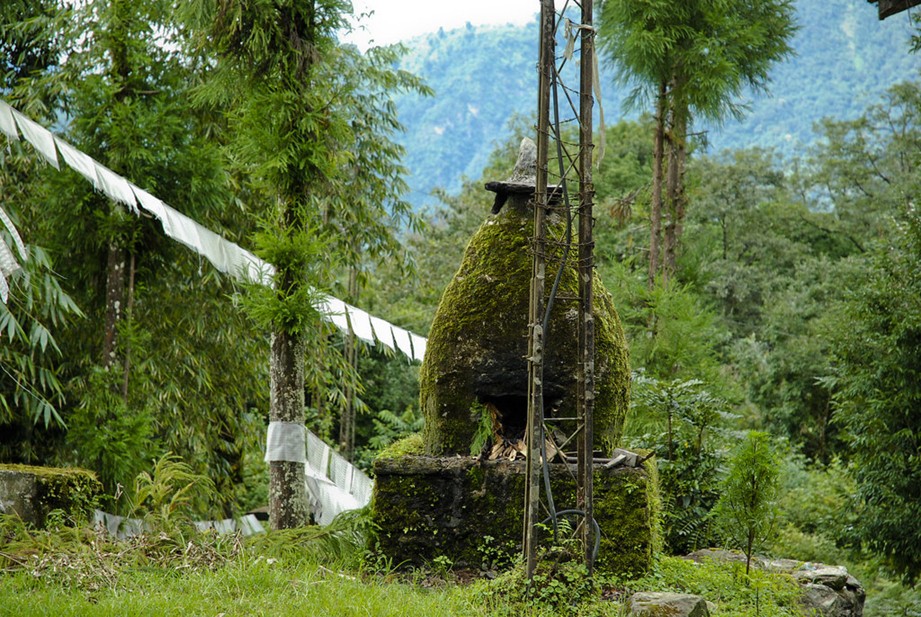 Source – flickr.com/Arvind Venkataramani
Kewzing is a paradise for bird's lover. Here you will find many species of birds. No matter if you are normal bird water or professional, you will love this place. The dense forest of Kewzing offers more than 200 species of the birds. Few of them are native to Sikkim. Here you can find the rare species of Pheasants found in east Himalaya. Here you can find Satyr Tragopan, Sultan Tit, Fire Tailed Myzornis, Streaked Spider hunter and Babbler are few of them. Here you can capture the best photos of these birds as this is the most admirable place for shutterbugs and for bird's lover this is a must visit amazing weekend Getaway.
4. Get Adventurous and go for River Rafting at Teesta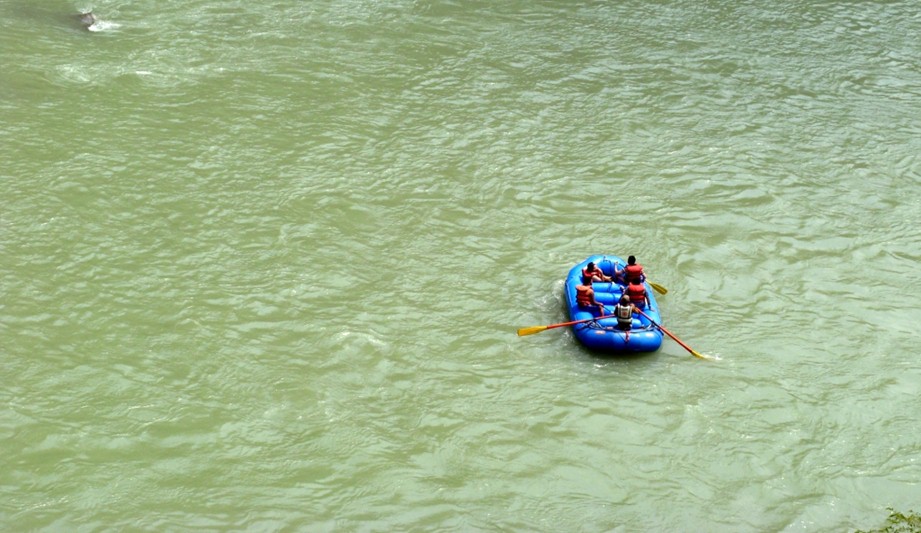 Source – flickr.com/abhinav sarkar
Teesta is the life line of Sikkim as this river is not only beautiful but also offers enormous adventurous games. The wild rapids of the Teesta River offers thrilling experience of River rafting. This river will provide you with twist and turn craggy rapids, which will make your rafting experience more exciting. If you are a beginner, then you can try range 2 and 3, however if you are regular then you can try 2 and 4. The riverbank is dotted with green paddy fields, dense forest and scattered white sand where you can set your night camp. This is one of the best weekend getaways where you can experience thrill and excitement both.

Other Amazing Experiences 
[woof_products per_page=3 columns=3 is_ajax=0 ]
5. Yak Ride at Changu Lake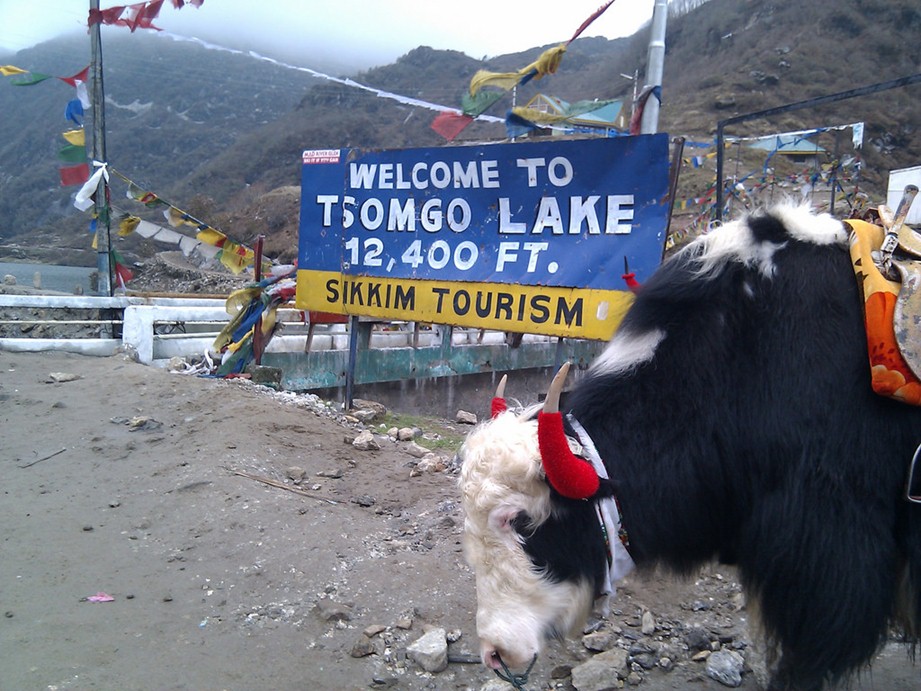 Source – flickr.com/Abhishek Kumar
This lake is located at the height of 12,400 ft and enclosed by incredible stunning views of snow covered Himalaya. This place is just 38 km far away from Gangtok. This is one of the highest lakes in India. In summer this lake brings charm and water turn into blue with trees blossoming in effervescent colors. In winter this lake freezes and turn into huge white carpet and If you are making a plan to visit Sikkim, then Changu Lake must be on your list. Beautiful and colossal views of surrounding Mountains will surely make you love this place. Here you can hire the Yaks, which are covered with colorful woolen decorative items. You can take lots of selfies and enjoy the real beauty of Sikkim. It is the great weekend getaway to enjoy with your friends and family.

6. Get Religious at Rumtek Monastery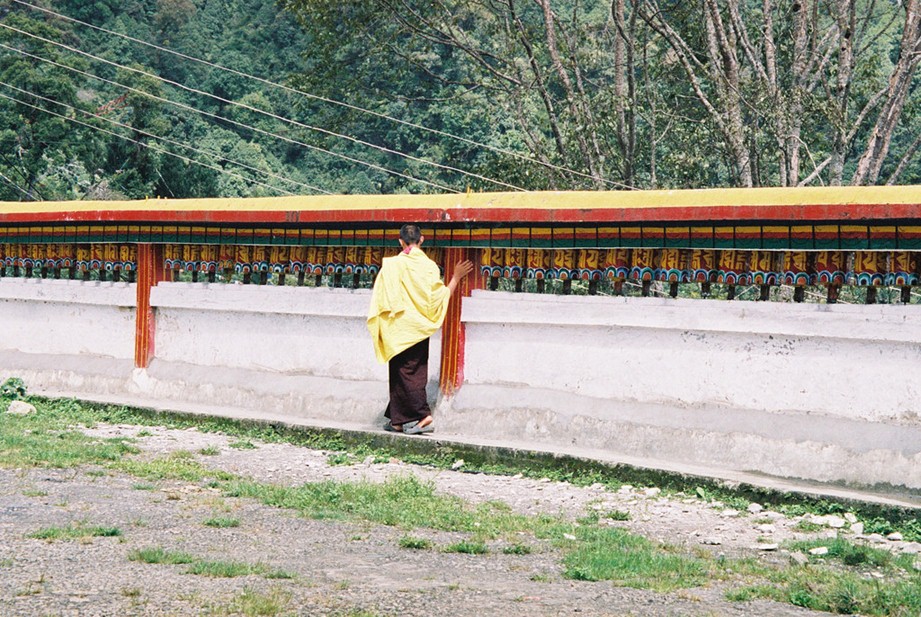 Source – flickr.com/Anja Disseldorp
If you are in Gangtok and confused, which place to visit first, then go for Rumtek Monastery. This picturesque monastery will not only attract you with its beauty but will also impress you with its impressive architectural structure. This monastery is also known as Dharma Chakra Centre and this monastery is one of the largest monasteries of the Sikkim. Golden Stupa is the main attraction of this shrine, which holds residue of the sixteenth Karmapa. Beside the main temple there is a monastery complex includes monk quarters, college and many more things. This divine place will not only touch your soul but will also rejuvenate your energy where you will feel relaxed and fresh. This place is very nice weekend destination for peace lover.

7. Flowers Show at White House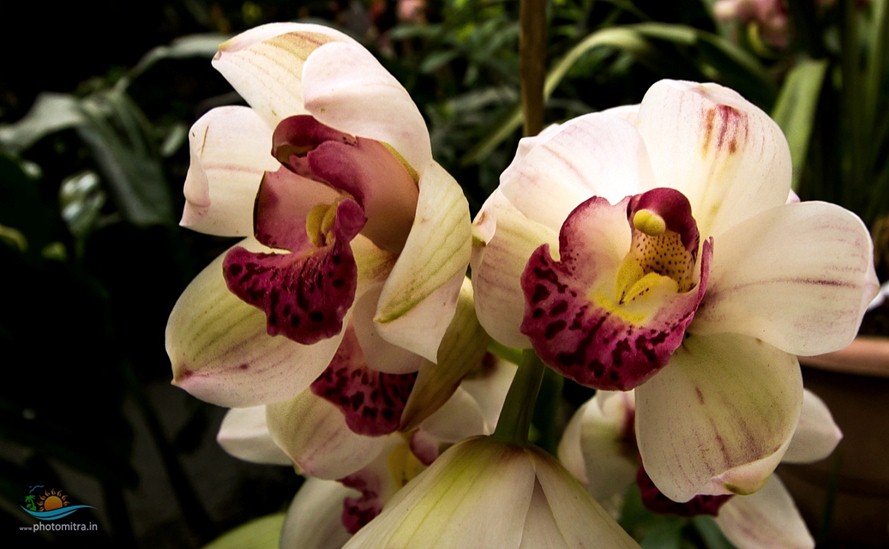 Source – flickr.com/amitra kar
You would love visiting this flower exhibition at White House, Gangtok and it will make you more close to nature and turn you into a nature lover. Sikkim owns plentiful varieties of beautiful flowers alongside with dazzling orchids and other wild varieties. To have a glance of these local floral species, White house is the best place. This flower show takes place during the month of April and May. This is the season when local flowers blooms at its best with lots of colors. This show has been recognized worldwide and nowadays you will get these type of seasonal exhibitions organized all year. Here you can get idea about cyclic varieties of local flowers and if you are in Gangtok, check out for exhibition if it's taking place or not. This is worth visiting weekend getaway for nature lovers and to explore more you can also visit Deorali Orchid Sanctuary, which is in the South of the Gangtok.

8. Cycling from Gangtok to Rangpo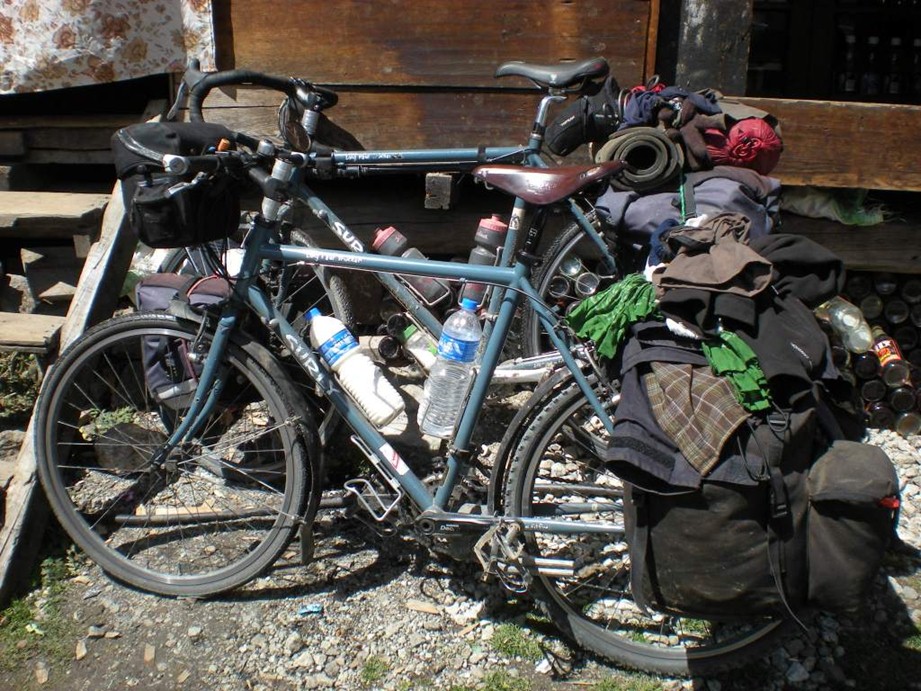 Source – flickr.com/Chris Pearson
This route is the longest cycling route of Sikkim. Gangtok to Rangpo is ideal for those cyclists who love cycling through dramatic and rugged trails of the Himalaya. You will experience different variety of flora and fauna with lush green hills. You can also join group cycling in Sikkim, which is organized in spring and falls both. However if you want to go for solo you can do it anytime in any season. Even there are many other route options like Rangpo to Yungthum and many more. This thrilling weekend getaway is quite famous in youngsters.

9. Enjoy Nightlife of Sikkim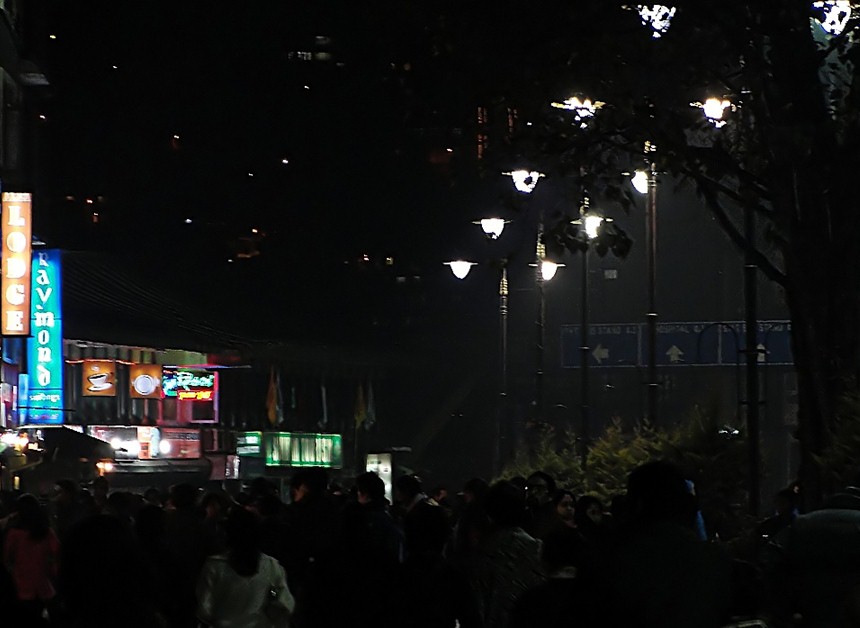 Source – flickr.com/Chandrashekhar Basumat
Sikkim nightlife is also very interesting and lively. You will not get bored listening to the live music. Enjoy the local cuisines with delight music. There are many clubs where you can get romantic and can enjoy mouthwatering dinner with your partner. No worries if you are with friends you all can enjoy the night full of music and dance. The pubs and clubs are quite old and famous offering every type of drinks. Music, dance and friends what else you need to make weekend getaway more thrilling!

10. Try Native Cuisine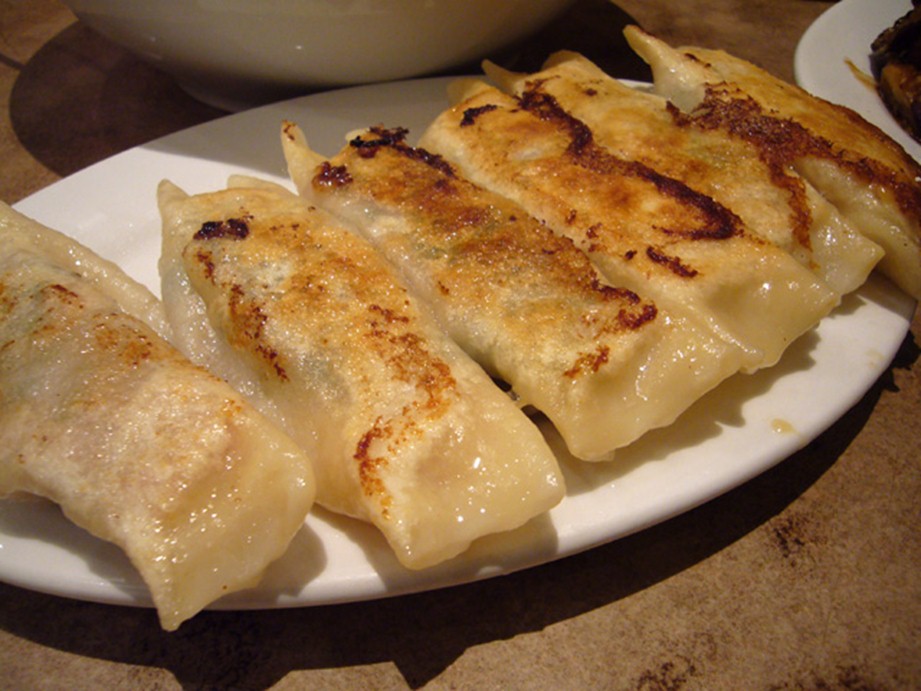 Source – flickr.com/Marz K
Sikkim Cuisines are really mouth watering and you must try these dishes. Sikkim will present you some amazing cuisines and things such as food to hospitality everything will impress you here. The spices used in these cuisines are fresh and give dishes unique and wonderful taste. The local dishes like gundruk ka jhol, Soyabean Chutney, delicious and spicy pork and sisnoo are few dishes, which you must try. You must also try Tongba, which is like Feni of Goa. This fermented drink is made of whole grain millets and cooked. This fermented drink is served in bamboo glass and warm water is pour to make complete drink. This is offered to show regards in traditional way.

11. Explore the Caves of North Lha ri nying phu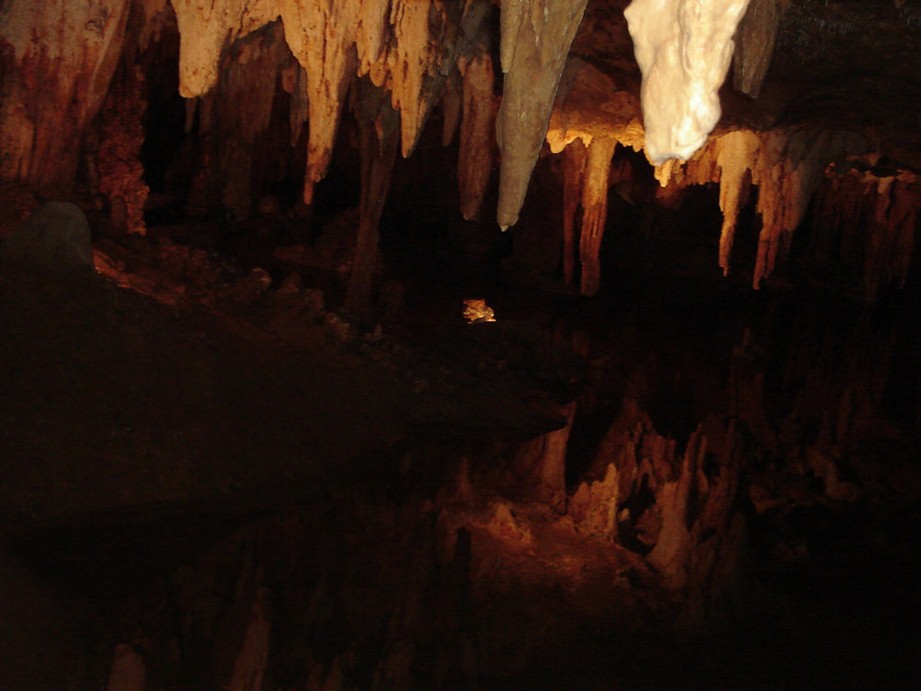 Source – flickr.com/sumit.choudhary
This cave is considered as the holiest cave in Sikkim. These caves offer wonderful opportunity of watching the interiors of the Himalaya. This cave is situated in the west Sikkim near the Tashiding Monastery. You need to do trekking for three days to reach at the mouth of the cave. Enjoy this thrilling and exciting activity as in Sikkim you can also visit exclusive caves like Pephu known as Secret cave, Kahdosangphu known as fairy cave and Dechhenphu known as cave of happiness. You can add these caves in you package to make your weekend destination more exciting and thrilling.

12. A Walk to Remember at Rinchenpong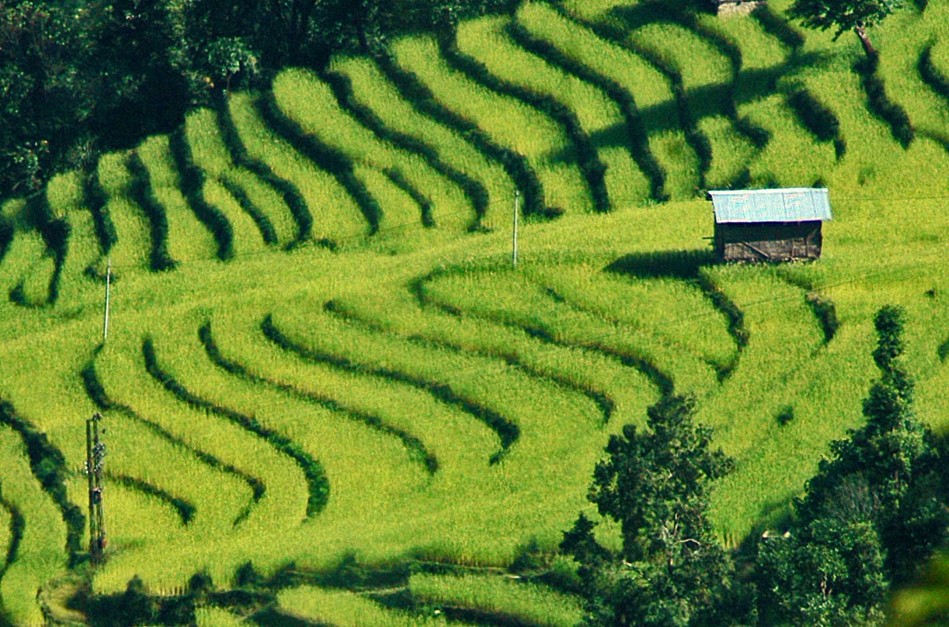 Source – flickr.com/Avijit Mishra
To reduce the frustration of the life, take a memorable walk at Rinchenpong, which is small town 40 km away from Gangtok. The compactly forested mounts of this calm retreat create a relaxing environment letting you to shower in the tranquility thereby renovating your holidays in Sikkim extraordinary. From the window of your hotel room you can witness the crimson sun rays piercing through the peaks of Kanchenjunga. Wake up early morning and feel the freshness of the air and roam around the city enjoying rich time.

13. Understand Tibetology at Namgyal Institute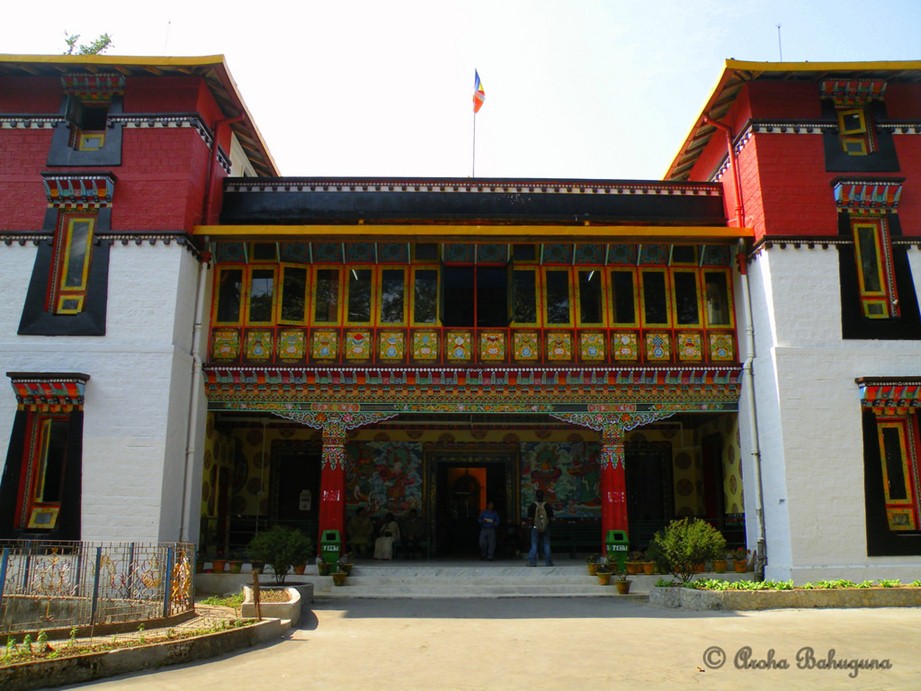 Source – flickr.com/Aroha Bahuguna
If you want to know the history of the Tibet or Tibetan culture then Namgyal Institute of Tibetology is the best place and this place is situated in Gangtok. Explore the each and every corner of the museum and invest your time in knowing and increasing your knowledge. Here you will find ancient manuscripts, tantric ritualistic things and many more amazing things.

14. Biker's Paradise Nathula Pass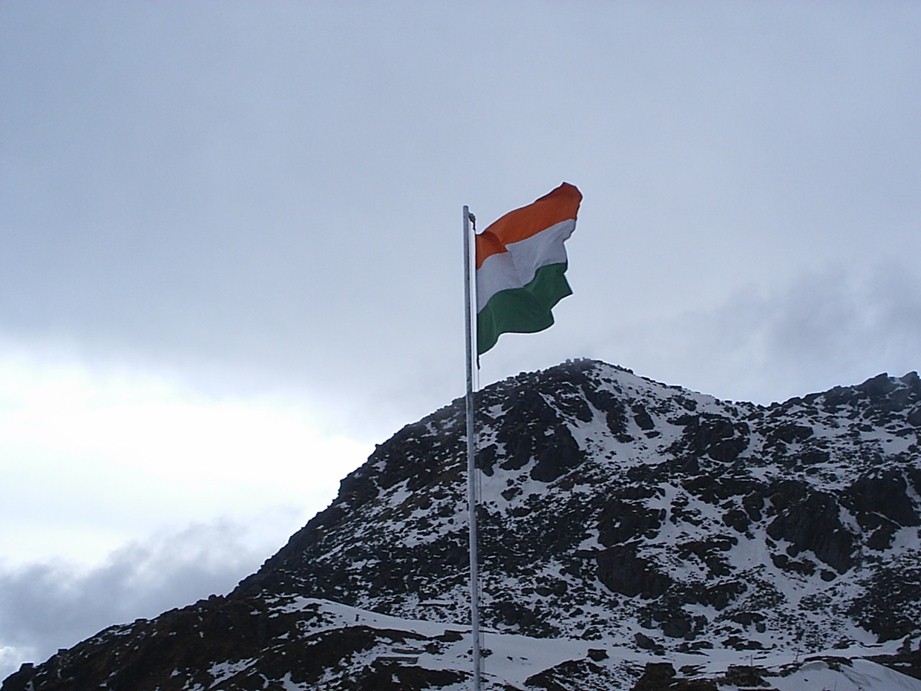 Source – flickr.com/Atulya Bharadwaj
Be a part of the historic Silk Route, Nathula Pass is one of the highest motor able pass of the world. This place is situated at the height of the 4,310m above the sea level. Bikers enjoy this trip and feel proud to be a part of this trip. This pass connects Sikkim and Tibet. If you are Indian you can enjoy this place by taking permission from the tourism department. However Foreigners are not allowed to visit this place. This is one of the best weekend getaways for the bike lovers.

15. Jump into the Fairytale world of Lachung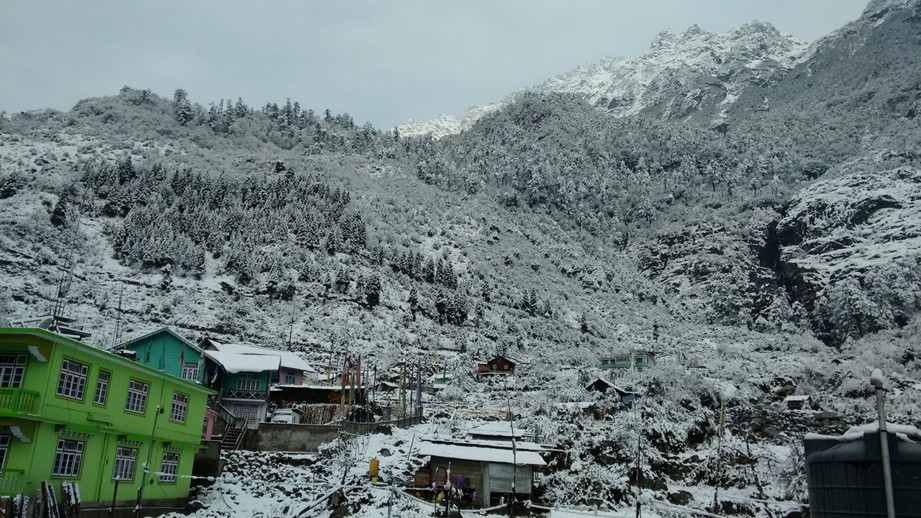 Source – flickr.com/genobz
You will get enormous reasons to fallen in love with this land. The untouched beauty and snow covered hamlet will soothe your soul with its exquisite beauty. Lachung is located at the height of 8,610 ft above the sea level. This is most popular snow weekend destination of the Sikkim. Lachung Chu River enchants the beauty of this place and makes this destination like fairytale world.

16. Zuluk! Least Discovered land of Sikkim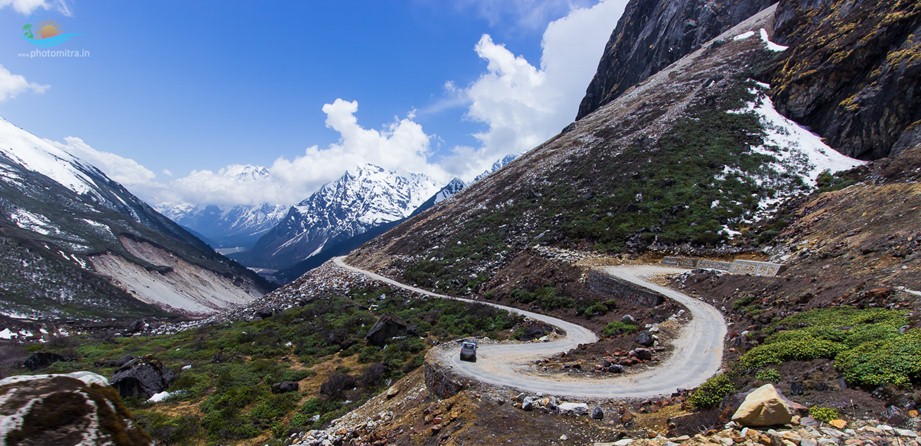 Source – flickr.com/Amitra Kar
Zuluk is one of the least discovered lands of the Sikkim. This place is situated on the height of 10,000 ft above the Sea Level. Zuluk is situated on the ancient Silk Route. Here you can enjoy the fabulous panoramic glimpse of the Kanchenjunga. You can test your driving skills here with 32 hairpin bends. This thrilling weekend getaway wills surely surprise you with its twists and turns.

17. Enjoy Bonfire and Campaign at Yumthang Valley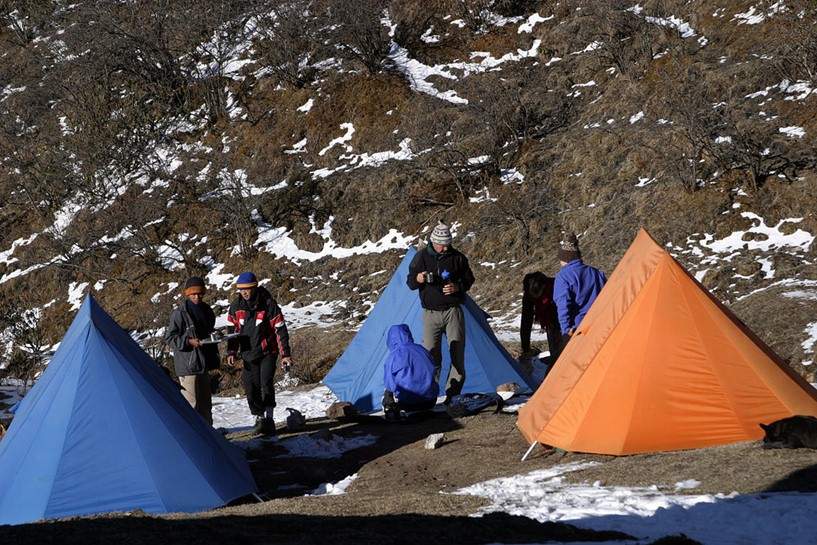 Source – flickr.com/carol Mitchell
Get involved in the colorful affairs of the nature at Yumthang Valley. This valley is surrounded by beautiful and scenic mountains covered with snow. Feel the romance in the air. Enjoy bonfire and camping with friends and family. This place is home of enormous wild flowers and enchanting colors of the nature. This weekend destination you must visit this place and it will prove to be the best part of this tour.
18. Never freezing water of Gurudongmar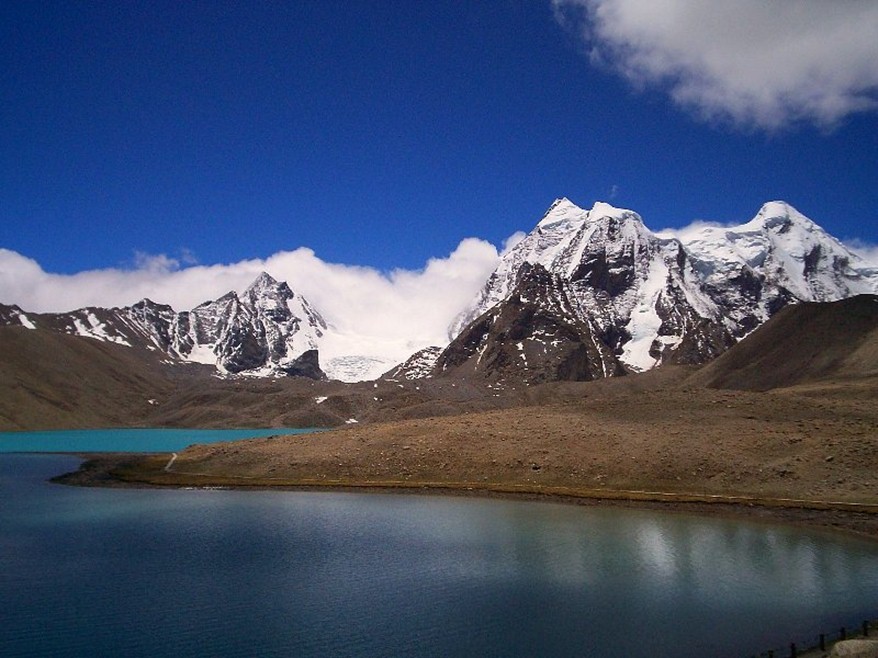 Source – flickr.com/Saran Chamling
This is one of the highest fresh water lakes in the world. This lake is at the height of 17,800 ft above the sea level. This gorgeous place is not only famous of its height but certain portion of the lake never get freeze. This lake is considered as a holy place and water is also taken as holy water.

19. Meeting place of Three Lamas! Yuksom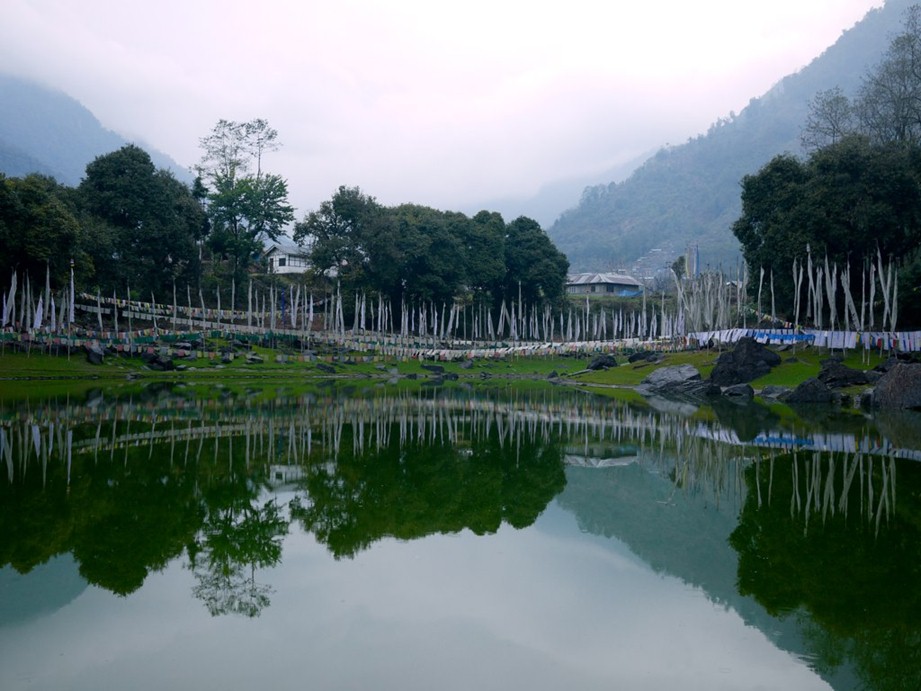 Source – flickr.com/Mathew Dodos
Yuksom is the home of many treks into the magical Kanchenjunga or the Himalayas. This place is quiet famous for its pastoral and immaculate beauty, this place was earlier the capital of Sikkim. Nowadays get tourist attraction, which is making this place famous tourist place. Yuksom is also famous for the oldest Monastery of Sikkim.
20. Paragliding in Sikkim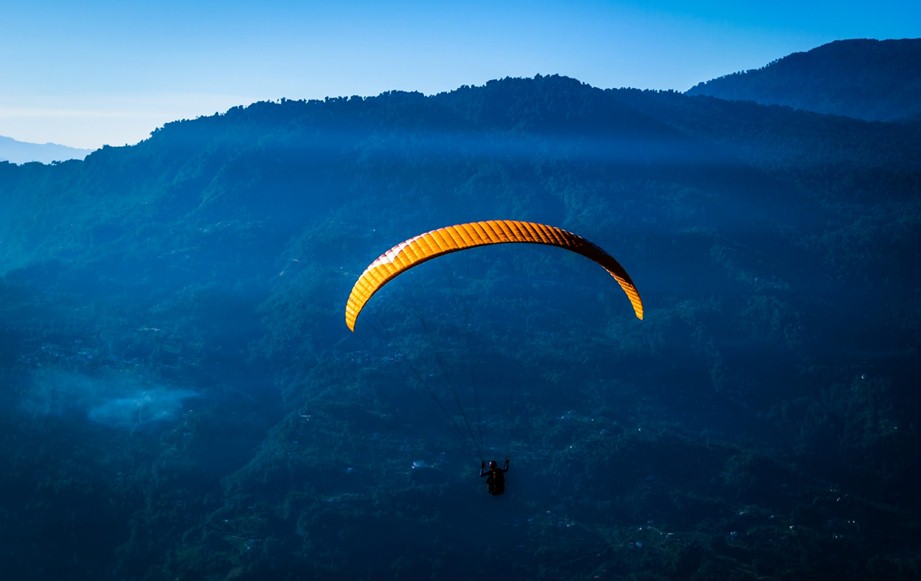 Source – flickr.com/Dipanjan Halder
Enjoy the huge sky, fly like the eagle. Witness the beauty form bird's eye, capture these moments with camera and share them with friends and family. You must participate in the Paragliding Festival at Gangtok. This festival is held in the month of October and November when the temperature remains moderate and sky is clear and sunny.