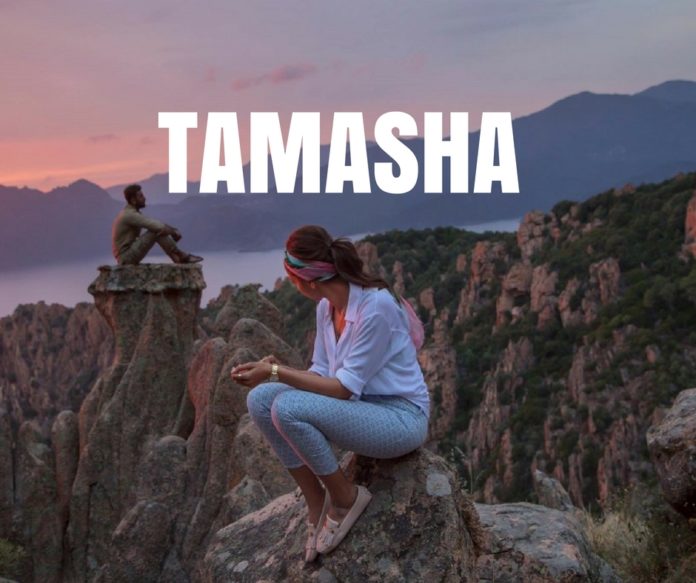 Every now and then all you require is a push. A book, a sentence, a movie… that is all that is desired to ember you're craving to travel and find you off your sofa. Movies, are the gorgeous dream factory, which does a pesky good job of providing you just that a push. Either with their amazing cinematography or their fine storytelling these are 25 Hollywood and Bollywood movies that will give you itchy feet whenever you watch them. These movies will surely inspire you go on a trip right now!

Bollywood Travel Movies
1. Dil Chahta Hai – Goa and Sydney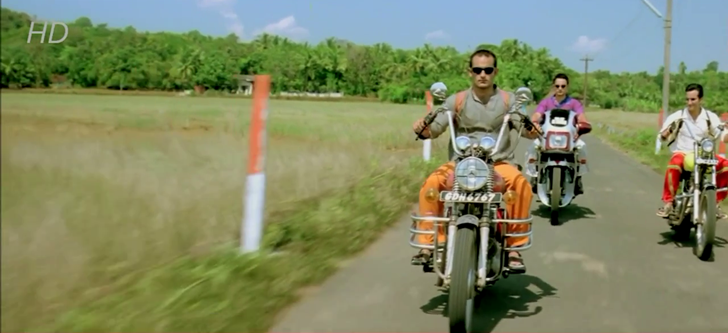 A party movie, Dil Chahta hai will surely attract you with the rustic charm of Goa. This film has shown the true Goa. Goa is not only a party destination here you can also enjoy many road trips and many other places to visit. This movie has increased the tourism of Goa to the next level. This is the best travel movie, which has changed the image of Goa. Besides this after watching this movie you want to head over to Sydney as well.

2. Jab We Met – Mumbai, Punjab and Himachal Pradesh
---------------------------------------------------------
Best Deals for the Month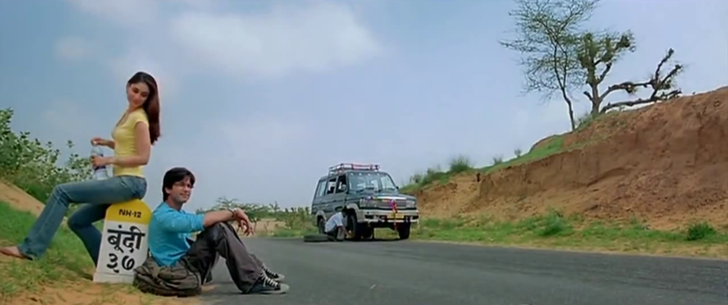 The beautiful journey of Geet (Kareena Kapoor) and Aditya (Shahid Kapoor) the two people who are totally different and become the best travel partners, who are inspired by each other will surely fall you in love with this movie. This movie will show you how perfect partner can make any journey great and fun. Shot in Punjab, Mumbai and Himachal Pradesh will force you to visit Rohtang, Ratlam in galiyan and Bhatinda. The road trip to Rohtang and the different shades of Manali are directed in awesome way. Manali was only honeymoon destination earlier. However this movie has increased the weekend getaway tourist here.

3. Dilwale Dulhania Le Jayengey – Europe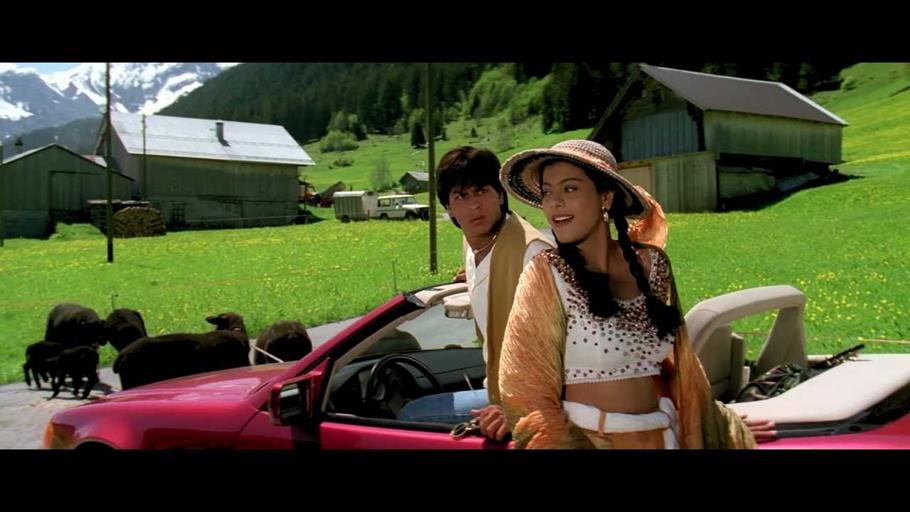 Dilwale Dulhaniya Le Jayengey was one of the most romantic movies of nineties. The road trips with friends have fascinated many youngsters. This movie has shown different shades of Europe especially of Switzerland. DDLJ has highlighted the amazing beauty of Europe and Punjab. You will surely love to visit Europe after watching this movie.
4. Yeh Jawani Hai Deewani – Europe and Udaipur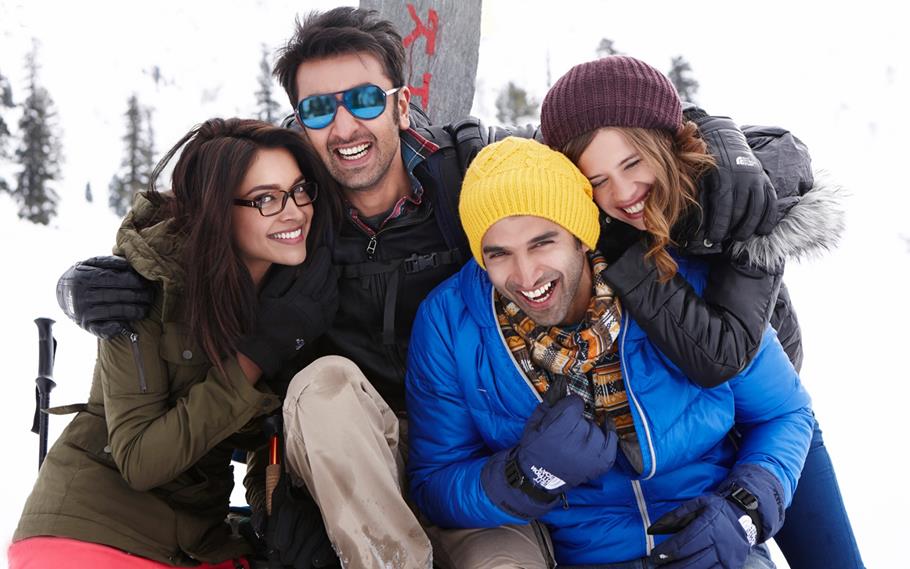 Bunny (Ranbir Kapoor) travel around the globe, shooting dazzling sites in the sexiest towns will surely make you dream about his job. Naina (Deepika Padukone) and Bunny (Ranbir Kapoor) will took you through some mesmerizing locales in the film from the snow lidded Himalayas to the pleasing passages of Europe to the bountiful palaces of Udaipur. This movie has shown many weekend getaways where you can enjoy your weekend in the lap of nature's beauty.
5. Zindagi Na Milegi Dobara – Spain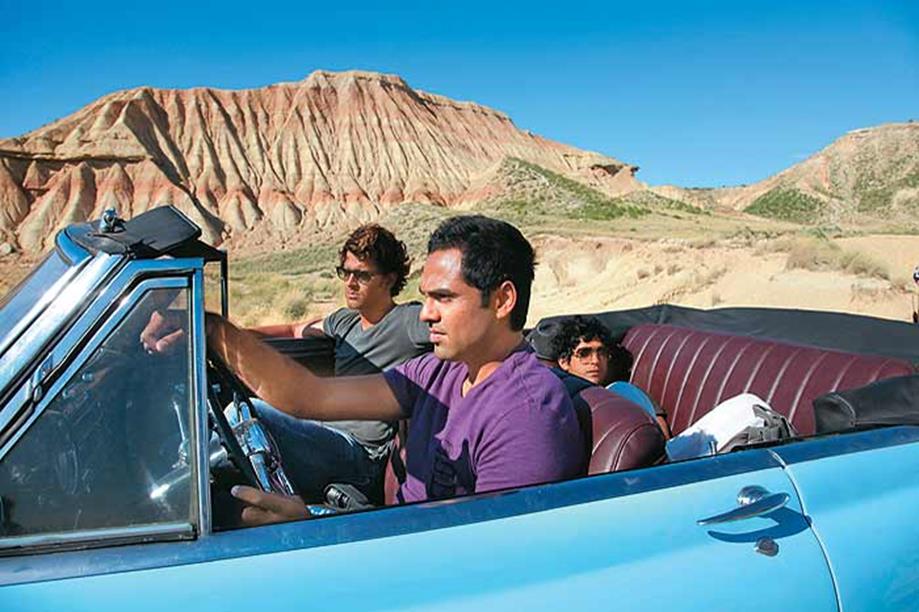 This amazing movie has sold Spain better than Spain Tourism. Breathtaking direction and amazing places to visit were the main usp of this movie. The tomato festival has been highlighted in very dazzling way. One car, 3 guys and a lifetime road trip, what else you need when you are with your best friends in Spain. This was one of the best movie showing different shades of Spain.

6. Queen – Paris and Amsterdam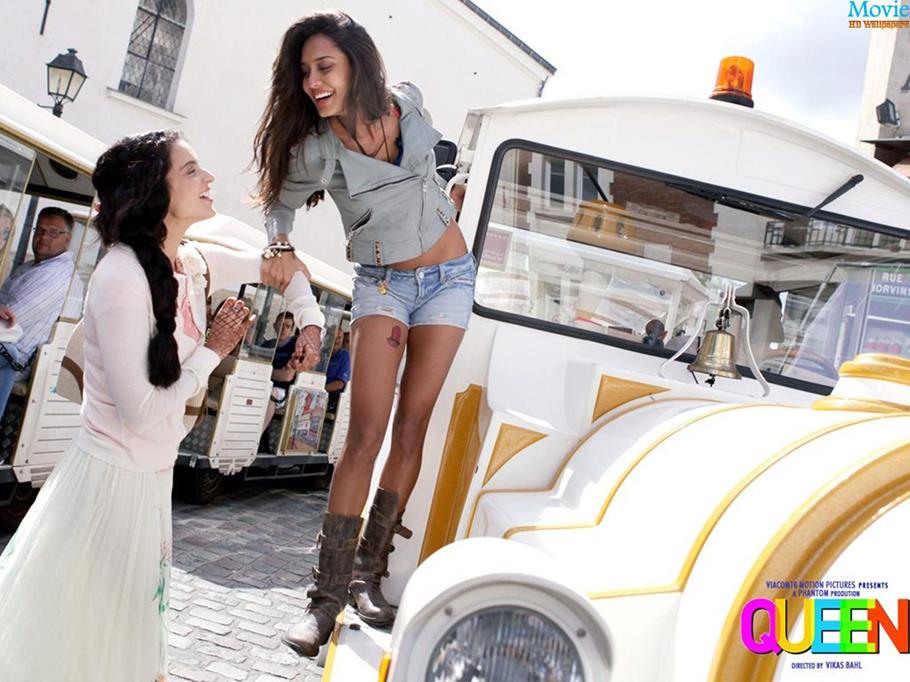 This movie shows how Rani (Kangana) decided to go on her honeymoon all by herself after getting ditched by her fiancée. Queen presents this apparently unlikely situation with an entirely straight appearance and what we get is one naïve girl renovates into a self confident independent woman. The romantic boulevards of Paris and crazy and eccentric avenues of Amsterdam are shown in this movie. Queen inspires many girls to go on vacations alone and enjoy at the fullest. Amsterdam and Paris are surely finest weekend getaway for every girl, so pack your bags and jet set go!

7. Bajrangi Bhaijaan – Kashmir and Pakistan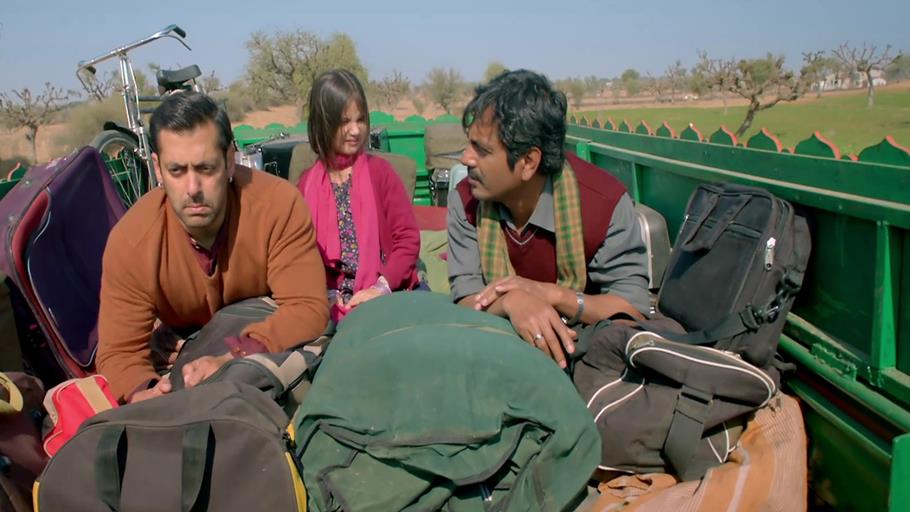 This movie did what very few movies could achieve – this movie shows India and Pakistan closer. It shows the beautiful side of Pakistan and Kashmir. When Bajrangi (Salman Khan) starts his journey from Delhi to drop Munni at her village in Pakistan, the question was how he will do it. This movie reflects the lush green side and snow capped mountains of Kashmir and Pakistan.

8. Anjaana Anjaani – America, Thailand and Malaysia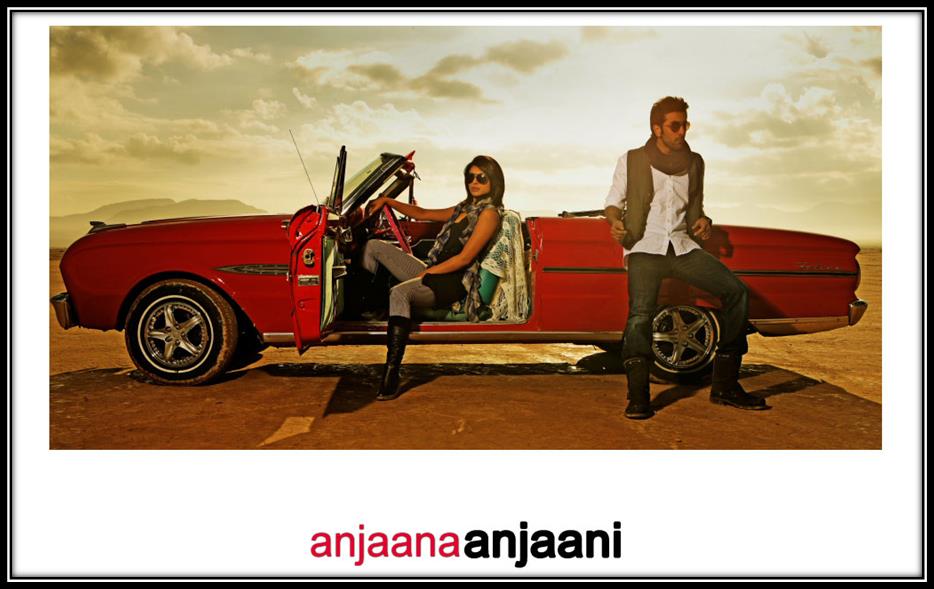 A delightful film, the characters (played by Priyanka Chopra and Ranbir Kapoor) in Anjaana Anjaani choose to end their lives on the last day of the year. However before doing so, they plan on gratifying their dreams and this guides to an epic drive across New York, Las Vegas, San Francisco, Malaysia and Thailand. This movie will inspire you to go for road trip in America. This movie shows the different places to visit in America, Thailand and Malaysia. A must watch movie for travelers

9. Nau Do Gyarah – Road trip to Bombay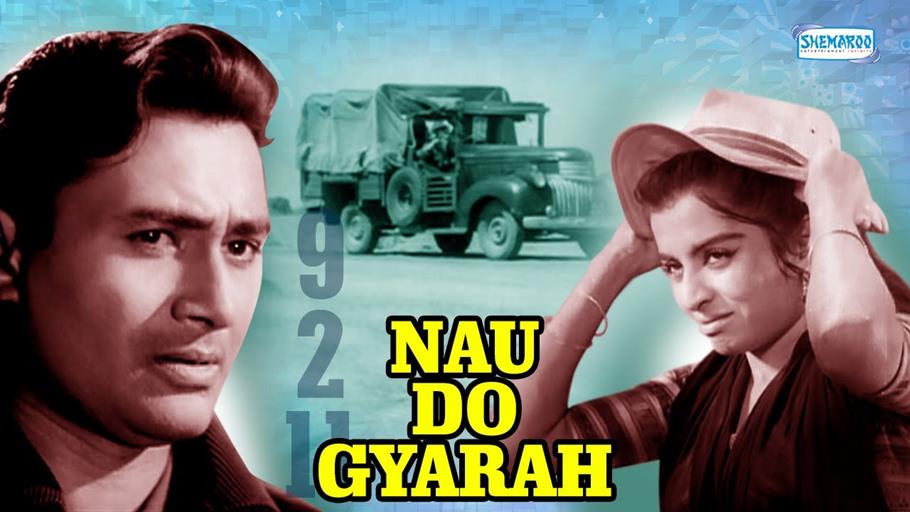 Nau Do Gyarah was released in 1957. This classic movie is full of romance, comedy and drama starring Kalpana Kartik and Dev Anand. The story of this movie is around a man who starts his journey from his hometown to Bombay through a rickety truck and a bride who runaway is dressed like a Sikh boy. A perfect entertainer movie for road trips lovers.

10. Tamasha – Corsica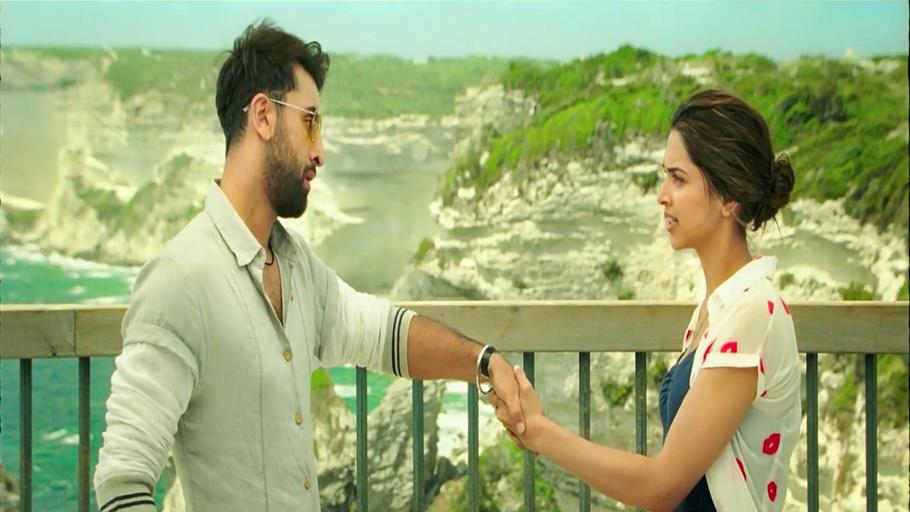 The newest release of Imtiaz Ali movie is put in the Corsica, a French Islands. Beautiful Island full of breathtaking and mesmerizing scenery, where Deepika Padukone's and Ranbir Kapoor's characters meet very first time will make fall in love with the place. This island is considered as one of the most beautiful Islands. There are lots of places to visit, which makes this place wonderful weekend getaway for couples.

11. Chalo Dilli – Road Trip from Jaipur to Delhi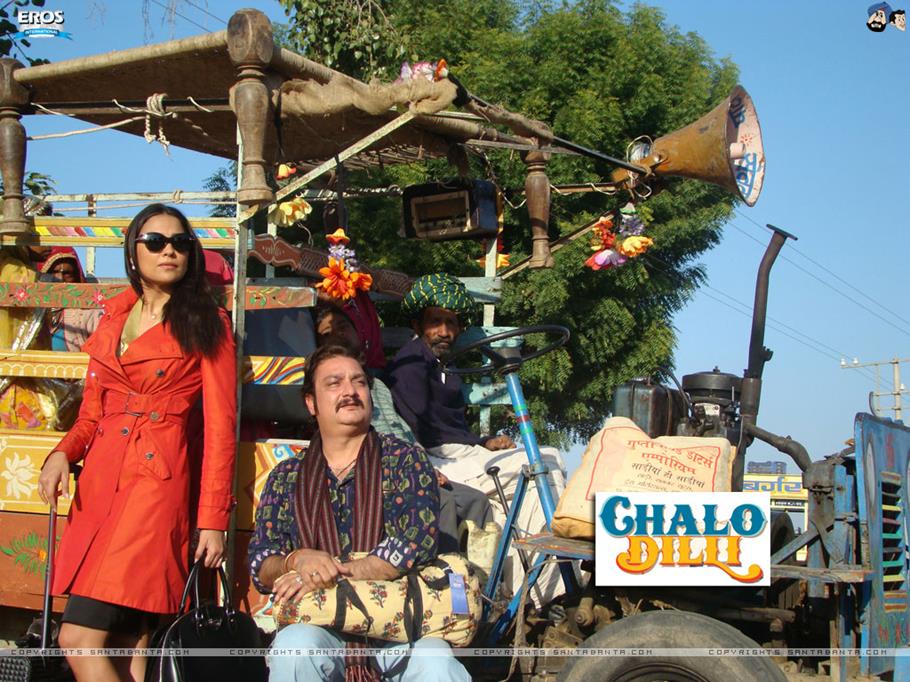 This comedy movie will surely gives you laughter fits. Two characters with totally different personalities are enforced to go together. You must watch how road trip from Jaipur to Delhi can be hilarious eventful. This is a must watch film for travel lovers.

12. Dil Dhadakne Do – Cruise journey, Turkey, Spain and Tunisia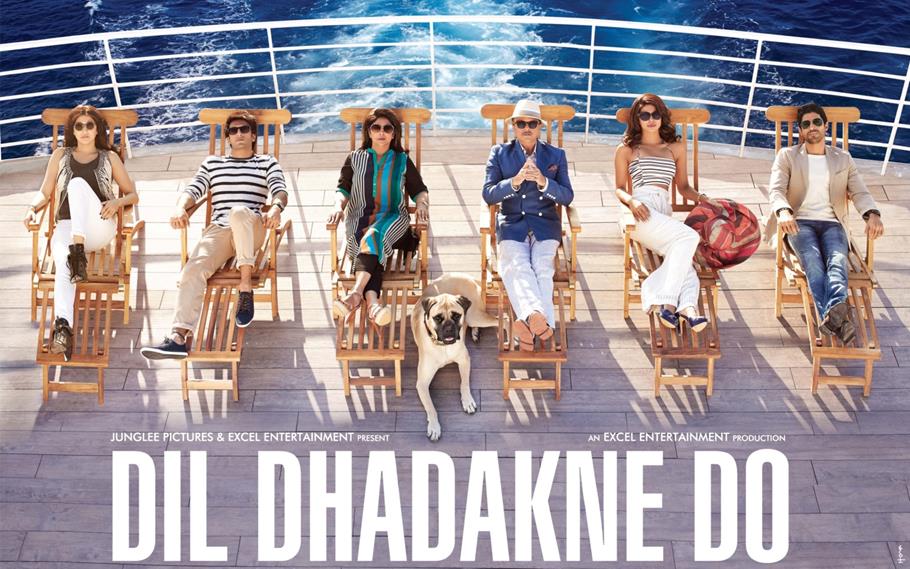 Zoya's Dil Dhadakne Do is beautiful movie showing the luxuries of cruise and breathtaking views of Turkey, Spain and Tunisia. People with desire to travel will love this movie and will plan their weekend getaway in the same manner. The luxury of cruise has inspired and increased the cruise journeys.

13. London Paris New York – London, Paris and New York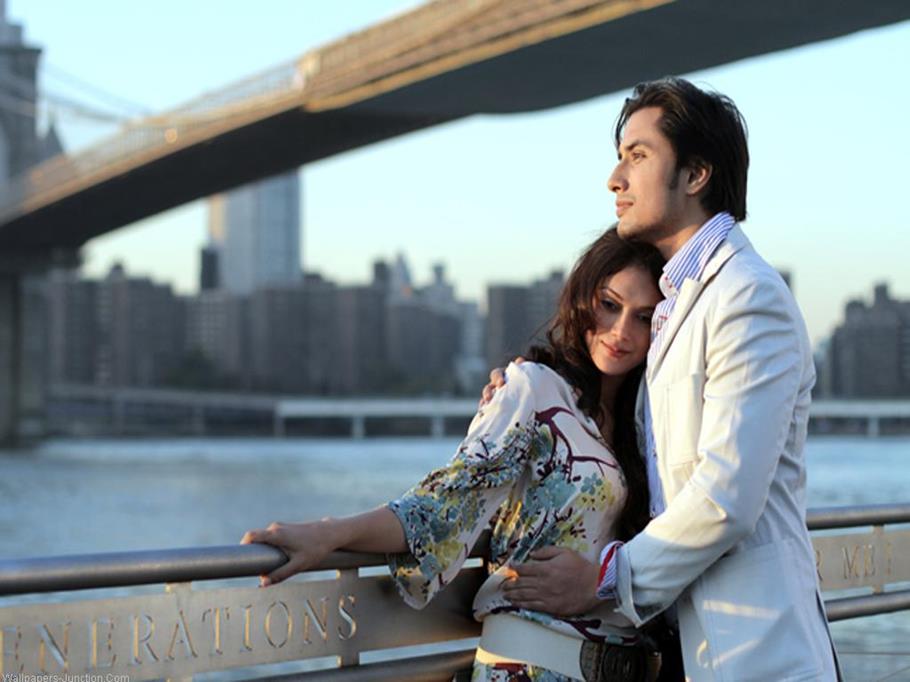 London Paris New York movie is a love story broadens across 3 countries. The film takes you on a trip through life time journey of three most beautiful cities on the earth. The spirit of each city is captured in so beautiful way by the director that you will be tempted to pack your bags and would to visit these cities.

14. Piku – Delhi and Kolkata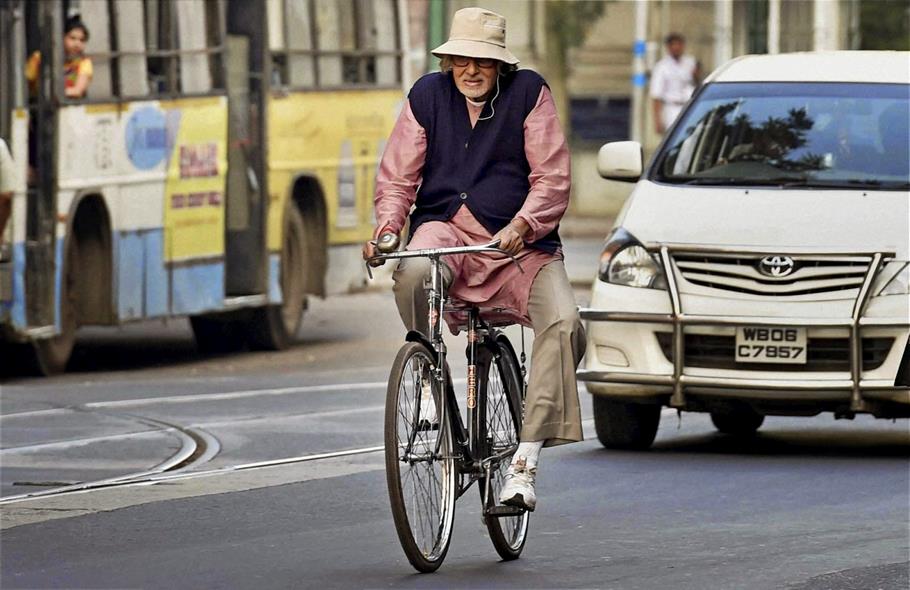 Piku shows the shades of a father daughter bond through a road trip from Delhi to Kolkata, when father snubs to travel through air or rail. The Joy city is portrayed in very beautiful way in the movie. Bhashkor (Amitabh Bacchan) travel around the city on cycle will make you feel like visiting this city.

15. Highway – Delhi, Punjab, Haryana and Himachal Pradesh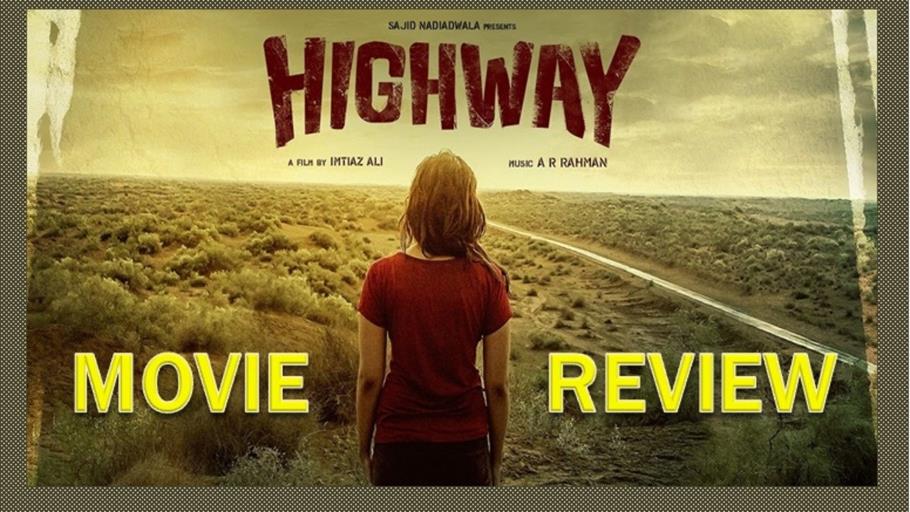 The plot of the movie Highway is very nice. Imtiaz Ali has done great work and manages to create this road trip alluring too. Movie has reflected some real instance that girls face while their parents ask her to keep quiet due to their social status. Highway, showed the Stockholm syndrome still as it took us beside the picturesque roads of Haryana, Delhi, Punjab, Rajasthan and Himachal.

Hollywood Travel Movies
1. The Motorcycle Diaries – South America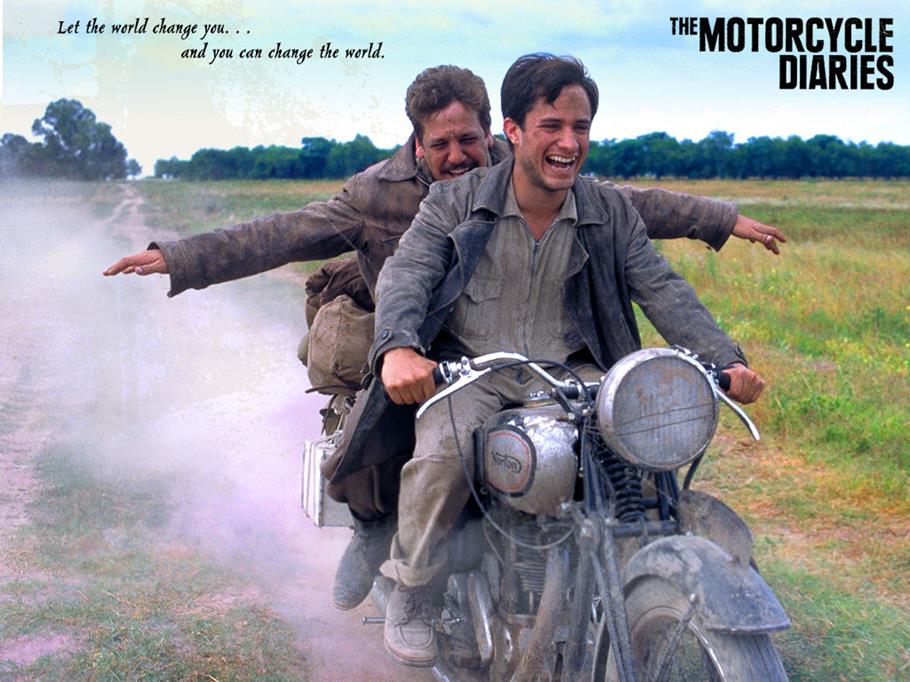 "The Motorcycle Diaries" journals the journey of two pals as they travel a motorcycle throughout South America and the troubles they stumble upon along the journey. The film imprisons the splendor of South America — the movie was filmed in Argentina, Peru, Chile, Colombia, Venezuela, and Cuba. You can find many weekend getaway options through this movie.

2. Roman Holiday – Rome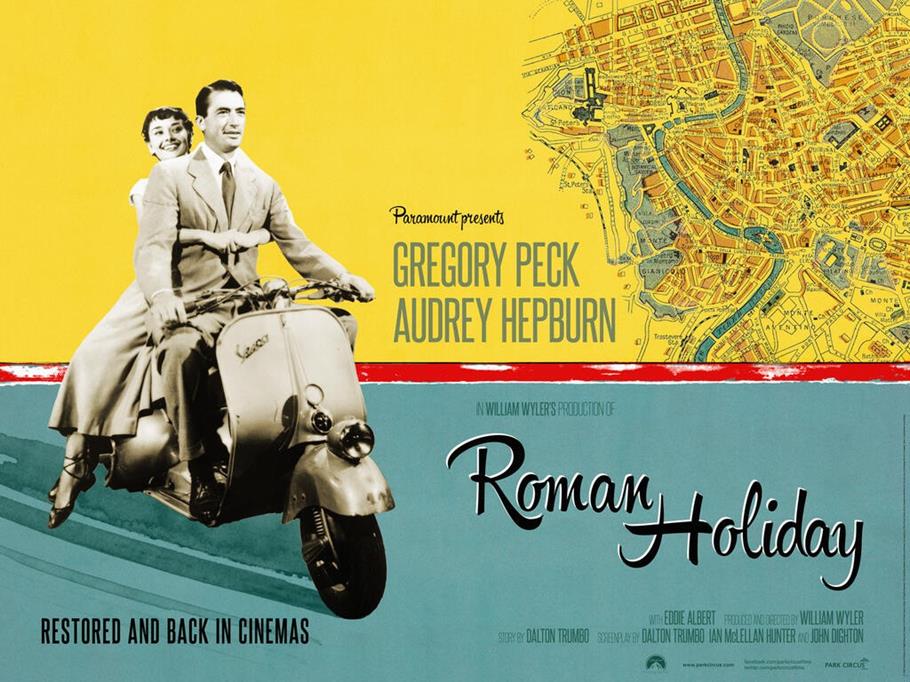 An archetypal black and white movie elementing a juvenile and stylish Audrey Hepburn, "Roman Holiday" attributes 1950s Rome all the way through the eyes of a protected princess. The story roams around the American man and the Princess who fall in love with each other. The film was shot in a diversity of iconic sites all over the town.

3. Thelma & Louise – California, Colorado and Utah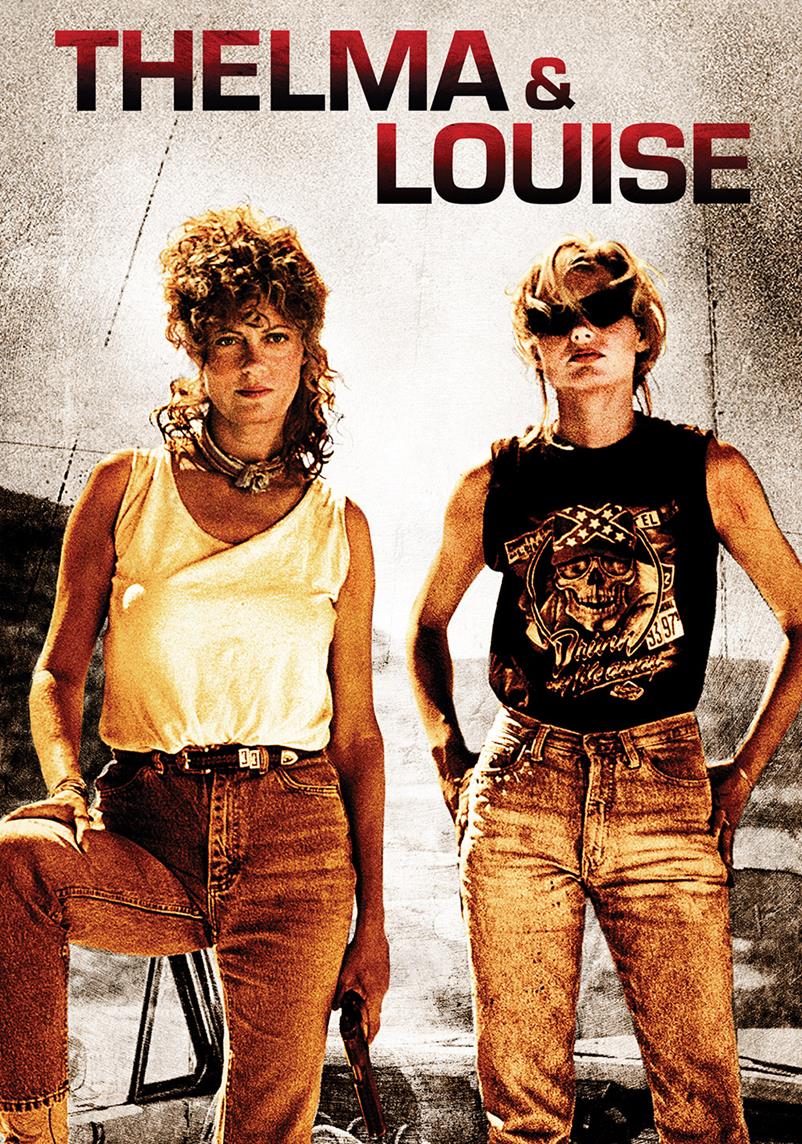 "Thelma & Louise" is a story of two girl friends that choose to dump their tedious lives for an adventurous road trip on a classic Thunderbird. Awesome direction and story line will bind you till the end of the movie. The locations include California, Colorado and Utah.

4. Into the Wild – America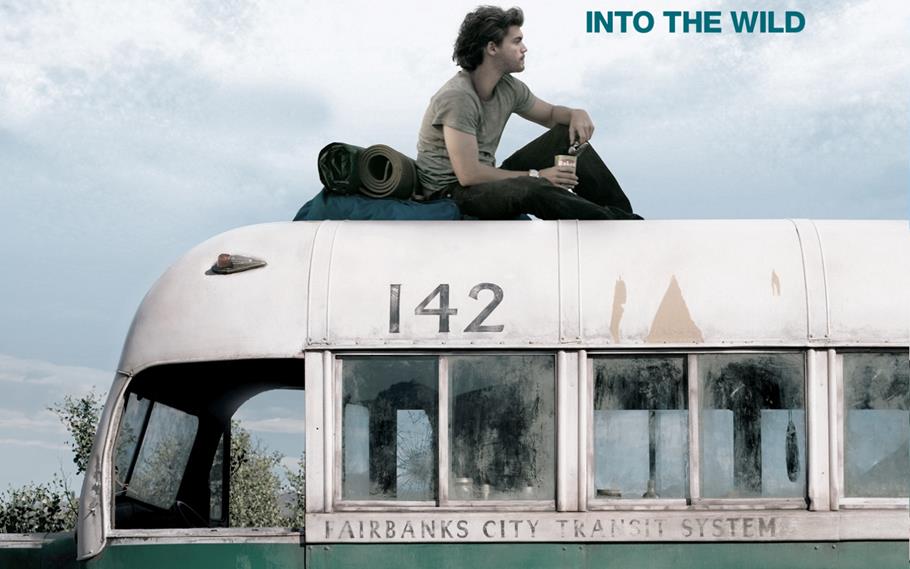 This movie is based on a real story of a pinnacle student and athlete who leaves everything after his commencement for hitchhiking to Alaska and existing in the backwoods. The film was shot all around America, California, Washington, Arizona, South Dakota, Alaska, Oregon, Georgia and Nevada. If you love hiking then you will surely love this movie.

5. Lord of the Rings: The Fellowship of the Ring – New Zealand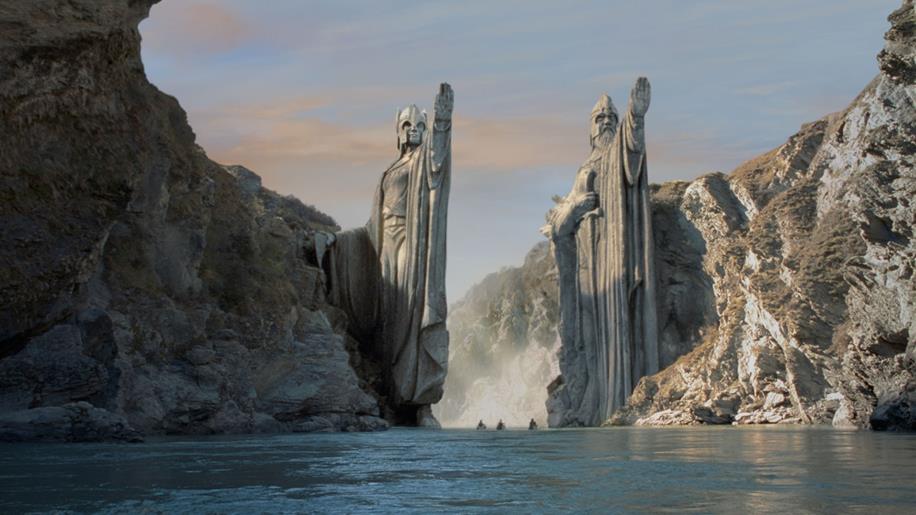 This movie was inspired by J.R.R. Tolkien's Novel. You will be amazed with the direction and sceneries. This film, beside with the others in the sequence, enthused much journey to New Zealand. Movie has been shot in New Zealand. There are lots of places to visit in New Zealand, which are reflecting in this movie.

6. Eat Pray Love – Italy, India and Bali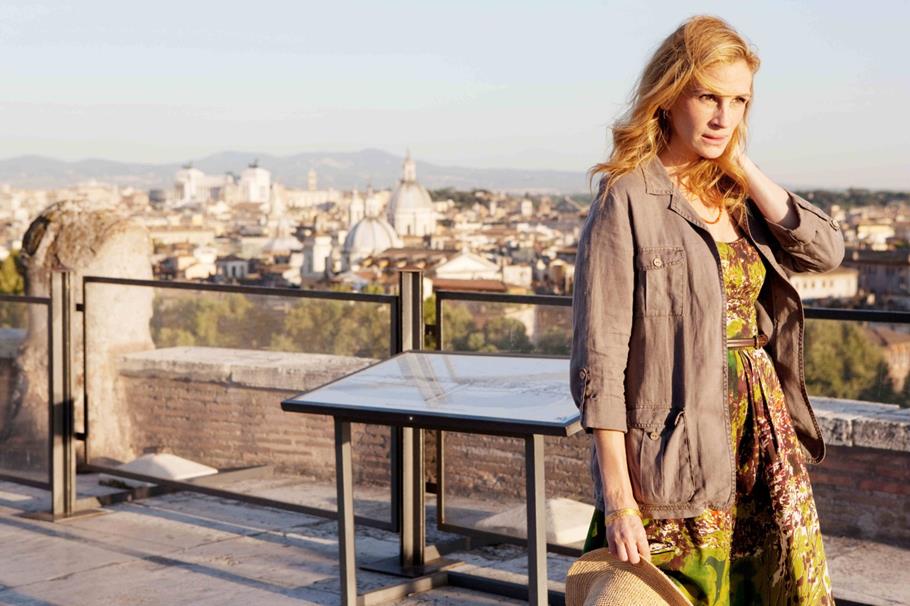 This movie is about a modern woman who steps out from her comfort zone and embarks the journey around the world that helps her is self discovery. She explore the true pleasure of nourishment by eating in Italy, amazing supremacy of prayer in India and lastly and unpredictably the internal peace and true love in Bali. After watching this movie, if you love travelling and you are upset you must try to travel these places.

7. The Beach – Thailand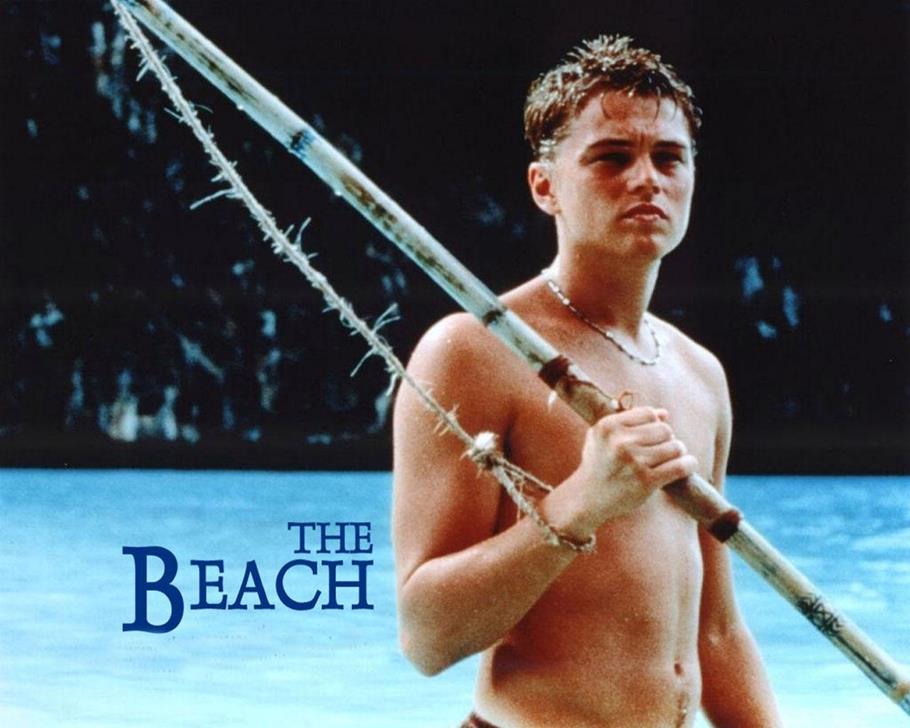 This movie is based on the Garland's Novel and axis on a juvenile nicotine addicted explorer. Who find some kind of map in the hotel room he was staying. The map allegedly leads to a renowned island paradise and then sprint into dilemma while there. The places are directed in such a wonderful way that a list of travel movies is incomplete without this movie. After watching this movie you can plan your weekend getaway in Thailand with list of places to visit.

8. Wild – Oregon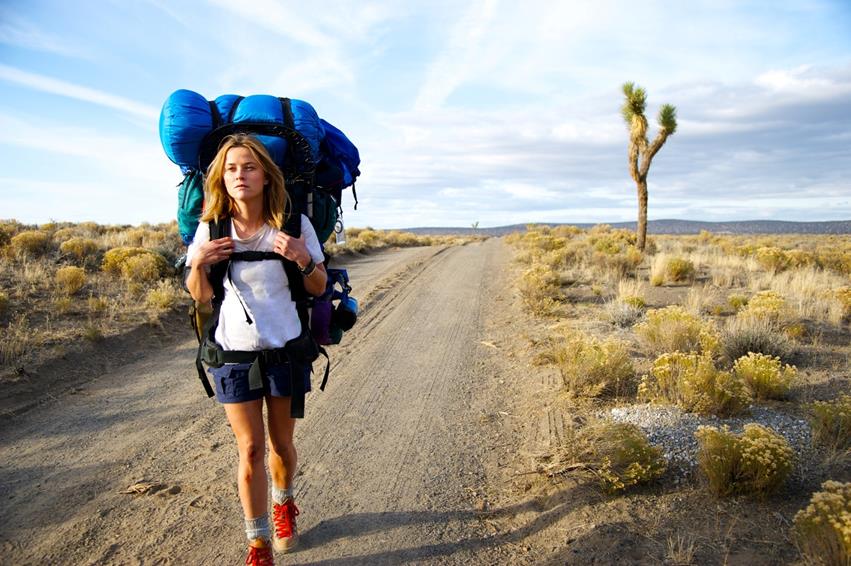 This movie is based on the Strayed's bestselling novel in 2012. This movie hub on one woman's expedition as she hikes the Pacific Crest Trail unaccompanied after her marriage get disturbed and looses her mother. The film's panorama would make any trekker dribble. If you love trekking and hiking than this movie is for you. Watch the movie and pack your bags for lifetime weekend getaway. This movie was filmed frequently in Oregon

9. The Endless Summer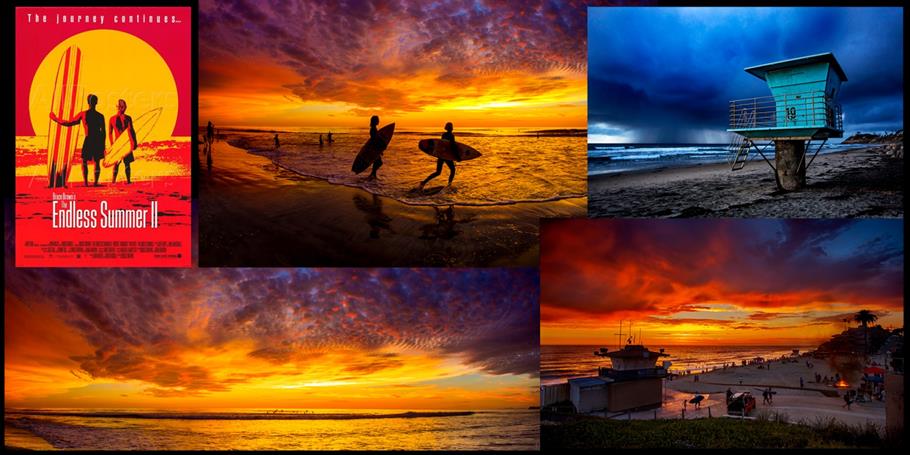 Director Bruce Brown pursued two juvenile surfers on their expedition for the ideal wave, for which they visit several exotic sites around the globe. If you are looking for story or entertainment then this movie is not for you. This movie will reflect the beautiful scenes around the world. This movie has been shot in more than 9 places like Australia, Africa, New Zealand, Tahiti, Senegal, Hawaii, Ghana, California and Nigeria. If you love beach holidays and surfing, then you will love this movie. The paradise scenery can easily tempt anyone to pack their bags and leave for vacations.

10. The Darjeeling Limited – India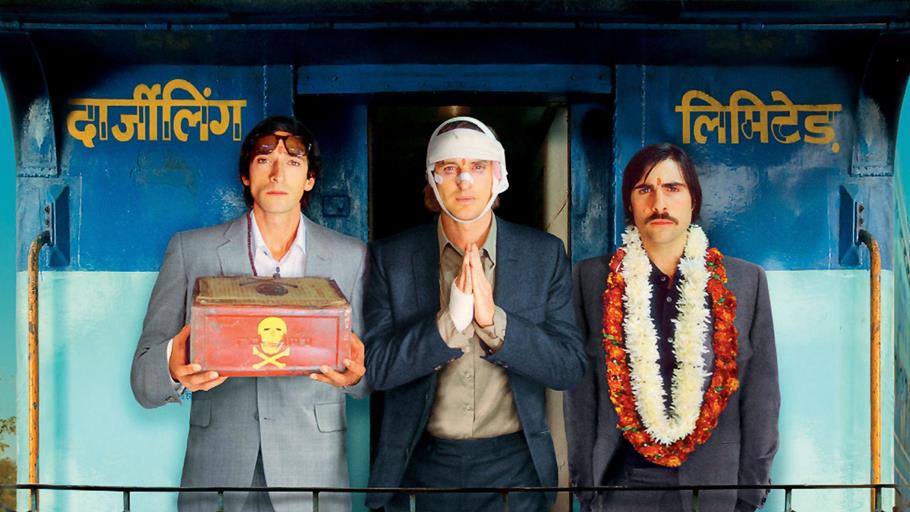 This movie is focused on the three brothers as they plan to take a train journey all the way through India in wish of getting together after their father's funeral. This movie will entertain you till the end as many things happen during their travels through Udaipur, Jodhpur and Osian and many other India cities.
Save
Save
Save
Save