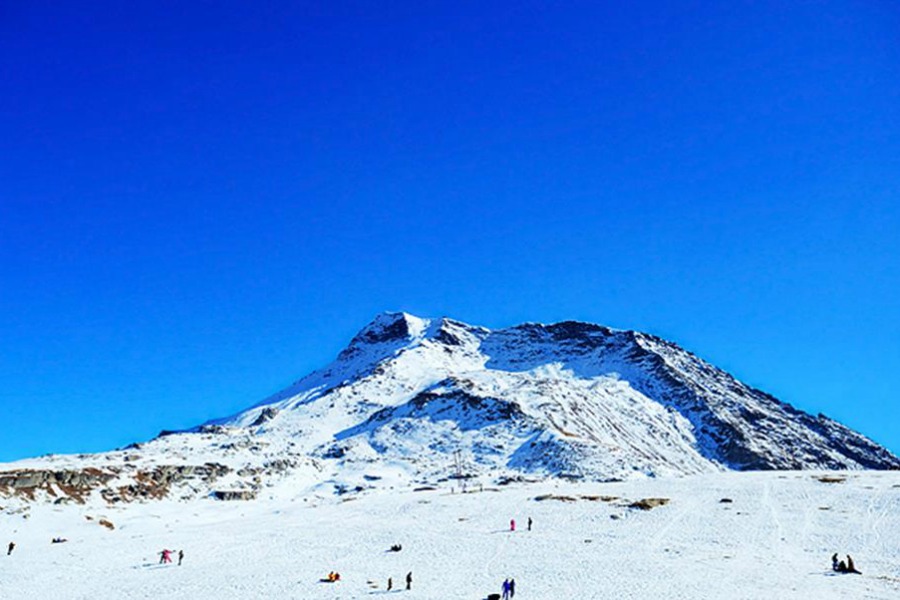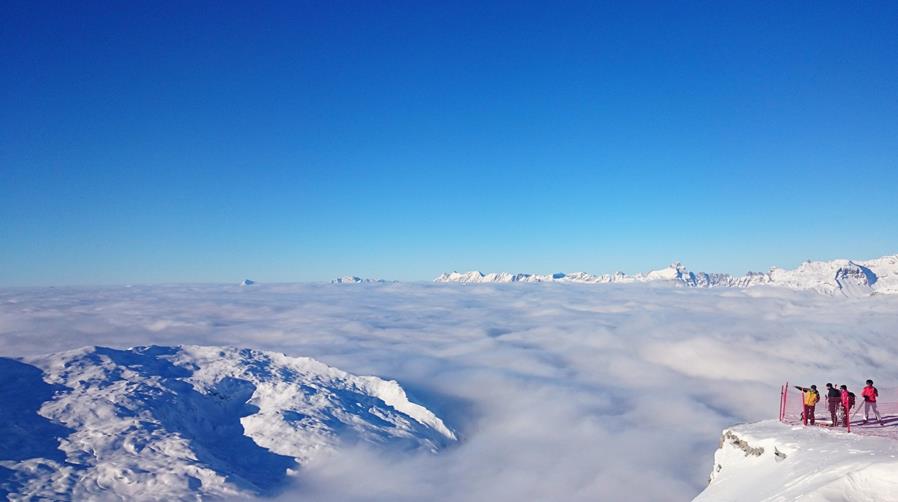 Source – flickr.com/Christian Bertram
As the winter ambiance overwhelms the Northern India and the thick bedspread of snow wraps the higher ranges of the Himalayas, some tourists look for warmer vacation holiday destinations to get relief from the dreary winters. However adventurous and enthusiasts tourists from all over the country wait for the winters to enjoy winter games of the mountains of the Himalayas. If you are adventurous and love to ski, you will love these top 7 skiing Destinations in India.

Skiing Destination
1. Pahalgam – Jammu and Kashmir
---------------------------------------------------------
Best Deals for the Month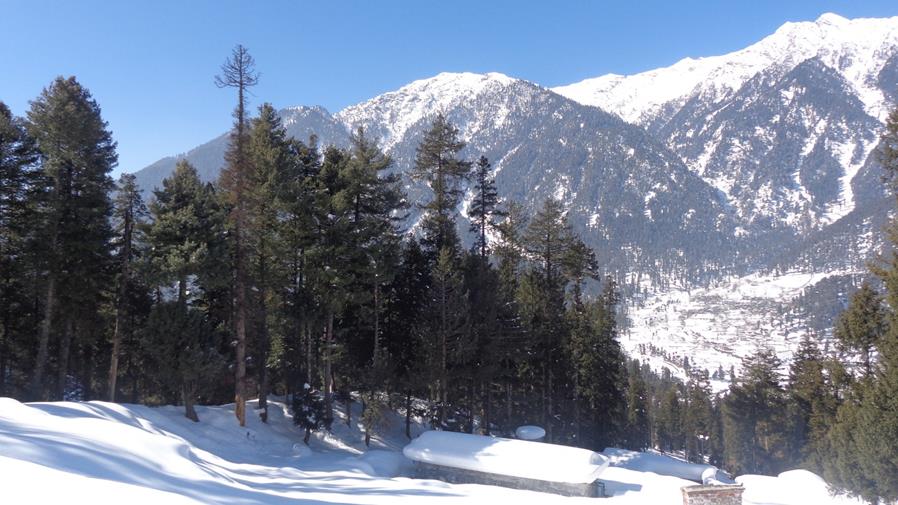 Source – flickr.com/Rckr88
In the District of Anantnag there is the most famous small town of India Pahalgam. Pahalgam is famous for its greenery and breathtaking scenery in summers, however in winters this place becomes the heaven for adventure and snow lovers. Here you can enjoy several snow games. This is the major skiing destination of India. Besides skiing you can also enjoy the enormous beauty of the valley, which makes this place a beautiful weekend getaway for couples. For enjoying skiing you must visit Pahalgam in the months of December to March, when snowfall is quite thick and nice. Besides skiing there are many more things to do.

2. Gulmarg – Jammu and Kashmir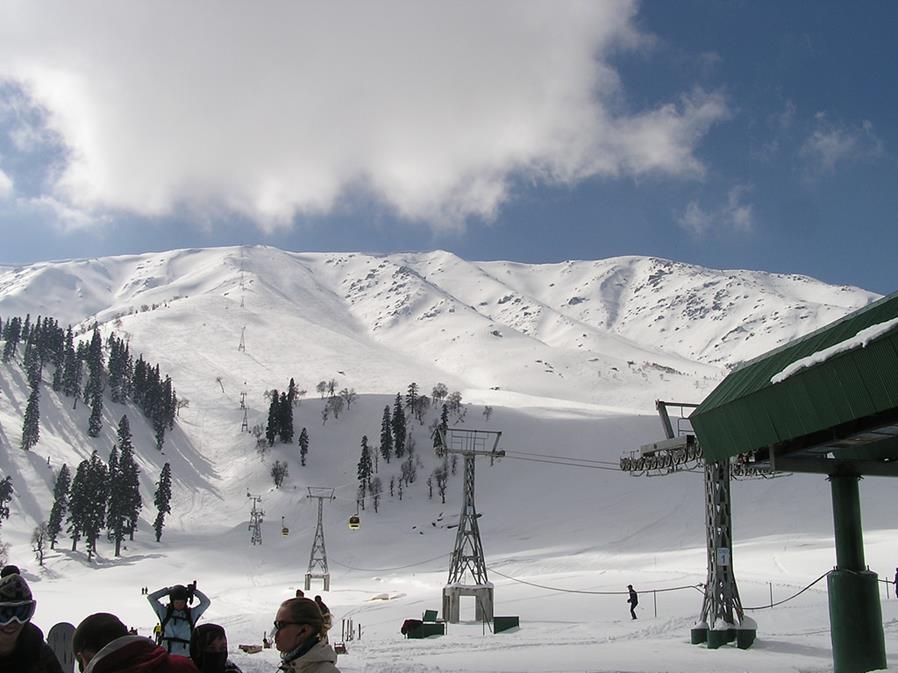 Source – flcikr.com/doughboyshredder
Gulmarg is known as the heaven of Kashmir. Here you can find snow 12 months. Gulmarg is situated in the Baramla region of Jammu and Kashmir. This place is known for the snow sports and breathtaking views. If you love adventure travel then this place must be in your places to visit. This place is the 7th best skiing destination among Asia. This place is also famous for its cable car which is the highest cable car in the world. You can surely make your weekend getaway awesome by enjoying skiing here. The best time to visit Gulmarg for skiing is from December to March.

3. Manali – Himachal Pradesh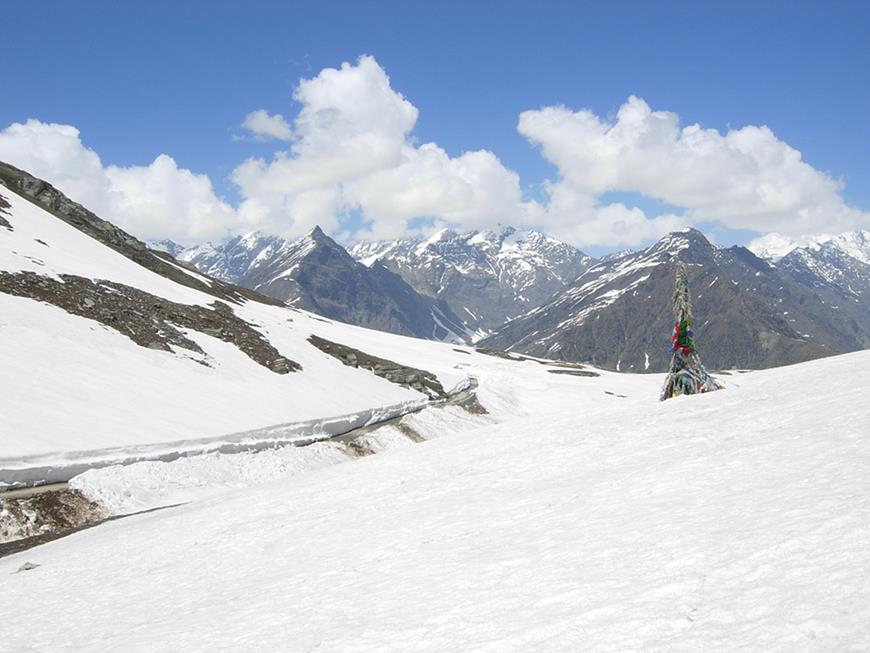 Source – flickr.com/mhsramu
Manali is the major tourist destination of India. This place is very popular for snow games especially for skiing. This is a splendid hill station with generous of snowfall in winter season, which transform this green land into snow covered land. This is the best weekend getaway for adventure lovers. In winters the calm slopes are malformed into heavenly dwelling for winter sports and if you love winters then this should be in your list of places to visits for sure. Besides Manali here you can also enjoy skiing at Solang valley and if you don't like skiing there are many other things to do here.

4. Auli – Uttarakhand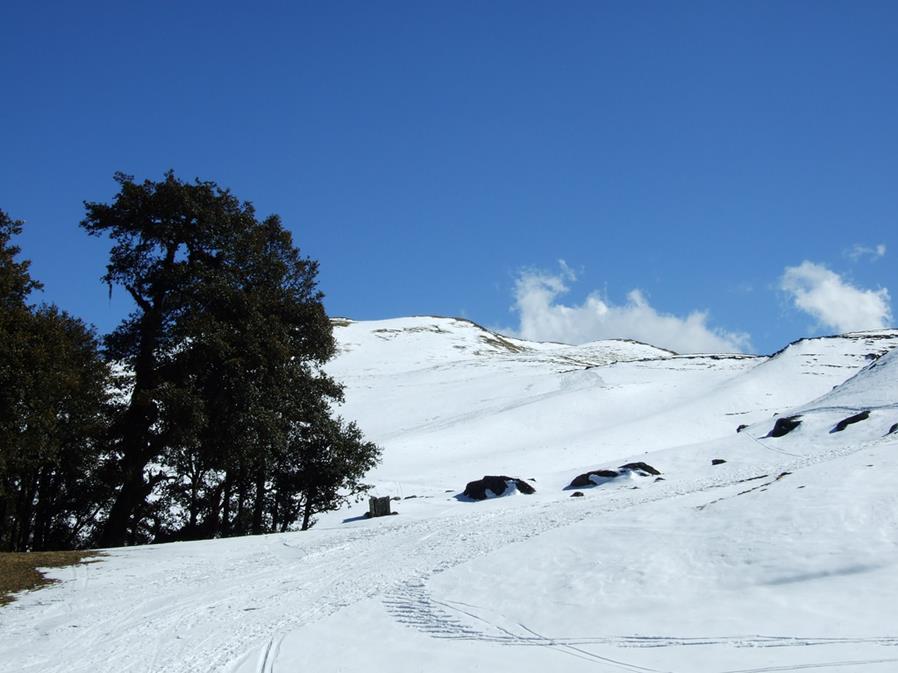 Source – flickr.com/Atul Gupta
Auli is small hamlet in the hills of Uttarakhand, which is a seasoned winter adventure travel destination and sports destination for various tourists who love to visit this place and love to do skiing. Auli is untouched and stunning place with unlimited beauty, which makes skiing more fascinating here. Reaching here is an adventure itself. You need to camp during the night to reach Dehradun. The adjacent airport is in Delhi, which is 298 kilometers away from here. This place is best weekend getaway in the winters as place is completely covered with the thick layer of snow. This is another best destination where you can do skiing during winters. Auli is well connected by road with the major cities like Delhi, Rishikesh and Haridwar.

5. Rohtang – Himachal Pradesh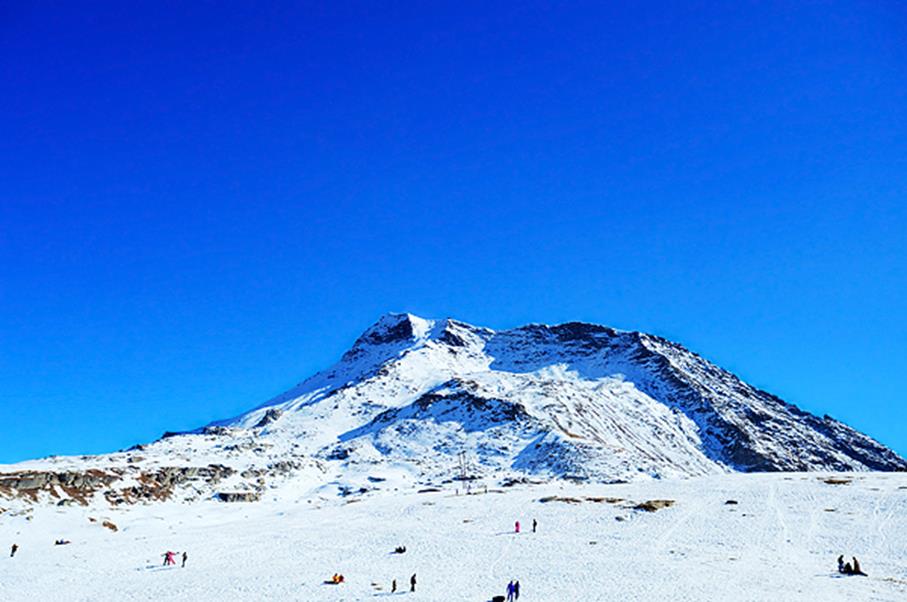 Source – flickr.com/Mohamed Majid.
Rohtang is another famous destination for skiing in India. The Rohtang is 51 kilometers away from Manali and is situated on Manali Keylong Highway on the height of 4111 meters above the sea level. This place is always covered with the snow and considered as most dangerous road in the country. This place is an ideal place for skiing lovers and even you can enjoy many other snow games here. If you are visiting Manali then this must be in your places to visit list. You need to cross Rohtang if you are planning to go Spiti or Leh Ladakh. Here you can enjoy snow games even during summers as this place is always covered with the snow. If you love adventure travel, then this place is for you. Only limited vehicles are allowed to visit here so you must book your travel in well advance. Indian Army gives permission to travel here after clearing the snow and checking the road. Besides skiing or snow games here are many other things to do, which will surely make your weekend getaway full of adventure.

6. Kufri – Himachal Pradesh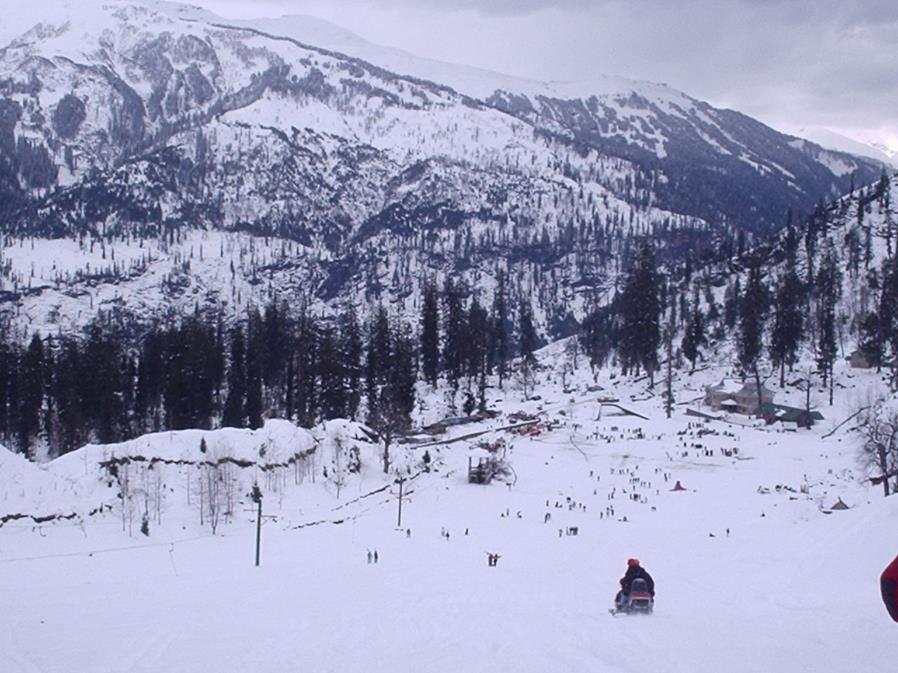 Source – flickr.com/Niranjan Srinivas
Kufri is a little charming town situated about 13 kilometers above Shimla. The region sees numerous adventure travel tourists coming in, major population comes to enjoy snow games and for skiing. In winters this charming places becomes more stunning with thick sheets of snow. Snow makes locations best for skiing and other snow games. This environment attracts tourist and make this place among their favorite weekend getaway. To append to its elegance are the big deodars and snow dressed green pines, which take the inspiring glance of the place to a different level. Skiing on Kufri's surging slops is a ghostly and energizing experience. You can enjoy skiing here from mid November to Mid February. If you are planning to visit Shimla in winters then Kufri must be in your list of places to visit.

7. Narkanda – Himachal Pradesh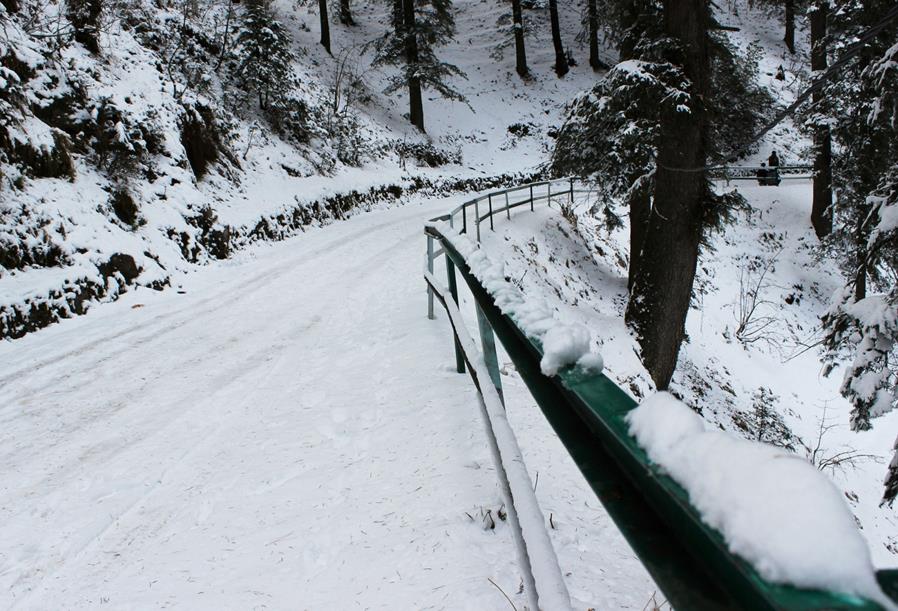 Source – flickr.com/Saumya Tyagi
Narkanda is situated on the height of 2708 meters above the sea level on the Indian Tibet road. Here you can get best most stunning view of the high snow ranges. This place is the best weekend getaway for the peace lovers. This place is another best place for skiing. Here you can enjoy unlimited skiing options. Apple orchards and dense forest are other beautiful places to visit while you are on the slopes of Narkanda. The skiing was first done on the slopes of the Narkanda in 1980 and till date it's been continued.