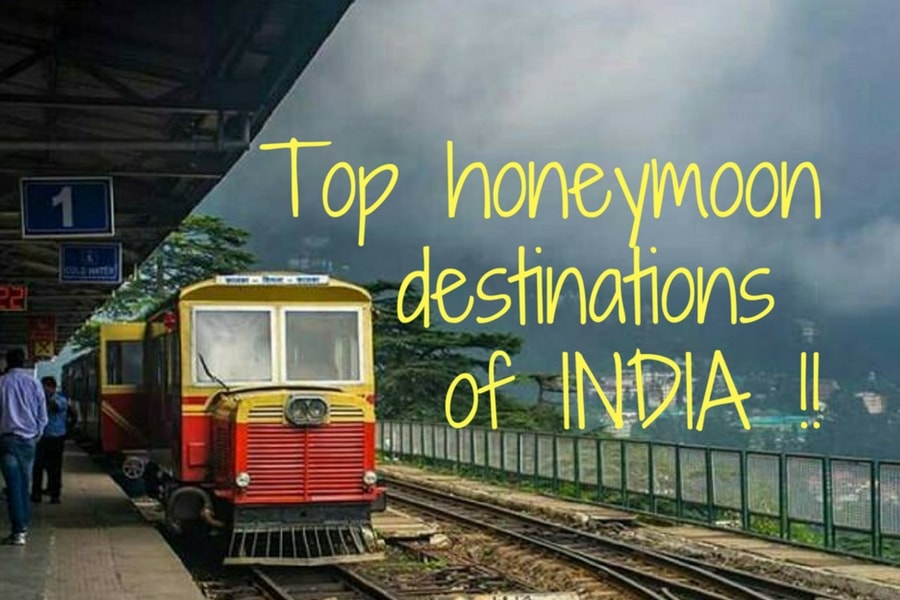 Honeymoon – the great big vacation that follows one's wedding has been prevailing from a period as long back as the 1500s. It can be referred to as a tradition of sorts wherein newly – weds mark the special occasion by going someplace beautiful and celebrating the joy of beginning a new journey in seclusion.

While some couples go for a day or two, others spend as long as twenty days traveling and exploring different places around the world, together. And why shouldn't they? After all, they have taken the decision of their lifetimes to spend the rest of their lives together. Bonding two families together, for some honeymoon is actually the first chance at sparking new shades of fondness.

---------------------------------------------------------
Best Deals for the Month
However, planning a honeymoon can get tedious. Of all the other things, deciding the right place to venture out to is the most difficult choice to be made.

BEST HONEYMOON DESTINATIONS IN INDIA

There are various dreamy honeymoon destinations in India itself. Here is a list of the 40 best honeymoon destinations in India.

1. DARJEELING AND ITS SIMPLICITY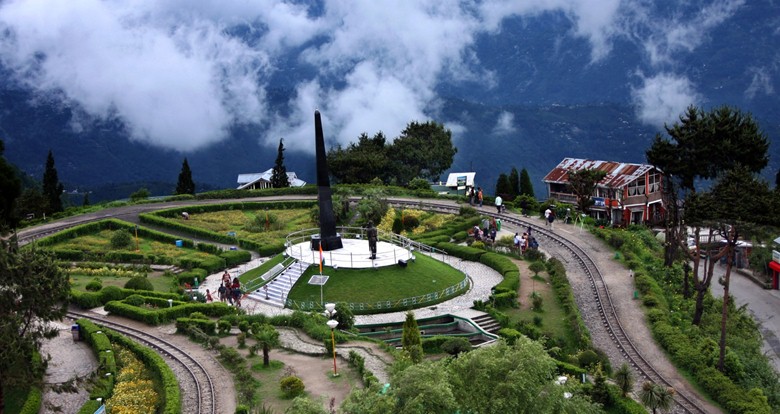 (Source: darjeeling.wordpress.com)
Darjeeling is a small town located in the state of West Bengal. It is considered to be the perfect kind of hill station for all those looking for a quick getaway. Not too noisy or crowded, Darjeeling is best known for its simplicity surrounded with nature and plantation areas.

Call +91 9553272777 for Best Honeymoon Packages for Darjelling starting at 15,000 Per Couple
2. UDAIPUR AND ITS ROYALTY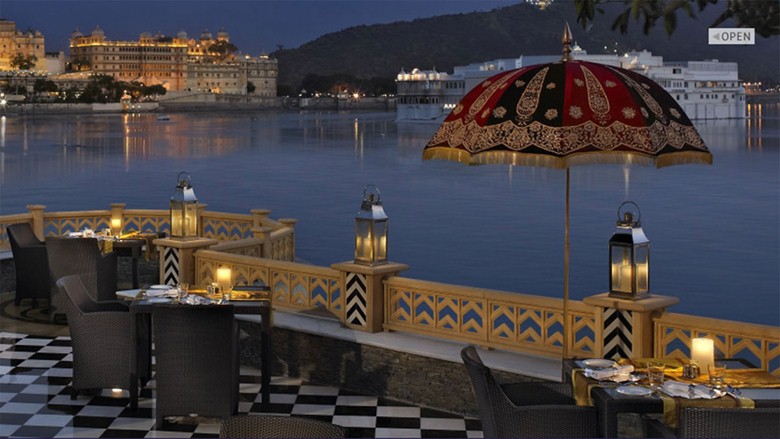 (Source: amazingpics.net)
Udaipur, a city of imperial legacy is located in the desert state of Rajasthan. It is especially popular for the numerous beautiful forts and palaces that have been living through generations and have still been preserved in its original form of royalty. Among the various places you can visit are Lake Palace, Jagdish Temple, Monsoon Palace and Jag Mandir to name a few.

Call +91 9553272777  for Best Honeymoon Packages for Udaipur starting at 13,500 Per Couple
3. SRINAGAR AND ITS SERENITY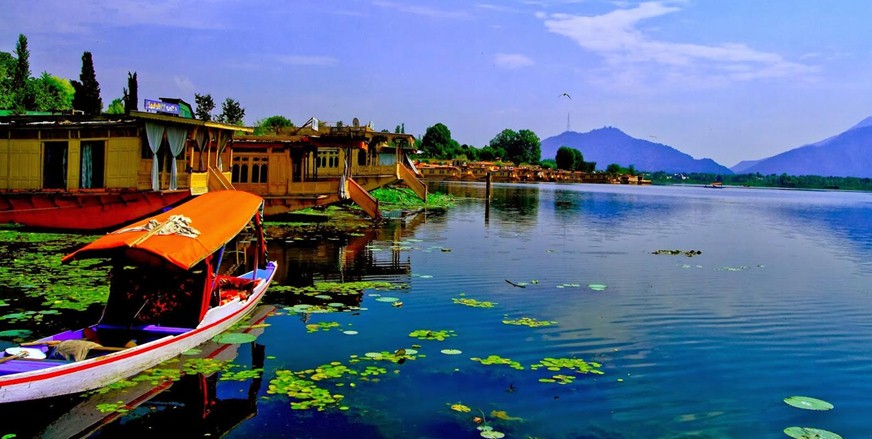 (Source: globetrottingtourism.com)
The capital city of Jammu & Kashmir, it is what resembles the word paradise. Imagine holding your partner's hand and taking a leisurely stroll by the sparkling lake of Srinagar. The picturesque scenery is sure to take your breath away.

Call +91 9553272777  for Best Honeymoon Packages for Jammu & Kashmir starting at 15,000 Per Couple
4. COORG AND ITS INCREDIBLE GREENERY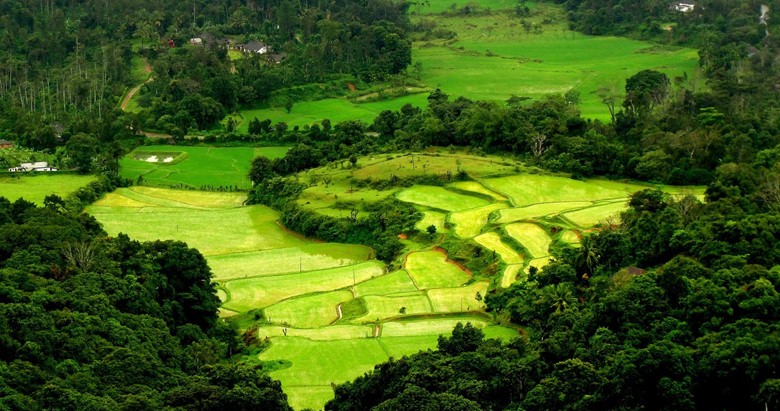 (Source:mouthshut.com)
Coorg is also known by the name of Kodagu is situated in the state of Kerala. Apart from the lush – green hills and valleys, you will also come across numerous mountain peaks located in remote areas. Enjoying quiet time with your partner in a place like Coorg may even end up being the best memories of your lifetimes.

Call +91 9553272777  for Best Honeymoon Packages for Coorg starting at 12,500 Per Couple
5. AGRA – THE ICONIC SYMBOL OF LOVE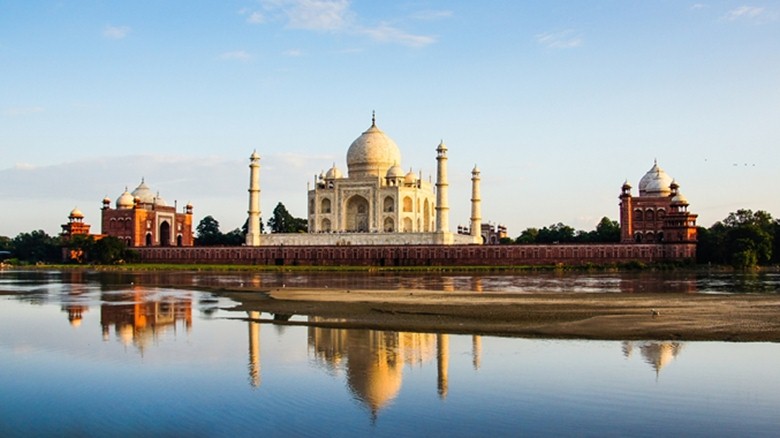 (Source:doubletree3.hilton.com)
Agra is well known for its wonder, Taj Mahal. Just as Shah Jahan built Taj Mahal to immortalize his love for his wife, Mumtaz Mahal; you too, can immortalize your love with your partner by creating memories of a lifetime. Create magical memories in Agra.

6. GOA – A BOX OF SURPRISES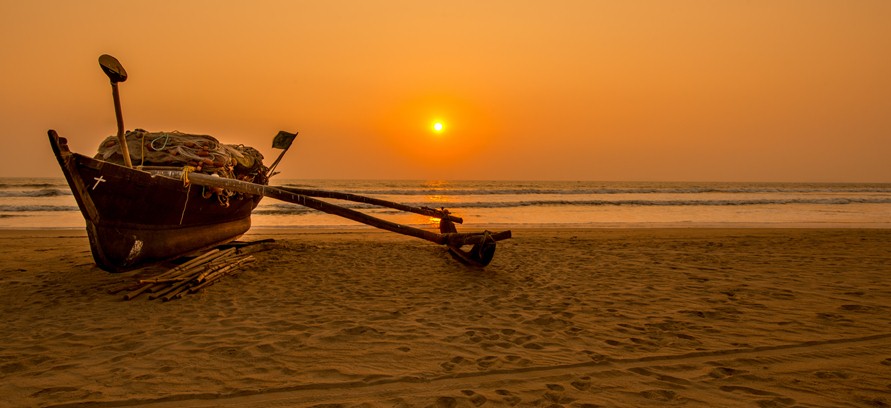 (Source: flickr.com/jamiepryer)
Some of the best enjoyments a couple can expect to enjoy at Goa are quite naturally, the beaches followed by its water sports and of course, its nightlife. If you are looking towards enjoying the exotic beauty of beaches in India at an affordable rate, Goa is the place for you.

7. MUNNAR – THE BEST HONEYMOON DESTINATION IN INDIA
(Source: letsgokerala.in)
Munnar is among the many unexplored places in Kerala. Offering natural beauty at its best, the feeling seeping in during monsoons is unexplainable to say the least. Not only is the entire aura quite romantic but also, the remoteness of the place is perfect for someone looking for ideal quiet time with their partners.

Call +91 9553272777  for Best Honeymoon Packages for Darjelling starting at 12,000 Per Couple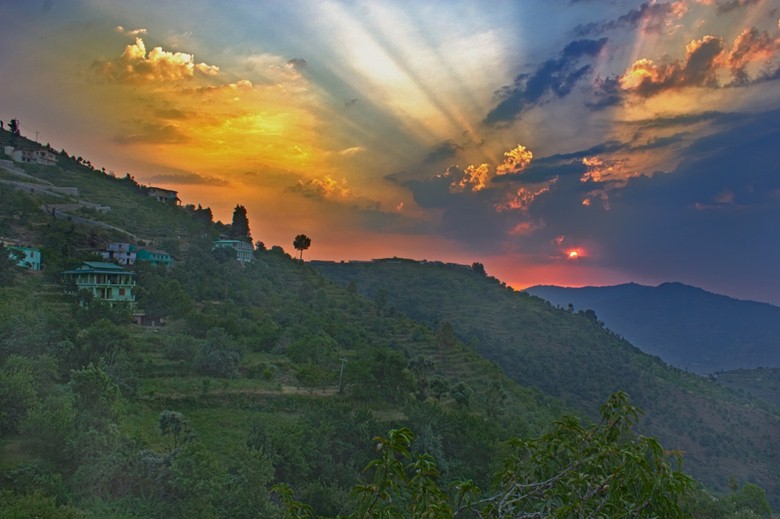 (Source: flickr.com)
Nainital is another romantic hill station which is apt for anyone looking towards spending time in a place with a pleasant weather. Clubbed with beautiful scenery and charming lakes, it will surely establish a bond of an endless time with your partners.

9. PAHALGAM AND ITS EXCLUSIVITY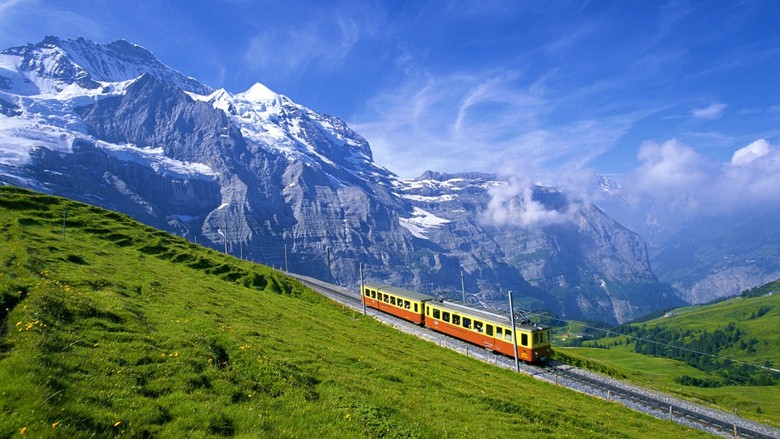 (Source: hdkashmirwallpapers.com)
Another small town in the Indian state of Jammu and Kashmir is Pahalgam. Located approximately 45 kilometers away from Anantnag, it is well known for its pristine beauty and exclusive privacy. It is quite apt for those looking for limited accessibility and restricted connectivity with the outside world. What's more? You can even go trekking, which is a good way to connect with your partner.

10. THE HOLY BOND OF PUSHKAR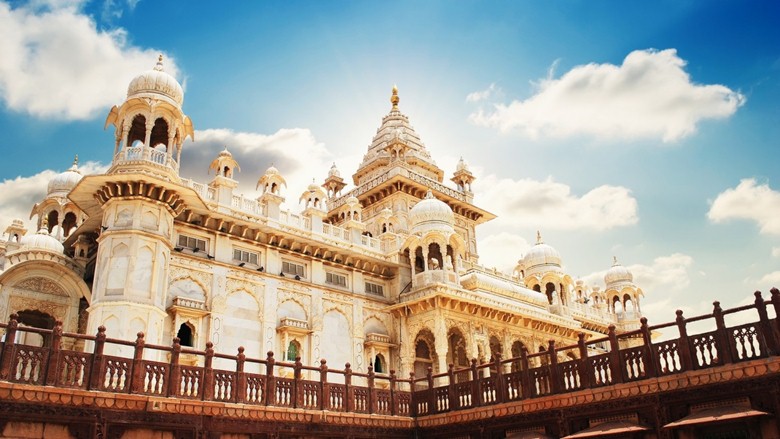 (Source: festivalsherpa.com)
Pushkar is located in the Ajmer district of Rajasthan. The weather in this place are extreme and one is recommended to visit the place during the month of October and December. The place is holy as the region is lined with countless temples existing since time immemorial. What better than discovering love on the blessed grounds of Pushkar?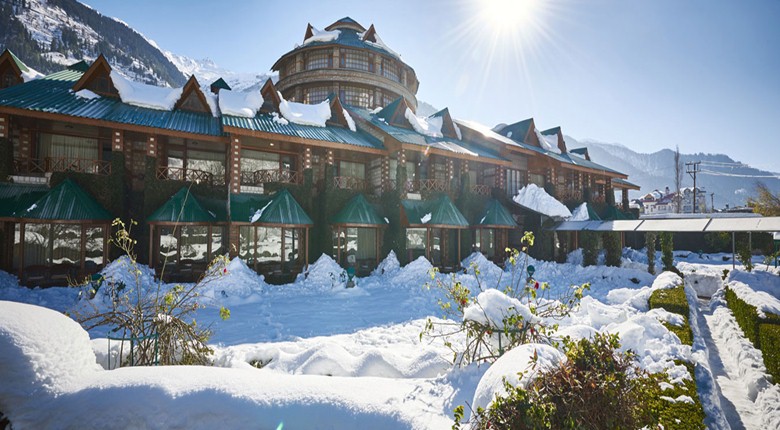 (Source: clubmahindra.com)
KulluManali is ranked as one of the most popular honeymoon places in India. It is one the very few hill stations with snow covered mountains. In fact, it is preferred by so many that there are foreign tourists visiting this place. Recreational activities like skiing, hiking, paragliding among others are a few ways to spend a lovely honeymoon with your loved one.

Call +91 9553272777  for Best Honeymoon Packages for Manali starting at 13,000 Per Couple
12. THE INCREDIBLE LADAKH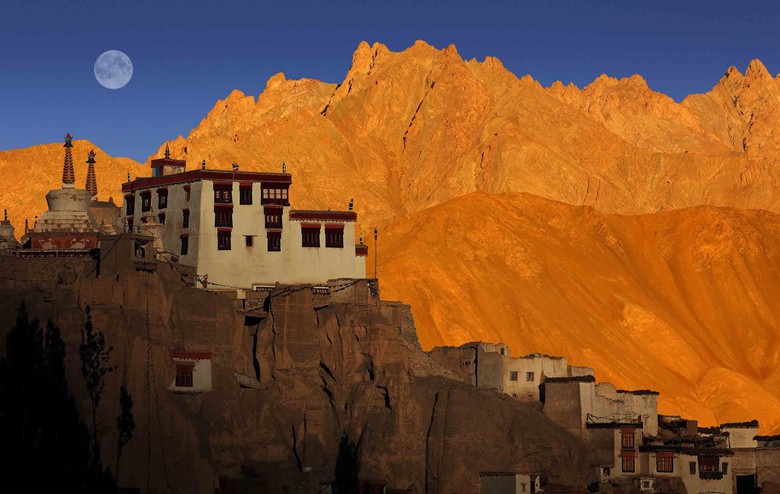 (Source: mumbaitravellers.in)
You may have seen Ladakh in Bollywood movies and observed its undying beauty. Let us tell you, it is much more incredible that what is showcased on the screen. The beautiful monasteries and mountains prevailing through the crisp coldness of the mountains of Ladakh will leave you couples in absolute awe.

13. THE GLORIOUS JAISALMER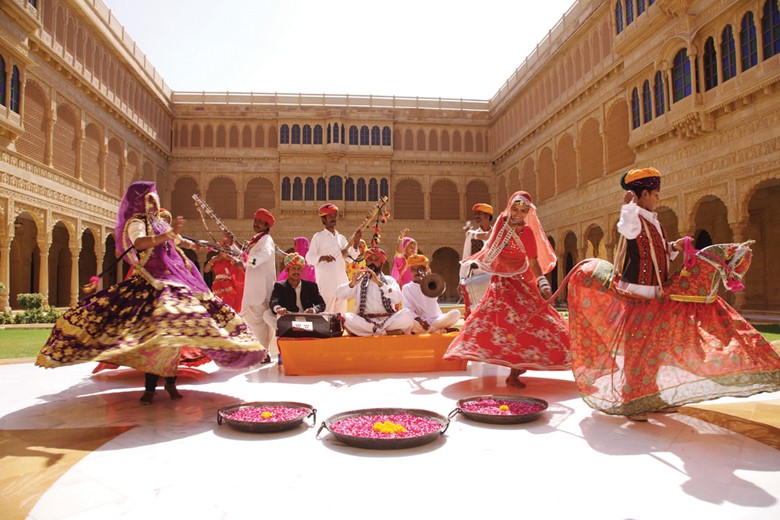 (Source: Google Images)
Rajasthan consists of endless palaces for it was, once upon a time a hub of great dynasties. Jaisalmer is among the numerous gorgeous cities in Rajasthan that stands rich in history, culture and desert beauty and is one of the best honeymoon destinations in India.

14. THE MESMERIZING KOVALAM – A ROMANTIC TRAVEL PLACE
(Source: nativeplanet.com)
Kovalam is a beach town located in the Thiruvananthapuram city of Kerala. It is located 16 km away from the actual city region. If you are looking for greenery and lush beauty during your romantic honeymoon, Kovalam is the fits the bill.

Call +91 9553272777  for Best Honeymoon Packages
15. THE GANGTOK PILGRIMAGE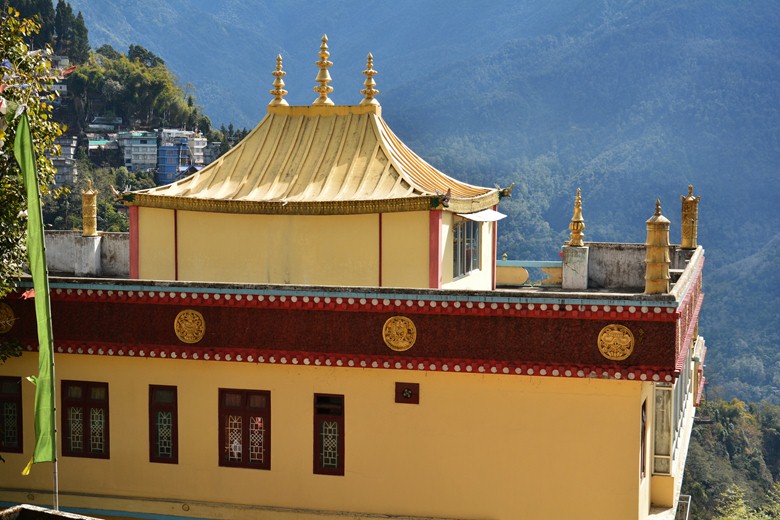 (Source: flickr.com)
Gangtok is the largest town of Sikkim. It is located in the Eastern Himalayan range and consists of a population of around 100,000 people who belong to different ethnicities such as Bhutia, Nepalis and others. The activities that can be done at Gangtok is just as diverse as its population.

16. DEHRADUN AND ITS RUSTICITY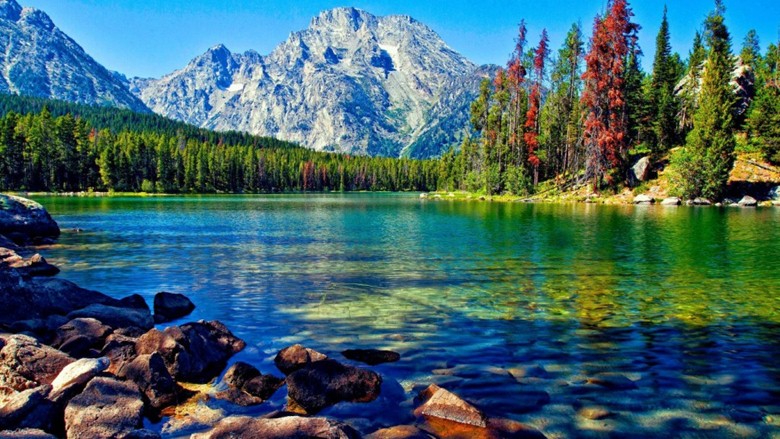 (Source: flickr.com)
Dehradun is lined with gorgeous, romantic valleys and forests which ensure an enjoyable stay for all honeymooners. There are a number of activities that you can engage in such as boat riding, paragliding and other such thrilling experiences.

Call +91 9553272777  for Best Honeymoon Packages starting at 13,000 Per Couple
17. THE NEVER ENDING BEAUTY OF SHIMLA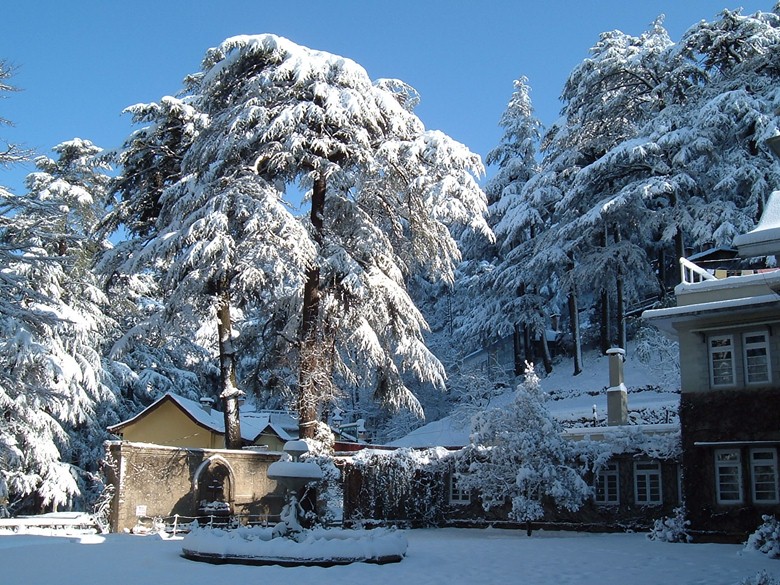 (Source: mystateinfo.com)
Shimla has long been a honeymoon spot for newlyweds. There is a reason why it is still popular and the reason lies in its gorgeous, peaceful and absolutely natural environment. One step in Shimla and you will surely fall in love.

18. THE SCENIC BEAUTY OF KOCHI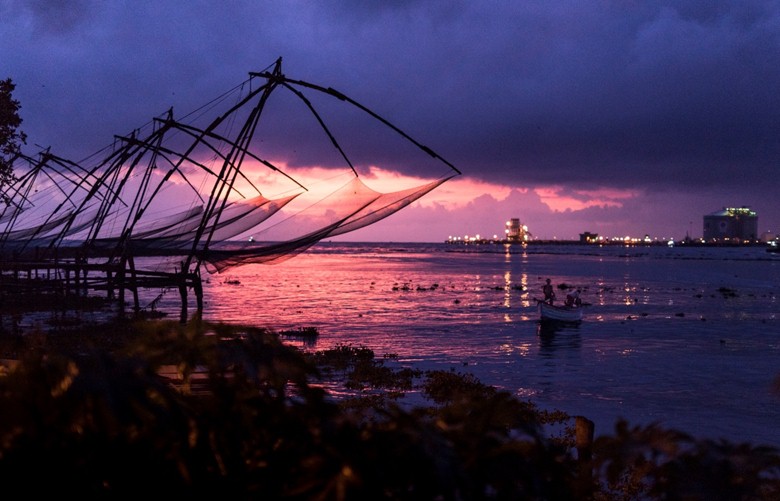 (Source: davidbaxendale.com)
Kerala is considered as one of the top ten paradises in the world. While, we already named a few destinations before, here is adding another one – Kochi. Clean lakes and good food is what you can expect in a truly fascinating town of Kochi.

19. ANDAMAN & NICOBAR ISLANDS FOR PARADISE LOVERS
(Source: hdnicewallpapers.com)
The Andaman & Nicobar Islands are among the seven union territories of India. They are home to Poleolithic and Sentinelese people and therefore, offer a very different kind of culture and tradition. It is a fun experience to discover a change in the environment for once. Apart from that, the awe – striking sights nonetheless remains to be explored.

Call +91 9553272777  for Best Honeymoon Packages starting at 13,000 Per Couple
20. LAKSHADWEEP – THE BLUE LAGOON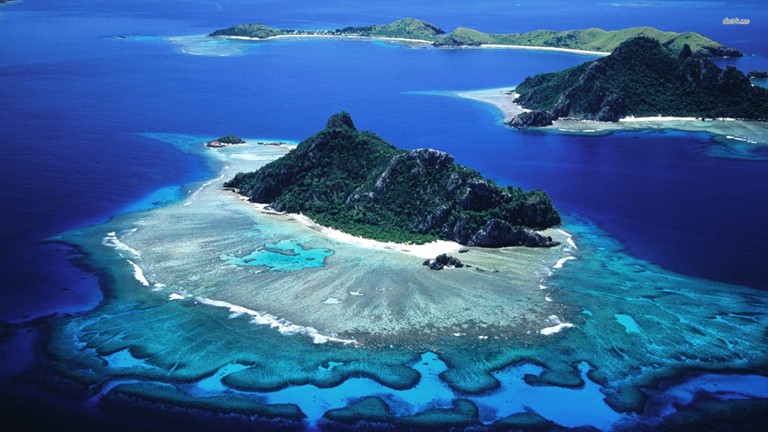 (Source: flickr.com)
Imagine a never ending array of islands and sandy beaches meeting the ultimate view of blue sea at its horizon in India. Yes, it does exist. This place is known as Lakshadeep. Enjoy the calmness and serenity of Kavaratti, Minicoy and Agatti among others during the time of October.

21. DAMAN & DIU WITH ITS TRANSIENT OPULENCE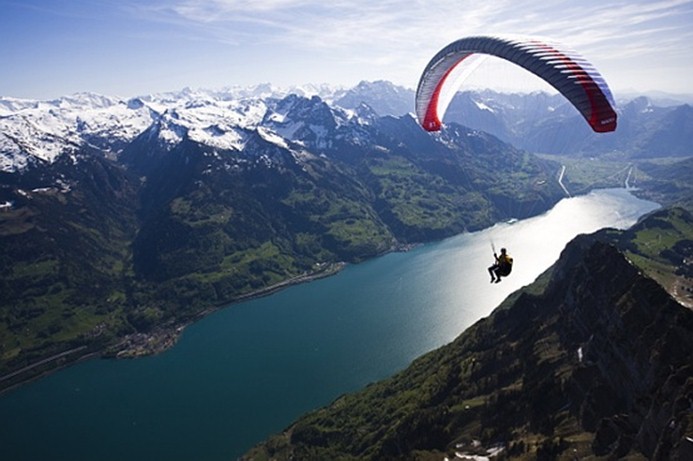 (Source: flickr.com)
Daman & Diu is for all those who are looking to get away from their tiresome and mundane rituals and schedules of life. For the lovely solitary time with your partner, visit the great escapade that goes by the name of Daman & Diu. The best thing is that it is extremely affordable as well.

22. OOTY AND ITS SECLUSIVENESS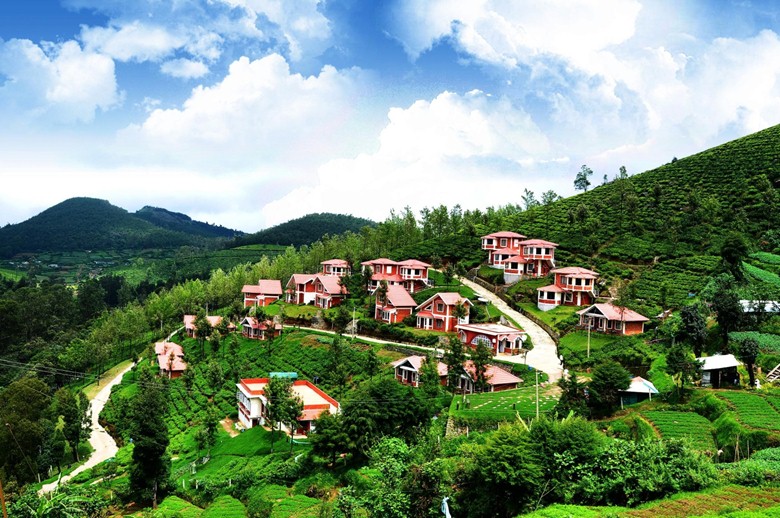 (Source: anjali026.wordpress.com)
Ooty can be found in Tamil Nadu. With its botanical gardens and lush – full peaks, Ooty is perhaps the most sought after places in this state. It is situated right in the middle of Nilgiri hills and can be found bathing in natural sunsets and beauty.

Call +91 9553272777  for Best Honeymoon Packages starting at 13,000 Per Couple
23. KHJURAHO'S RELIGIOUS SIGNIFICANCE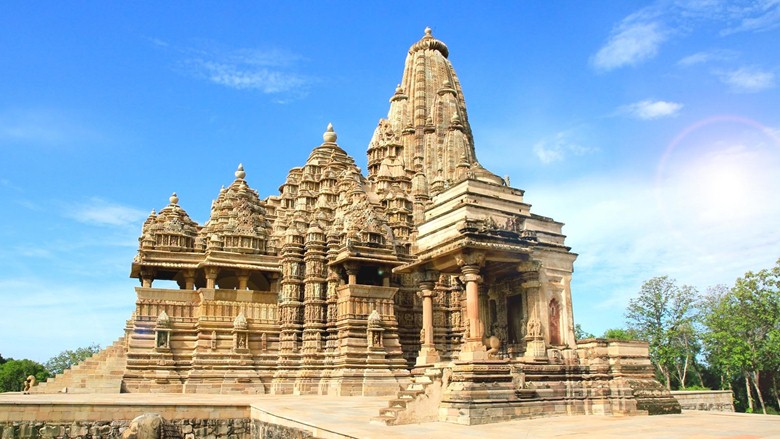 (Source: hindugodwallpaper.com)
What better than to begin a sacred bond at a sacred place? The temples of Khujraho are stand as relevant examples of the unimaginable architectural skills that prevailed during the times of Chaandela dynasty.

24. THE PRETTY PALMS OF ALLEPEY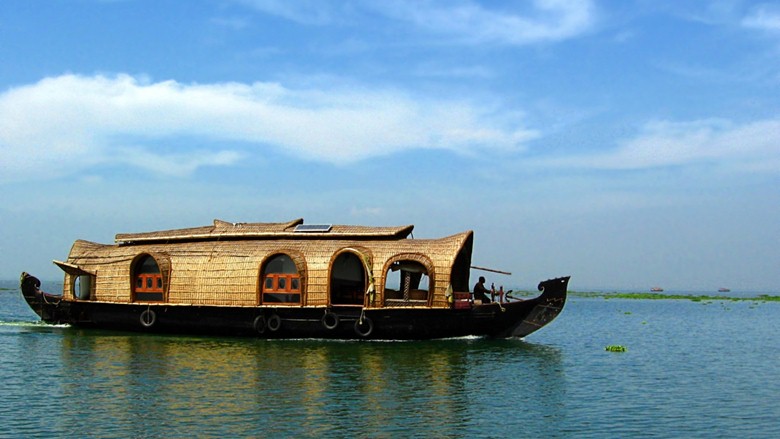 (Source: wallpapersxl.com)
Yet another place to visit in Kerala is Allepey, which consists of lovely beaches, backwaters, serene lakes and green, natural palms. You can spend time at this beautiful place with your partner in the most romantic manner.

25. THE LITTLE PARIS OF INDIA – PONDICHERRY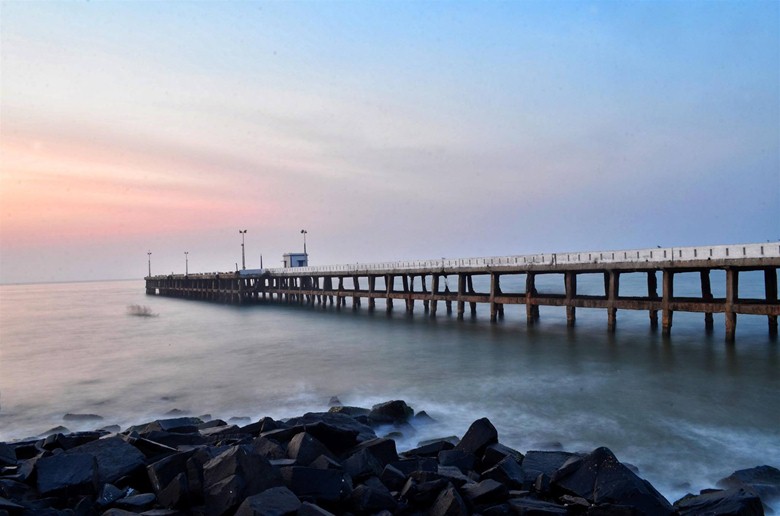 (Source: sf.co.ua)
What may seem like a small package with a great outcome goes by the name of Pondicherry. Few of the best experiences at this lovely little town are its age – old French colonies and rocky beaches. The right balance between sophistication and simplicity, Pondicherry is quite apt for you.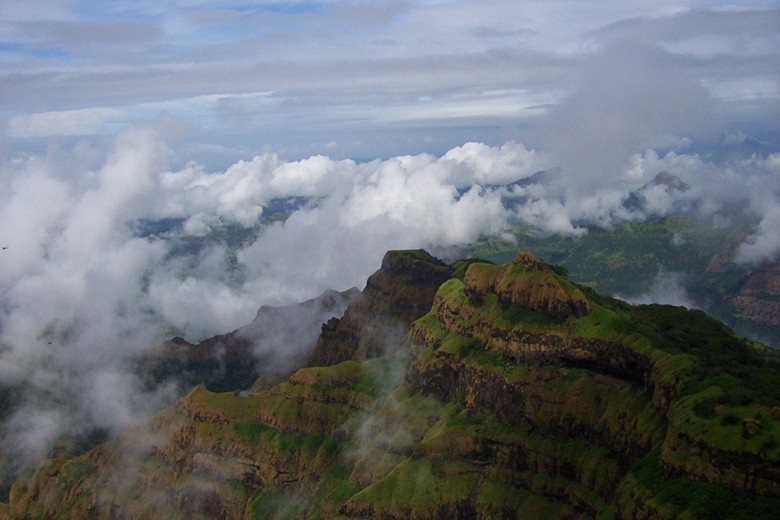 (Source: flickr.com)
Mahabaleshwar is the perfect kind of getaway for those who do not have a lot of time in their hands. It is the best of all worlds as it consists of mountains, green hills, lakes, caves, temples and highly delicious food points as well. The best time to visit is during the month of November or June.

27. GULMARG – A PARADISE ON EARTH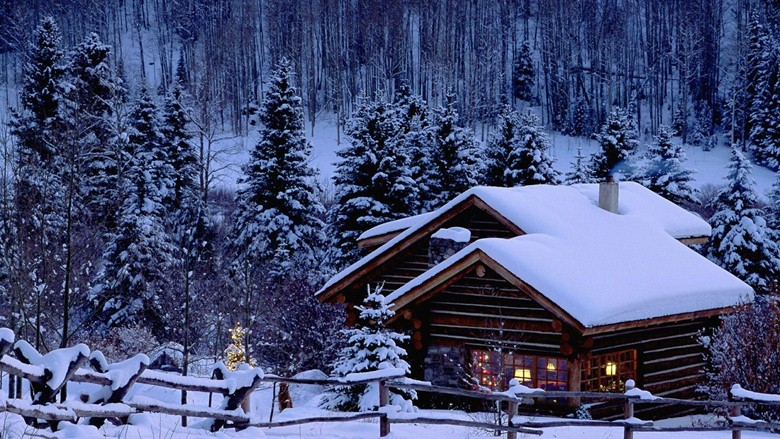 (Source:heandshe.in)
Gulmarg is located in Kashmir and perhaps, that is more than enough description for one to get convinced to visit this place. Exotic and charming beauty, Gulmarg has been attracting honeymoon couples since a very long time and can be visited even while you are staying in Srinagar.

Call +91 9553272777  for Best Honeymoon Packages for Gulmarg starting at 18,000 Per Couple
28. THE BACKWATERS OF KERALA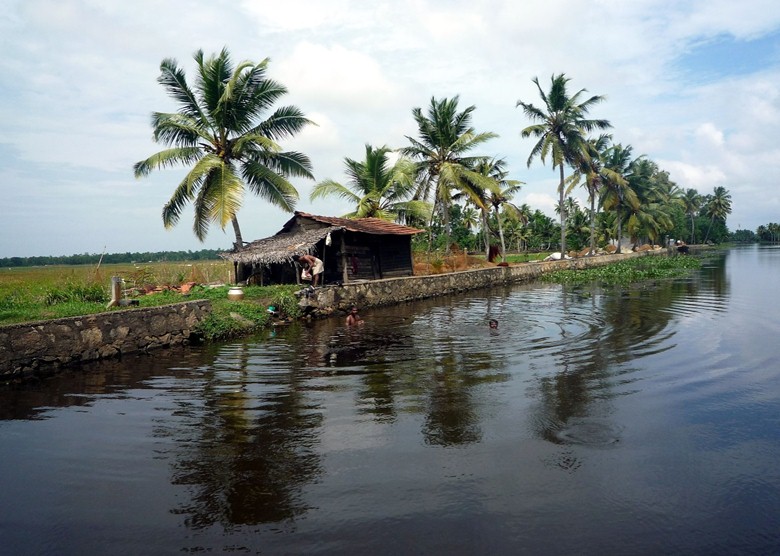 (Source: flickr.com)
As if it isn't already enough, Kerala has a separate web of rivers, lakes and canals known by the name of Backwaters. You can book a houseboat and enjoy the traditional style of Kerala in an authentic manner.

Call +91 9553272777  for Best Honeymoon Packages for Kerala starting at 13,000 Per Couple
29. THE TRADITIONAL JODHPUR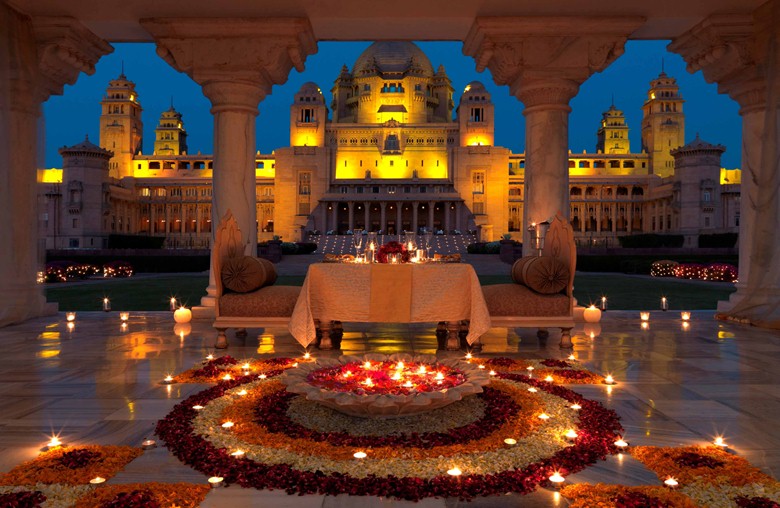 (Source: mouthshut.com)
Jodhpur marches with much magnificence into the list of must visit places for honeymooners as it holds the potential of opening your heart to great experiences in the middle of exoticness that the sands of this place endures.

Call +91 9553272777  for Best Honeymoon Packages for Jodhpur starting at 13,000 Per Couple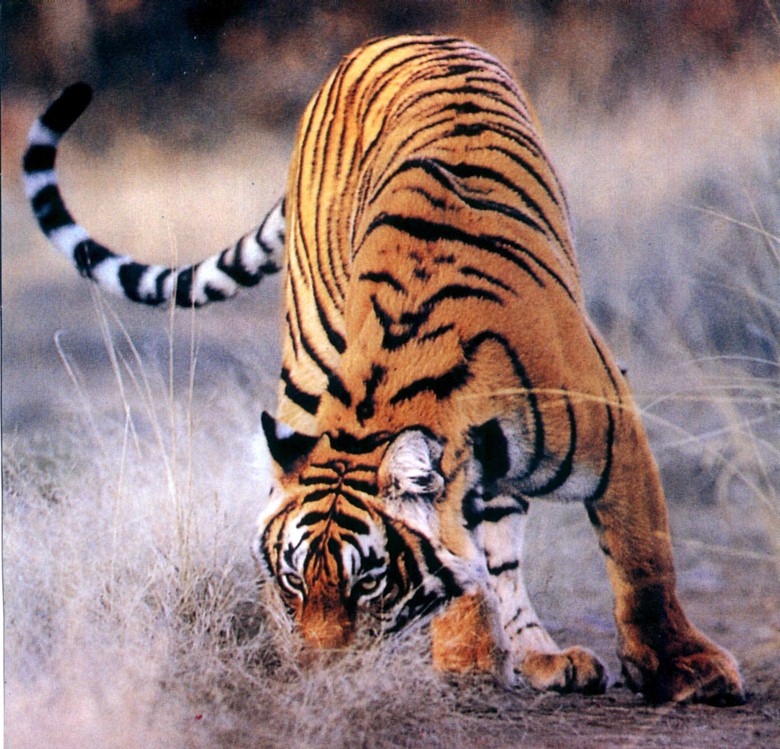 (Source:mapsofindia.com)
Some of the best experiences one can avail at Ranthambore are wild life sighting, jeep safari, elephant rides among others. The best season to visit Ranthambore is between the months of November and March.

31. MUSSOORIE – THE QUEEN OF HILL STATIONS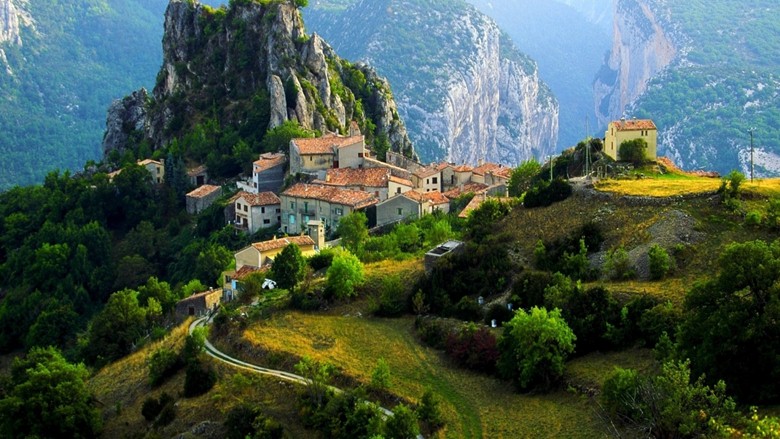 (Source: flickr.com)
Mussoorie is recognized as the Queen of Hill Stations around the world. It is approximately 2003 m above sea level and houses clean roads, natural sights and endless jaw – dropping colonial structures to name a few. It is one of the best places to spend a honeymoon at.

32. SONAMARG – THE WHITE LANDINGS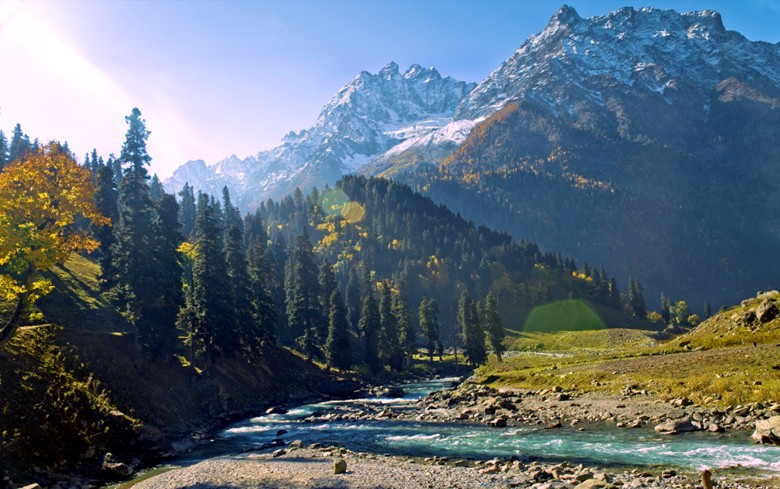 (Source: thousandwonders.net)
Sonamarg is located approximately 87 km away from Srinagar and is a honeymooner's paradise. At an elevation of about 3,000 meters above sea level, it is a retreat for those looking for a balance between beautiful views and countryside feels.

33. THE MUCH RENOWNED MCLEODGANJ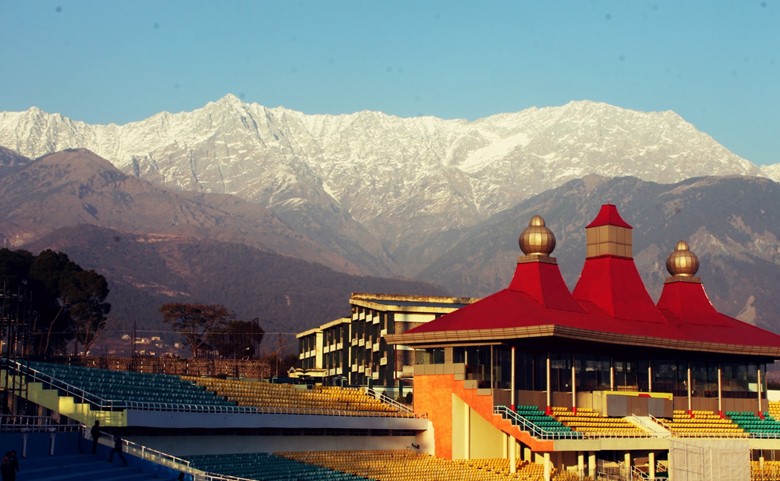 (Source: singhruby.com)
As we all know, Mcleodganj is the seat of the Holy leader, Dalai Lama. Needless to say, the city is flowing with the enriched beauty of ancient temples, structures and monasteries. Mother Nature has surely blessed India with Mcleodganj.

Call +91 9553272777  for Best Honeymoon Packages starting at 13,000 Per Couple
34. BY THE TIP OF KANYAKUMARI
(Source:flickr.com)
Kanyakumari is right at the tip of India. Located in Tamil Nadu, it is considered be quite prominent when it comes to deciding a place to go to for one's honeymoon. You will be in absolute adoration, to say the least.

35. THE SNOW CLAD HILLS OF DALHOUSIE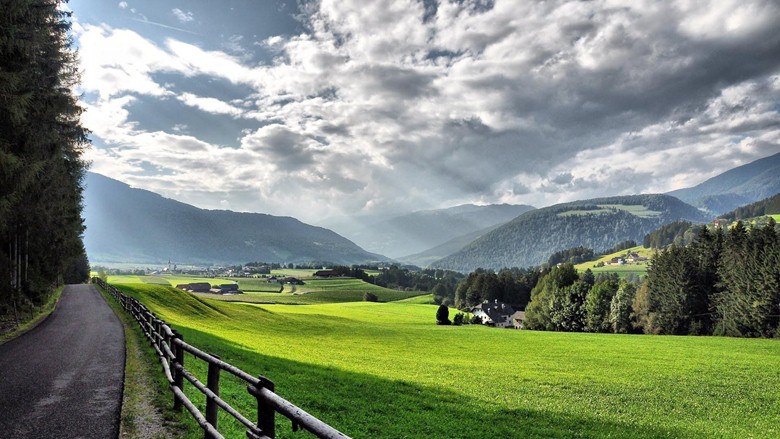 (Source: welcomnari.com)
Few of the best experiences at Dalhousie are its beautiful mountains, churches and snow clad kills. The best time to visit is between November and March and we hope you realize its true beauty.

Call +91 9553272777 for Best Honeymoon Packages starting at 13,000 Per Couple
36. SHILLONG – THE SCOTLAND OF THE EAST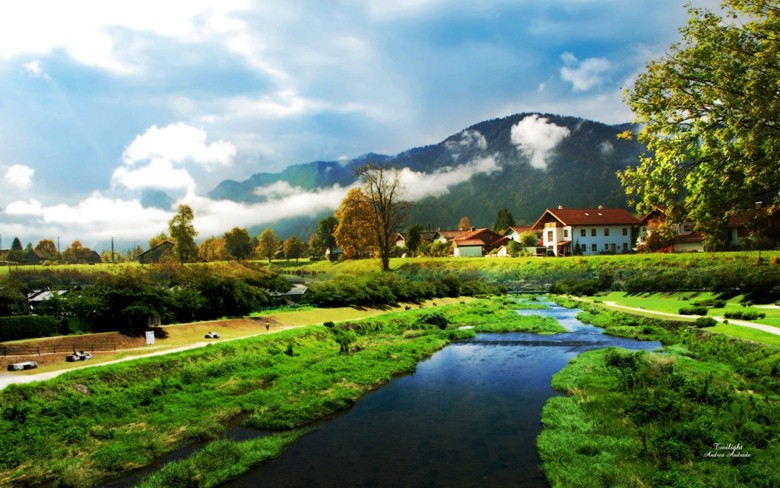 (Source: wonderfulengineering.com)
There is a reason why it is called the Scotland of the East. It's colonial style structures and gorgeous outskirt sceneries will surely make you realize that calling it merely the Scotland of the East is quite an understatement.

37. THE UNDERRATED TAWANG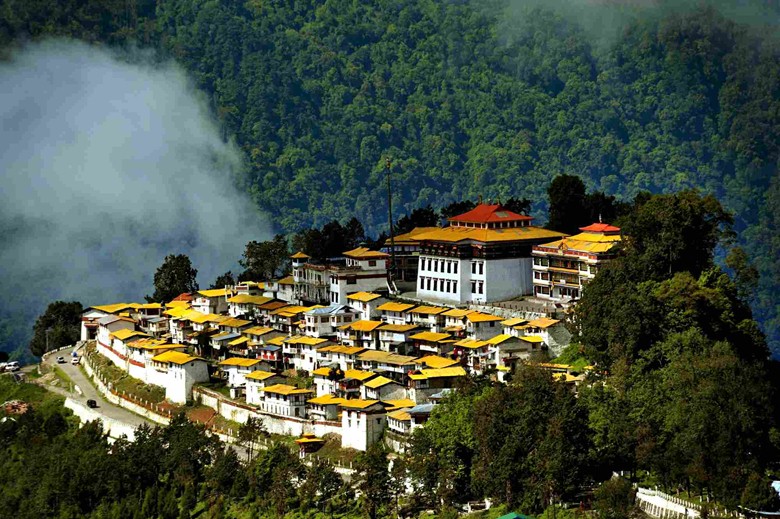 (Source: dekhduniya.com)
This is actually a good thing that Tawang still remains to be less explored for you will be able to enjoy it more with lesser crowd around you and your partner. It is among the best romantic travel places.

Call +91 9553272777  for Best Honeymoon Packages starting at 13,000 Per Couple
38. THE LOVELY AULI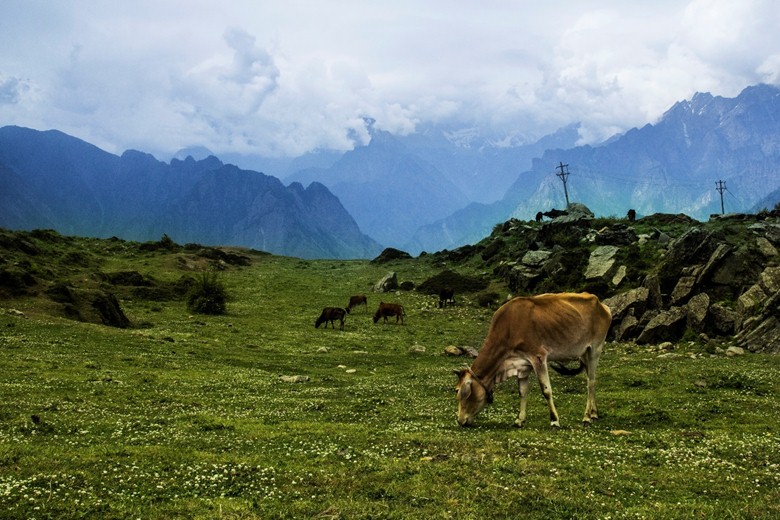 (Source: flickr.com)
Auli is located among the high rising Himalayan ranges. It houses some of the best ski resorts in the World. The intoxicating ambiance created by the natural beauty is surely worth a visit.

Call +91 9553272777  for Best Honeymoon Packages starting at 13,000 Per Couple
39. MYSORE – THE CULTURAL CAPITAL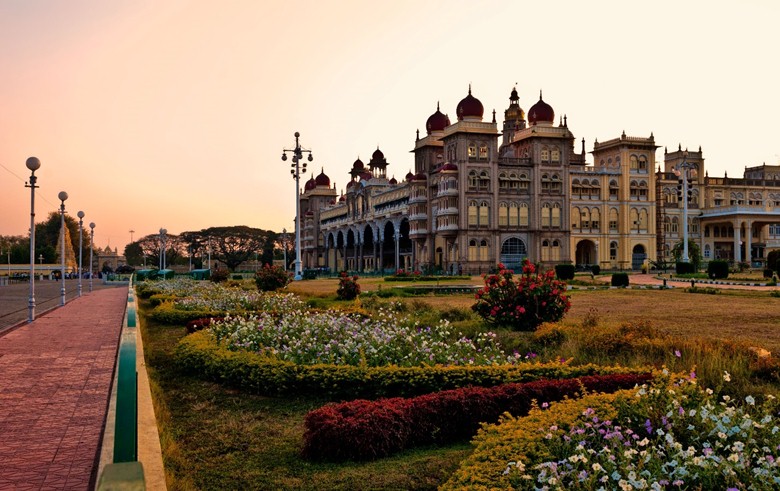 (Source: flickr.com)
Mysore is the cultural capital of Karnataka and is best known for its numerous festivities. It will be a rejuvenating journey for you and your loved one.

40. THE ALLURING HAFLONG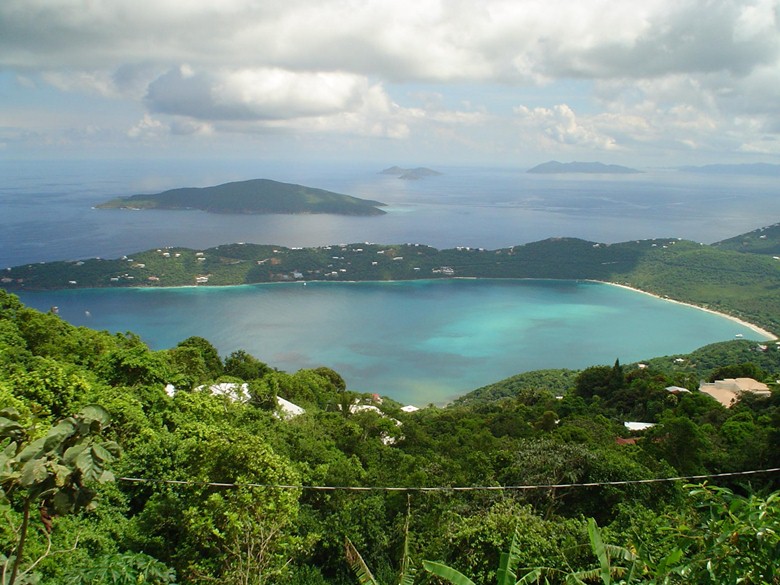 (Source: welcomenri.com)
Halflong is one of the best eastern delights of India. Blue hills with combinations of emerald green rivers is not a rare sight after all.

Call +91 9553272777  for Best Honeymoon Packages starting at 13,000 Per Couple
So, what are you waiting for? Go exploring to these romantic honeymoon places with your newly wedded!
Other Posts You might be interested in-
Save