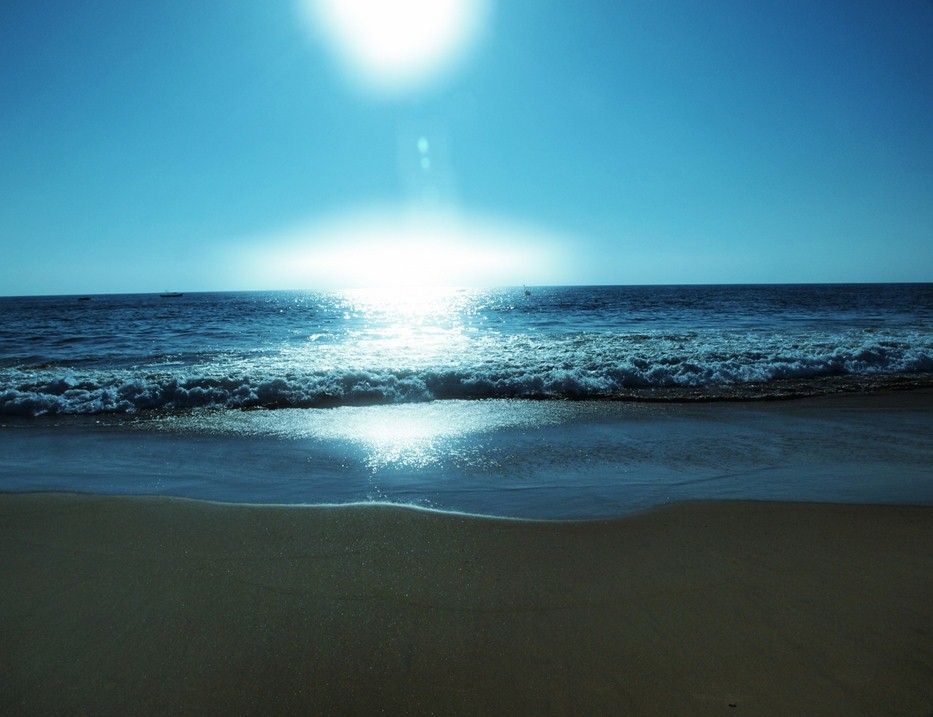 India has always tempted tourist with its 7517 km long coastline. India is blessed with enormous number of beaches. These countless beaches offer a lot for explorers, adventure lovers and for the people who just want to spend their holidays in nice and calm places. Indian Peninsula, which is bounded by water from three sides enchant the thoughts of nature fanatics. Here is the list of certain pristine beaches in India, which are perfect weekend getaways.

Beaches in India
1. Radhanagar Beach most scenic beach on Havelock Island, Andaman and Nicobar Islands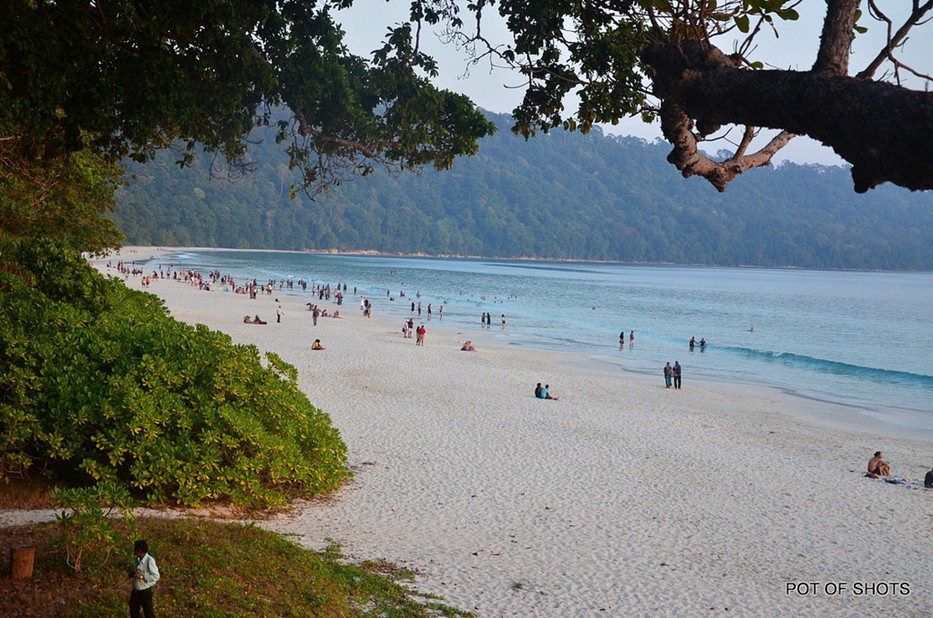 Source – flickr.com/Joseph Jayanth
---------------------------------------------------------
Best Deals for the Month
This is one of the best beaches in the Asia. It is in the list of top ten most scenic beaches in the world. You will find lots of flora and fauna. Here you can get romantic with your partner or can get engaged in adventurous sports like kayaking, scuba diving, snorkeling. You will never get bored on this beach. You can also enjoy elephant drive and can enjoy sunset with your partner. Its top ranking among the beaches of Asia makes this place best weekend Destination.

Things to Do

Enjoy romantic barefoot walk with your partner

Watch the captivating views of sunset

Click the amazing scenic views with your Camera

Snorkeling

Scuba diving

Game Fishing

Swimming

Explore the Blue Lagoon

Enjoy the mouth watering sea food

You can take ferry and can enjoy many other nearby places

2. Cherai Beach! Prettiest of All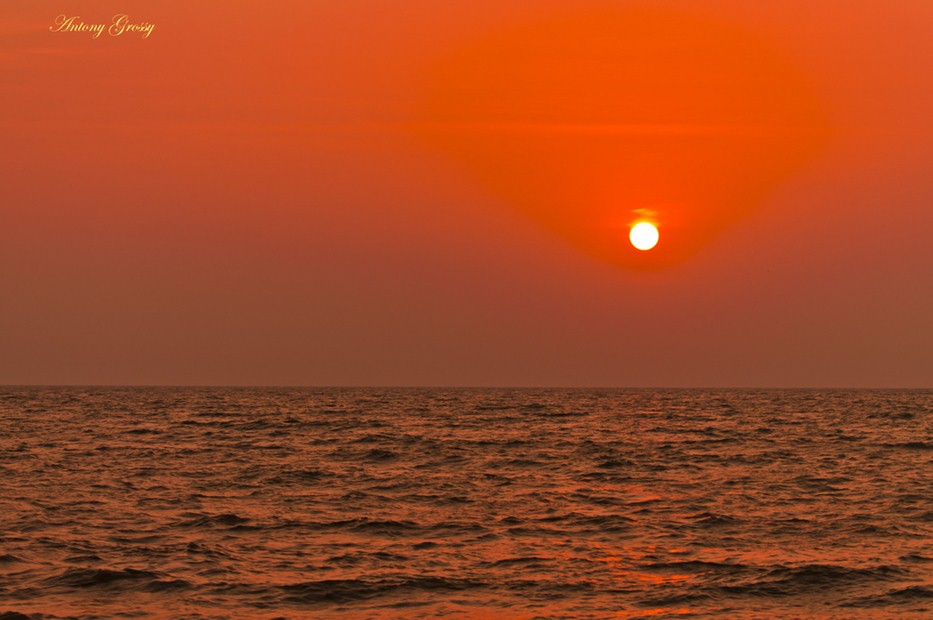 Source – flickr.com/Antony Grossy
This is one of the must visit spot of Southern India. This beautiful beach is situated at Ernakulam District. Due to its propinquity to the metropolis of Cochin this beach is also known as "Princess of Arabian Sea" this beach has all the components, which makes this beach world class beach. The backwaters, paddy fields and coconut palms and several other things makes this beach must to visit places. This beach must be in your weekend getaway list.

Things to Do

Fishing and Angling

Swimming and Bird Watching

Cycling

Motor Cycling

Enjoy Break water point

Watch the combination of Lagoons, canals and lakes

Play stone throw in lake Poyil

Visit Varaha Temple

Gowreeswara Temple

Pallipuram Church

Juma Masjid

Portuguese Fort

See the beauty of enormous Paddy Fields

Sahodhara Bhavan

3. White Sand Beach of Goa! Palolem Beach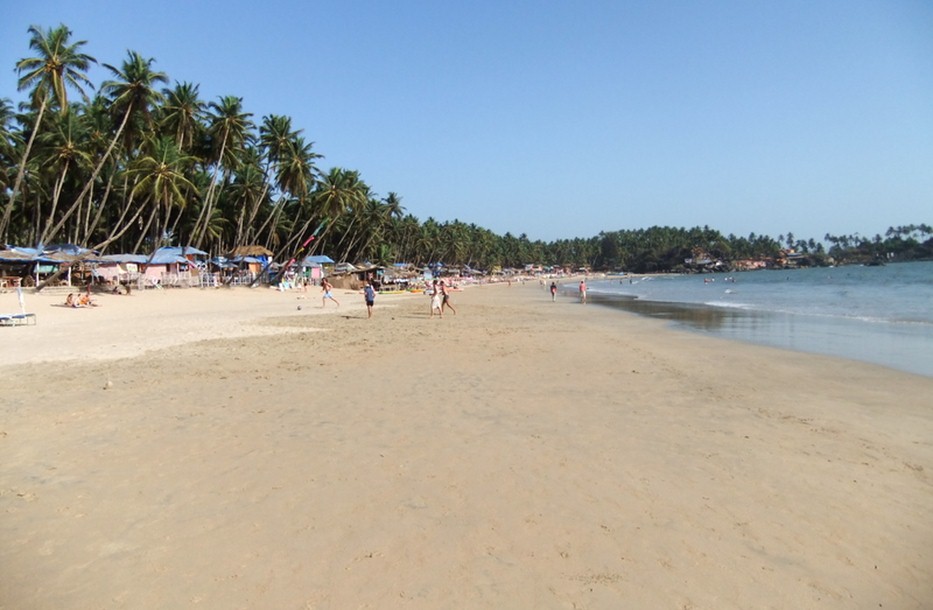 Source – flickr.com/ronan crowley

This beach is in hemispherical shape. It is situated in the downtown of Chaudi, which is in South Goa. It is one of the most scenic and beautiful beach of the Goa. If you are planning your Holidays in Goa than, this beach should be on the list. Here you can swim without hesitation as depth of the sea increases only gradually and waves are not very high. The popularity of this beach is mounting day by day and it's turn into very energetic with varied crowd. This is most liked Weekend Destination places.

Things to Do

Relax on the Beach and Swim in the Arabian Sea

Yogo

Taste Mouth watering traditional Indian Food

Go for Dolphin Spotting

Enjoy Evening at Silent Noise Disco

Go for Jungle Adventure

Get Ayurvedic Massage

Visit Monkey Island

Bike Riding

trip Cotigao Wildlife Sanctuary

4. See the Different Shades of Blue at Agatti Island Beach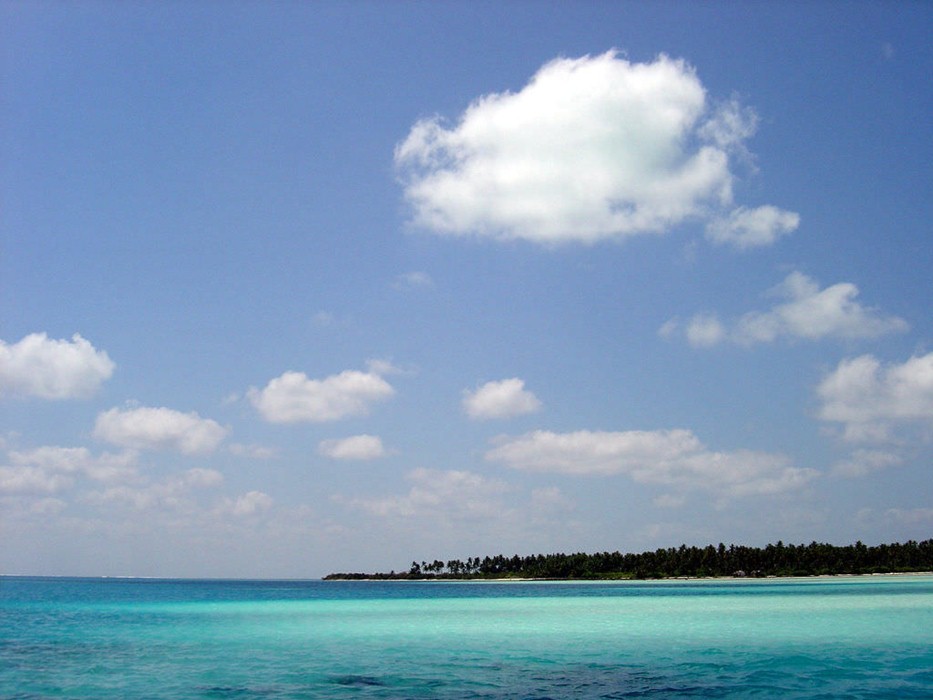 Source – Flickr.com/Binu K S
The Silence and Beauty of this Island Beach will cleanse and energize your Body, Soul and Mind. Agatti Island is considered as the access to Lakshadweep Island and is situated in the most tranquil spot, which offers this island an enamoring feel. You can feel like you are in paradise. This is one of the most silent and beautiful beaches of India. You can enjoy several water sports. This place is honeymooner's paradise.
This island is visited for crystal clear waters, remoteness and white sand beaches. Among other beaches this beach is best weekend Getaway place.

Things to Do

Swim in crystal clear water

Snorkeling

Scuba Diving

Deep Sea Fishing

Glass Bottom Boat Ride

Kayaking

Water Skiing

Sailing

Visit Golden Jubilee Museum

Go to Mohiuddin Mosque

5. Well Popular for its Sunrise and Sunset! Beleswar Beach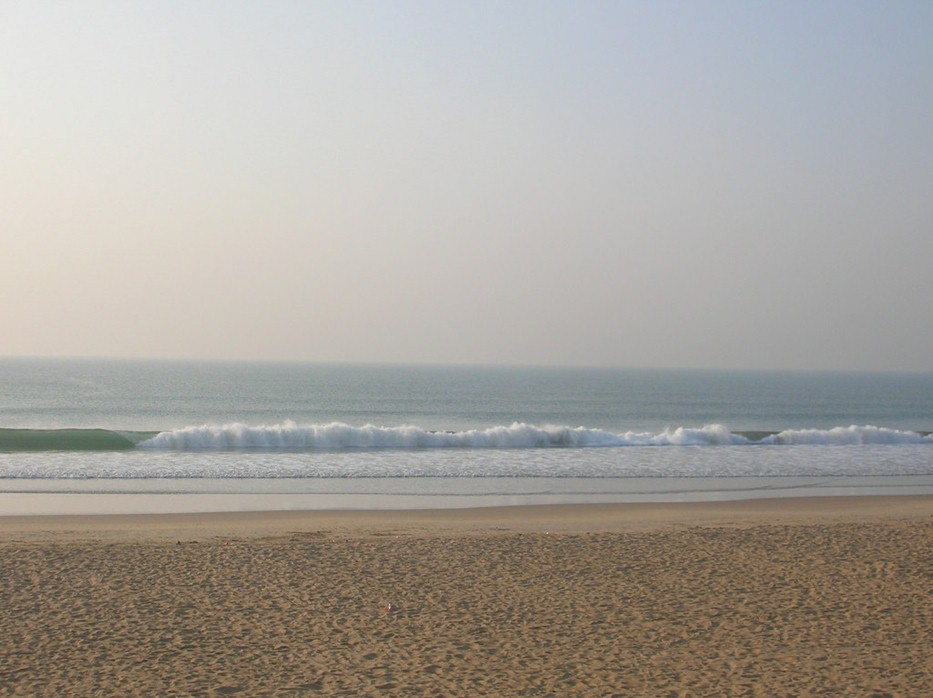 Source – Flickr.com/Jamil Sayed
Away from modernization this beach provides best sunrise and sunset view. This beach is located 15 kilometers away from Puri. This beach is also famous for its ShivaTemple. You will enjoy the walk from Shiva temple toward the beach. The sparkling sands and Causrina trees will elite your walk. This is one of the most isolated and charming beaches in the Odisha. You can spend several hours without getting bored. Due to all these things this place is good weekend getaway for nearby people.

Things to do

Take a walk on the sparkling silver sand

Watch sunrise and sunset

Visit Shiva Temple

Visit Jagannath Temple

Try Odyssey Dishes

6. One of the Historical Beaches of India! Kappad Beach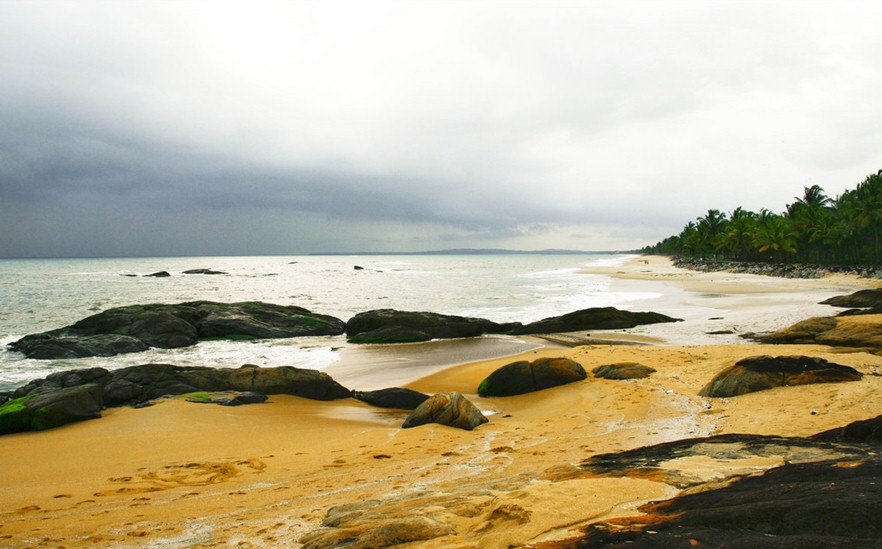 Source – flickr.com/Dijaraj Nair
This is one of the most visited places of Kerala. This beach is famous for the visit of Portuguese explorer Vasco Da Gama. He landed here on 20 May 1498 to establish the sea route to India. You will find memorial has been erected here to honor the historical day. Tourism Ministry has spent lots for cleaning this beach, which has become one of the most popular beaches and must visit place in Kerala. This place is free from hustles and bustles of the city. You will find lots of rocks on this beach. It is far from city, which makes this place ideal for relaxing. You will be enchanted by the beauty of this beach, which is covered by coconut groves and silver sand. This is good weekend destination for family outing.

Things to Do

Take a boat ride

Swim in the immaculate backwaters

Play Beach games

Take House boat Cruise

Take hot Sunbath

Go for Shopping

Enjoy Fresh Sea Food at Shacks

Spend your time at Focus Mall

Enjoy Mouth watering Street Food

Visit 800 years old Temple

Get romantic at Pookot Lake

Kadalundi Bird Sanctuary

Thusharagiri Water Falls

7. One of the Cleanest Beaches of Gokarna! Om Beach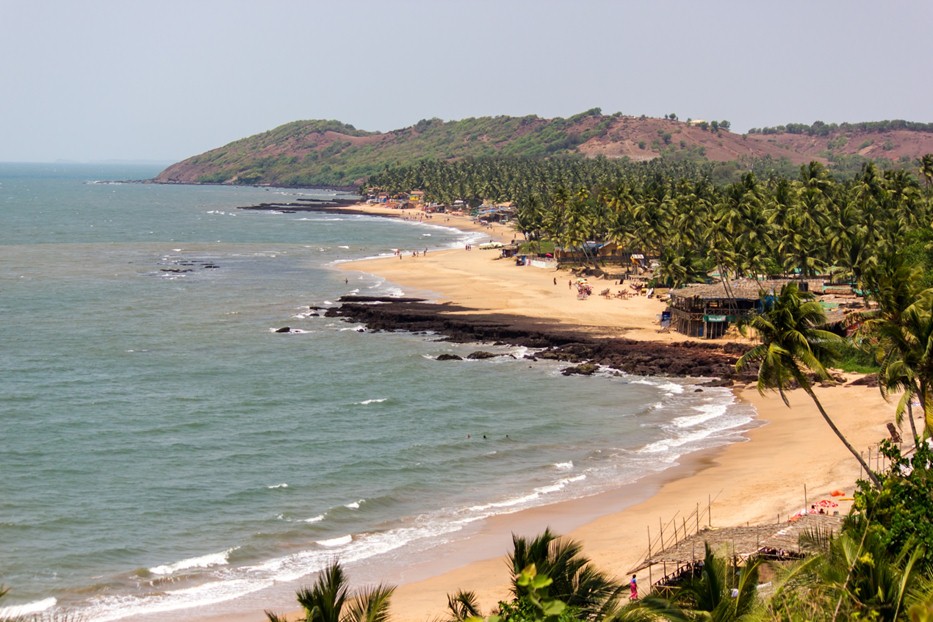 Source – Flickr.com/Silver Blue
This beach is famous for its shape, which is like scared Hindu OM Symbol. This beach is situated 8 kilometers from Gokarna. Here you can find Hippos Sadhus doing their atonement. White sand with sea breeze will surely tempt you to expand your vacations. You can also enjoy the evening here with your partner watching sunset. This beach is also famous for beach sports. This Divine beach is nice weekend Getaway for people.

Things to do

Snorkeling at Om Beach

Banana Boat Ride

Parasailing

Get trained at Cocopelli Surf School

Trekking at Om Beach

Get Shopaholic at Honavar Market

Enjoy Enormous Bars

Visit the Temples

Get a good Massage

Enjoy Local Food

Venture out for a drive

Yoga at Beach

Try your Photos Skills

8. Sculptured Stone Pillars Ezhimala Beach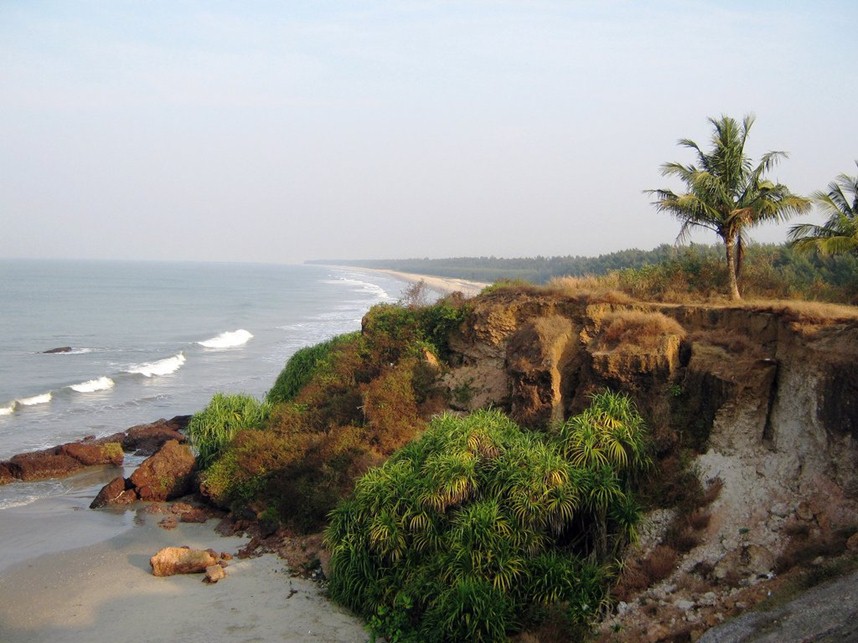 Source – Flickr.com/Prof. Mohamed Shareef
This enormous and beautiful beach is surrounded by hillocks. This beach is located 55 kilometers away from Kannur, Kerala. The captivating charm of this beach attract tourist from all around the world. You can see Dolphins here. The main highlight of this beach is sculptured stone pillars, which are speckled all over the place. This silent beach is best weekend destination for Honeymooners.

Things to Do

Kairali Boating

Enjoy Theyyam Performance at Elavayoor Muchilot Temple

Safari at Aralam Wildlife Sanctuary

Explore Fort St. Angelos

Check Madayipara

Get escape in the charm of sea shores

Drive in Beach at Muzhappilangad

Cannanore Lighthouse

Visit Kannur Mall

9. Multi Colored Sand! Kanyakumari Beach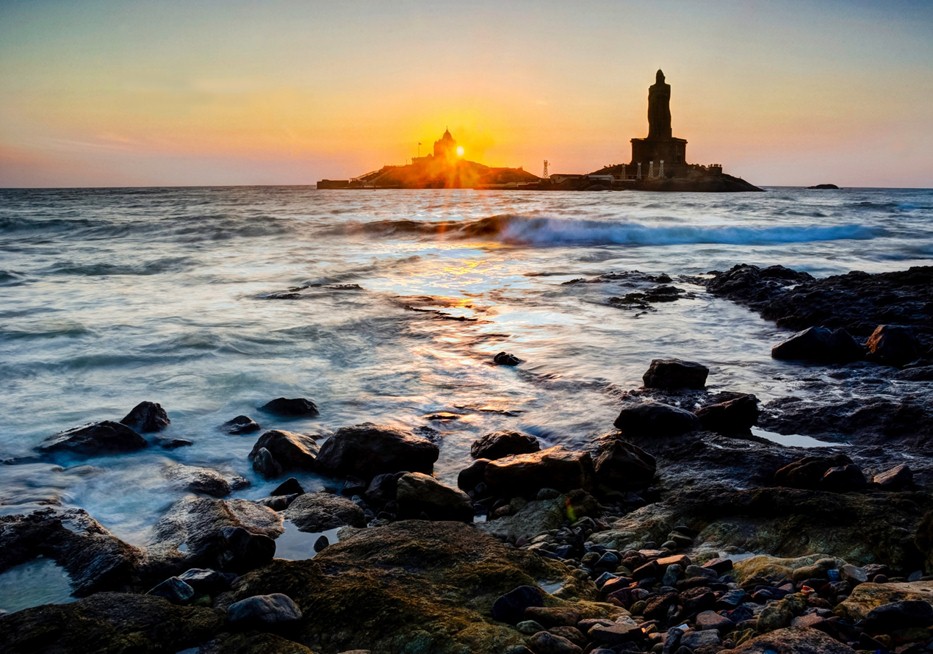 Source – flickr.com/Evonne
Earlier this place was known as Cape Comorin. This beach offered the most pleasantries view of Sunrise and Sunset. Most of the tourist visits this place to enjoy these views. Kanyakumari beach is located at the southernmost tip of the Indian peninsula. You will not be able to go for sunbath. The beach is rocky and dangerous as 3 sides covered by 3 seas. The confluence of Indian Ocean, Bay of Bengal and Arabian Sea makes sunrise and sunset more exceptional. You can experience both moonrise and sunset simultaneously. People enjoy this place a lot, which makes this place best weekend getaway.

Things to Do

Vivekananda Rock Memorial

Thiruvalluvar Statue

Padmanabhapuram Palace

Thanumalayan Temple

Bhagavathy Amman Temple

Thirparappu falls

Gandhi Memorial

Our Lady of Ransom Church

Kanyakumari Wax Museum

Vattakottai Fort


Tsunami Monument