There are many places that you can visit in south India during monsoon season and experience some of the adventurous sports that you may not find anywhere else all over India. This is a time of your life and you must enjoy each bit of it and experience new adventure sports. There are many adventurous destinations to visit during monsoon in south India such as Kerala, Coorg and much more! Here is the list of 15 top destinations to experience the most amazing places to explore your adventurous side. C'mon people just bring it on and get ready with your adventure squad to discover something special.

1. Coorg – explores ultralight flying, waterfall rappelling, elephants and much more!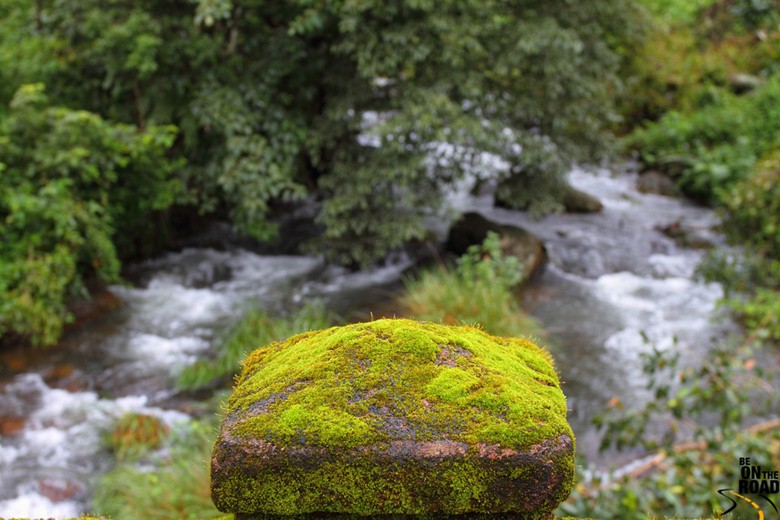 ---------------------------------------------------------
Best Deals for the Month
Source – Flickr.com/Sankara Subramanian
Coorg is popularly known as Scotland of South and it is an enthralling hill station positioned not at so much distance from Bangalore. You will be able to see different views of grey clouds that subtly blend with hills greenery and the sight is worth watching. You can try exploring waterfall rappelling at Coorg! This is the most adventurous activity that one can try here! Due to water rappelling sport this place makes the most adventurous destinations to visit during monsoon in south India. You will see the enthralling challenge to come out from the flowing water with down force in the moist climate and you can actually hear the heart beats in the ears.

The various list of adventure at Coorg are:

Waterfall rappelling

Elephant rides

Ultra Light flying

2. Discover Bheemeshwari for fishing!

Source – flickr.com/Nityananda Nayak
Bheemeshwari is known as the most famous adventurous destinations to visit during monsoon in south India. It is mainly known for its wildlife sanctuary and fishing camps. A house of many adventure activities, which include river rafting, rope walking, trekking and kayaking, awaits you at this place adventure camp at Karnataka that allows night stay at jungle lodge, where one can wake-up to the sounds of more than 200 species and exotic birds as well as stunning varieties of animals. You can go for the largest fish game called Mahseer fishing.

Adventure activities to do in Bheemeshwari:

Mahseer fishing

Night stay at jungle lodge

Rope walking

Trekking

Kayaking

River rafting

3. Quad bikes expeditions at Goa!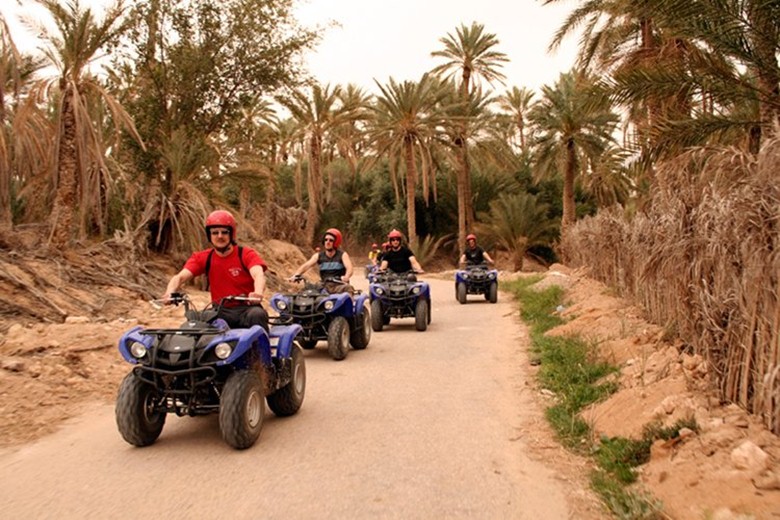 Source – ayushholidays.com
Goa is a must visit place for tourists for adventure sports. This place is the best adventurous destinations to visit during monsoon in south India. People visit this place from every nook and corner of the world to see the beauty of this place and experience various adventurous sports. When you want a perfect balance in adventure and fun in a relaxed atmosphere then this is considered as the best place to be. With several inexhaustible restaurant and numerous beached, serving yummiest and freshest sea food can make your holidays better. This is also a best weekend getaway that people love to visit for adventure.

You can try various adventurous activities here in Goa like:

Sunburn music festivals

Quad bike expeditions

Banana rides

Parasailing

Water Scoter ride

4. Water rafting and campaign at Dandeli!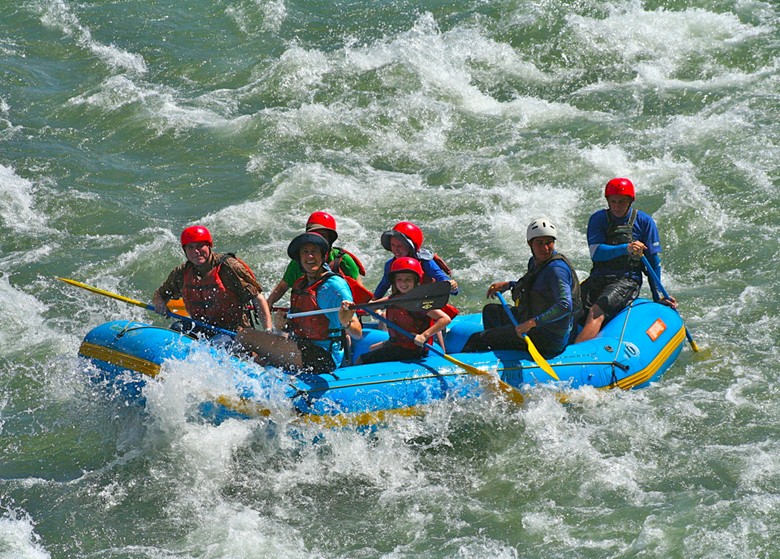 Source – flickr.com/Steve Jurvetson
This place has the wildlife sanctuary and it is an amazing tourist place to visit in South India. In fact, you can consider this to satisfy all your adventure needs as this place makes the most Adventurous Destinations to Visit during Monsoon in South India. You will enjoy dirt and wildlife loving adventures. It's blessed with heavy dense forests, wide range of wildlife and Dandeli River to walking boot.

This is the best weekend getaway for people who are living nearby in Karnataka. You can go for white river-rafting with friends as well as relax in lush green rain forest to enjoy the trip and make it memorable.

Some adventure activities you can do over here are:

Coracle boating

Water rafting

Trekking

Experiencing wildlife sanctuary

Campaign in the deciduous forests

white river-rafting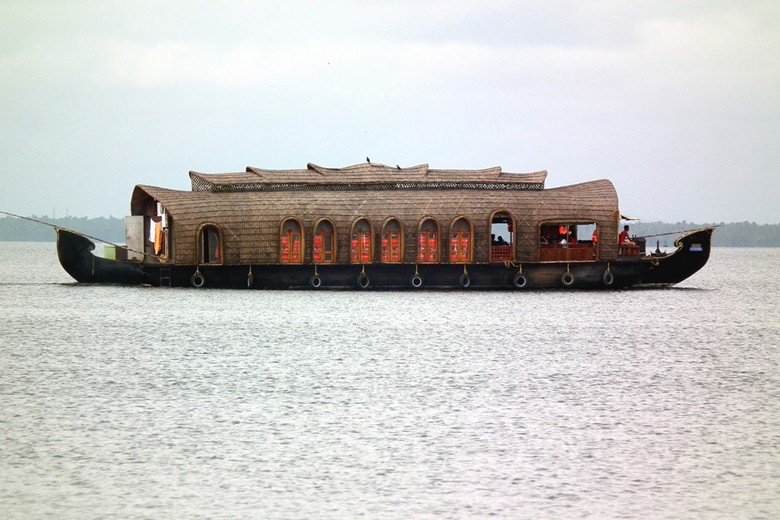 Source – Flickr.com/Ramesh NG
This city is known as the Venice. Alleppey is popular for its floating house boats and backwaters and it's one of the most amazing Adventurous Destinations to Visit during Monsoon in South India. Amazing backwaters of Kerala are just breathtaking and specifically at the dawn. You can experience surfing on its smooth water and live in house boats. You may be simply let the hammock tied on coconut trees embrace you into sleep.

Some adventure activities you can perform here is:

Staying in floating houseboats

Surfing on smooth waters

Experiencing amazing backwaters

6. Go for ruins in Hampi!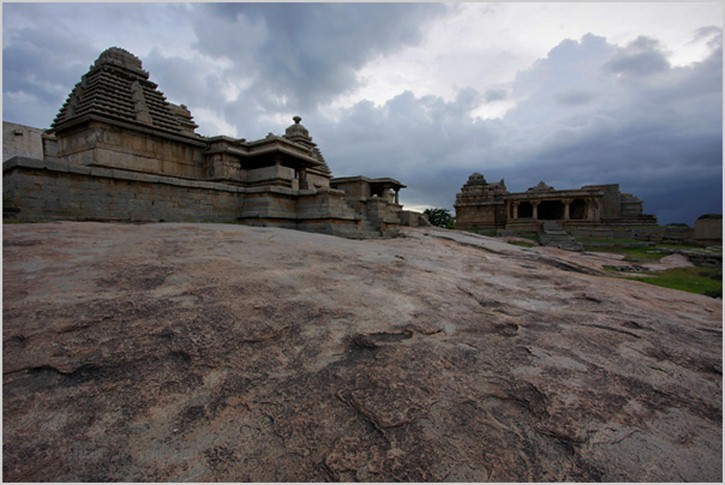 Source – Flickr.com/nevil zaveri
Wow! This place is the perfect weekend getaway for people who are looking for some adventure rides. Hampi has one of the best historical beauties, which transports you completely to the era you ever wanted to live. This is a must see Adventurous Destination during Monsoon in South India. It has huge range of adventurous activities.

Some of the adventure activities you can do here is:

Jump on the ruins

Take crazy images, its completely magical.


Feel the extent of the kingdom, which once existed at this place.



7. Enjoy French structure of Pondicherry!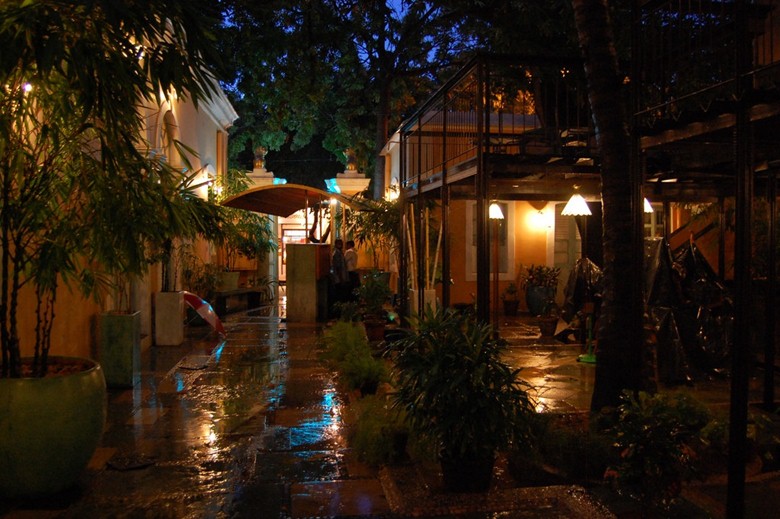 Source – flickr.com/Alexander Pfeiffenberger
This is the world from where you don't belong to. Pondicherry welcomes people around the world to its completely different environment and its colorful painted homes in French structure, architecture and leisure attitude. It is something one can breathe in as well as absorb. It is also called as Puducherry. One of the most amazing places for backpacking is Pondicherry. It's famous for its colonial era temples, buildings, churches, famous beaches, campaigning and much more. Some adventure activities to do here is:

Trekking

Exploring the churches, temples, beaches

Adventure rides and water sports on the beaches

Kayoing and cannoning

8. Enjoy water light sprays at Jog waterfall, Karnataka!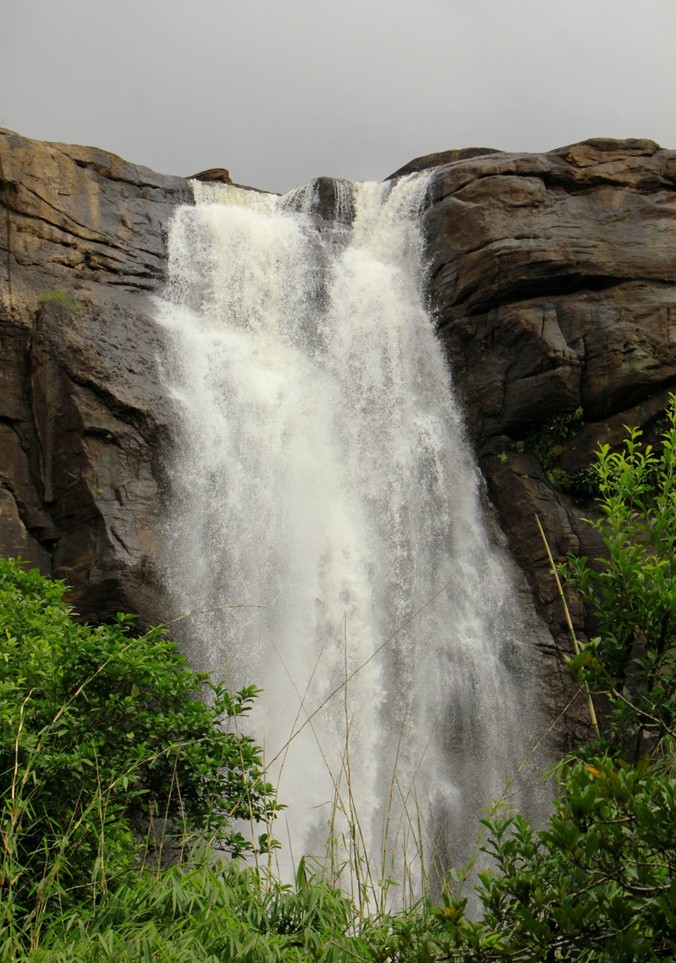 Source – flickr.com/Archana Menon
This place is positioned in Shimoga district, Karnataka and has one of the best amazing Shimoga falls that is popularly known as Jog waterfalls of Karnataka and it's the best weekend getaways of South India. People who are travelling to this place must visit this Jog waterfall as it is the 2nd highest plunge fall of India. Rainbow usually appears at the jog falls and it is a general sight for people. During the monsoon season you will find the live beauty of waterfalls even more attractive. The supreme look is a treat to eyes and there is a huge range of adventure activities one can perform here are:

Trekking in the beautiful jog falls

Zorbing

Kayaking

Bask in the splendor and glory of the nature

9. Mingle with elephants in the Gavi, Kerala!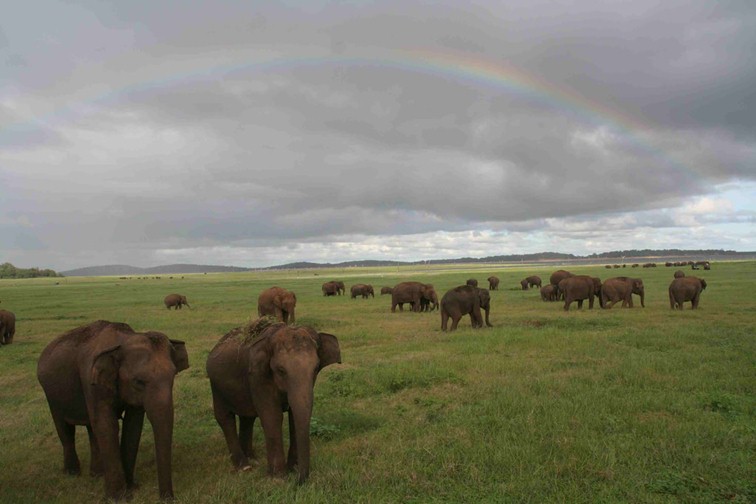 Source – flickr.com/serious but unabashed
This is kerala's most favorite elephants greet people in to its dense forests populated area by traditional flora and fauna. Most sorts of animals and plants are found here. The rarest species are easily located here like Lion tailed, Nilgiri Tahr, hornbill and much more. This place makes the best weekend destinations around whole south India. You can experience some of the known adventure sports like:

Discovering wild and rare species

Trekking

Boating

Camping

Safaris

Preserved skeletons in the Museum

10. Caves at the Siddara Betta, Karnataka!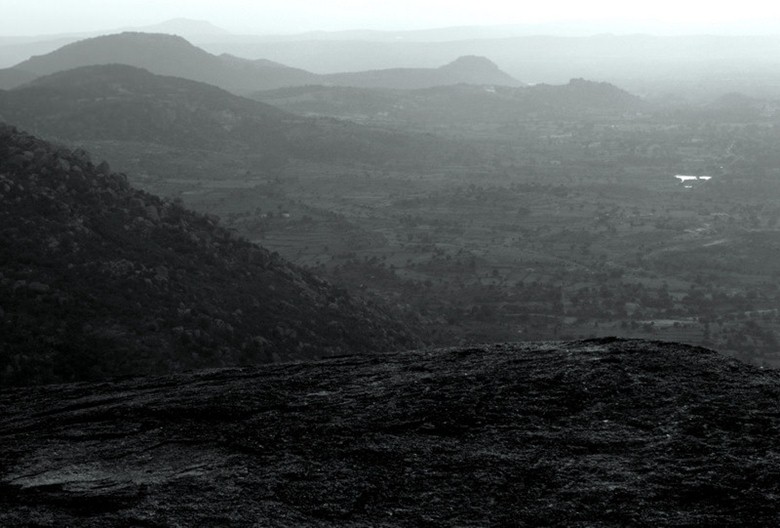 Source – flickr.com/solarisgirl
This is considered as the best weekend destinations among people and has many activities to explore. A nice ambience to trek near Siddara betta and it's a perfect destination to discover many new things. Most of the holy people visit this place to relax and re-discover themselves. It is known as introvert trekking place. It is a religious site also and gives house to many pilgrims. Nature lovers will definitely love this Siddara Betta at Karnataka.

Adventure activities that one can do here is:

Trekking on Siddara Betta

Bird watching

Locating rare species of bird yellow-throated Bulbul

11. Gawk on the splendid peaks of Yercaud, Tamil Nadu!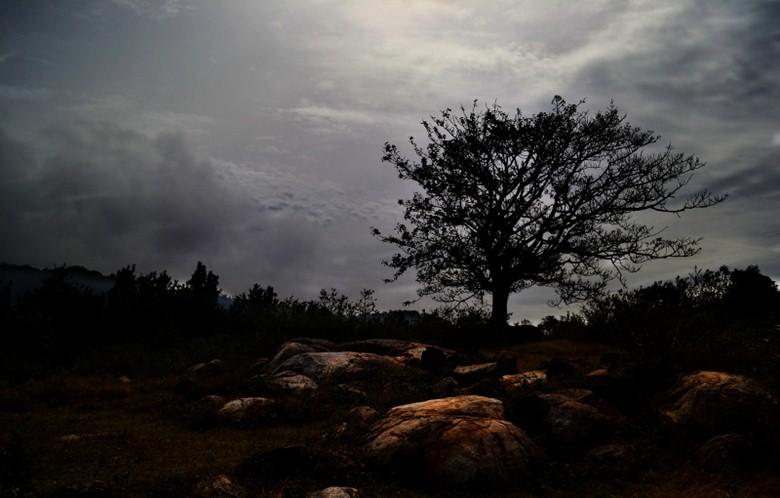 Source – flickr.com/Joseph Jayanth
This place is positioned in Tamil Nadu and it's one of the most important hill stations and weekend destinations of South India. This is the land of 7 forests that will simply leave you busy in taking photographs. You can visit this lesser known place and don't want to compromise on seeing its adventurous beauty. Yercaud is filled with lush greenery and dotted with beautiful waterfalls. Some adventure activities to do here is:

Adventure photography at the Yercaud peak

Ruminants of colonial era are visible and you can see the adventurous side of it.

Explore coffee estates and plethora of caves

Visit silk farms

12. Roam among tea gardens at Munnar!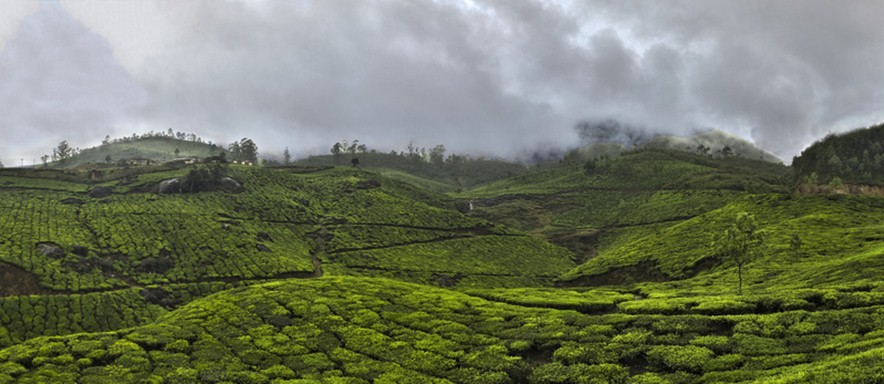 Source – flickr.com/Jakub Michankow
It's located in the God's own city- Kerala, Munnar and undoubtedly the extremely romantic place in South India. This is the most beautiful weekend destinations among other places. You can go for various adventurous activities to do in Munnar such as:

Trekking at hillocks

Enjoying Waterfalls

Campaign at forests

Exploring the sandalwood forests


13. Experience trekking and campaign at Ooty!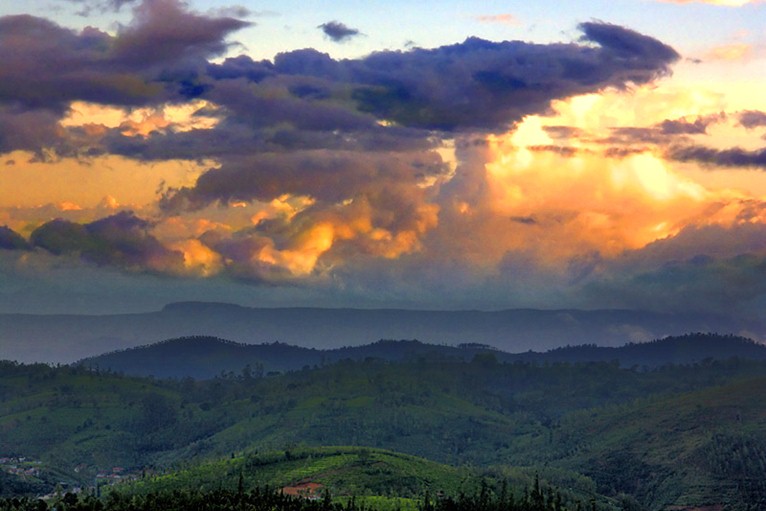 Source – flickr.com/Anindo Ghosh
This place is just wow and best weekend getaway destinations among others! You will enjoy various things and explore different adventure activities in Ooty. This area offers toy train experience from Mettupalayam and go boating see breathtaking Nilgiri hills and climb up to the Dodabetta peak.

Some adventure activities are:

Trekking

Climbing up to Dodabetta hills


Discovering romantic and reignite the lost passion in the beautiful gardens.