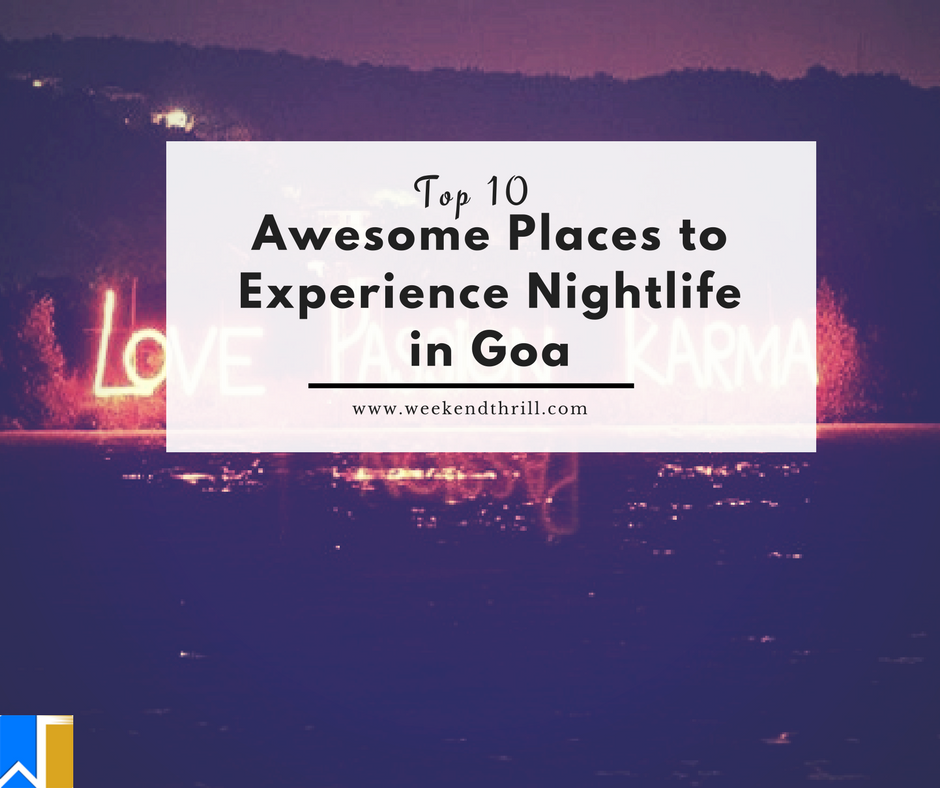 Rightfully deemed as the 'Party capital of India', Goa is the ultimate destination for party enthusiasts and hippies. Goa with its diverse and beautiful beaches provides you a versatile nightlife experience. From loud and ecstatic dance parties to serene soulful beach walks. So here are a few places where you can truly enjoy Goa's nightlife.

Places to Experience Nightlife in Goa
Club Cubana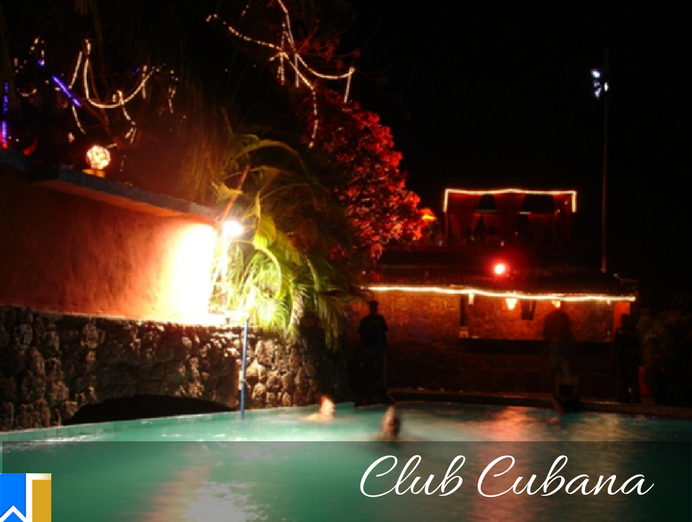 ---------------------------------------------------------
Best Deals for the Month
Source: flickr.com

Rested on top of the Arpora hill, Club Cubana will dazzle you with its amazing ambiance, coolest songs and breath-taking views. Often referred to as 'the nightclub in the sky', the club has an impressive interior. With many levels and an amazing terrace, it is adorned with stark white loungers,beach styled cabanas, an irresistible Jacuzzi and a huge outdoor area with pool. You can groove to some of the best techno and hip-hop songs on their dance floor. And to put a cherry on top, their bars are open ALL NIGHT LONG! They have ladies night on every Wednesday. The club is secluded from the ruckus of the city and provides an amazing view spanning from Aguada to Anjuna.

Hilltop, Vagator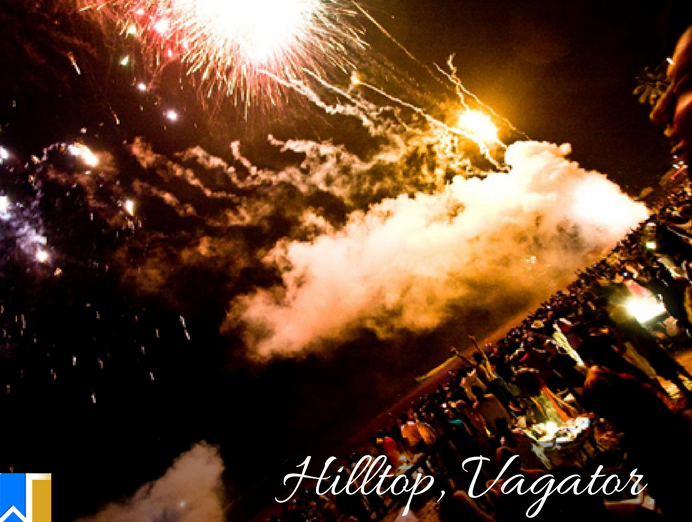 Source: flickr.com

Hilltop is one of Goa's most legendary and iconic party destination. People from across the world convene in this neon palm grove for its legendary psychedelic parties. It is a family run business which that started since the hippie heydays of the 1970's. It is situated atop the hill in Vagator. Their interior is decorated with luminous designs depicting mandalas, aliens to dieties. Every Sunday from 5 p.m. onwards they host a pumping party with pulsing beats created by some of the best DJ's in the world. On Christmas, New Year and other occasional events, Hilltop hosts special raves, where the crowd numbers in thousands and the parties last for more than 24 hours,

Arambol Beach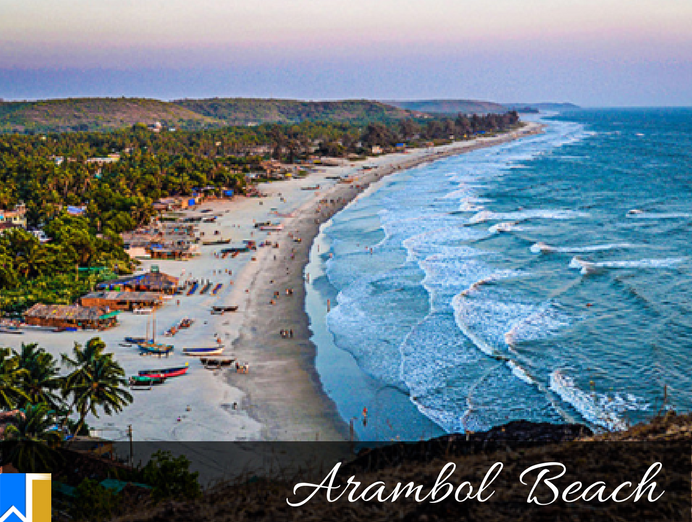 Source: flickr.com
A pure hippie haven, Arambol is considered as one of the most beautiful beaches in Goa. The beach has got sweet lakes, a jungle valley and hot springs with therapeutic minerals. You can enjoy some mouth watering Goan food from their amazing shacks like The La Muellas Cafe, Shiva Moon, Bee's Knee's and many more. The beach comes to life when the sun drops and pulls in all the hippies around it for one of the most amazing nights. You can indulge yourself in some soulful music and experience the serenity the place has to offer.

Curlie's, Anjuna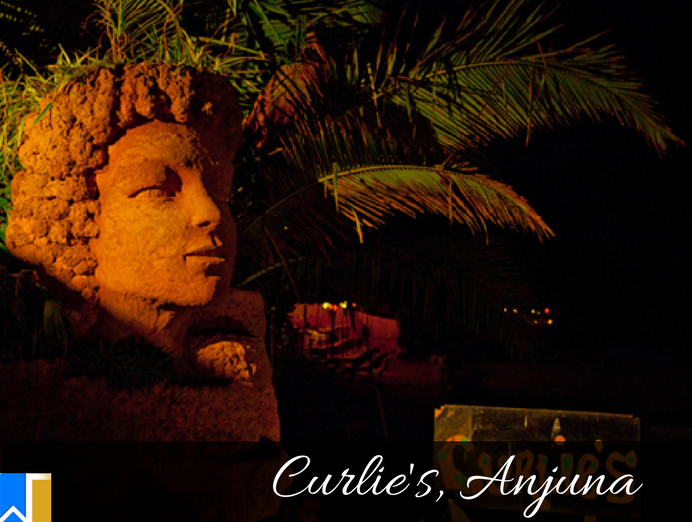 Source: flickr.com

Curlie's was one of the first shacks in the state. In day, the shack is the best place to chill and enjoy the beauty of beach. By night, the land becomes a psychedelic paradise. Their facility includes a roof to lounge bar, restaurant, well stock bar. They provide an eclectic menu consisting of wood fried pizzas, Goan, Indian and International cuisines, a wide range of cocktails and fresh fruit juice. Curlie's hosts weekly trance parties in addition to special electro beach parties throughout the season. Thursday nights are psy-trance nights, Mondays are techno and weekends are varied. So, if you truly want to experience the nightlife in Goa, you ought to give this shack a visit.

Shiva Valley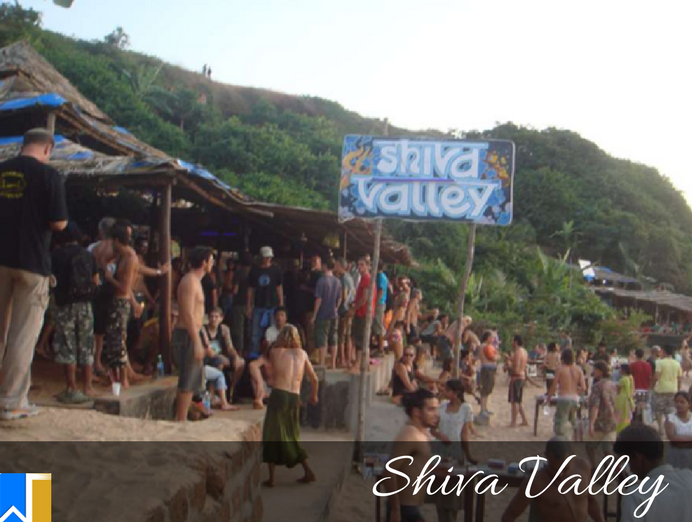 Source: flickr.com

Known as the 'Temple of Trance', Shiva Valley is a large shack situated just next to Curlie's. The shack becomes the hottest party destination on Tuesday nights. The trance music blends perfectly with the sound of waves and create a melodic night.

Velsao Beach

Source: flickr.com

Well some nights you want to just unleash your beast and go crazy to the beats. But a peaceful and secluded time for yourself every here and there is a bliss in its self. This amazing Velsao beach in South Goa can help you with that. It becomes an apt place for families and couples. You could take long walks or bond over drinks at their shacks. Other quiet beaches around are Kakolem beach, Zalor beach and Consua beach.

Love Passion Karma (LPK)

Source: flickr.com

Situated on the Candolim River backwaters, LPK is one of the best nightclubs in Goa. It has sculpted terracotta statues all around, an incredible waterfront with a 400 year old indo -Portugese church in the backdrop, and amazing interior. The venue has been made almost entirely of mud and stone and has a cavernous dance floor. They play eclectic, lively and diverse music to which you can just let yourself loose and enjoy. You could enjoy their innovative cocktails. B-52 is a must have. If you enjoy a little one on one time, you could take long walks along the riverside or just appreciate the breathtaking beauty.

Saturday Night Flea Market

 Source: flickr.com

This amazing flea market is located in Arpora and transpires every Sunday from 6 p.m. until late night. This place has goods ranging from archetypical indian stuff to international designer goods. You can find stalls selling spices, teas, Kashmiri carpets, bag herbs, jewellery and much more. Food stalls featuring cuisines from around the globe and a centre stage that hosts live concerts featuring rock and indian classical bands. The market is divide in 3 parts: The Lower Field: This area features indian merchants selling Pashminas, carpets, spices, affordable clothes, hammocks, embroidered cushions and more The Central Field: At the heart of the market featuring the central concert stage, beer, spirit & wine bars & food stalls. You can also find individual proprietors offering gastronomic indulges from chocolate fountains, sushi, gyros and much more The Upper field: Here you can find popular kiosks of international designers, a few local merchants and the Boutique House Bar at the top that serves fresh fruit cocktails, live DJ sets & magic Tequilla cocktail stands.

Palolem Beach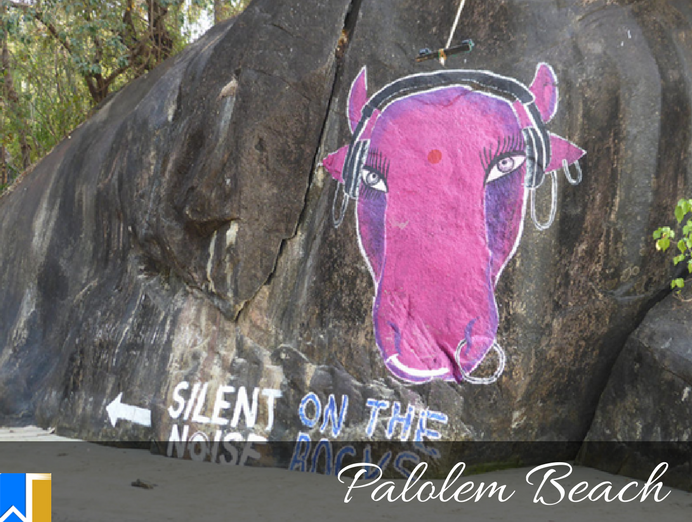 Source: flickr.com

If you are on Palolem Beach, then you'll hardly want to go anywhere. It's scenic beauty and fresh water will relax you to the core. The beach also hosts some of the best parties in Goa. The Silent Noise Party held here boasts top notch DJ's who play music spanning from funk to EDM. All you need to do is put on your wireless headphones and indulge into the beats of your choice.

Tito's Lane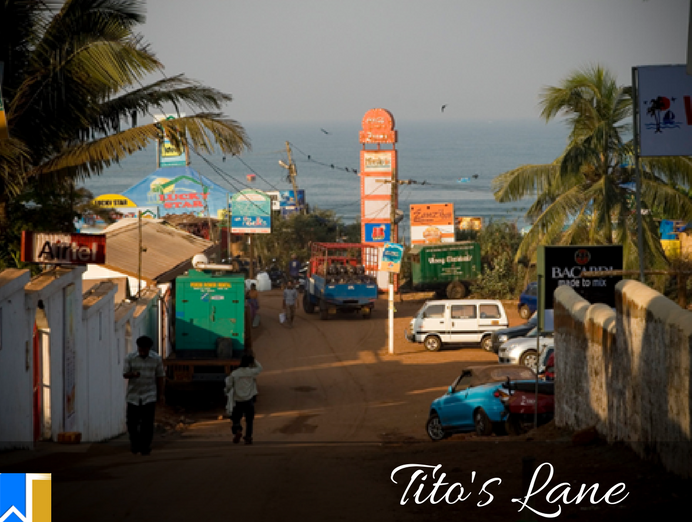 Source: flickr.com

Tito's is a brand name in Goa known for its vast diversification night clubs, tours and travels, financial services, resorts and other businesses. Established in 1971, it is one of the primal landmarks in Goa. With elegant open air restaurants offering direct access to Baga beach, fully stocked bars with both Indian and international spirits, a vintage wine cellar, and two popular nightclubs, Retro Bar and The Club Bollywood, Tito's has taken the clubbing experience to next level.
Also read,
TOP 17 ADVENTURE ACTIVITIES TO DO IN GOA