Bangkok has some of the best nightlife experiences to offer. The city has earned international recognition for it. When the sun goes down, the city shines its true colours. From sky high bars to down to earth cafes, pumping bass-heavy clubs to smooth jazz bars, the famous Siam Niramit Cultural Show to Traditional Martial Arts performances. The city is also famous for its Ladyboy shows and Go Go Bars. So here are some of the best places to truly enjoy the nightlife Bangkok has to offer.
Top Places to Experience Nightlife in Bangkok
Muay Thai Live At Asiatique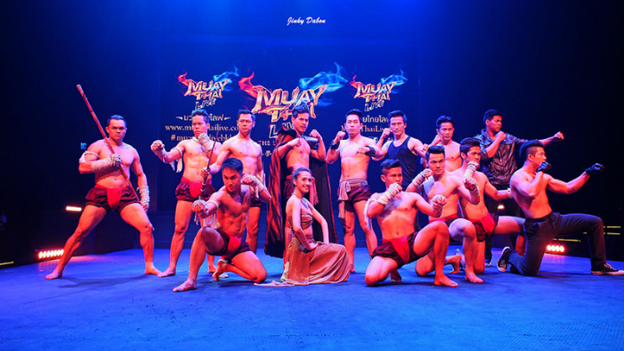 Source: flickr.com/Jinky Dabon
Muay Thai at Asiatique Bangkok is a stunning theatrical show combining entertaining performances with the ancient martial art of Muay Thai boxing. It is enjoyed by theatre artists, families, children and gives an exciting insight into the Thai culture. The performers are some of the highly skilled, world class warriors. The story of the show begins in ancient Siam (earlier name of Thailand), tracing the routes of martial arts. The show is for about 90 minutes and it runs Tuesday-Sunday from 8 p.m. onwards.
Patpong, Bangkok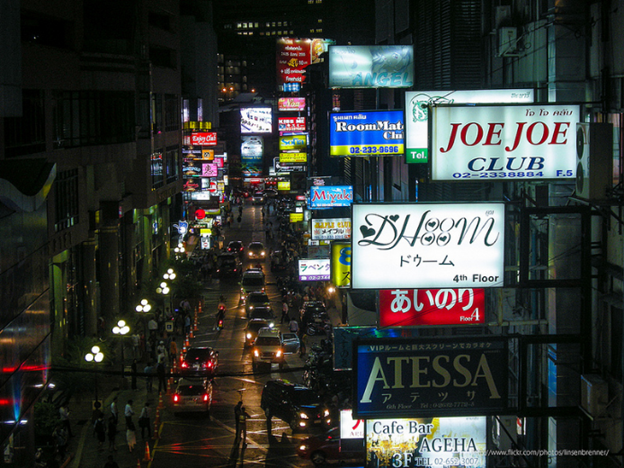 Source: flickr.com/Linsenbrenner
One of the world's most famous red-light district, Patpong is where Thailand's Go-Go culture started. It got famous after a chase sequence in a James Bond movie. It is a two parallel side street lit with neon lights that offers naughty shows and the famous pole-dancing entertainment. Some of the famous GO GO Bars in Patpong are King's Castel l and ll, Sphinx and the Safari bar. The street also features some good shopping places, lots of quality bistros. You could take a stroll through their night market famous for its fake brand sales. If you enjoy a quite game of pool and some beer, you could stop by Red Parrot.
Sky Bar Lebua at State Tower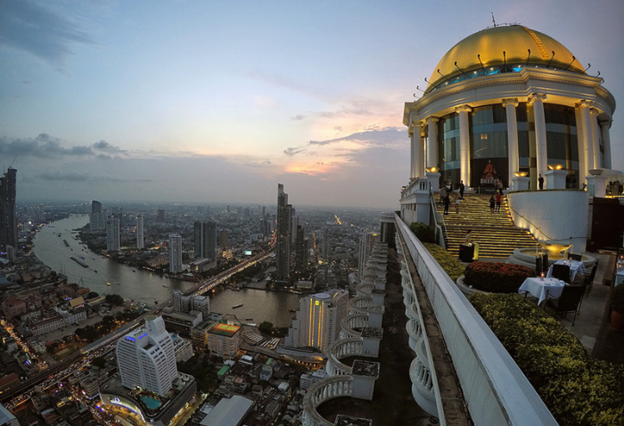 Source: flickr.com/andersfredricksson
Made even more famous after its cameo in Hangover II, Sky bar Lebua is the highest open air bar in the world. 63 floors up overlooking the river, the bar gives one of the best rooftop views of the glamorous city. It is a luxurious five star hotel with some of the best Thai food and innovative drinks. Try their Hangovertini, made with green tea liquor, apple juice, Martini Rosso and rosemary honey, invented by the mixologist at Lebua to celebrate the movie 'Hangover II.' At their peek hours, the bar is pretty crowded. But just going there for the view is worth the effort.
Address: Lebua at State Tower 63rd Floor, 1055 Silom Road, Bangrak
Timings: 6:00 p.m. to 1:00 a.m.
Rod Fai Market (Train Market)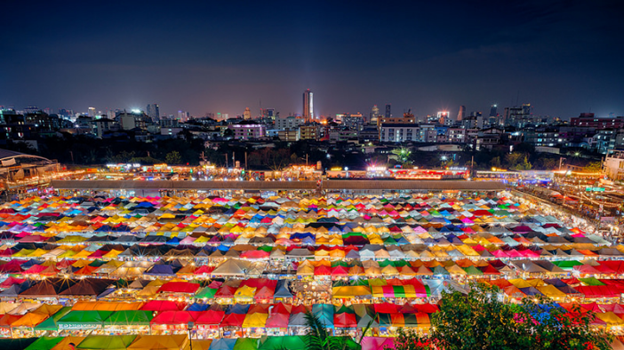 Source: flickr.com/Christina.Koch.Photography
One of the oldest and biggest night market in Bangkok, Rod Fai Market is an authentic open air bazaar selling a vast array of vintage collectables, antique furniture, clothes and what not. You can also find few traders selling fashion apparels but what makes them special is that some of them feature rare and hard-to-find items like 1950's Cadillac, vintage leather jacket, antique artifacts, paintings, etc. The market is divided in 3 parts – Market zone, Warehouse zone and rod's Antiques. Market Zone is a gigantic section with about 2000 stalls selling everyday items like shoes, homeware, toys. The Warehouse zone has an impressive collection from auto parts to second hand clothes and fashion accessories. Rod's Antique is the centre piece of the market. It has antique and vintage collections including classic cars, motor bikes, kitsch furniture. And all these artifacts are guaranteed to be genuine.
Jazz Live Music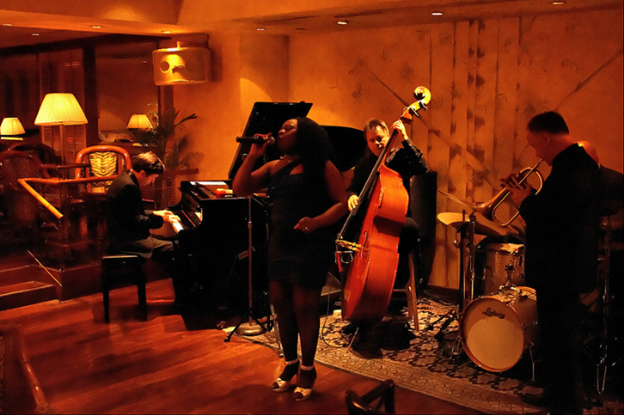 Source: flickr.com/Asiacamera
If you enjoy a little classy and jazz vibe with your fine malts, then Bangkok has something for you too. The city has some of the best jazz bars featuring talented blues and jazz artists guarantying you a breezy, classy and romantic evening. Some of the famous bars in Bangkok are: Saxophone Pub, with a cozy and artsy vibe the bar delivers good music consistently; Bamboo Bar, this bar is deemed the best live jazz spot in the city by jazz fanatics and has achieved international acclaim; Diplomat Bar, with an elegant and sophisticated ambiance and wooden interior this is the place to enjoy your cocktails over good music; Glaz Bar, a mixture of contemporary and style this bar boasts of its creative selection of cocktails.
The Hangover Tour, Bangkok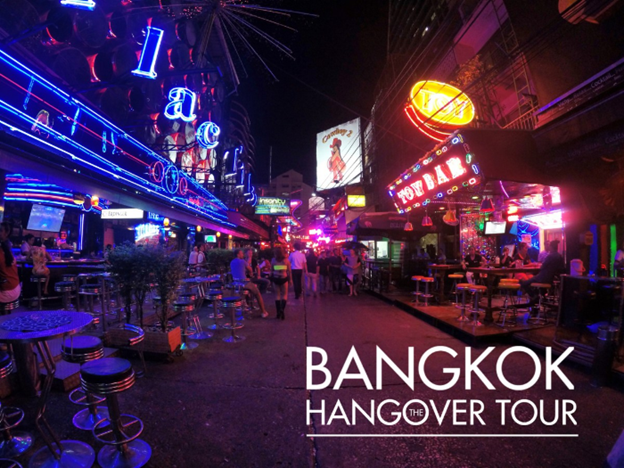 Source: wanderjan.com
Inspired by the movie 'Hangover 2', the Hangover Tour makes you experience the best nightlife in Bangkok through the eyes of the characters. The tour will visit the bars used for the actual filming as well as other bars which are famous. It also features some of the world famous 'one night in Bangkok' live shows. The night will be wild with booze and thrill. But remember it is a fun nightlife tour and not a sex tour.
Siam Niramit Cultural Show and Dinner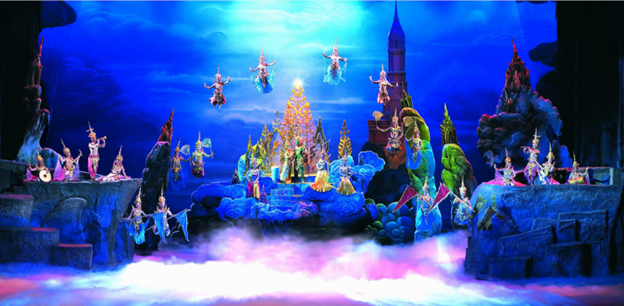 Source: flickr.com/Jefferey Troung
Siam Niramit is a power packed show of 90 minutes delivering the tails of Thailand's rich and epic history of 700 years. It shines light on the cultural vibrance, customs and traditions of Thailand. The show is performed on the world's highest stage, The Ratchada Theatre, which has a seating capacity of 2,000 people. The stage is so vast and big, it can accommodate gigantic monumental set pieces and even real elephants. The show is divided in 3 parts: Journey Back into History, Journey Beyond Imagination, Journey Through Joyous Festivals. The show is an entertaining piece and an experience that should not be missed.
Bangkok Ladyboy Show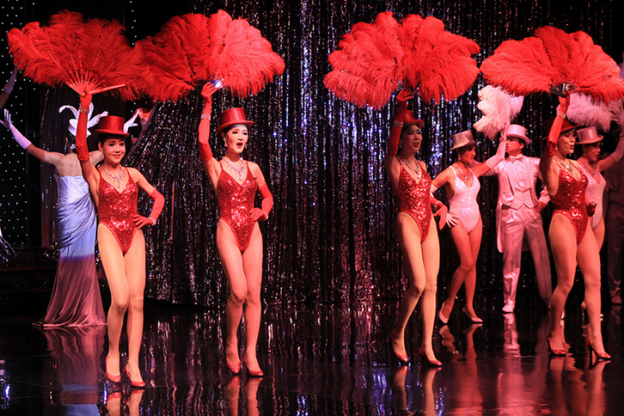 Source: flickr.com/Sreekanth Raveendran
The ladyboys or katoeys in Bangkok are some of the most beautiful transvestites in the world, embraced and accepted by a highly tolerant Thai society. Bangkok Ladyboy shows are packed with glamour and dazzle with flamboyant costumes, vivid sets and great musicals. These artistic performers captivate audience with their unique creativity and charm. It is one of the best nightlife experiences in Bangkok. A ladyboy show promises an evening of polished and most enjoyable entertainment for the whole family.
Levels Club & Lounge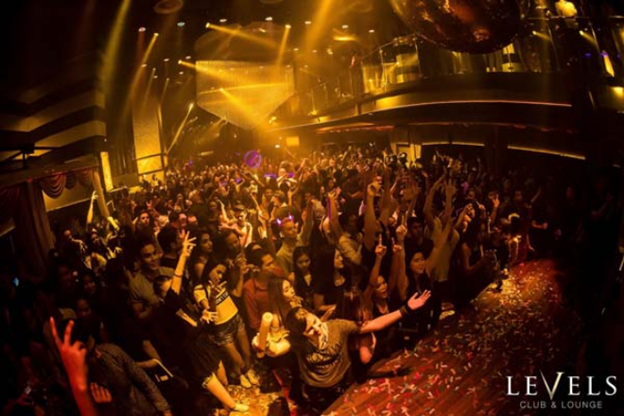 Source: levels.com
With 3 distinct party zones packed in one space, Levels Club & Lounge guarantees you an amazing time and a rocking night. The club comprises of a terraced bar, a classy lounge and a clubbing room with pretty versatile music. The club has two distinct dance areas: The first room is high-ceilinged with a luxurious interior with commercial party anthems playing behind. It has a cool glowing bar in the centre of the room. The second room is accessed with a tunnel like walkway. The room is comparatively darker and features some laser shows. The room has lesser furniture but has seating arrangements. The DJ's rave up the atmosphere in this room with bass-heavy EDM music. So in summation, the club has every type of ambience to cater to its guests. Whatever your preference maybe, the club will not disappoint you.
Demo Nightclub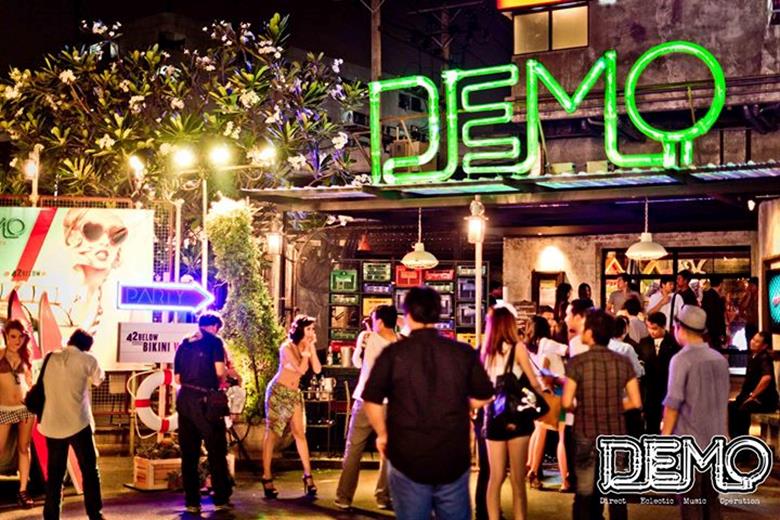 Source: flickr.com/MyWellCard
Demo is situated in an old warehouse with bare brick walls covered with graffiti. This warehouse is one of the most fashionable and coolest nightclubs in Bangkok. With Audis and BMWs lining up in their parking lot, the club receives a popular and wealthy guests. The bar has two rooms: the main room that features cool electro and house music and the neon- orange bar area that pumps up with hip-hop music. The drinks list is a little on the expensive side but it is well worth it. The club has comparatively darker and artistic vibe and will surely make your night colourful.