Kerala, also known as God's own country, is among the top 10 places to visit in Asia. Its geographical beauty is unmatched. It also has rich culture and history that reflects in the lifestyle of its citizens. Many tourists visit this place every year to relax in the natural beauty of this place and understand its history.
There are various caves, beaches, forts, monuments, etc. that have a great place in history. If you like to explore places and understand their past, then Kerala is the right place for you. Put on your hats and take out your maps to find the treasures that Kerala holds.
Historical places in Kerala
Some of the historical places that you must visit while you are in Kerala are listed below.
Edakkal Caves
---------------------------------------------------------
Best Deals for the Month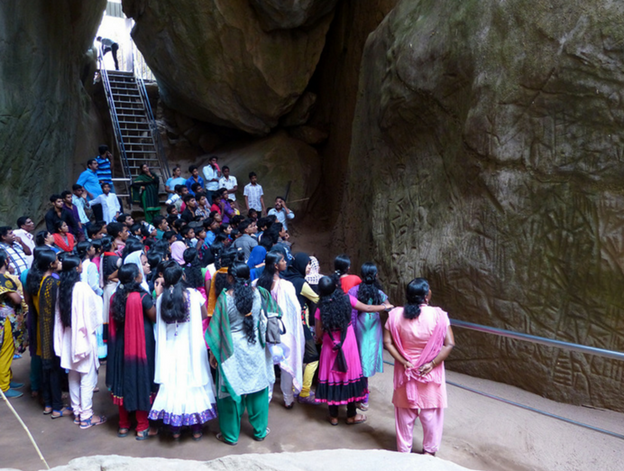 Source: flickr.com/photos/rsteed/
Located in Wayanad district of Kerala, these two natural caves lie 1,200 meters above sea level. The rocks are of historic value as various human and animal carvings are there on its walls. Also, it has carvings of tools used by ancient men. Studies are being done on several other symbols that have not been identified yet and suggest prehistoric presence.
The caves are almost 8,000 years old and have been occupied at different time periods. The route to the caves is well maintained. There are some manmade stairs and some natural rocks to climb the way up. The way to top is beautiful and the history of this place is catchy. The guides explain each picture well.
If you are a history enthusiast than the sculptures will interest you and the trip will be worth the climb.
Kappad Beach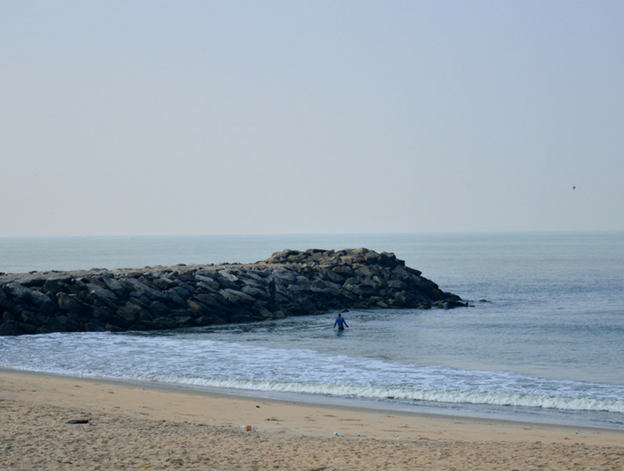 Source: flickr.com/photos/adzone/
According to the board installed by the government, Vasco Da Gama landed here when he discovered India. It is a beach near Kozhikode. Any visit to this beach is incomplete without visiting the renowned site.
The aura of this beach shows its historic value. There are spice fields, rocks and small hills that add to its beauty. The tranquil experience and unmatched beauty makes this place favorite of many.
There is an 800 year old temple near the beach which holds high religious and historic value. While there you can also try various beach activities like fun games, water sports, house boats, sun bathing.
Those who like to visit legendary spots must visit this place. Plus, you get beach experience as well!
Bekal Fort
Source: flickr.com/photos/s_cs/
Kasaragod district is lucky to have Kerala's largest fort there. One of the major attractions here is the water tank with a flight of steps in it. There is also a tower which gives a nice view of nearby towns. It was built to keep an eye on the slightest movement of enemies and thus, prevent attacks. Near the fort lie Hanuman temple and a mosque which show the religious history of the place.
The fort has no significant signs of being administrative capital and it is assumed that it was used for defense purposes. The zigzag pathways, holes in walls at different heights and trenches are proof of the same.
Apart from the history, the well-maintained area and view of the sea along with the attractive rock garden are the reason why this fort is worth a visit.
Marayoor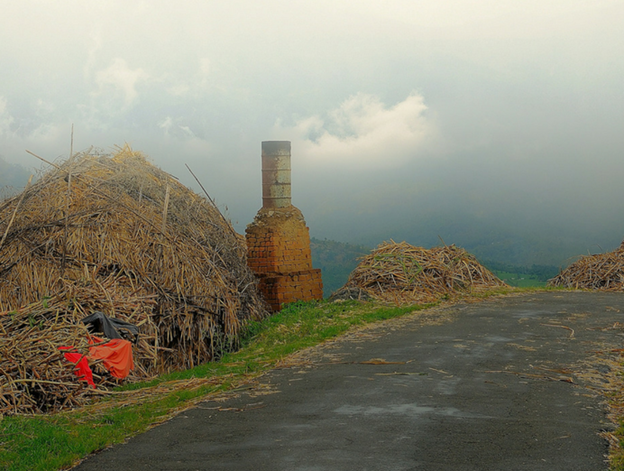 Source: flickr.com/photos/joshimukard/
It is a town in Idukki district of Kerala. This place is the only place with natural sandalwood forests. You can explore the beautiful forests with the smell of sandalwood pleasing your nostrils.
It is believed that the town was a part of Stone Age civilization. It has stone coffins with underground tunnels, known as Muniyaras, that are present everywhere. There are caves with paintings depicting the stories of Ramayana and Mahabharata. The art of rock paintings and the facts about Muniyaras attract tourists the most.
For those who like peeking in the history, this place is a perfect spot. The parks and hills in the town add to the beauty and make the whole experience even better.
Anjengo Fort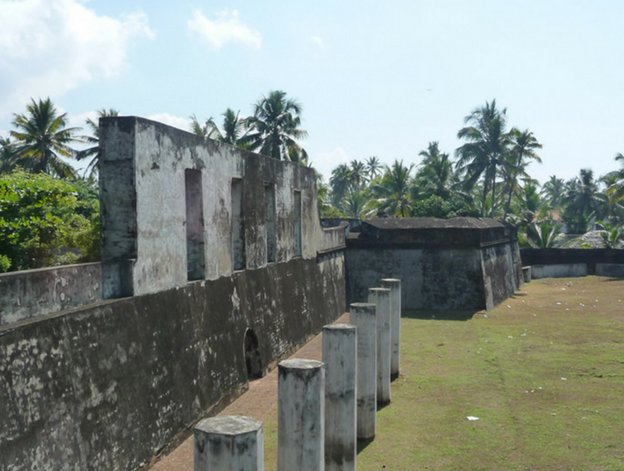 Source: flickr.com/photos/juliepics/
This place marks its place in history as this is where the first trade site of East India Company got established in Kerala in 1694. This fort also served as the first signaling station for ships coming from England. The fort was occupied by the EIC and was used as a store of war supplies during Anglo-Mysore war. It also got attacked by locals during the times of rage against EIC but somehow it survived.
The fort has witnessed many events during the colonial rule and thus has historic importance. The marvelous architecture of the fort interests many tourists and experts. There is a beach on one side of the fort and backwaters on the other making the whole experience serene and wonderful.
Kumarakom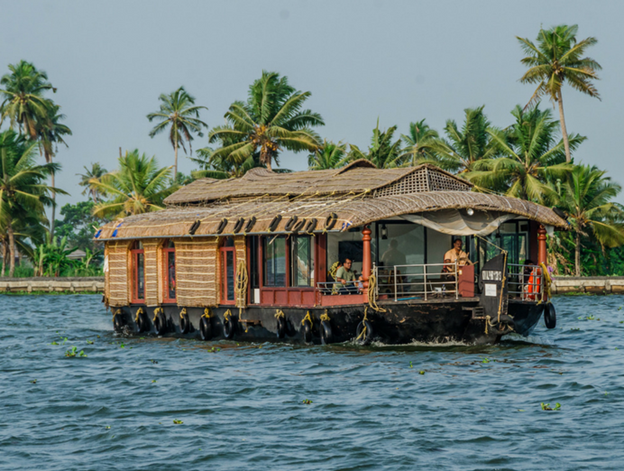 Source: flickr.com/photos/shadowsgalore1/
Located near the Kottayam city is this boat famous for its backwater tourism. It is located in the backdrop of Vembanad Lake, which is the largest lake in Kerala.
The history behind this place is that in earlier days kings used to have boat fights and attacks. As Vembanad Lake was a dangerous area, the king decided to keep soldiers there and also built a fort.
The natural beauty of this place is filled with diverse flora and fauna. Various migratory birds visit the area and the marine life forms are found in plenty. The place is famous for its houseboats and boat races.
It is a perfect blend of history and natural beauty and is worth a visit.
Krishnapuram Palace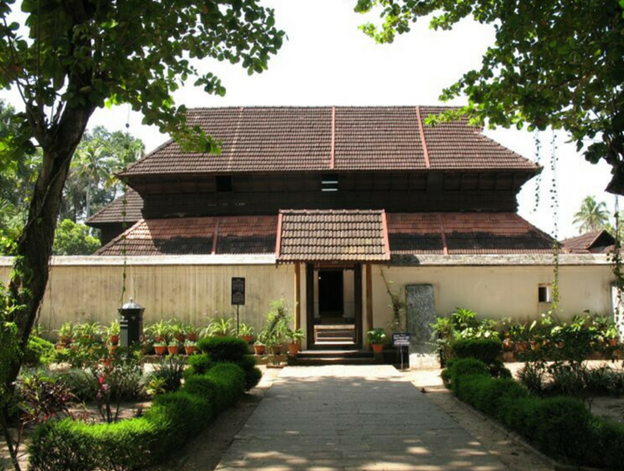 Source: flickr.com/photos/sunilv/
This palace and museum are located in Kayamkulam in Alappuzha district of Kerala. The architecture employed in building the fort is of typical Kerala style with gabled roof, narrow corridor and dormer windows.

The palace has possessions of past inhabitants of the fort that are kept in the museum. One of the main attractions here is the large pond in the fort. It is believed that it has underground secret routes that were made for an easy escape from the enemies in case of attack. Many Kerala styled paintings can also be seen in the palace.

There are several buildings of interest in the palace. It is a well-maintained site with the right mix of history, architectural excellence and old collections.

St. Francis Church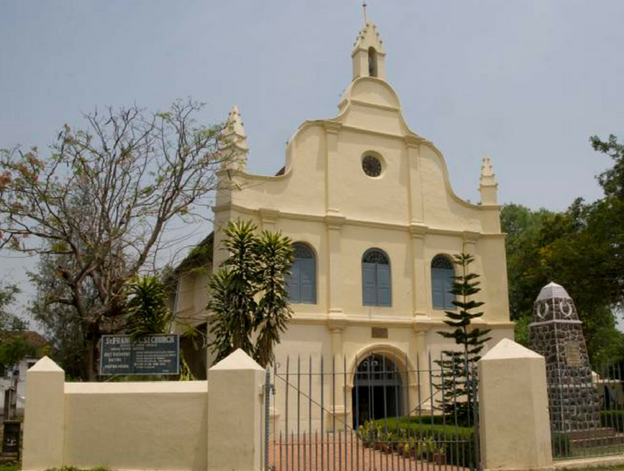 Source: flickr.com/photos/amonasro/
This church lies inside Fort Kochi and is the oldest European church in India. It stands as the testimonial to the Colonial struggle in the country and is of high historical importance. The Portuguese explorer Vasco Da Gama was first buried here for 14 years before being moved to Lisbon. His gravestone along with that of the Portuguese and the Dutch can be found here. A cenotaph for people of Kochi who died in World War 1 can also be seen here.
The church has been restructured and converted a lot of times when the rulers changed. It has stood as a witness to a lot of major happenings and thus attracts history enthusiasts.
Thrissur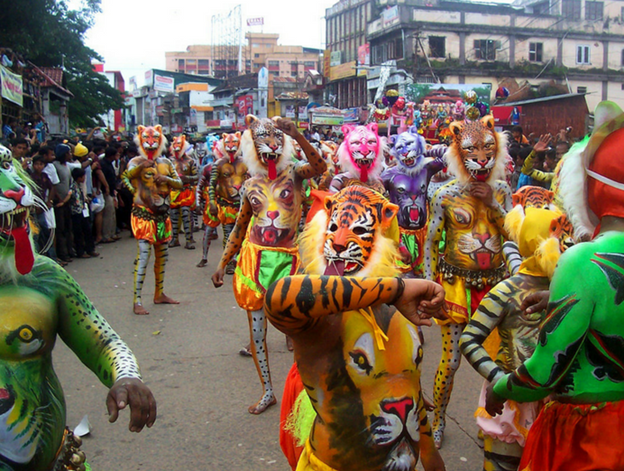 Source: flickr.com/photos/azimrashidkhan/
Thrissur is the cultural capital of Kerala and was once the capital of the Kingdom of Cochin. The monuments and caves in the area are from really old times. It has also served as an important trade center between Kerala and other regions. There is a lot to explore here, ranging from churches to forts to museums. The annual Thrissur Pooram attracts a huge crowd every year. It is the largest temple festival of the country and is spectacular. The city also served as a key Buddhist Center.
Being one of the oldest cities in Kerala, it also has mythological beliefs attached to it. It is believed that Lord Parasurama created this city.
Thrissur is a historically and culturally rich city and it never ceases to amaze its visitors.
Poonjar Palace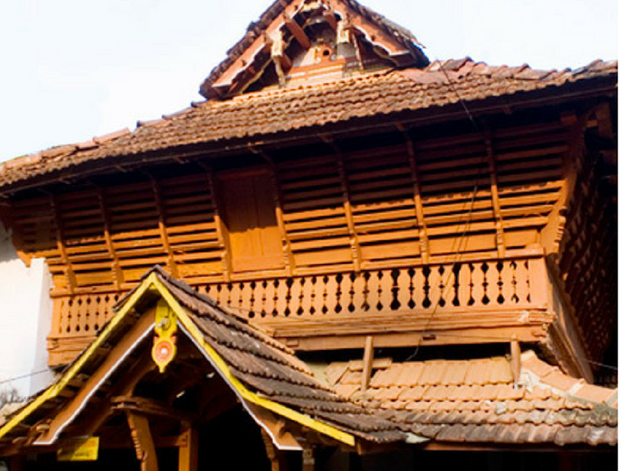 Source: keralatourism.org
It is located in Kottayam district of Kerala. This heritage site stands as a testimonial to many significant events of the past. This place is famous for its antiques and unique furniture making. It is also famous for a special conch that is taken out annually for religious purposes.
There is a temple nearby which have paintings on walls that depict the stories from the Puranas. There is also a rare lamp carved out of walls in one of the nearby temples.
Because of its unique features and historic importance, it is one of the most sought-after places among history fanatics.
Kerala has a number of options and locations that you can visit if you are a history lover. The well-maintained sites, unique architecture, different cultures and natural beauty wins the heart in an instant. It is no doubt one of the most beautiful places in the country with a highly rich culture and captivating history. Being closer to the sea, it gives you a tranquil experience as well. It is truly "God's own country" in every sense.
If you are looking forward to a great experience, then it's time for you to book tickets and visit Kerala.
Also read,
10 Famous Historical Places to Visit in Hyderabad
Top 10 Historical Places to Visit in Goa
Top 10 Historical Places to Visit in Mumbai
8 Fabulous Trekking Places Around Kerala