Being one of the best state for monsoon destinations in India, Maharashtra is blessed with several hill stations and rocky terrains which are perfect destinations for monsoon treks. Several trekking operators and adventure clubs conduct several treks around these places throughout the monsoon season. If you are looking to get off the busy roads and flashy pubs in your city and go outdoors for a slight adventure, these monsoon treks in Maharashtra are best weekend getaways for you

List of Best Monsoon Treks in Maharashtra
Rajmachi Trek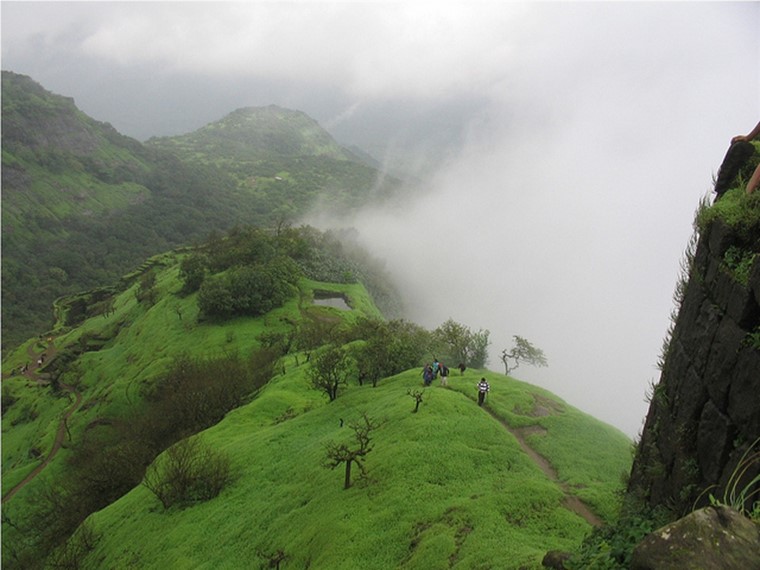 Image Source: flickr.com/photos/75961030@N07/

---------------------------------------------------------
Best Deals for the Month
Height above sea level – 2700 feet

Trek Routes: via Karjat, via Lonavala

Difficulty Level: Easy from Lonavala, Moderate from Karjat

Rajmachi is one of the famous destination for monsoon treks in Shayadri mountains of Maharashtra. If you are a beginner and unsure of which one to start with to get the perfect feel of trekking, then Rajmachi trek is the one

Rajmachi is a small village in Shayadri mountains, which has two forts Shrivardhan fort and Manranjan fort. There are two ways to trek the Rajmachi peak. Easier one being from the Lonavala, which is a 16km plain walk. The other one from Kondivade village near Karjat, is comparatively tougher, which involves climbing up the 2000 ft. A perfect weekend getaway, if you are looking for an offbeat experience and are a nature lover

Checklist at Rajmachi Fort:

Visit Shrivardhan lake


Explore the Shrivardhan, Manranjan forts and Budhist caves


Camping in the caves


Visit Kondana caves


Few old temple and monuments visit

Harishchandragad Trek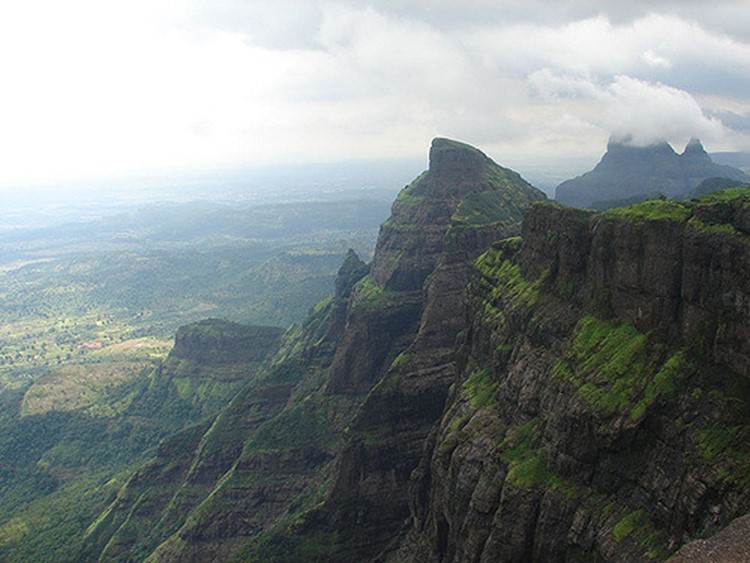 Image Source: flickr.com/photos/strikevenom

Height above sea level – 4710 feet

Trek Routes:

Route 1 – via Pachnai Village

Route 2 – via Khireshwar Village

Route 3 – via Nalichi Vaat

Difficulty Level:

Route 1 – Easy from Pachnai Village

Route 2 – Moderate from Khireshwar

Route 3 – Difficult for Nalichi Vaat

Harishchandragad is a scenic hill fort and very popular trekking destination. Being the easiest one, trekking via Pachnai village is the recommended one for people of any age and any experience. It takes around 2.5 to 3 hours to reach the peak of Harishchandragad from Pachnai village. Trekking from Khireshwar village is the most preferred route by leisure trekkers as it offers you lot of scenic places throughout the trails. Trekking from Nalichi Vaat is an extremely difficult route to trek which tests your physical ability and endurance level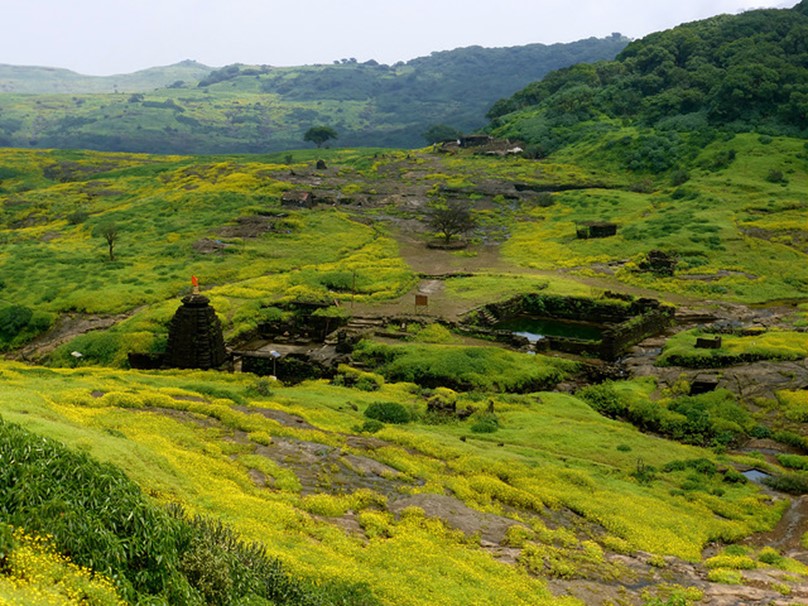 Image Source: flickr.com/photos/ashubij

Checklist at Harishchandragad Trek:

Visit Kedareshwar temple

Konkan Kada

Kedareshwar and other caves

Taramati Peak

Torna Fort Trek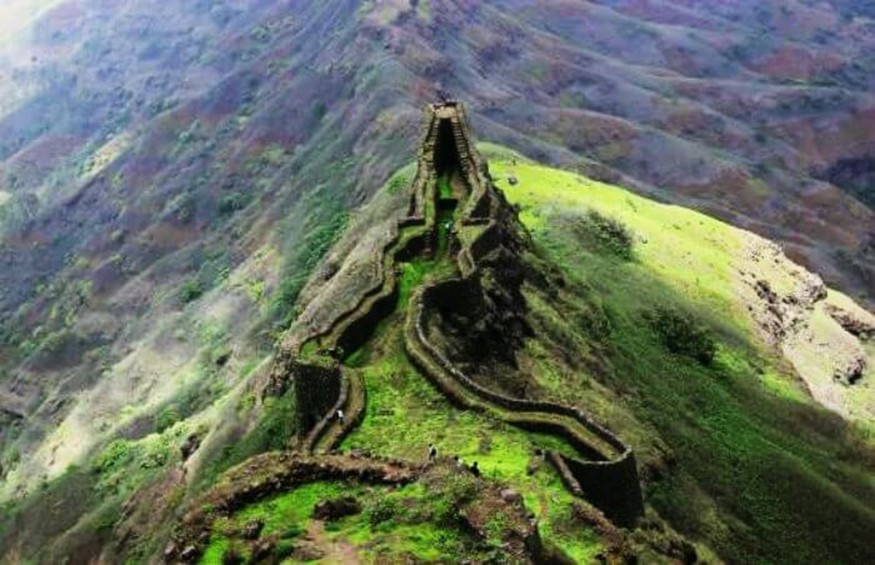 Image Source: tripadvisor.com

Height above sea level – 4600 feet

Trek Routes: Start from base village Velhe

Difficulty Level: Moderate to Difficult based on climatic conditions

Torna fort was the first fort won by Shivaji at his very early age of 16. The best season to trek this fort is in winter. However, trekking Torna fort in monsoon it fills one's memories with experiences like lush green scenic views, glimpse of numerous waterfalls, trails filled with crossing the water streams and cloudy hill tops. However, one needs to be extra careful when it rains due slippery trails. Most people carry their own camping equipment and tents. Alternately, one can also stay in Mengai temple on the fort. To survive the really cold nights during summer and winter, it is suggested to carry really strong insulating material.

Checklist at Torna Fort Trek:

Kothi Darwaja


Bini Darwaja


Hanuman Bastion


Zunjar Machi


Budhla Machi

Rajgad Fort Trek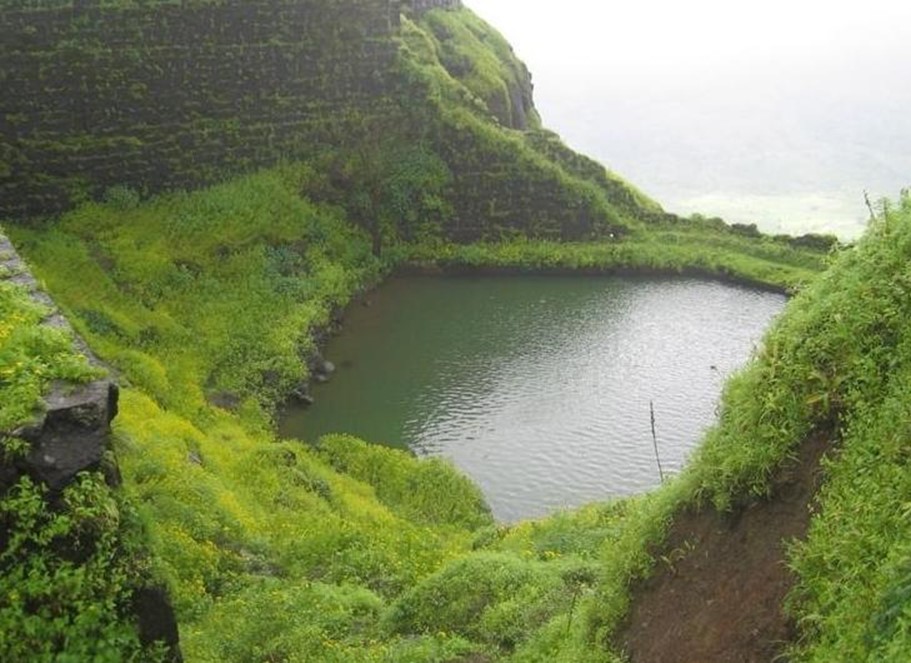 Image Source: treksandtrails.org

Height above sea level – 2700 feet

Trek Routes:

Route 1 – Start from base village Gunjavane and go via Chor Darwaja to Padmavati Machi

Route 2 – Longest one is via Vajeghar – Pali. Other routes are not suggested in monsoon

Difficulty Level:

Route 1 – Moderate

Route 2 – Easy

Initially known as Murumbdev, this fort is later renamed to Rajgad by Shivaji Maharaj. This fort among this list of Monsoon treks of Maharashtra, has the strongest historical presence, being capital during Shivaji's ruling. It witnessed lots of historical events. Rajgad and Torna Fort Trek can be done together, if it is a 2-day trek, which involves 6 – 7 km plain walk. Rajgad is ideal fort for camping among the two. There are two temples which can be used for camping at night in case of no tents

Checklist at Rajgad Fort Trek

Sanjeevani Machi


Padmavati Machi


Padmavati Temple


Rameshwaram Temple


Alu and Pali Darwaja


Balekilla


View of Torna and Sinhagad

Korigad Trek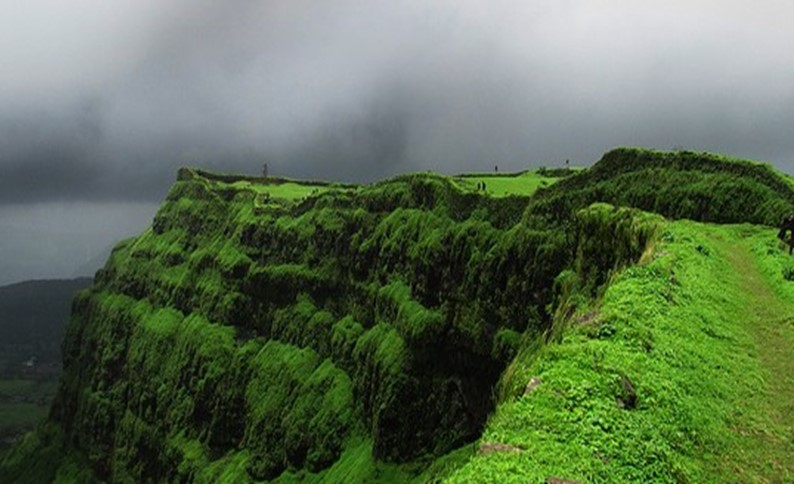 Image Source: lonavala-guide.com

Height above sea level – 3050 feet

Trek Routes: Start from the base village Peth Shahpur which can be reached through Amby Valley Road

Difficulty Level: Easy

Korigad is one of the most beautiful hill fort among this list of monsoon trek destinations of Maharashtra. Trek to Korigad fort is an ideal one-day adventure weekend getaway from Mumbai or Pune. Few of the fort structures are still solid and hill top provides you some stunning views and splendid pics. View of Amby Valley all through the trek is just amazing. Though most people prefer a one-day trek over here, the camping spots are pretty decent and safe.

Checklist at Korigad Trek:

2 lakes or ponds on fort


Korai Devi Temple


The scenic view from fort

Ratangad Trek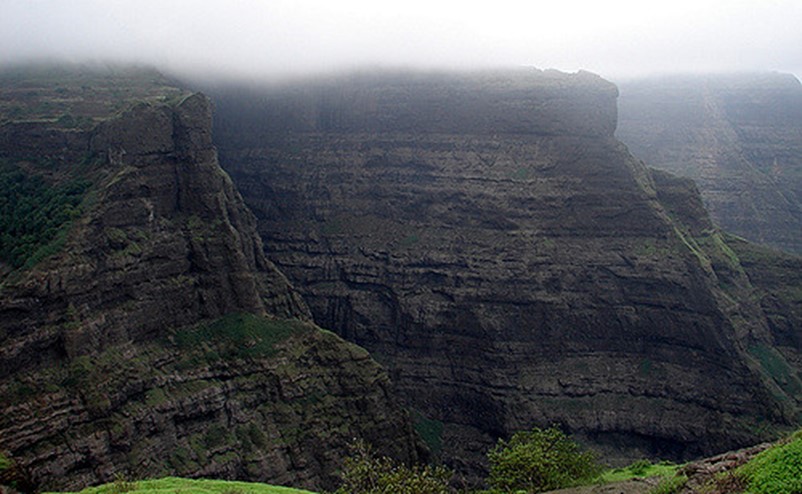 Image Source: flickr.com/photos/strikevenom

Height above sea level – 4255 feet

Trek Routes: Trek from the base village Ratanwadi

Difficulty Level: Medium

Ratangad is arguably the best scenic fort to trek in Maharashtra during monsoon. Though it is ideal to trek in winter, trekking Ratangad monsoon has its own advantages. Road trip from Shendi, the road to base village for Ratangad itself is stunningly beautiful. There are scenic waterfalls and lush green forests throughout the trek. It is suggested to complete trek in the day time and return to resorts at Bhandardara for overnight stay

Checklist at Ratangad Trek (Starting from Shendi)

Bhandardara Dam

Randha falls

Amrusteshwar temple

Tryambak Darwaja

Rani Mahal

Naturally formed orifice in the mountain, Nedhe

Breath-taking views of near by valleys