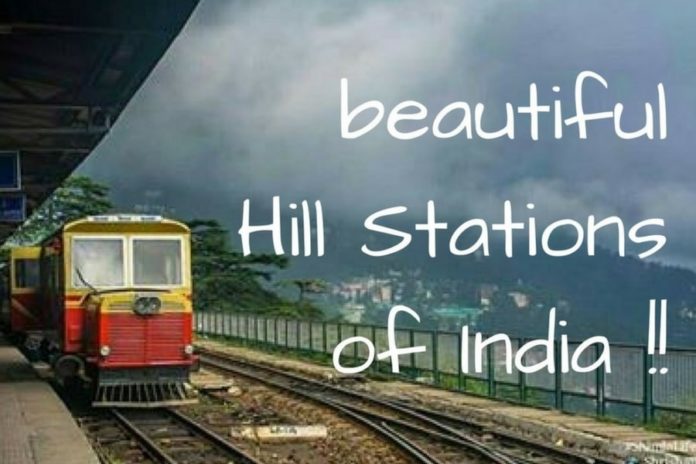 India is a country filled with varied number of culture, traditions and religions. If you look beyond your mundane city life in a place like India, you will find some strikingly topographical locations. There are places in India that will leave you in a state of awe and with a little research and careful expedition, you will be able to come across some of the most beautiful places around the world.
Following given is a list of top 80 hill stations in India that you might want to consider visiting this summer. Take your family out on an adventure, this time to a place with spectacular slopes and ranging mountain peaks.

HILL STATIONS IN INDIA
1. SHIMLA, HIMACHAL PRADESH
(whistlingpinresort.com)
---------------------------------------------------------
Best Deals for the Month
Shimla, as we may already be aware of, is the capital city of Himachal Pradesh and perhaps, the most visited of the all hill stations in India. Its primary attractions are the Jakhoo hill and the Shimla state museum.

2. MANALI, HIMACHAL PRADESH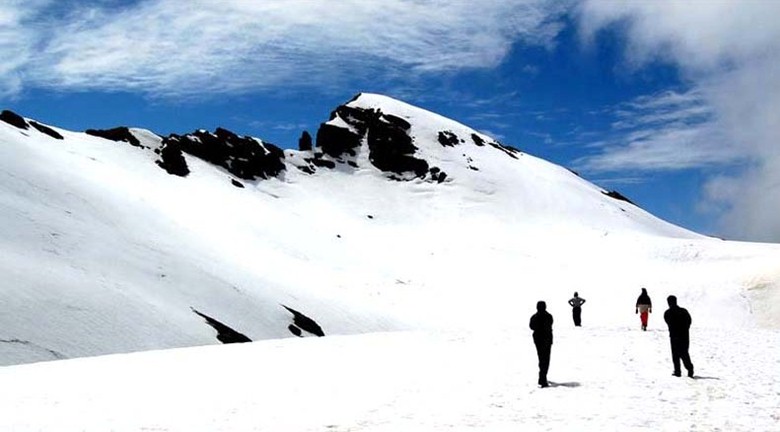 (Wikipedia.org)
Another hill station that is known for its chilling climate and excellent view is Manali. It is most commonly visited by honeymooners as well as those looking for a great adventure. Primary attractions at Manali are Hadimba Temple and Rohtang Pass among others.

3. NAINITAL, UTTARAKHAND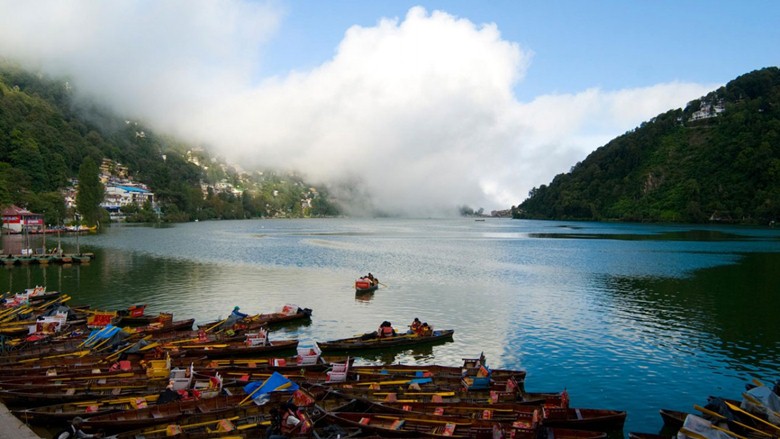 (uttarakhandpravasi.com)
It is recognized as the Lake District region of India and is the perfect place for all those looking for a quick getaway. It is quite close to Delhi as well and therefore can be visited at any time by the city dwellers. Primary attractions at Nainital are the Naini lake and the mall road.

4. JAWAHAR, MAHARASHTRA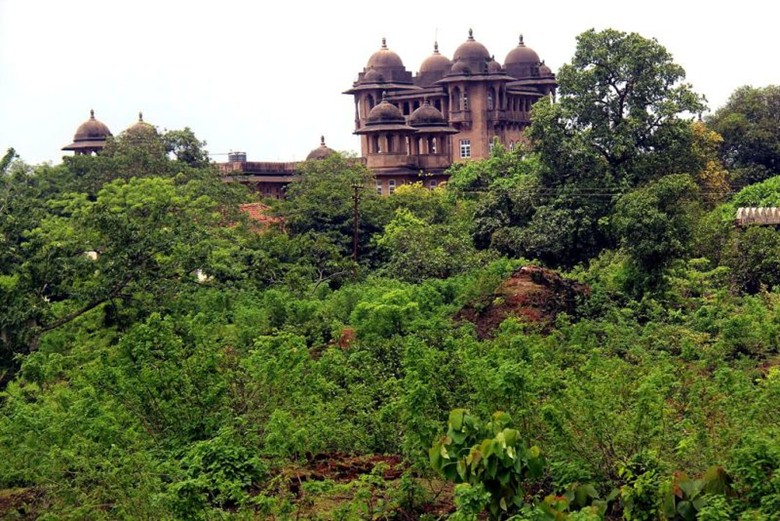 (onedaypicnic.in)
Jawahar is perhaps, one of the least explored regions of the city. Located in Thane, it is mostly visited by hindu travelers as the Katya Maruti temple is situated there. However, there is so much more to Jawhar than meets the eye. The major attractions at this place are: Hanuman Point and the Jai Sagar Dam.

5. MOUNT ABU, RAJASTHAN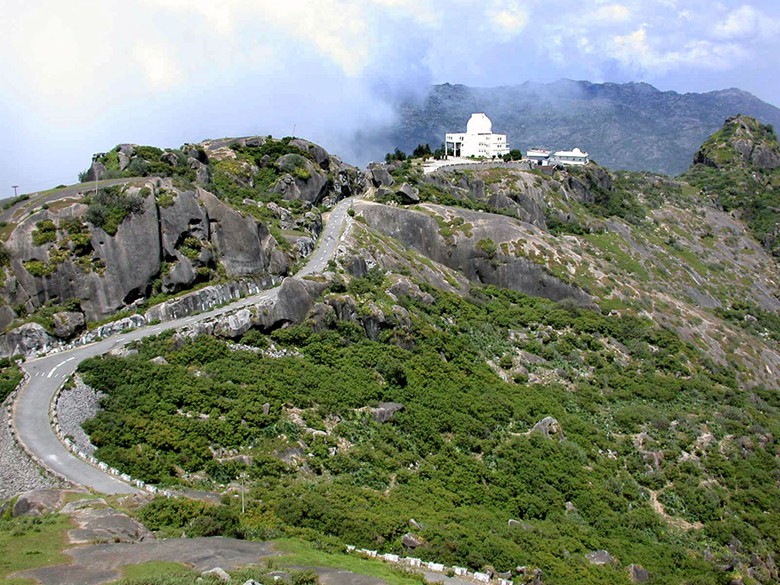 (moutshut.com)
Mount Abu – the spring capital of Rajasthan is common among Hindus because of the Dilwara Jain temples located within its boundary. Major attractions of Mount Abu are the wildlife sanctuary and the Nakki lake.

6. PANCHGANI, MAHARASHTRA
(wordpress.com)
A little further away from Maharashtra, Panchgani comprises of 5 slopes and is filled with old – style British homes. Table land and the Sydney point are probably the most visited places in Panchgani. It is your perfect weekend getaway.

7. OOTY, TAMIL NADU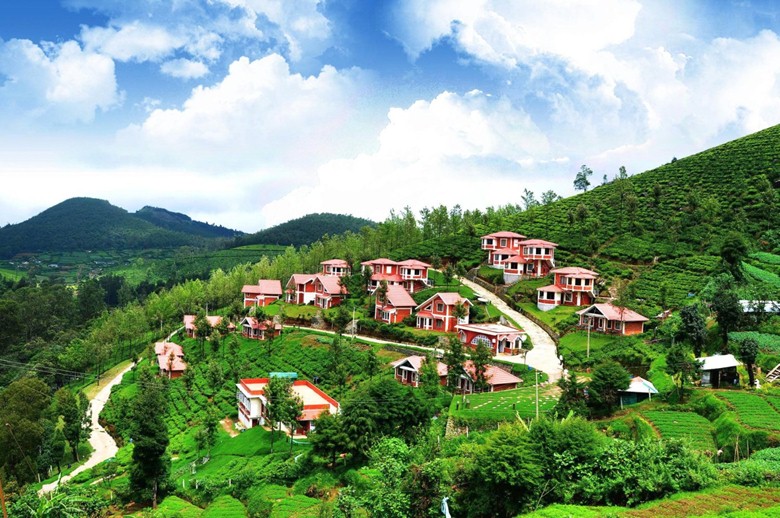 (mouthshut.com)
One would think that there aren't too many hill stations in South India, however; let us tell you Ooty proves that statement wrong. It is in the middle of Nilgiri slopes which are located at a height of 2,240 meters. Ooty lake and the Botanical gardens are surely worth the visit.

8. MATHERAN, MAHARASHTRA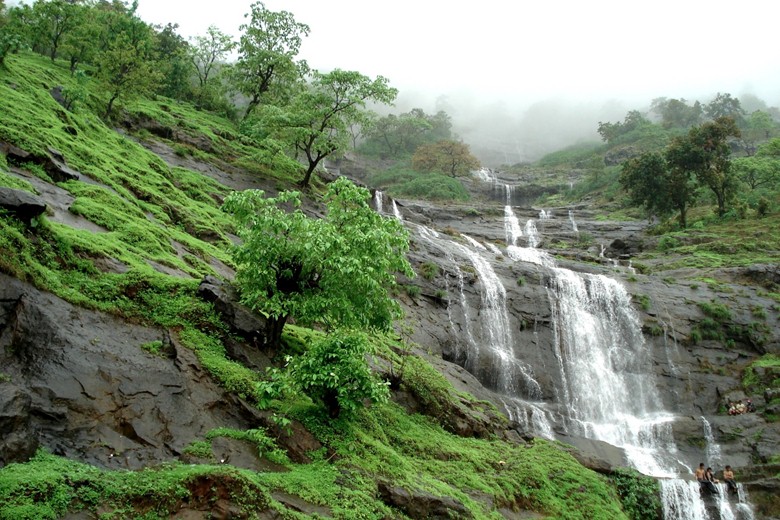 (mouthshut.com)
Enjoy the toy train ride from Neral to Matheran by experiencing the pleasant change in the weather as well as fresh air. Alexander Point and King George point are the two places you must visit in Matheran.

9. MAHABALESHWAR, MAHARASHTRA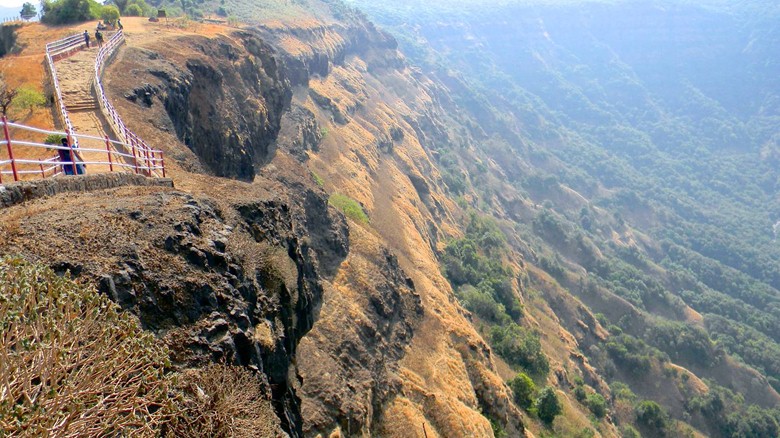 (expedia.com)
Mahabaleshwar is most enjoyable during the months of winter. The Pratapgarh fort and Venna lake are two primary tourist attractions of Mahabaleshwar apart from the delicious food you get at this place.

10. LONAVALA, MAHARASHTRA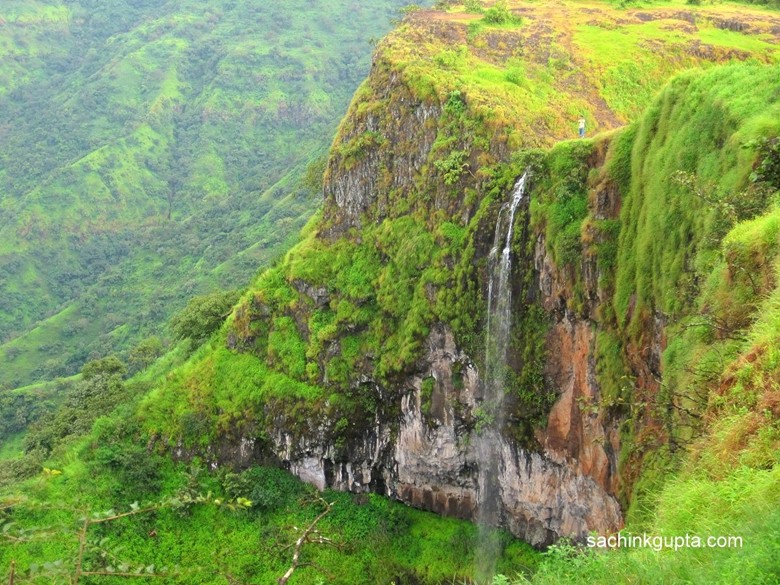 (sachinkgupta.com)
Lonavla is the quickest getaway for Mumbaikars as it is located hardly 3 hour drive away. The lakes and waterfalls is what completes the journey in Lonavla. La Exatoca and Lonavala Mayur are two places you must visit. It is your perfect weekend getaway.

11. TAWANG, ARUNACHAL PRADESH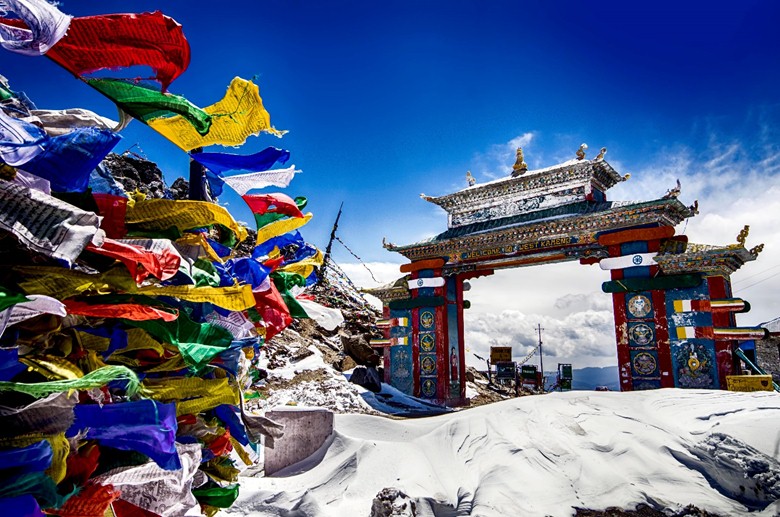 (Wikipedia.com)
Tawang is well recognized for housing India's greatest Tibetan Monastery. The Sela Pass and the Shonga-tser Lake are two spots in Tawang that will take your breath away.

12. SHILLONG, MEGHALAYA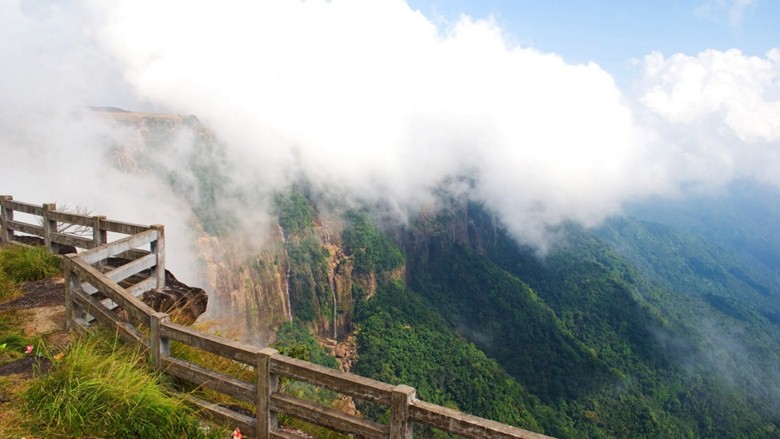 (cntraveller.com)
Capital city of Meghalaya, Shillong is also popularly referred by many as the Scotland of the East due to its exotic beauty and incredible architecture. You must visit Lady Hydari Park and Elephant falls at Shillong.

13. KALIMPONG, WEST BENGAL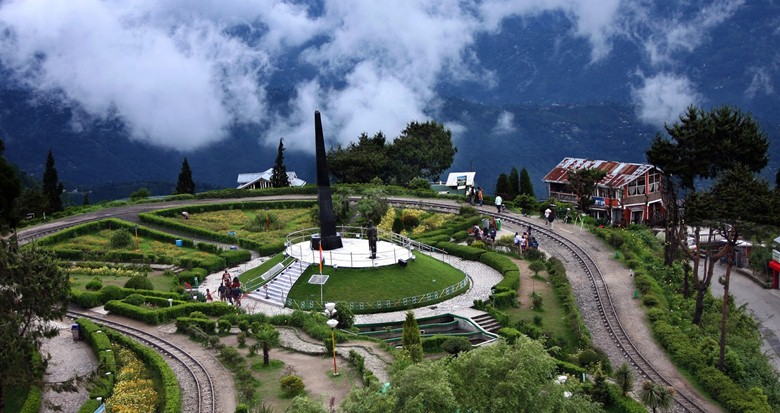 (moutshut.com)
Kalimgpong will make you feel awesome using its serene environment and beautiful sights. It is identified as the Colonial architectural capital of India as well. The Neora National Park and Mangal Dham are the two most stunning locations in Kalimpong.

14. GANGTOK, SIKKIM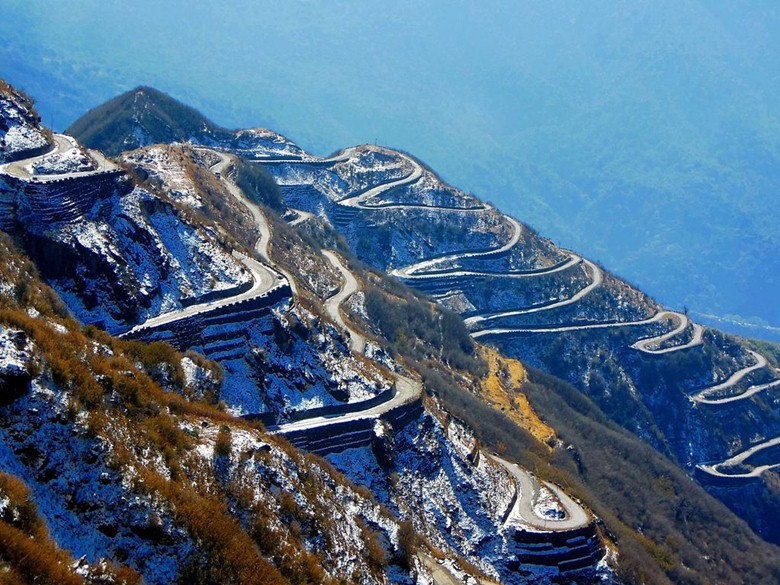 (think3d.com)
Gangtok is one of the top romantic getaways due to its charming scenery and the different number of activities it offers. The capital of Sikkim, major attractions of Gangtok are the Royal Plaza and the Silk Route.

15. DARJEELING, WEST BENGAL

(Wikipedia.com)
Darjeeling is truly a dreamland for it offers magnificence, beauty and serenity all at once. Be sure to travel by the toy train. The Senchal lake is another popular attraction.

16. AULI, UTTARAKHAND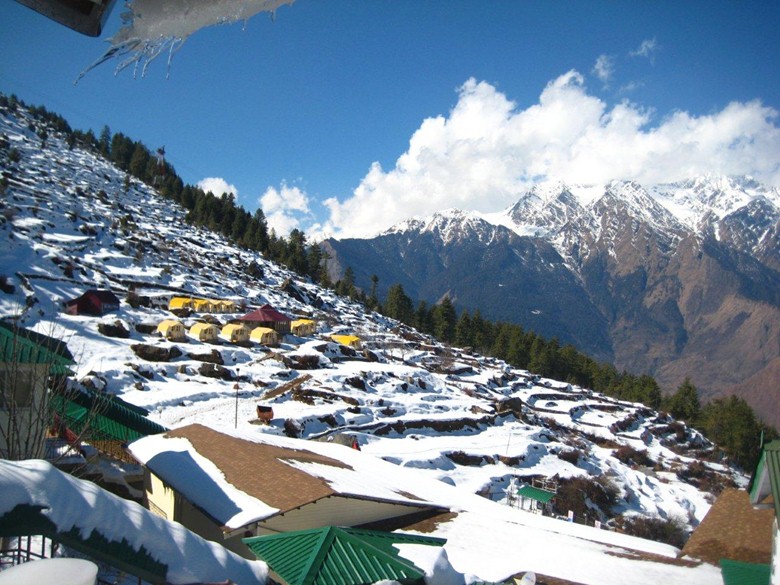 (vivekthakur.com)
A single word to describe Auli is by using the term, Auli. The flawless Cable Ride and other recreational activities like skiing are worth a visit in your lifetime.

17. LANSDOWNE, UTTARAKHAND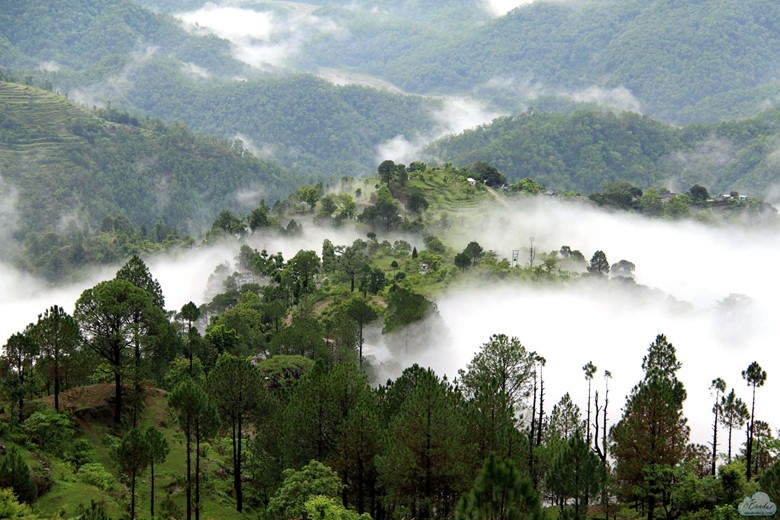 (radharamtravels.com)
Lansdowne is a small and calm town of Uttarakhand filled with old, colonial churches amidst gorgeous nature. The best time to visit is during the months of June and November.

18. DHARAMSHALA, HIMACHAL PRADESH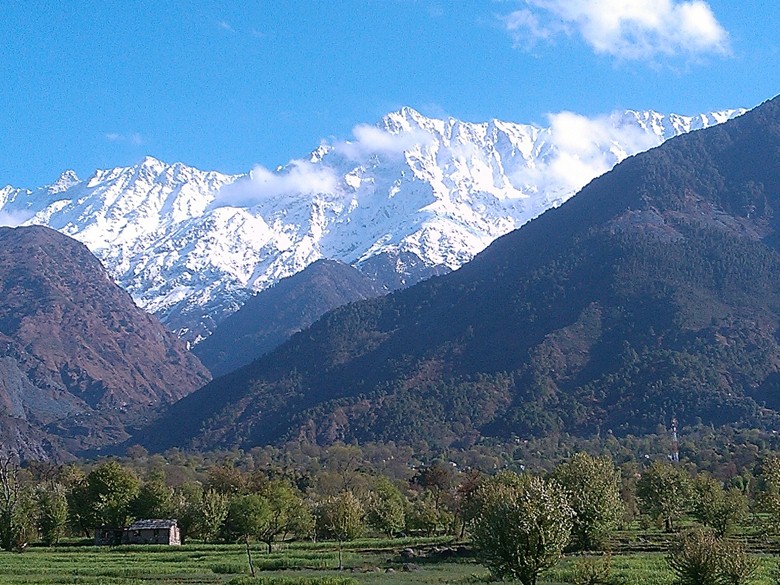 (yogandam.com)
Dharamshala houses the holy Dalai Lama and the reasons couldn't be any more obvious than the fact that is has the most spectacular sights in the whole of the country. The Dharamshala cricket stadium and Naam art galleries are worth a visit.

19. RANIKHET, HIMACHAL PRADESH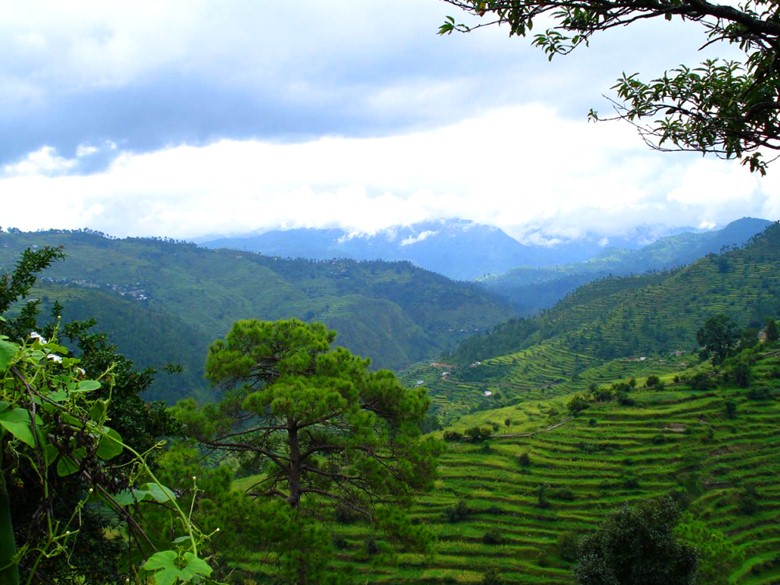 (mouthshut.com)
Ranikhet is perfect for all those looking to escape their usual hustling schedule. The major attractions at Ranikhet are Chaubatia Orchard and sunset points among others.

20. CHAMBAL VALLEY, HIMACHAL PRADESH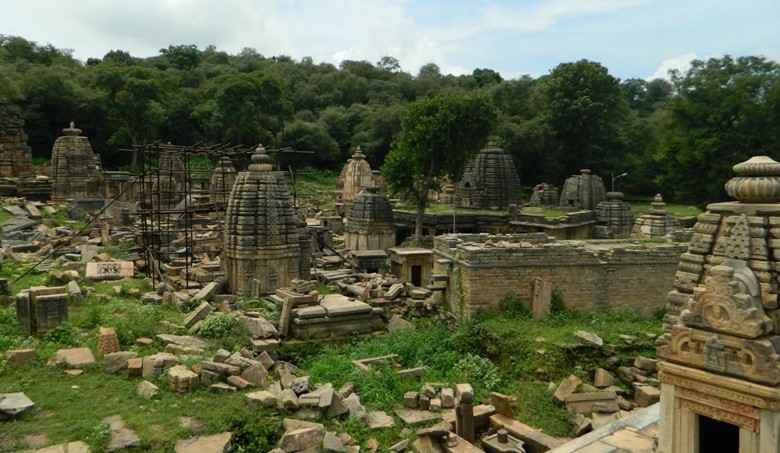 (team-bhp.com)
For all you nature lovers and devotees, Chambal valley is the perfect place for you. Chambal valley is filled with numerous temples, most of which are dedicated to Lord Narayan.

21. BHANDARDARA, MAHARASHTRA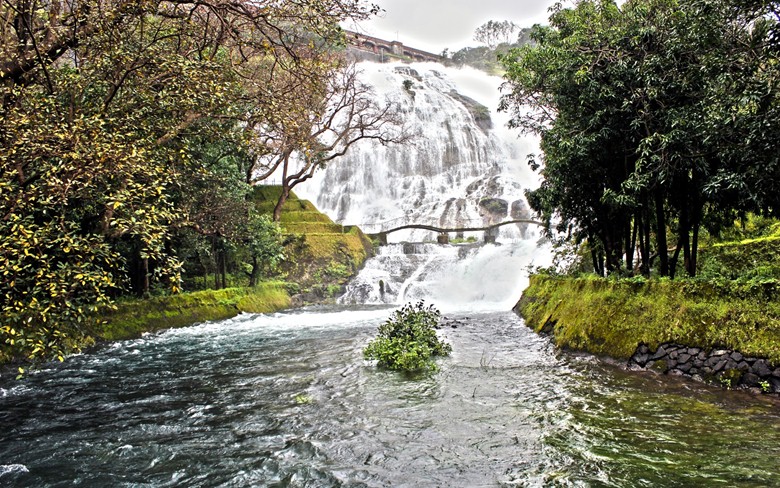 (Wikipedia.com)
Bhandardara is situated in the Western Ghats of Maharashtra and is surrounded with waterfalls, slopes and lavish green surroundings. You should visit the Ratangad fort and Harshchandragarh fort if you visit Bhandardara of Maharashtra.

22. MALSHEJ GHAT, MAHARASHTRA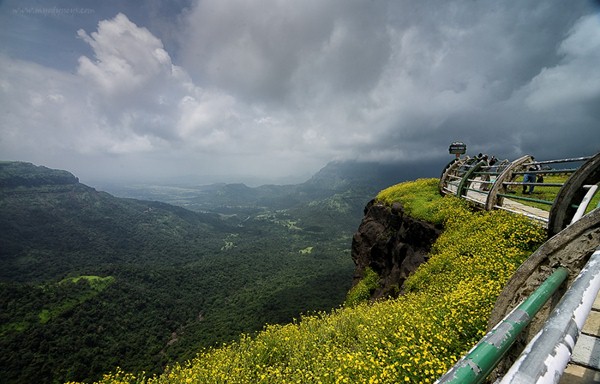 (myodysseys.com)
Malshej Ghat is known for its mountain passes and waterfalls. You know you cannot miss the Malshej falls and the Shivneri fort once you visit this place.

23. TORANMAL, MAHARASHTRA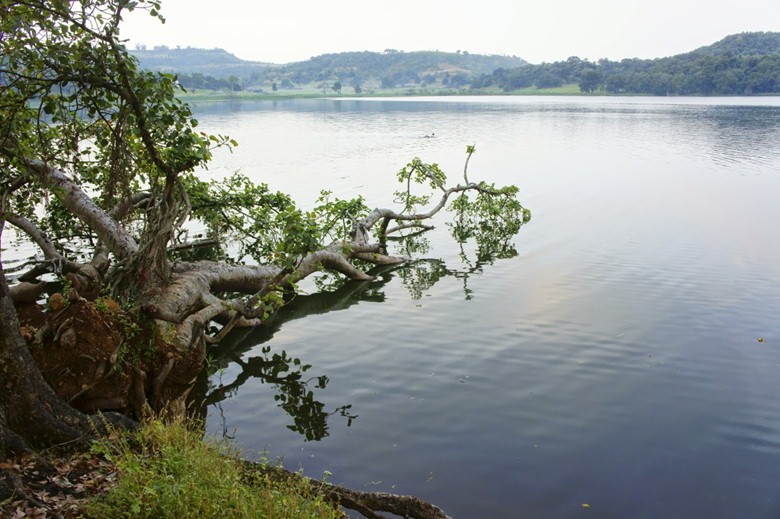 (blogspot.com)
Toranmal is established as the place where the grand celebrations of Mahashivaratri take place. The amazing climatic conditions will take your breath away. Seven steps view point and the Lotus lake are perhaps the places you must visit.

24. IGATPURI, MAHARASHTRA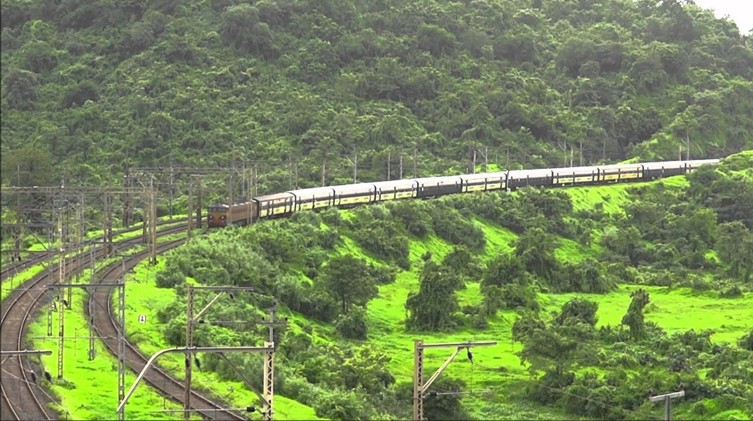 (Wikimedia.com)
Igatpuri is located in the Sahayadri range of the Western ghat and encompasses of slopes, mountains and great valleys. In fact, shooting of various Bollywood movies have also taken place over here.

25. KARJAT, MAHARASHTRA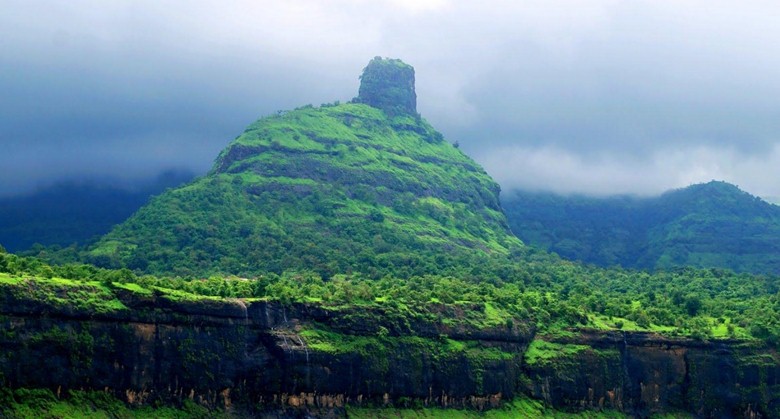 (team-bhp.com)
Karjat is a pretty little town located between the Western ghats and the Konkan shoreline and is well known for the number of activities it offers such as river rafting, trekking and many others. Major attractions of this place are the Kondana Caves.

26. LAVASA, MAHARASHTRA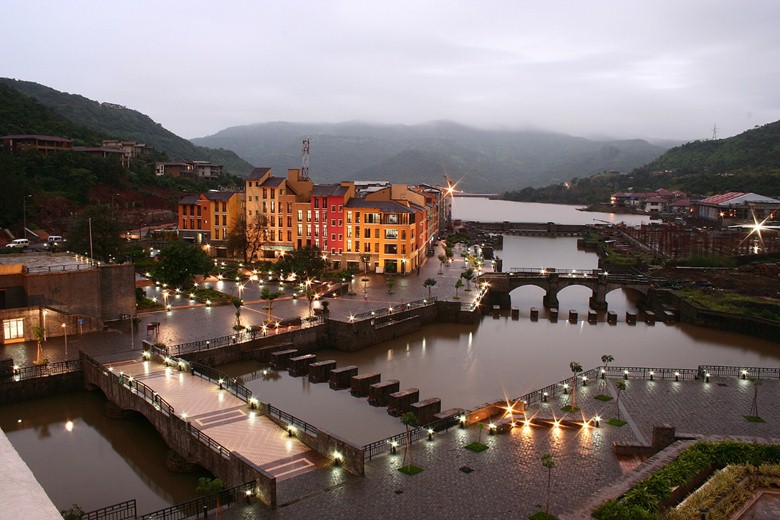 (lavasa.com)
Lavasa is situated at a height of around 640 meters above sea level and is a spectacular location for those looking for a quick adventure. You can try kayaking and trekking.

27. BAROG, HIMACHAL PRADESH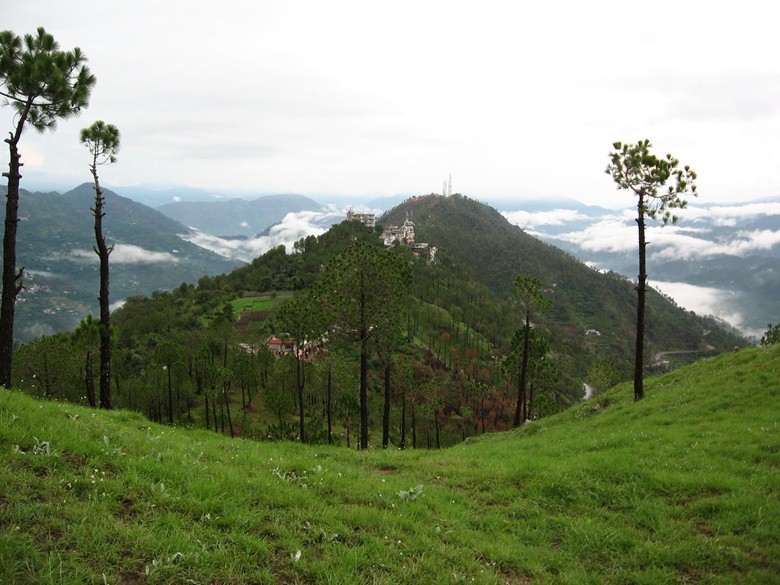 (Wikipedia.com)
Barog is named after the specialist who was responsible for building the railroad track in the year, 1903 – Colonel Barog. The major attraction of this place is Solan.

28. MUNSIARI, UTTARAKHAND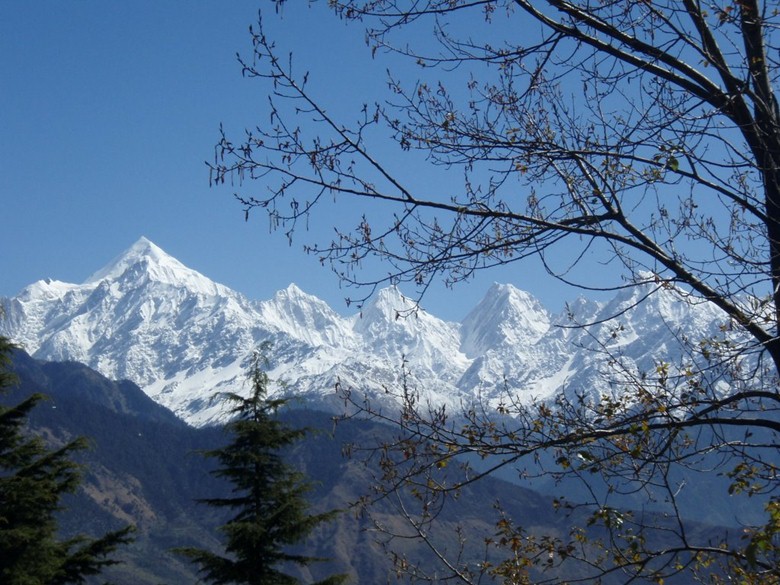 (panaramio.com)
Munsiari is situated at the base of the Himalayan mountains and is well known for its trekking activity that takes place over there. The Gauriganga river waterways in this place adds to the magic of Munsiari.

29. PATNITOP, JAMMU & KASHMIR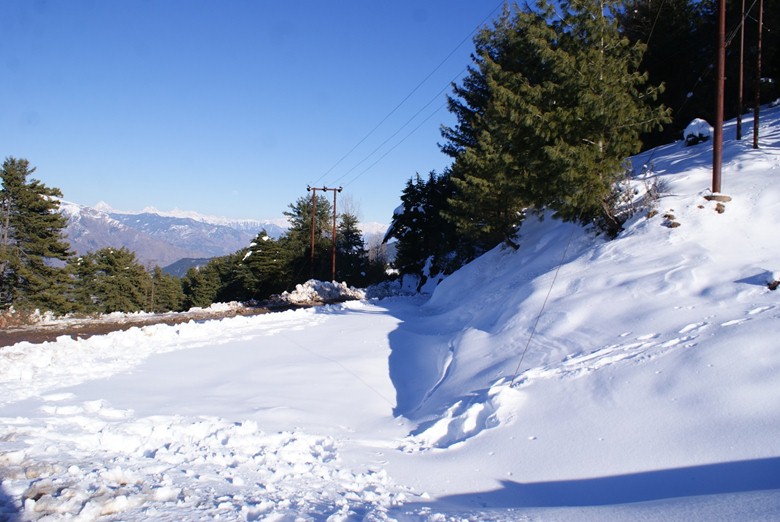 (mouthshut.com)
Located in Udhampur region of Jammu and Kashmir, Patnitop is well known for activities such as trekking and paragliding.

30. LOHAGHAT, UTTARAKHAND
(amarujala.com)
Lohaghat is a delightful place perfect for all those looking towards getting refreshed. The Abbot Mount and Mayawati Ashram at Lohaghat are spectacular sights.

31. NANDA DEVI, HIMACHAL PRADESH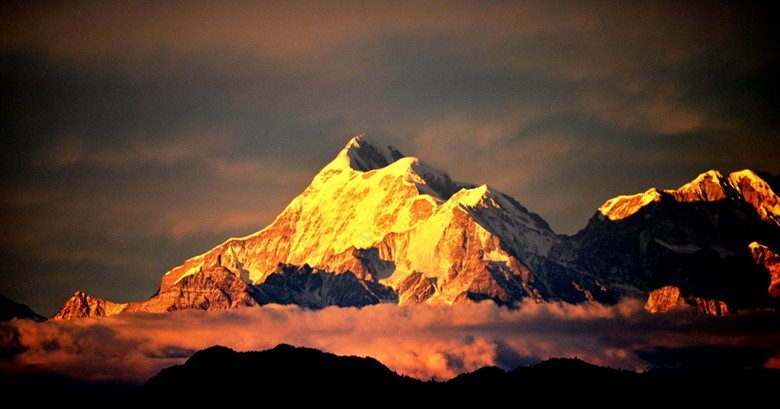 (scoopwhoop.com)
The Nanda Devi mountain is the 23rd most noteworthy peak all over the world. Moreover, it is filled with beauties of nature and is recognized for its national park which houses some of the rarest wildlife creatures.

32. DHANAULTI, MUSSOURIE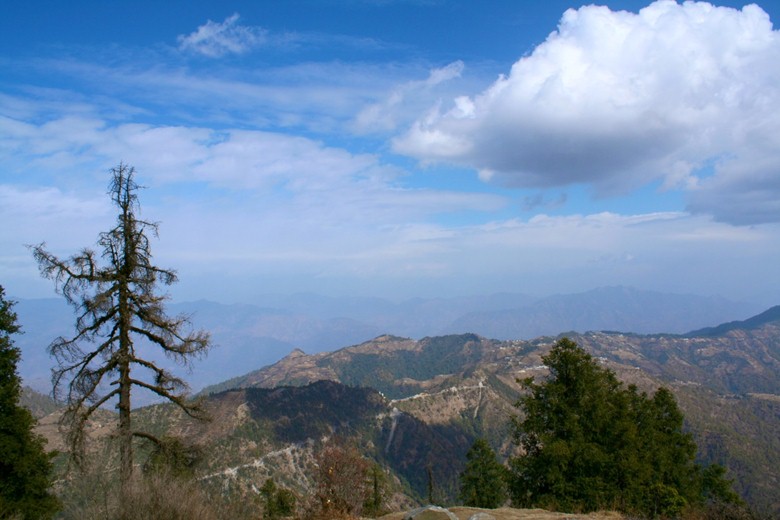 (wikiepdia.com)
The major attractions at Dhanaulti are Chandrabadni and Kunjapuri to name a few. If you are looking for peace, Dhanaulti is the place for you.

33. SHIMOGA, KARNATAKA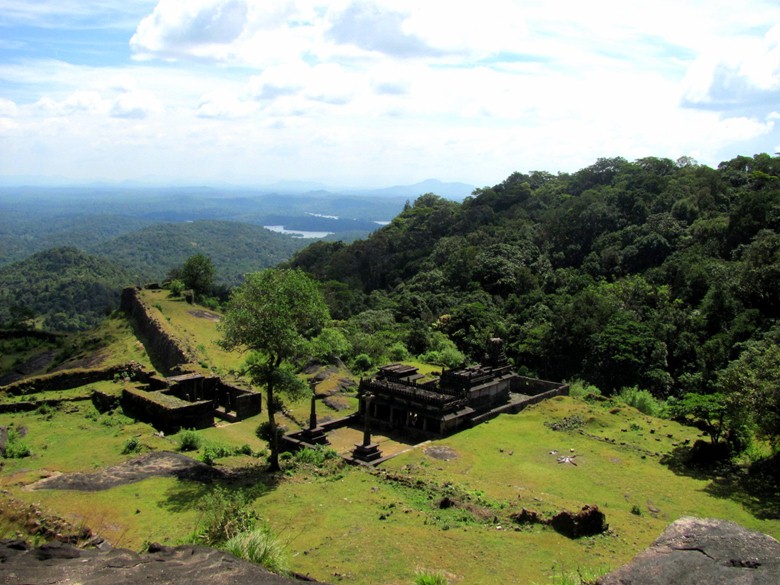 (mouthshut.com)
Shimoga of Karnataka is best known for Kodachari and its waterfalls. The sight gets aesthetically lovely especially during rains.

34. KEDARNATH, UTTRAKHAND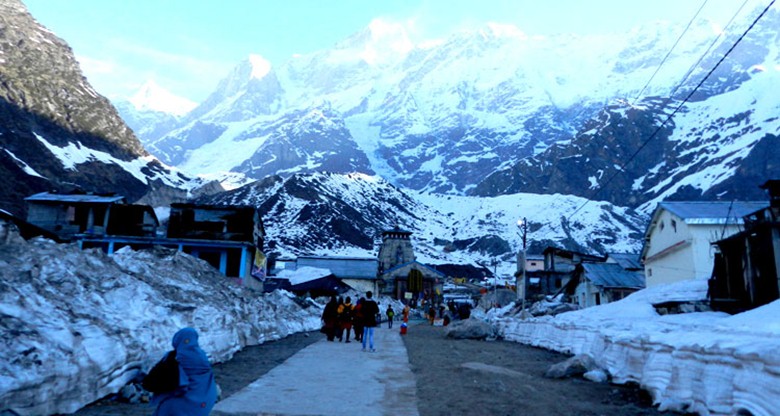 (haridwartravelagents.com)
You must all know Kedarnath because of its temple. However, the snow – topped crests are another reason why you must visit this beautiful hill station.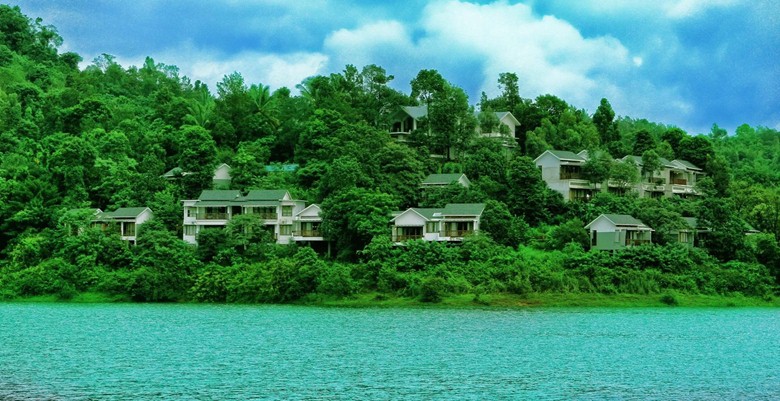 (wayanand.com)
Wayanad consists of mountains, rice paddies, trees and numerous coffee plantations that will surely take your breath away. The major attractions of Wayanad are the Espresso Plantations and the ginger fields, of course!

36. MUKTESHWAR, UTTRAKHAND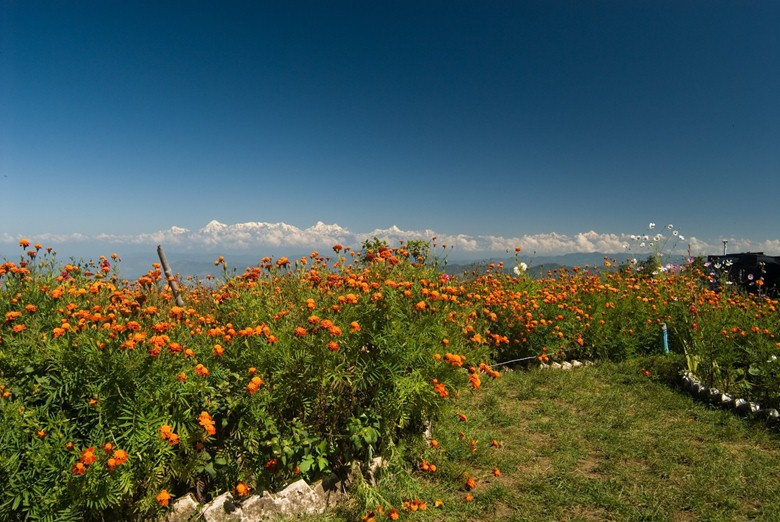 (Wikipedia.com)
Mukteshwar is located in the Kumaon slopes of Uttarakhand and is best known for its woodlands, orchards and exceptional gardens. It is best for those looking to engage in adventurous activities.

37. PITHORAGARH, UTTRAKHAND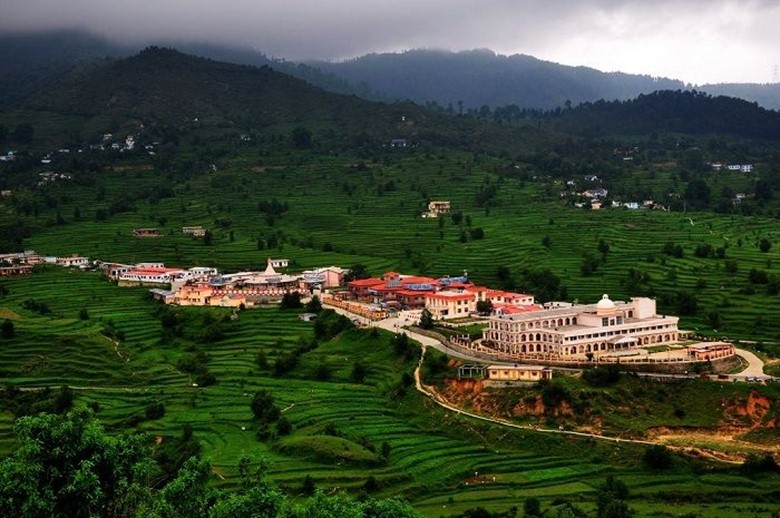 (welcomenri.com)
The hill town, situated in the eastern Himalayan region of Uttarakhand is home to the hilltop Buddha monastery – the most beautiful sight you will ever come across. Apart from that, Bhatkot is also quite famous.

38. BIR – BILLING, HIMACHAL PRADESH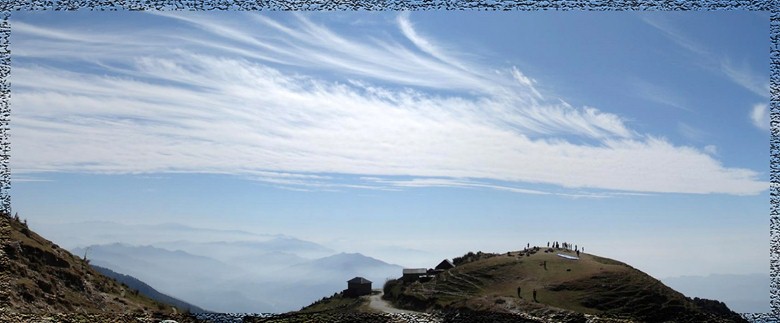 (mapio.net)
The tea gardens and woodlands in Bir Billing are what makes the place hold much value. Kangra Valley and Palpung Sherab Ling Monastery are two places that you must visit in Bir Billing.

39. CHAMPHAI, MIZORAM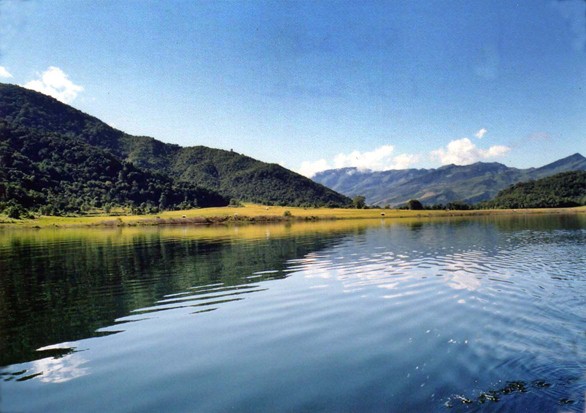 (mouthshut.com)
Champhai is identified as the rice bowl of Mizoram due to its superb, lush – green slopes, ever ageless culture and beautiful convention. Mura Puk Caves and Murlen national parks are two places that are most famous in Champhai.

40. AMARKANTAK, MADHYA PRADESH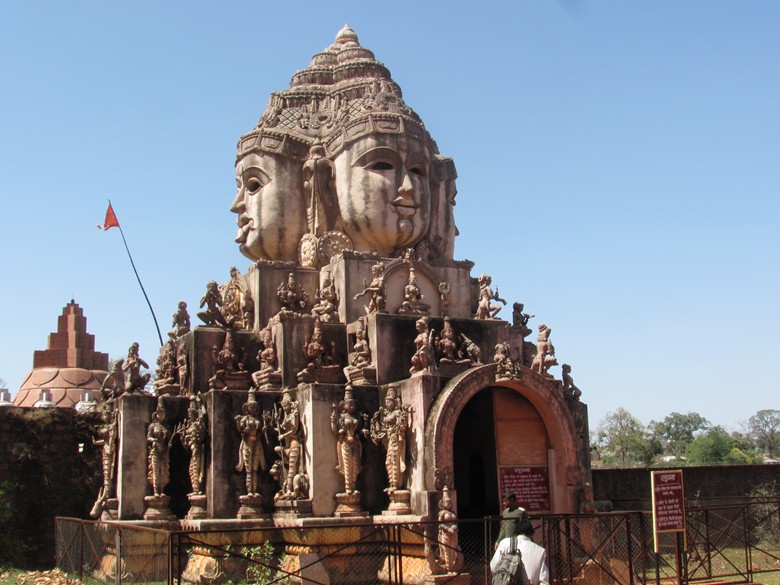 (narmadayatra.com)
The Goddess garden and Kapil falls of Amarkantak are both quite mesmerizing. You can easily spend the weekend at this place with peace.

41. GULMARG, JAMMU AND KASHMIR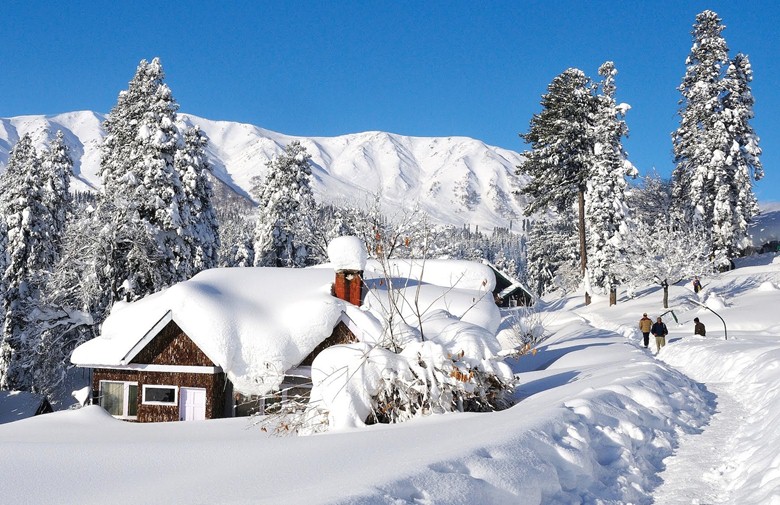 (youtube.com)
Gulmarg is actually a valley which extensively spreads across the state of Jammu and Kashmir for around 3 long kilometers. Fruitful little valley, Gulmarg is best known for blueberries, daisies and numerous other fruits and flowers.

42. DALHOUSIE, HIMACHAL PRADESH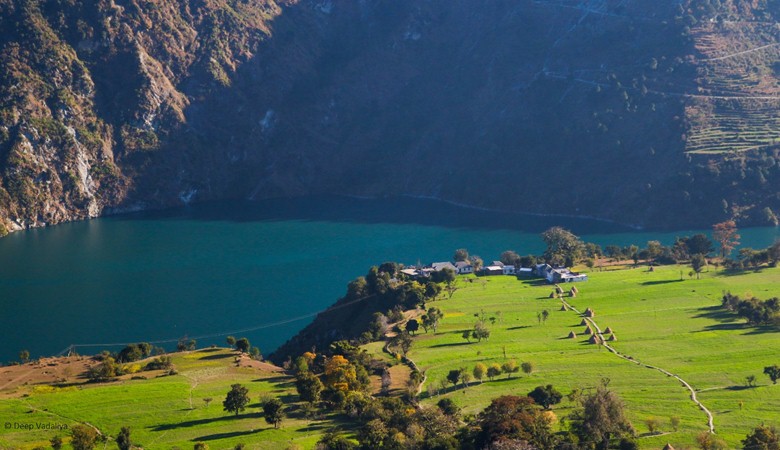 (invincibleblengo.com)
Dalhousie is a slope station situated in Himachal Pradesh and is most popular for its Dainkund peak and Bakrota hills. It was essentially named after the British general, Lord Dalhousie.

43. MIRIK, WEST BENGAL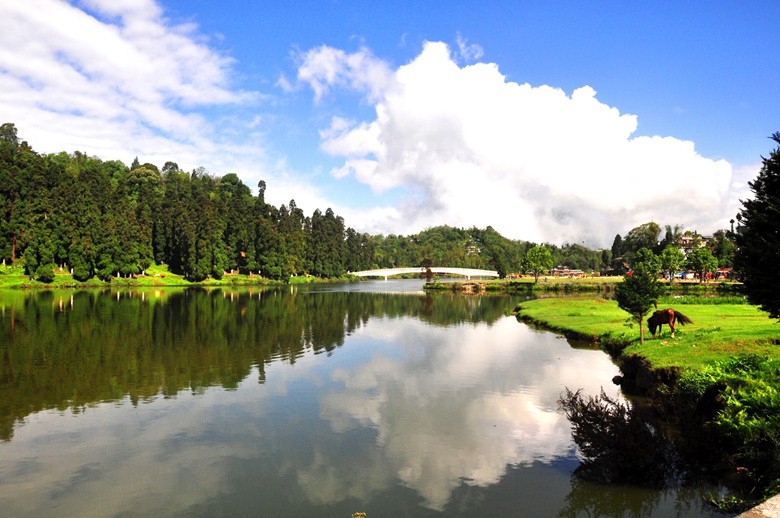 (blogspot.com)
Mirik is well recognized for the number of tea farm fields and orange plantations spanning across the land across the region. Apart from that, Mirik Lake and Deosi Dara are two primary attractions of this place.

44. KHANDALA, MAHARASHTRA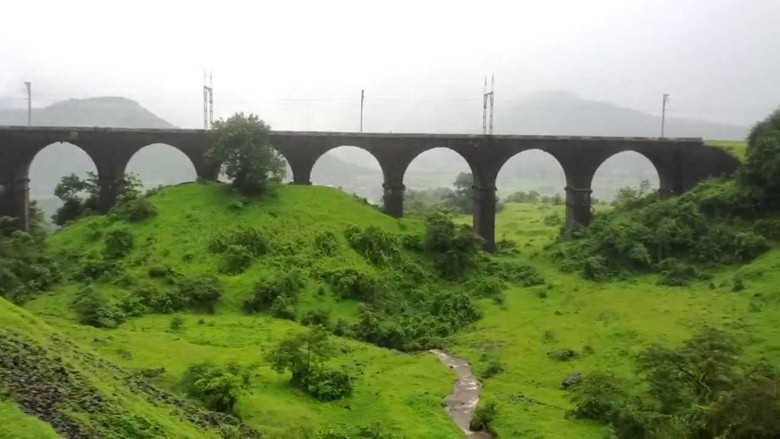 (youtube.com)
Khandala is associated with cities of Pune and Mumbai due to their close proximity with the same. The Rajmachi garden and other similar gardens and plantations surround this region.

45. SAPUTARA, GUJARAT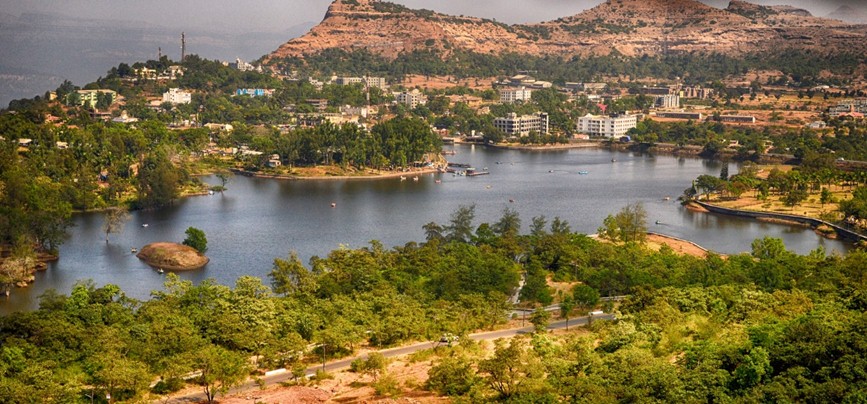 (trekearth.com)
The Ropeway location and sunset points in Saputara will leave you enchanted. If you truly want to enjoy the rains too, Saputara will help you do so.

46. MUNNAR, KERALA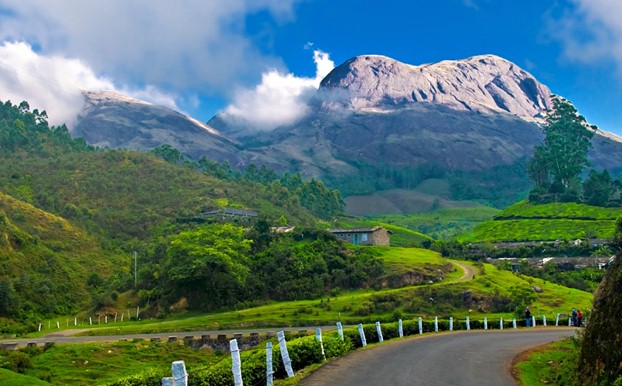 (Wikipedia.com)
Munnar of Kerala is known for its consistently pleasant climates all throughout the year. The place consists of waterfalls, espresso gardens and valleys which will leave you in the state of fascination.

47. COONOOR, TAMIL NADU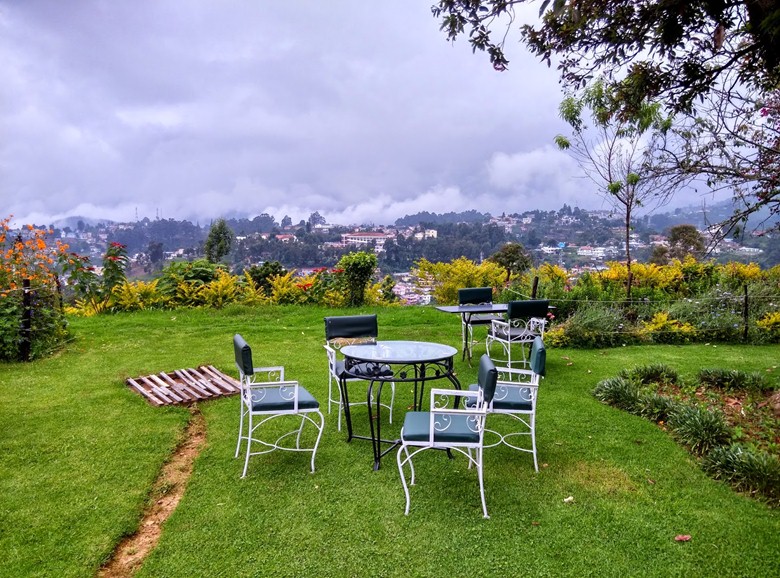 (thewandersoul.com)
Situated in the Nilgiri mountain range of Tamil Nadu, Coonoor is a slope station which is especially known for its teas, heritage trains and factories.

48. COORG, KARNATAKA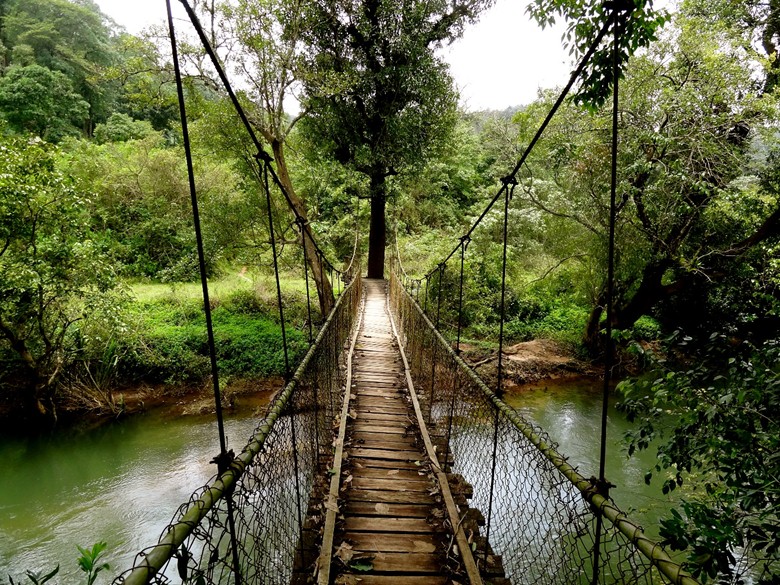 (theshootingstar.com)
Coorg is identified as the Kashmir of South. Expansive coffee plantations offer assorted ranges of espresso and teas, leaving your senses tingling.

49. KODAIKANAL, TAMIL NADU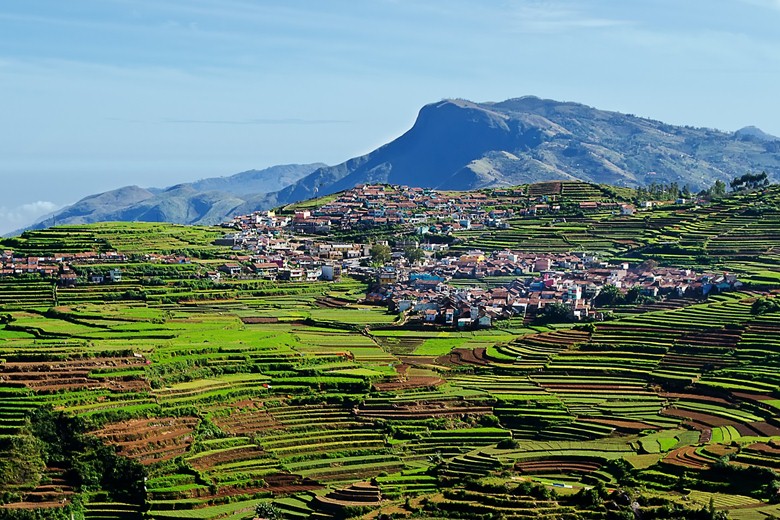 (Wikipedia.com)
Kodaikanal or Kodai is known for its specially crafted chocolates, home grown teas and coffees. Apart from that, enjoy your time with your family by taking a walk by the Berijam Lake.

50. ARAKU VALLEY, ANDHRA PRADESH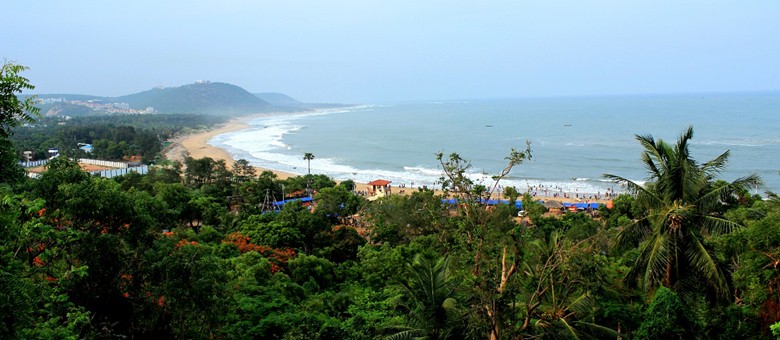 (Wikipedia.com)
Araku valley is situated in Vishakhapatnam of Andhra Pradesh and is famous for Chaparai falls and Madugala constructions.

51. KUDREMUKH, KARNATAKA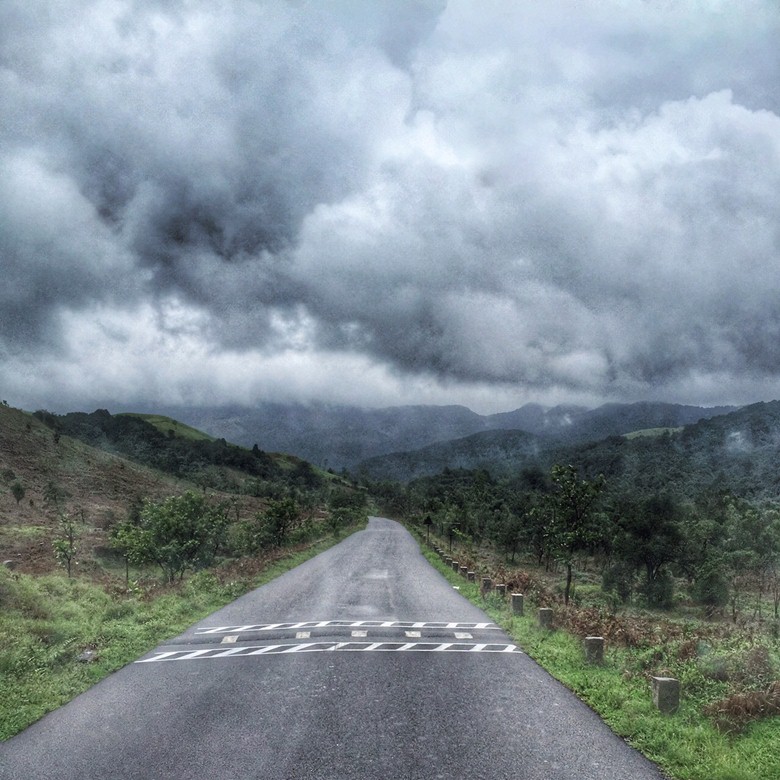 (Wikipedia.com)
The Bhadra tiger sanctuary and the Kudremukh national park fall within the boundaries of this iron metal digging town. It also represents rich, natural life and riverside views to please your senses.

52. DARINGBADI, ORISSA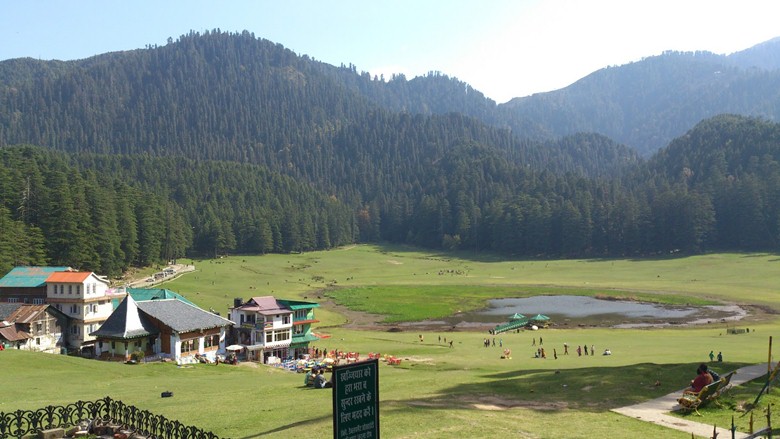 (blogspot.com)
Daringbadi is a wonderful slope station located in the Kandhmal region of Orissa is encompasses beautiful coffee plantations.

53. AMBOLI, MAHARASHTRA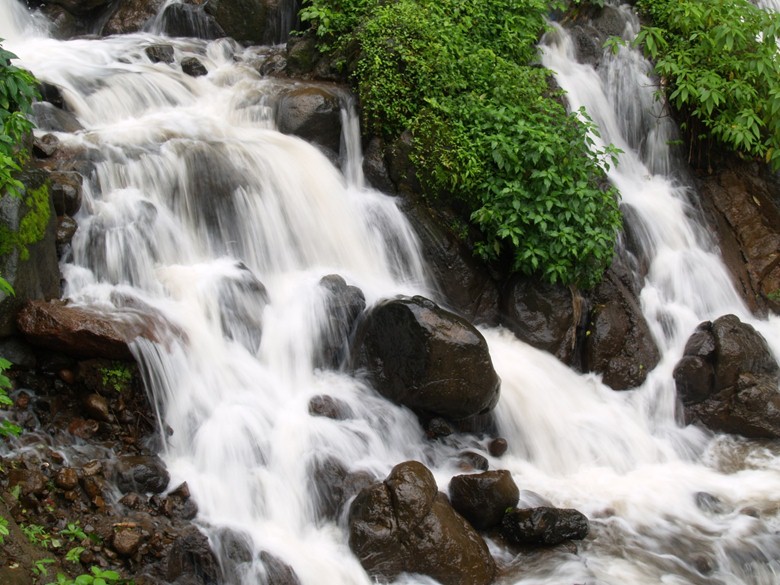 (mouthshut.com)
Amboli is a slope station located in the southern region of Maharashtra. It is the perfect spot for those looking for some quiet time.

54. PACHMARHI, MADHYA PRADESH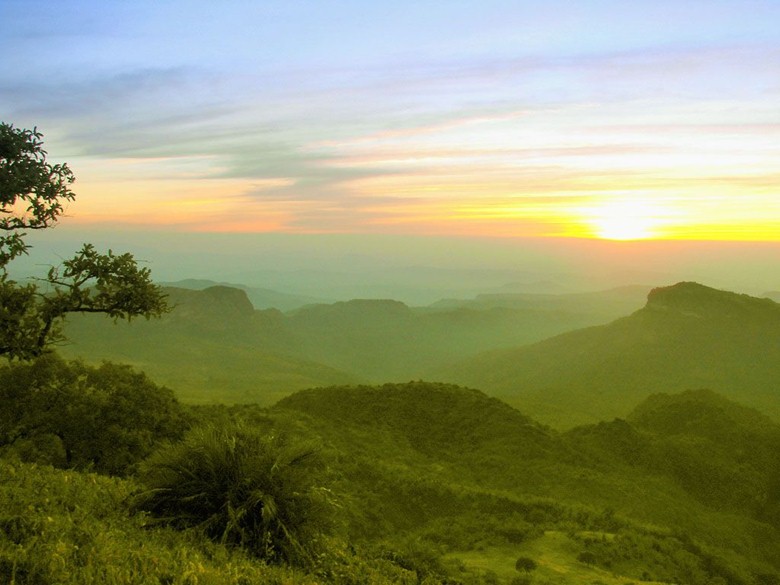 (mouthshut.com)
Pachmarhi is the land of great history. It offers its visitors the chance to experience life in a town wherein Mahabharata took place. Jata Shankar and Rajendra Giri are two prime locations of this place.

55. KEYLONG, HIMACHAL PRADESH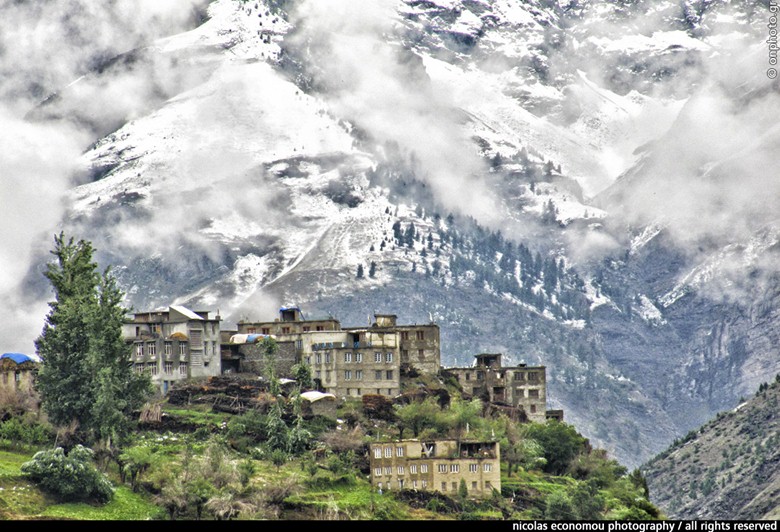 (himtimes.com)
Keylong, also known as the place of monasteries due to the numerous shrines it houses offers its visitors the spectacular sight of lavish green valleys. The Pin Valley national park is worth a visit too.

56. KHAJJIAR, HIMACHAL PRADESH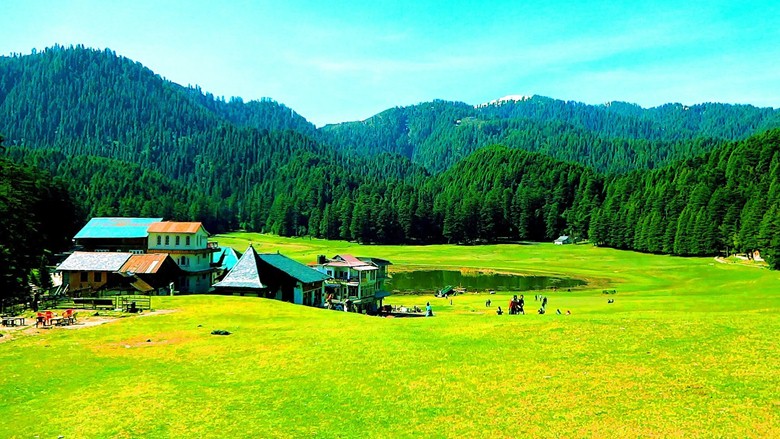 (youtube.com)
Khajjiar is mostly famous for its aesthetically pleasing valley and lake of Khajjiar and the Khalatop wildlife sanctuary. It is situated in the norther part of Himachal and is qualified to be one of the best hill stations in the entire country.

57. PAHALGAM, JAMMU AND KASHMIR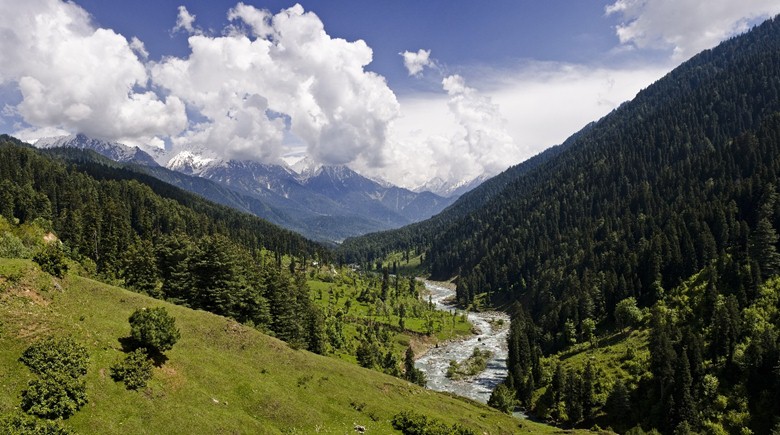 (Wikipedia.com)
Pahalgam is situated in Jammu and Kashmir and is lined with an array of historic gardens and holy shrines. The Shalimar Bagh as well as the Pari Mahal will impress you at the first sight itself.

58. VALLEY OF FLOWERS, UTTRAKHAND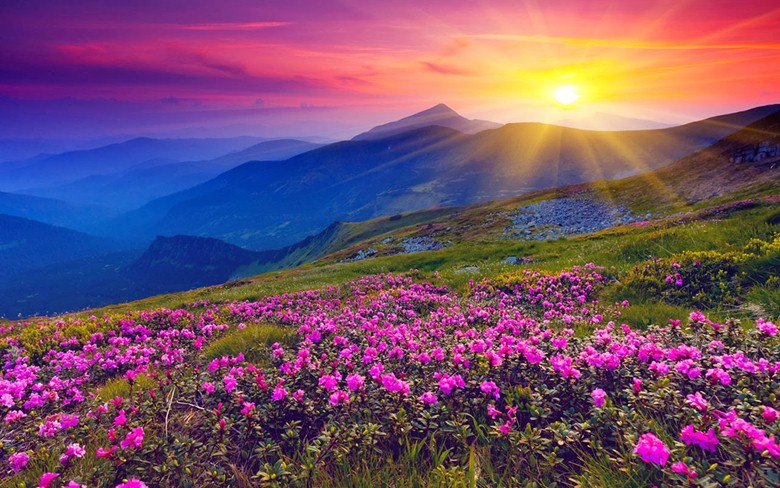 (mouthshut.com)
The Valley of flowers is so precious that it is considered to be one of the top heritage sites by UNSECO. You can enjoy activities such as bungee jumping and white water rafting at this place.

59. RISHIKESH, UTTRAKHAND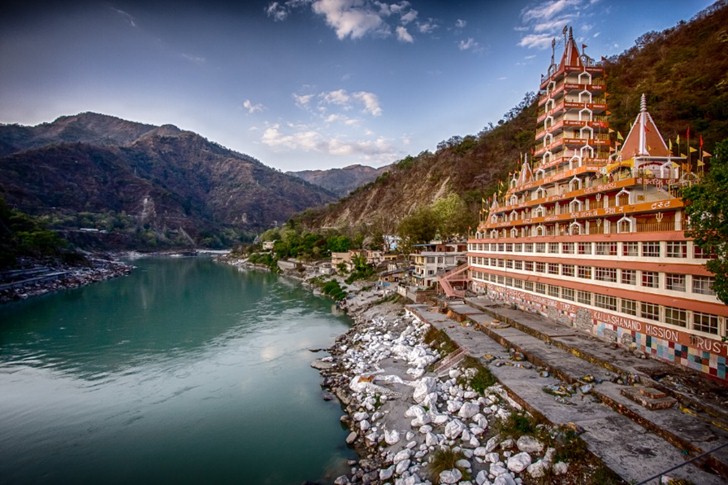 (chatpatadun.com)
Rishikesh is most famous for its water sports and other adventure sports such as bungee jumping, paragliding, white – water rafting among others.

60. KAUSANI, UTTRAKHAND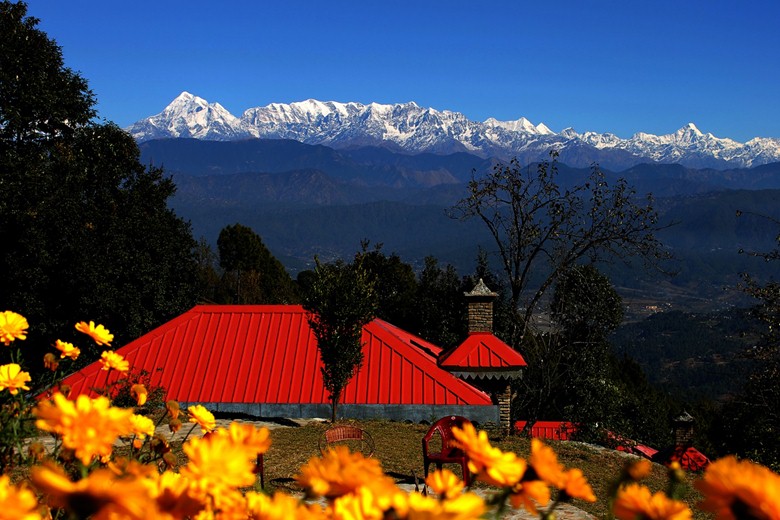 (Wikipedia.com)
It is possibly one of those only places that consists of the best of all worlds. The major attractions in Kausani are the Anashkati ashram and the Kumaon Mandal Vikas Nigam which hold much historical importance.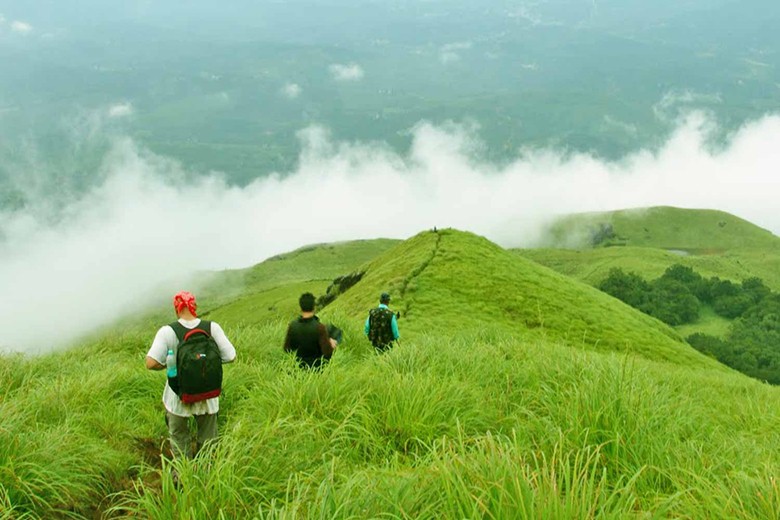 (orchidingroup.com)
Yelagiri – a slope station situated amidst the rose – green enclosures of Tamil Nadu is famously known for its nature parks and waterfalls.

62. PELLING, SIKKIM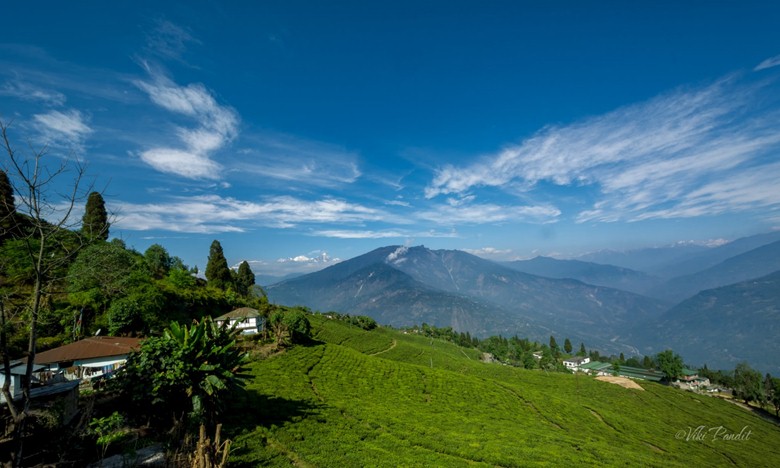 (telihotels.com)
Pelling is Sikkim is perhaps best known for its scenic views and trek courses. Yuksam and Tashiding are the two places you must visit if you ever plan a trip to Pelling.

63.NAMCHI, SIKKIM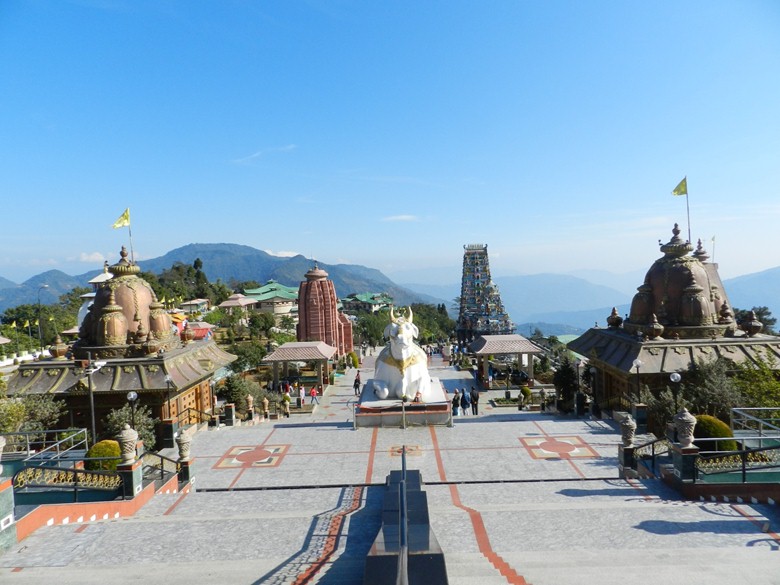 (Wikipedia.com)
Namchi is identified as the hub of the most numbers of Buddhism adherents. Samdrupste and Buddhist Padma Sambhava are the two places you must visit in Namchi, Sikkim.

64. AIZAWL, MIZORAM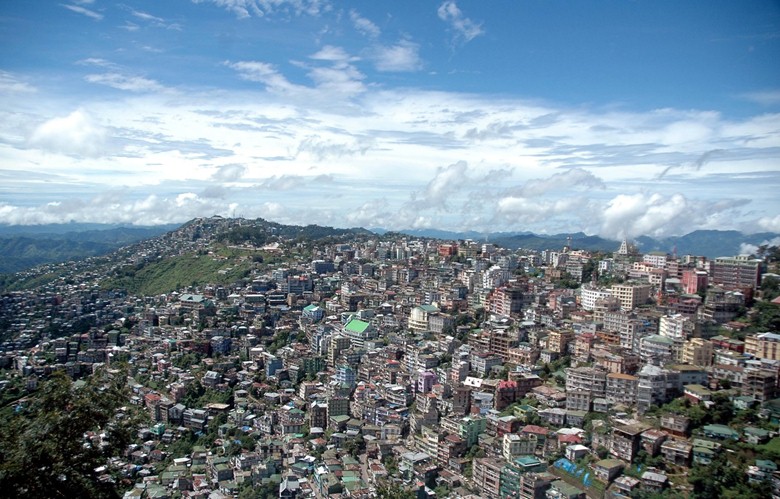 (worldtravelerserver.com)
The most charming of your summers can surely be spent in Aizawl, Mizoram. It comprises of Tlwang and Tuirial stream valleys and is best known for its zoological parks.

65. KOHIMA, NAGALAND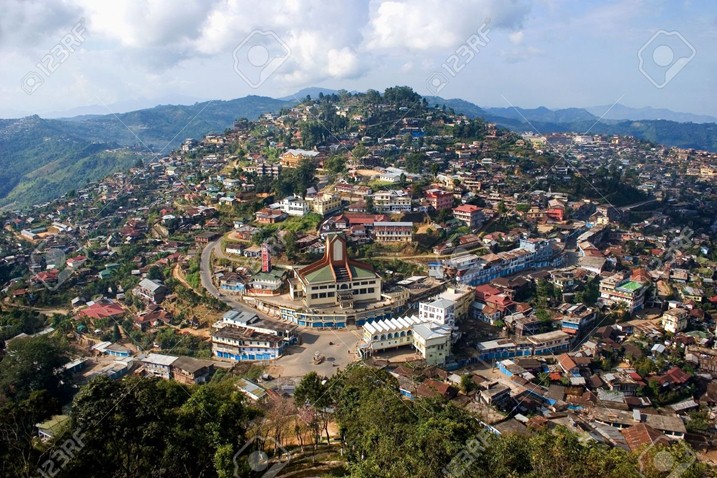 (123server.com)
Kohima – the capital of Nagaland is best known for the Horbill festival that it hosts every year. The slopes and beautiful landscapes will surely make you skip a heartbeat.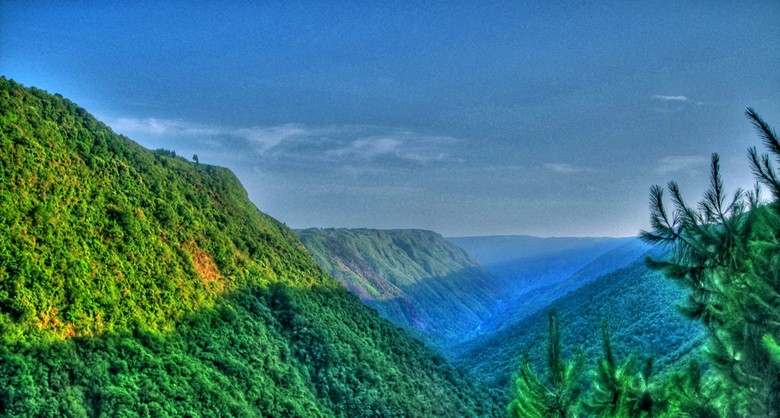 (devianart.com)
Cherrapunjee holds the world record of receiving the most rainfall each year. For that reason, it is also known to be one of the wettest spots on earth. Seven sisters fall – a location you must visit is magnificent and make you fall in love with it.

67. JOWAI, MEGHALAYA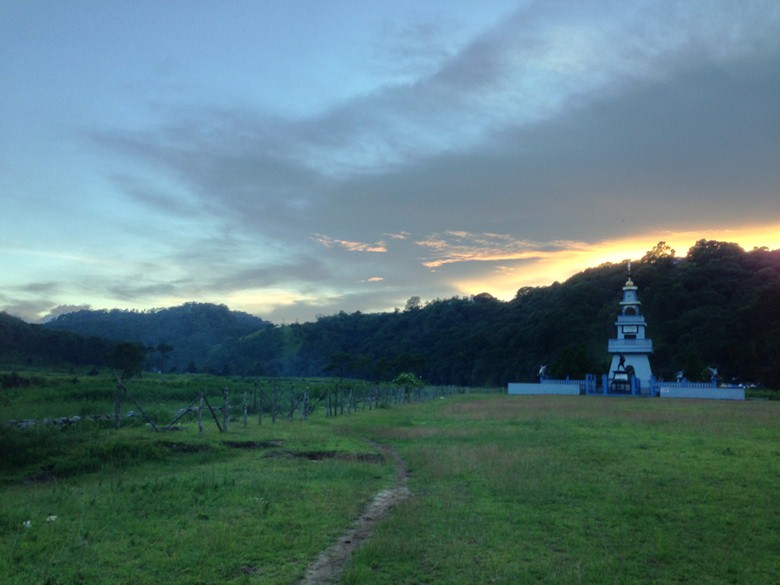 (hiramring.com)
Jowai has the river Myndtu flowing through it. It has a wonderful climate all year and the main market is something you should not miss if you ever are in Jowai.

68. AGASTYA MALA, TAMIL NADU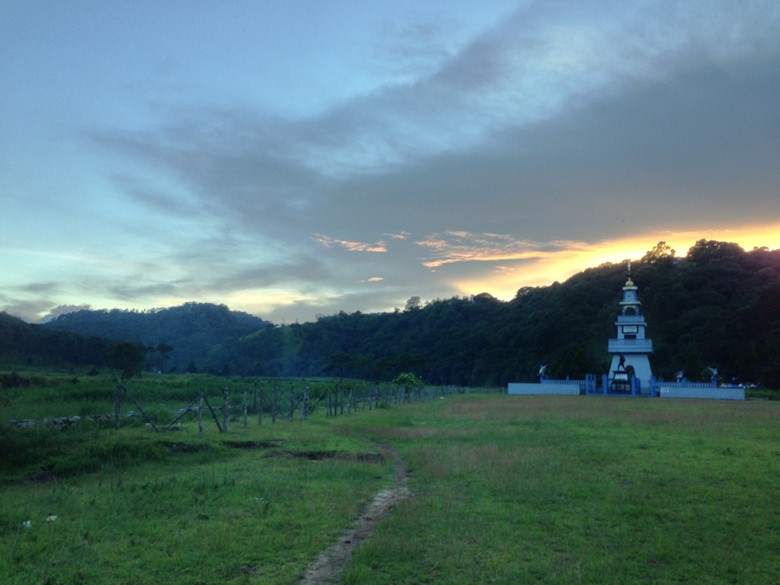 (usandeep.com)
Agastya Mala is situated inside the Neyyar wildlife sanctuary of Tamil Nadu. The Agastya peak along with the beautiful vegetation and slopes encompasses the natural beauty of this region.

69. NAHAN, HIMACHAL PRADESH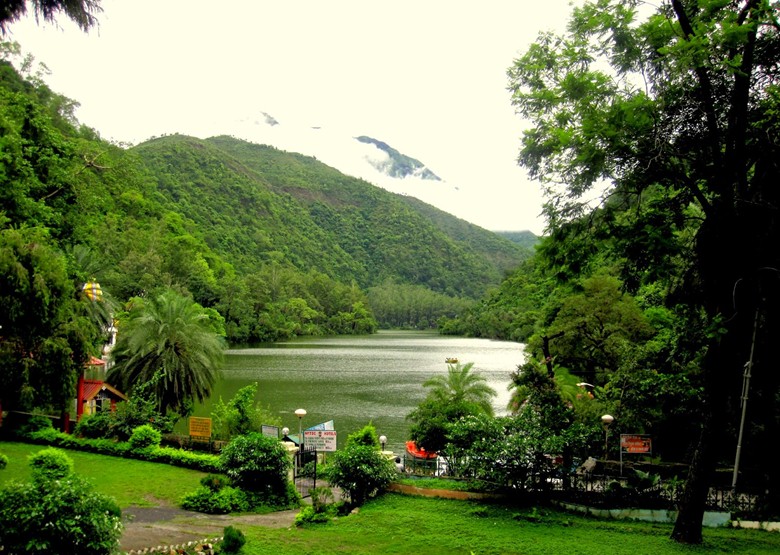 (beingtraveler.com)
Nahan was essentially established by a Rajput king named Raja Karam Prakash in 1621. Since then, it has been most famous for its green kills and the amazing climate.

70. PACHMARHI – MADHYA PRADESH: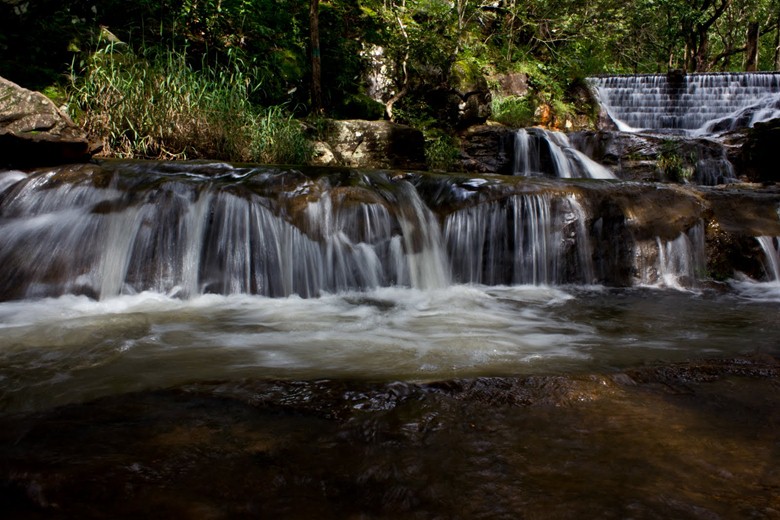 (mouthshut.com)

This interesting slope station in Madhya Pradesh is a perfect getaway for those searching for peace and solitude. Pachmarhi offers the historical backdrop of Mahabharata, the scenic town is a well-known visitor destination.

Plan your next holiday at a hill station, this time with more vigor and the desire to enjoy the most.
Other Posts You might be interested in-
Save