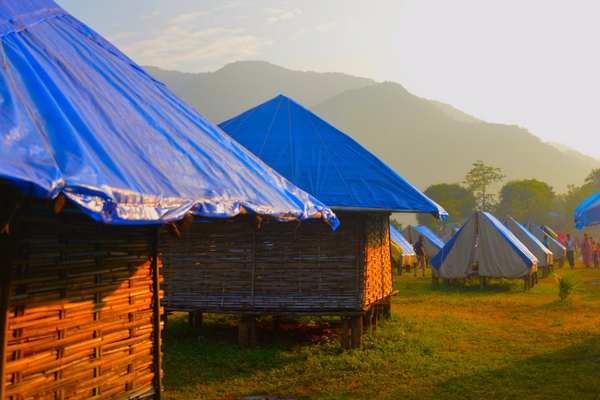 If its Delhi, you ought to take a break. Now each one of us cannot always afford a good long week off from our grinding schedules, can we? For us, a weekend getaway and experiencing fun filled activity is a must and is a great stress buster. So here weekend thrill has got you a thrilling list of places in and around Delhi, not very far not very close places to camp, spend your time under the moonlight, around a bonfire and with your loved ones. Take a small weekend off and you will never regret your decision of indulging in these weekend getaways.

Best Camping Places around Delhi

Following is the list of the places, a must visit to have a peaceful weekend off.

Jaipur

The royal capital of India isn't so royal after all when you want some fun filled rugged blood rushing fun activities in a weekend. Jaipur has few of the best environments to camp, lovely food and lovely weather and as mentioned Royal Treatments. If that's what you want, Jaipur should be your first choice. Look forward to the dry woods, beautiful lakes, awing forts as few of the places to camp around and roast a chicken.

---------------------------------------------------------
Best Deals for the Month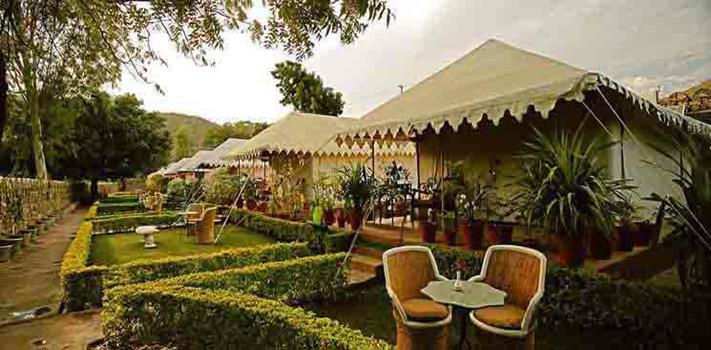 Image Source: Jaipur Trails

Distance from Delhi: 230 km

Binsar, Almora

Amidst the beautiful hills of Uttrakhand and view of the few of the most beautiful peaks in the range, Almora will become your next favorite. The strolls in the woods will take your breath away and you will not search for anything else. But, still the place provides handful of fun activities like Camping, rappelling, the Binsar Sanctuary treks to name a few.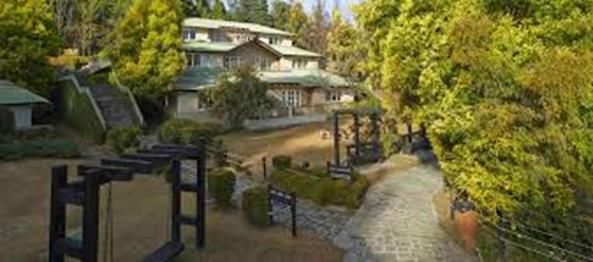 Image Source: 99 uttrakhand

Distance from Delhi: 380 km

Mussourie

Located few miles from the very much mesmerizing town of Dehradun, Mussourie is often referred to as the Heart of beauty of Uttrakhand. The place is full of exciting activities like trekking around the outskirts, trek to Dehradun, treks to waterfalls, venture camping in the woods, bird watching to name a few. Though commercially influenced the place is till most sought after.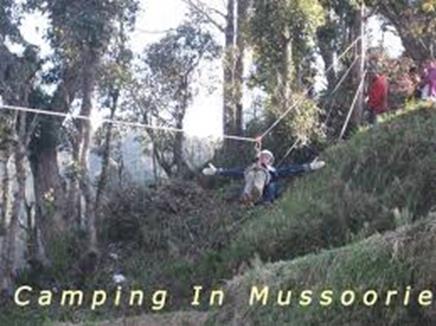 Image Source: Google Images

Distance from Delhi: 300km

Dehradun

Of the must visit places in the North India, Dehradun is the city one cannot miss. The city of joy in terms of its cultural and ancient pride is still the city which runs in the British era. The city located on the hills provides few of the most beautiful spots to camp, trek and do other activities like rock climbing, parasailing to name a few. It is one of the most favored tourist weekend getaway options.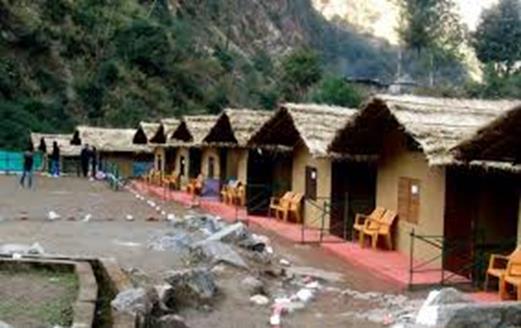 Image Source: Google Images

Distance from Delhi: 294km

Neemrana

Want something royal? Something class apart? Something exotic? This is the place you are searching for. The place with a touch of royalty takes your breath away. Look forward for some exciting activities provided by Neemrana in the house like Ropeway scaling, rappelling, camping in the woods of Neemrana and of course royal treatment. Loosen your pockets a bit because this will take your heart away and you won't regret a bit.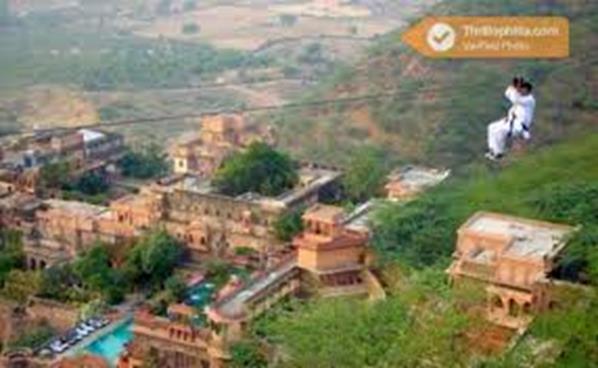 Image Source:Thrillophilia

Distance from Delhi: 174km

Well, who doesn't the holiness of this place? everyone. But did you know that this place offers you few of the most nerve bursting activities? All you are going to do apart from peaceful aura of the temples is shout loud screams of excitement, adrenaline rush and wanting some more of these. The place offers a gamut of activities like white water rafting, zorbing, rock climbing, rappelling, treks to various points and what not.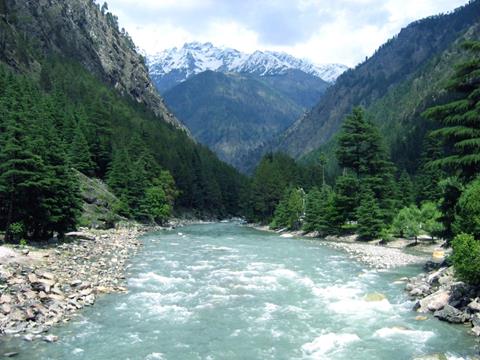 Image Source: Adventure Nation

Distance from Delhi: 280 km.

Shimla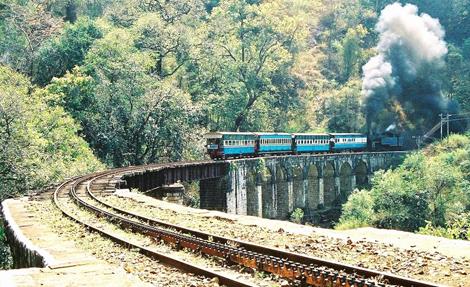 Image Source: Route Info

A place of serenity, calmness yet commercial influenced, Shimla is a million dollar deal of memories but absolutely pocket friendly. Getaway in a weekend, drive to this place and enjoy the lights and happiness of the city. Roaming around in the city is itself a trek, other activities, view points, camping sites are all around the city and are a must have experience. Solang Nala situated a few km off Shimla offers ice skiing, camping at the foothills, trekking and rock climbing.

Distance from Delhi: 300 km

Lansdowne

A very small place in Uttrakhand surrounded by the mighty Himalayas, is the perfect getaway for a relaxed weekend. The place is for long walks, gazing the beautiful points, admiring the picturesque views and actually doing nothing at all. The place has its own beauty and you will be carried away. Bird watching, camping in the forests around the town, cook some chicken tikka and visiting the Kalagarh Wildlife sanctuary are few of the things you can do here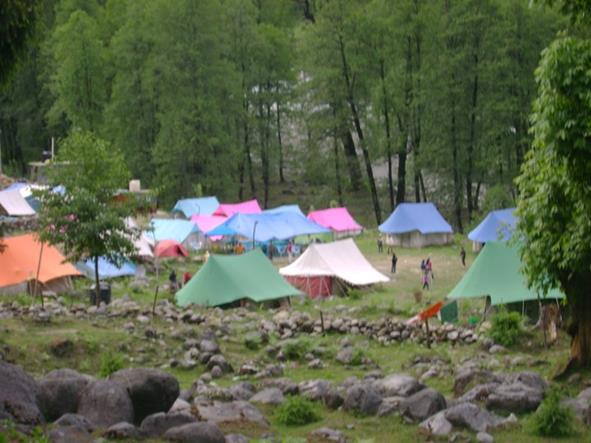 .

Image Source: adventure activity camp

Distance from Delhi: 240 km

Bharatpur

Bharatpur is a small place for a short and sweet family weekend getaway. This place offers you exciting wildlife sanctuary park trips, even inside sanctuary camping, Jungle Safaris, Bird watching, boating to name a few. These small things have small happiness and help you get over the stress in our lives. This trio will definitely bring your dimples white teeth all shining in the photos!

Distance from Delhi: 240 km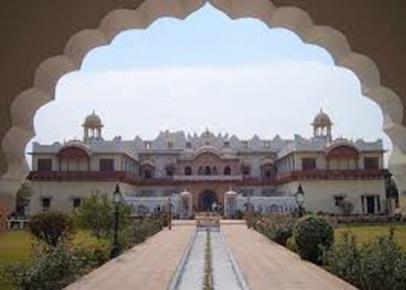 Image Source: Google Images
Murthal

A place for the young hearts at Delhi, it's a must visit pace, if you haven't been to this place you are committing a sin. The next weekend off you can take, go out with your loved ones and have some good time. The drive to Murthal is itself very exciting, greenery all around and long never ending roads. Murthal promises you good food, lovely people and a gamut of stress busting activities like bungee jumping, boating, venture camping in the woods and many more.

Distance from Delhi: 60 km

Sanjay van

Sanjay van is a place in Delhi which quite a number of people might not be aware of. The place is a cluster of huge trees creating beautiful spots to sit, picnic have a snack and chill with your friends and family. The officials allow camping overnight with special permissions. You can enjoy the beauty of a jungle sitting in Delhi and have a night like it is Shimla. Look around the birds, stake a stroll and eat good food making it your perfect weekend getaway.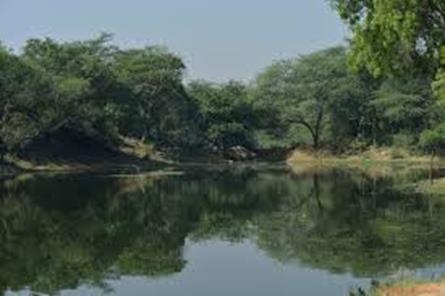 Image Source: Google Images

Distance from Delhi: 30 km

Agra

When it's Agra, it's Taj Mahal! But no in the list of best places to camp around Delhi, we have added Agra because you can literally get off a weekend and spend some time chilling and not touring. On the bank of Yamuna, jungles of Agra, the place offers exciting cheap in rates offers for camping and bonfires. Nights in these places will sooth you down and you will feel relaxed. Sit back, enjoy the environment, shop a little bit and have a good time.

Distance from Delhi: 200 km

Another place near Dehradun, offers comfortable cottages and camping offers at good process with beautiful arrangements. Chakrata is known for sporting activities like gliding, parasailing, fly fox, mountain motoring etc and adventurous treks.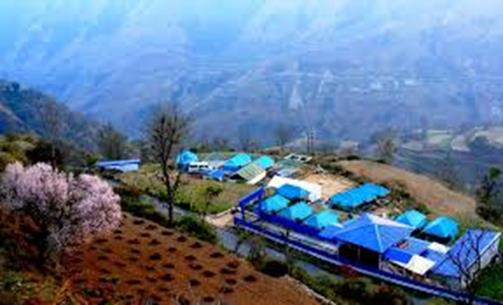 Image Source: Road less traveled

Distance from Delhi: 300 km

Kasol

Kasol, small town in North India but has amazing activities to offer. The town is known for it's chill and enjoying crowd. It offers cheap camping sites, comfortable tents where you can enjoy with your friends delicious food and a bonfire. It definitely counts in a perfectly thrilling weekend getaway bringing you joy and memories.

Distance from Delhi: 280 km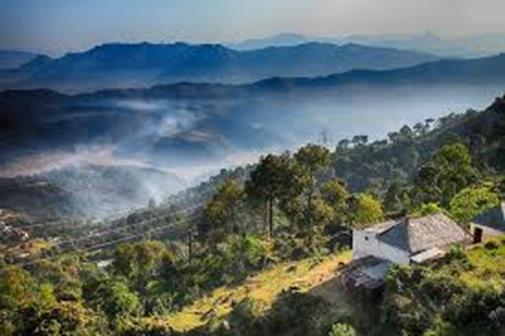 Image Source: Kasol Tripoto

Chandigarh

Not really the mountains and valleys of North India, but definitely one of the best settlements in North India. The place still has few of the memory making things to offer. Visit the Sukhna lake, Panchkula, trek Chandimandir and enjoy the magnanimity of the gardens Chandigarhh has to offer you. You can't stop yourself from shopping and spending money in this placea and make it your perfect small sweet trip.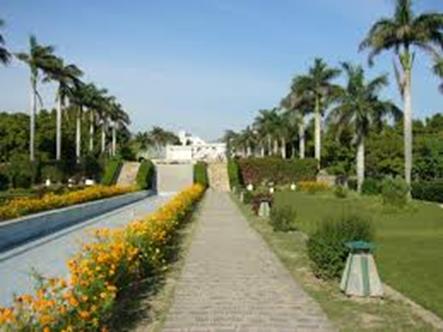 Image Source: Indian travel

Distance from Delhi: 280k km

Ajmer

If it's Ajmer; its either Dargah sharif or Pushkar, a city which itself is hustling and bustling, but never leaves to mesmerize you with it's beauty and charm. The city has some exciting offers beautiful roadtrips with in the city. Paying a visit to Pushkar, trekking to the temple, boating the lake, Boating and bird feeding in the very big Anasagar lake are some of the attractions. Camp on the rugged hills of the Aravallis and experience the windy city you would never want to leave.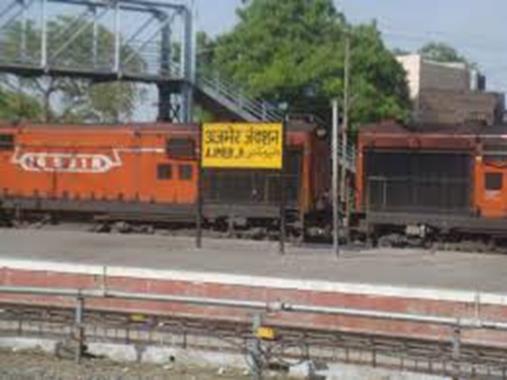 Image Source: Google Images

Distance from Delhi: 370 km

Camp Tikkling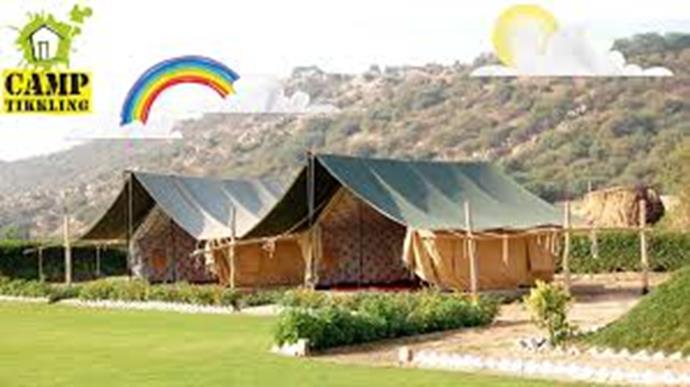 Image Source: Camp Tikkling

Distance from Delhi: 60 km

Dharamsala

The place which is apparently the most hap town in the whole Northern India definitely has some of the best attractions. Dharamsala is the land of the beautiful hills and a beautiful monastery. Famous treks are arranged there through Mcleodganj, to the foot hills, to the monastery. Join in them and enjoy the eye opening beauty. Apart from this it has other activities like rappelling, nature walks, ropeways, rock climbing to name a few.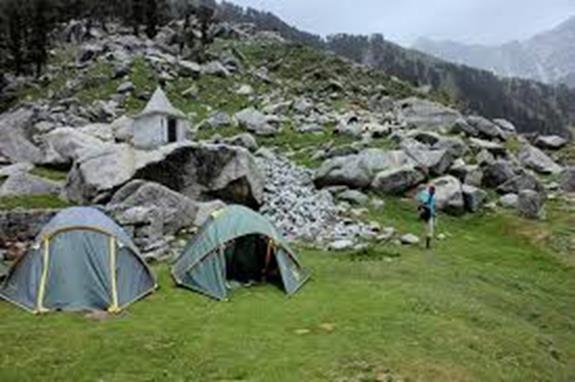 Image Source: Goibibo

Distance from Delhi: 270 km.

Sohna Road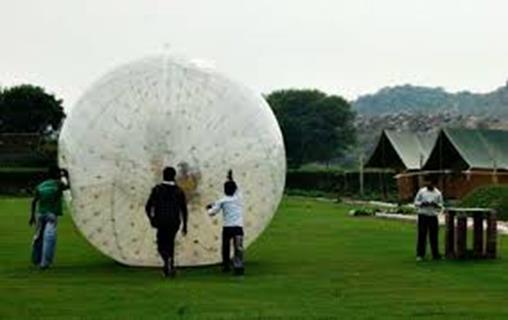 Image Source: Travel Triangle

Camp Mustang, at Sohna road has huge farms and field areas and beautiful landscape. Getting out of Delhi and going to this place will give you your village like feeling. The aura of this place will mesmerize you and twill take you back to your happy days. Look forward to nature walks, calm relaxing points, beautiful resorts, cycling and many more.

Distance from Delhi: 60 km

Damdama Lake

Located near Gurgaon, the place is a very famous camping site for the Delhi'tes. It has a beautiful lake embraced by Aravalli hills from around. It offers adventurous treks, paddling, boating. Lots of greenery here and positivity will refresh your mind and the thrilling must do will boggle your mind and you would want to keep coming here in your weekends.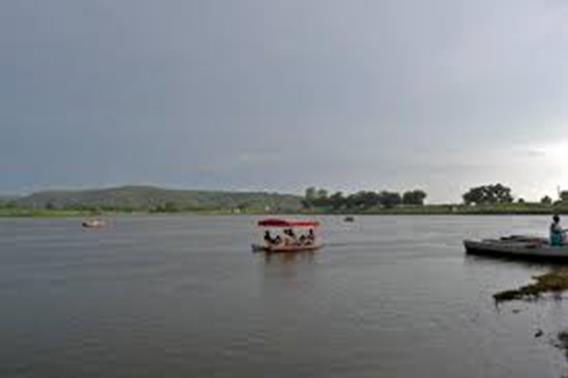 Image Source: BCM Touring

Distance from Delhi: 60 km

Kangojodi, Sirmaur

Located amidst the hills of North India, the place is actually located in deep forests and hence offers serenity which is actually what everybody looks for. You can sit back and relax in beautiful resorts and cottages this place has and engage yourself into some of the most beautiful nature walks in to the woods you are going to have in your life. Do jumping, rappelling, rock climbing etc hand have a quiet and peaceful time.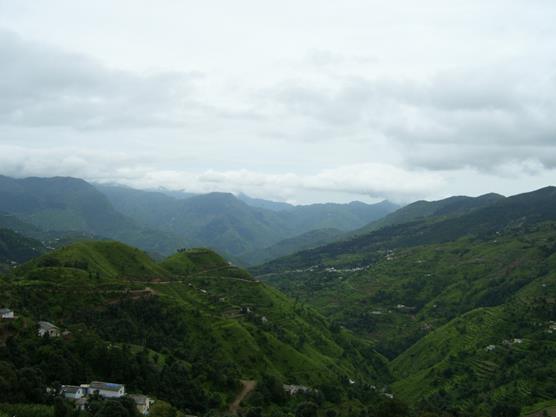 Image Source: Google Images

Distance from Delhi: 275 km

A small hill station in the Solan district of Himachal Pradesh, Kasauli is in the list of the most visited hill stations again like before, and is a hidden gem. The place offers few of the most enthralling walks to the breath taking view points. The city is located at a heavenly altitude and the panoramic view is mind blowing. Grab some exciting offers of trekking, rappelling, rock climbing in the hills of Solan.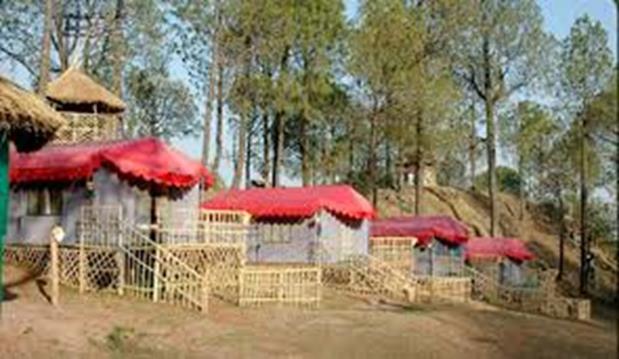 Image Source: Google Images

Distance from Delhi: 280 km

Dhanaulti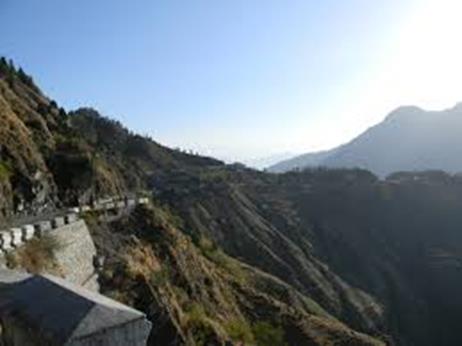 Image Source: Mouth shut.com

On the routes of Dehradun, Mussourie, Dhanaulti is another exciting place for people who want sporty doing blood rushing sport activities in their weekends. Dhanaulti is the perfect place for admiring the nature as well enjoying life at its best. It offers activities like para gliding, para sailing, rappelling, rock climbing in the beautiful Doon valley.

Distance from Delhi: 300 km

Kausani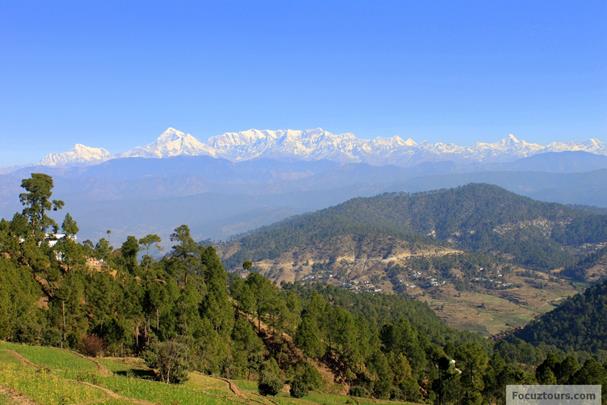 Image Source: Uttrakhand Tourist Pirate

Untouched and unexplored, in the cradles of the hills of Gharwal, the district of Bageshwar it is situated in the arms of Someshwar valley on one side and Katyuri valley on the other. It provides a splendid panoramic view of 300 km view of Himalayan peaks like Trishul, nanda Devi and Panchchuli. The place doesn't have much activities to do, but offers camping, trekking and nature walks in some of the most beautiful points of India.

Distance from Delhi: 293 km

Dalhousie
Few of the most common tourist destinations in India, whoever goes to this place never forgets it. Dalhousie is a town of dreams. The place has so much to offer that you will spellbound by its charm, perfection and the love it offers. Khajjiar, a few km away from Dalhousie get all the attraction of campsites and fun that you want to have. It has zorbing, treks to peaks, chilling cafeterias, excellient food and a lovely weather. Make it your dream weekend getaway and experience of the must do things in life.

Distance from Delhi: 320 km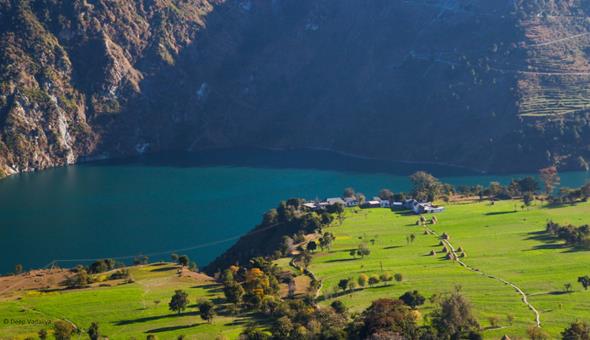 Image Source: Invincible NGO