DON'T MISS
Travelers love Chennai not only because it has some spectacular getaways but also because it is a getaway itself and offers various types of...
LATEST NEWS
Singapore is a city-state and an island country in Southeast Asia. It lies 1 degree north to the equator, at the southern tip of...
Thailand is a Southeast Asian country. It's known for tropical beaches, opulent royal palaces, ancient ruins and ornate temples displaying figures of Buddha. In...
 Weekend Thrill is aimed at providing you with the best and most accurate information on the places that you wish to visit. Our UAE...
POPULAR ARTICLES
India is a diverse country where travellers find a lot of scenic views, different yet amazing architectures of buildings and diverse people for every...
Image Credit : Flickr/iSHAAN Dave Nainital is also known as the Lake City. This hill station is situated in the lap of green mountains of...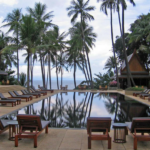 Amidst the clear skies and the modern sleek buildings lining the skyline of Thailand, where people find solace under the soothing touch of sunrays...
LATEST REVIEWS
Mukteshwar is a hill station and a tourist destination and it is located in Nainital district of Uttarakhand. It is seated at an attitude...