DON'T MISS
Sky Diving Sky Diving is now available only in Hosur (40 Kms from Bangalore and 5 Hrs away from Pondicherry).However, due to monsoon season, we...
LATEST NEWS
Best waterfalls near Bhubaneshwar. Orissa is an amazing location to spend a short vacation with family and friends. Its scenic beauty is admirable. It is...
10 Places to visit near Bhubaneshwar. Bhubaneshwar is an ancient city located in Orissa. It is considered to be ancient because of the various tourist...
Munnar is a beautiful hill station located in the Idukki district of Kerala. There are a lot of places which can be visited near...
POPULAR ARTICLES
Cuttack is a city in Odisha located between the Mahanadi and the Kathajodi River. There are a lot of places to visit in this...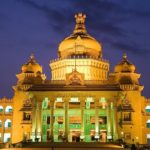 Weekends touch base with an alleviating note from the rushed timetable of the weekdays and there is no preferred way to spend them over...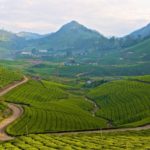 Travelers love Chennai not only because it has some spectacular getaways but also because it is a getaway itself and offers various types of...
LATEST REVIEWS
Touring the world is every curious man's dream, learning about people, observing lifestyles, different cuisines, ancient glory and most of all the thrilling fun...