When you want the taste of adventure, the Indian capital is a ready-to-host instant mix where you can find more of adventurous and fun-filled...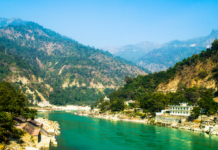 Source –flickr.com/photos/gaurav6464/ Rishikesh; (ऋषिकेश), means Lord of the senses, is one of the sacred cities in India and is famously known as the World Yoga...
Weekend Thrill is aimed at providing you with the best and most accurate information on the places that you wish to visit. Our Malaysia...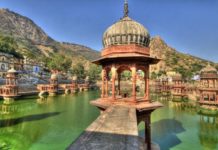 "THANK GOD IT'S FRIDAY" is the best feeling on work (not comparing with salary got credited :P). So, let the feeling sink in &...
I have made this list specially for the adventure buffs and adrenaline junkies who wish to head out of the city and start trekking....
Amidst the verdant alpine vegetation, where variant hues flock together to blossom cradling in the lap of the mighty Himalayas, where the clouds float...
Someone correctly says that a fun travel is for eternity answered to yawning depression anybody is suffering for. It means that if you are...
Not sure if it is useless, as some famous quotes says, but life without besties is certainly incomplete. One would miss the wilderness that...
Most Popular
Feeling drowsy after a week of hard work? Want to go out here and enjoy your weekend? Then this article will surely help you...
Latest reviews
Though we have all the facilities in cities of the country, we still need some leisure time to spend Though we have all the facilities...
The beautiful city of Mysore is famous for the plethora of attractions that it houses. Mysore is also a wonderful starting location for amazing...
Ladakh to Kashmir Bike Ride. This is one of the best routes for bike trips in India. The Khardung La is one of the world's...